Antique Drawers – Simple Things Thursday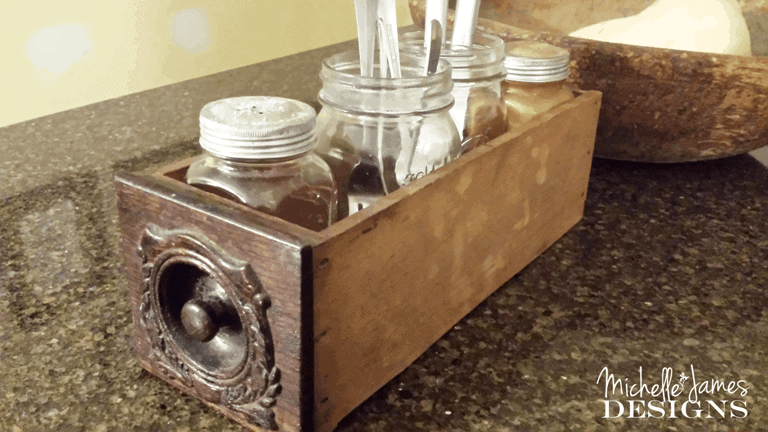 I am really about the simple things.  I just love it when something as simple as antique drawers make me happy.  I have an antique sewing machine and even though it is in rough shape I want to keep it to refinish it one day…or make it into something nice.  For right now it sits on our front porch and the cats love to sit on it for hours on end looking out the windows in the spring, summer and fall.
I wanted something to keep my salt and pepper shakers and a couple of knives, forks and spoons at the eating area so I grabbed one of the drawers from the sewing machine and cleaned it out for this purpose.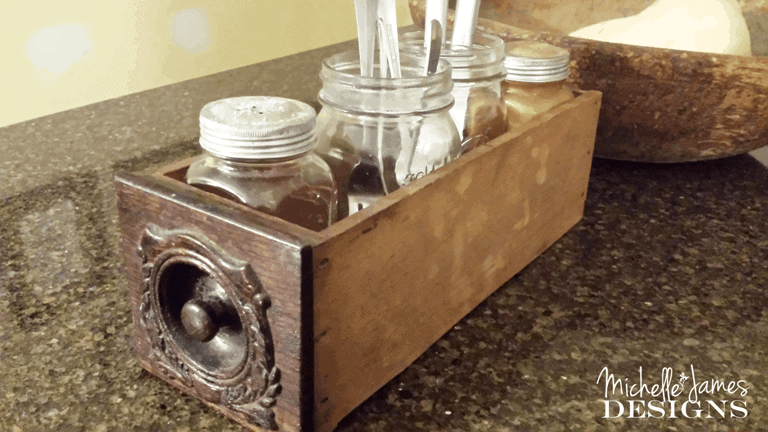 I love it and even my oldest son noticed it and said that was a good use for the drawer.  It is the simple things in life that can make the most impression!
Enter your name and email and get the weekly newsletter... it's FREE!
Sign up to receive not only the weekly email with fun tips, my latest posts and products that I love but to also receive a free printable to create a wonderful gift of relaxation for a friend or family member.
Your information will *never* be shared or sold to a 3rd party.