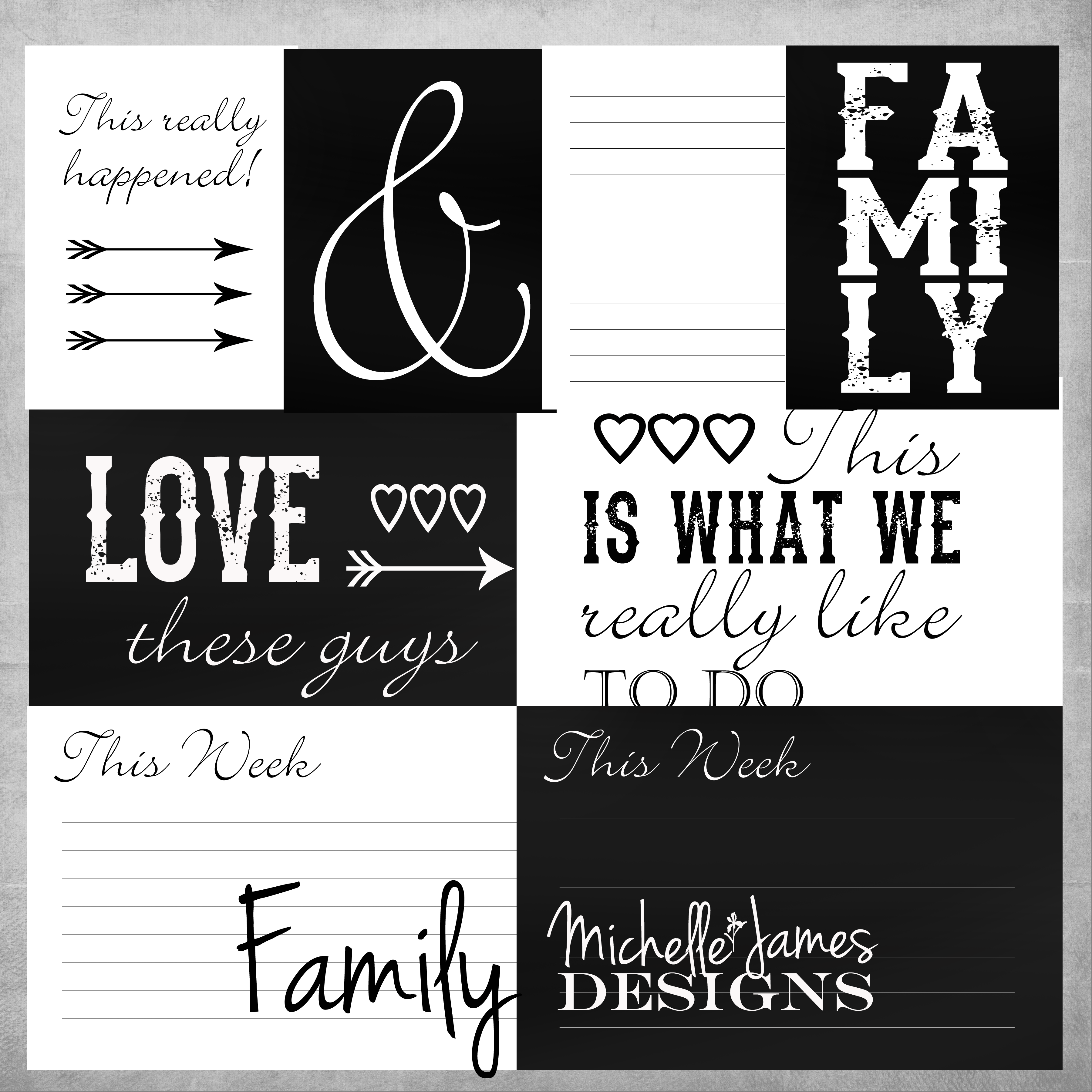 Chalkboard Family Kit for Project Life Pocket Pages
We are family! We are loving, we are goofy, we are real.
Highlight your daily life with those you hold dear with this set of trendy chalkboard elements. The collection is neutral in color and includes general words and phrases to make it useful for multiple occasions. With two "This Week" journaling cards, you can document weekly activities that truly capture what makes your family unique.
This collection includes 4 4×6 cards and 4 2×3 cards.
These cards can be used in Project Life pocket pages but can also be used in traditional scrapbook pages, cards and other paper crafting.  Just print and enjoy!
Enter your name and email and get the weekly newsletter... it's FREE!
Sign up to receive not only the weekly email with fun tips, my latest posts and products that I love but to also receive a free printable to create a wonderful gift of relaxation for a friend or family member.
Your information will *never* be shared or sold to a 3rd party.