Chalkboard Wedding Suite – Accommodations Add-On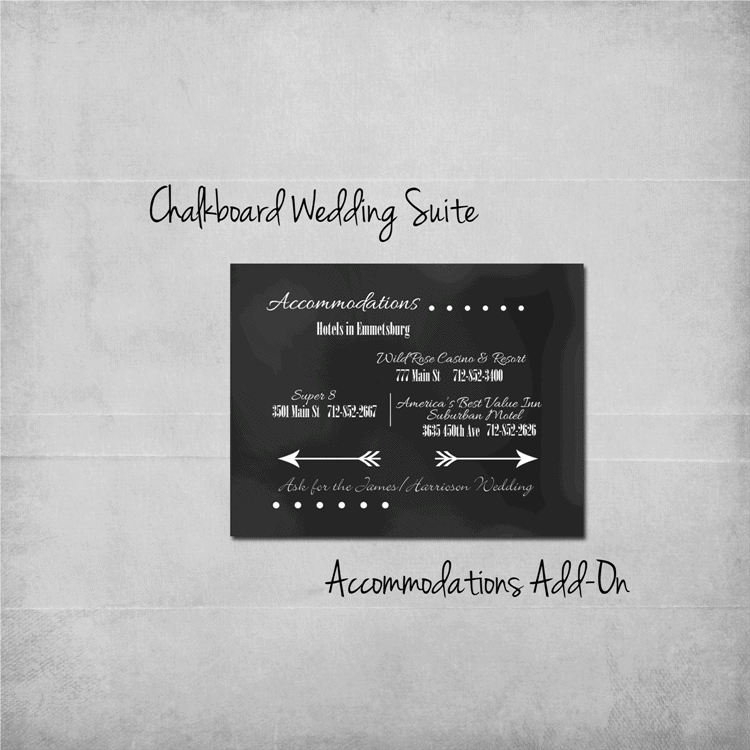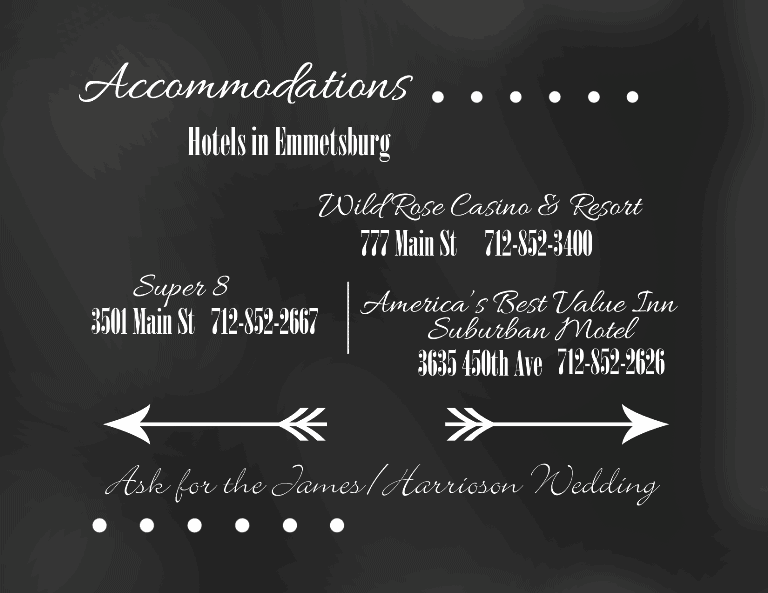 An add-on card to match the Chalkboard Wedding Invitation Suite.  Give your guests this extra information to have at their fingertips so they can quickly get their reservations made to attend your big day.
Please remember this is a digital download.  After the customized versions is perfect for you a png and pdf file will be sent to you via email and you will print or have the cards printed.
Enter your name and email and get the weekly newsletter... it's FREE!
Sign up to receive not only the weekly email with fun tips, my latest posts and products that I love but to also receive a free printable to create a wonderful gift of relaxation for a friend or family member.
Your information will *never* be shared or sold to a 3rd party.