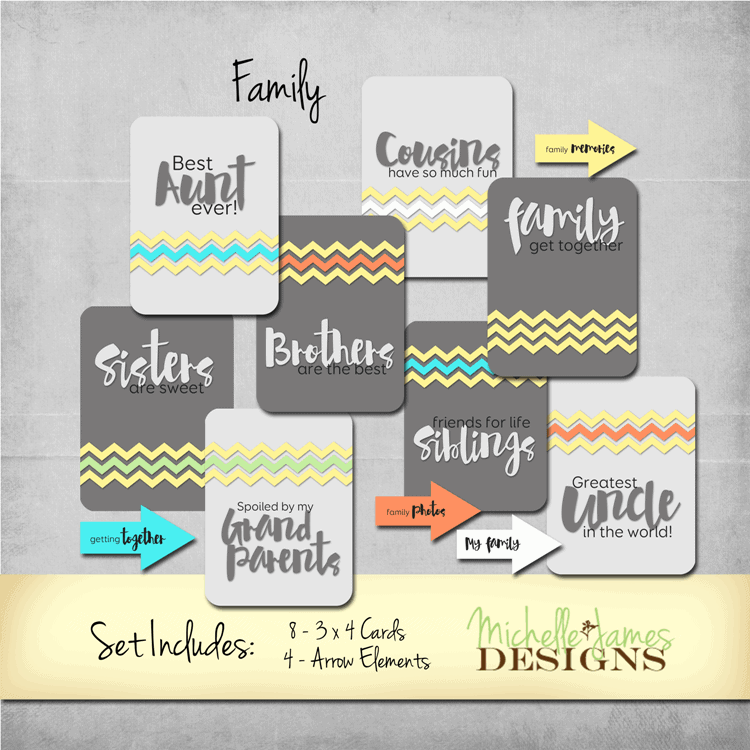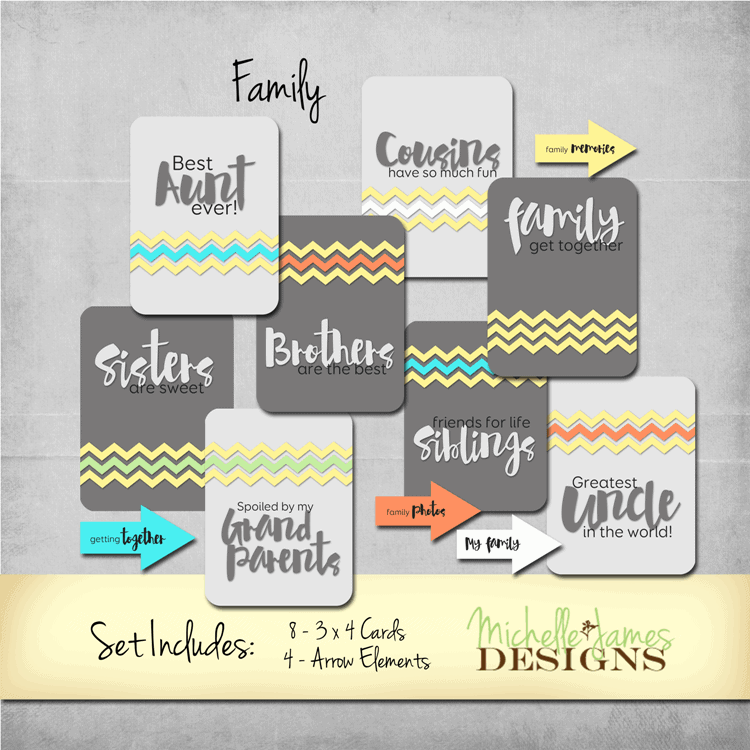 Family Kit
This kit is perfect for your family get together and reunion memories.  We all have our favorite Aunt the the world's greatest Uncle right?  I know I do.  Create some fun Project Life pages or even a nice mini album with these cards.
Included in the kit are 8 3×4 cards, 4 arrow elements and 2 print ready pages if you prefer to have paper products.
Enter your name and email to receive tips and tricks, tutorials & deals!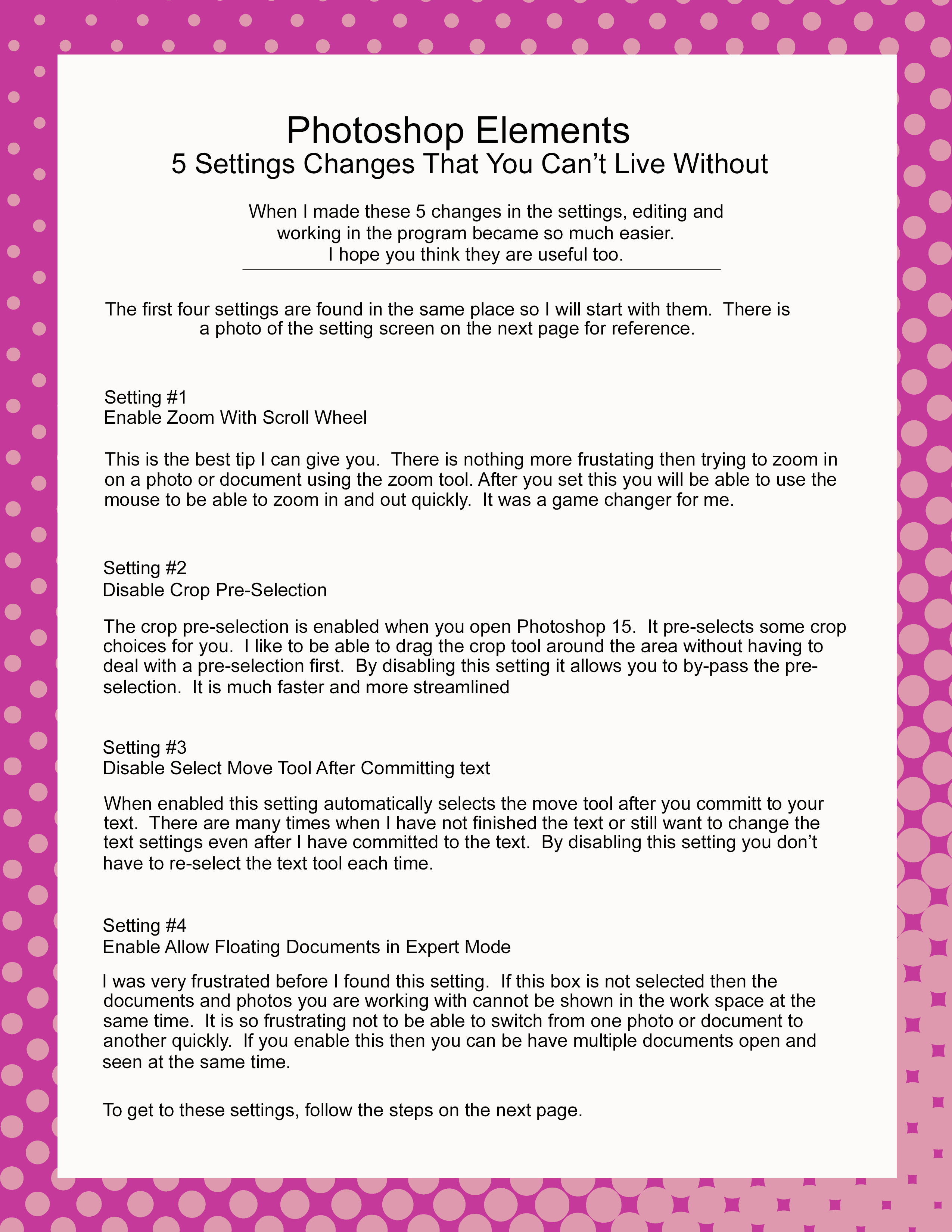 Sign up to get access to an instant download to my five favorite Photoshop Elements settings changes that will make editing and designing easier.
Your information will *never* be shared or sold to a 3rd party.