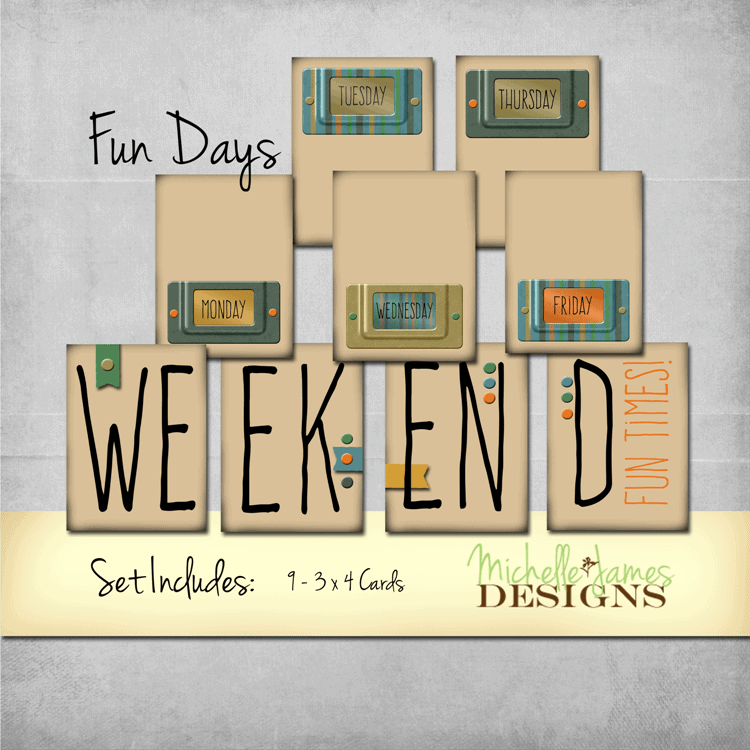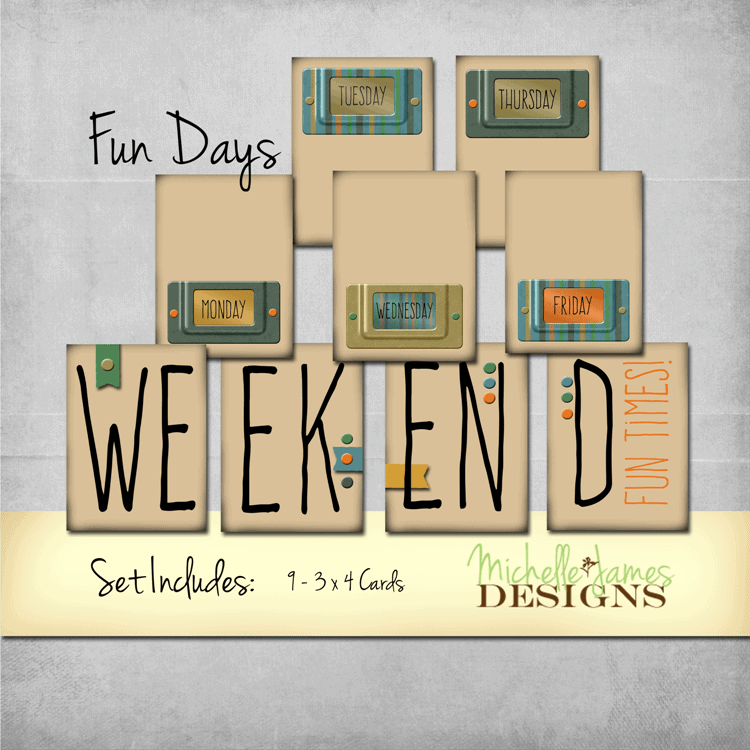 Journal each day of the week or just specific days.  This kit allows you to create a special place on your pages for the different days of the week and a fun way to document an entire weekend!
Kit includes nine 3×4 cards and two pages for print.
Enter your name and email and get the weekly newsletter... it's FREE!
Sign up to receive not only the weekly email with fun tips, my latest posts and products that I love but to also receive a free printable to create a wonderful gift of relaxation for a friend or family member.
Your information will *never* be shared or sold to a 3rd party.