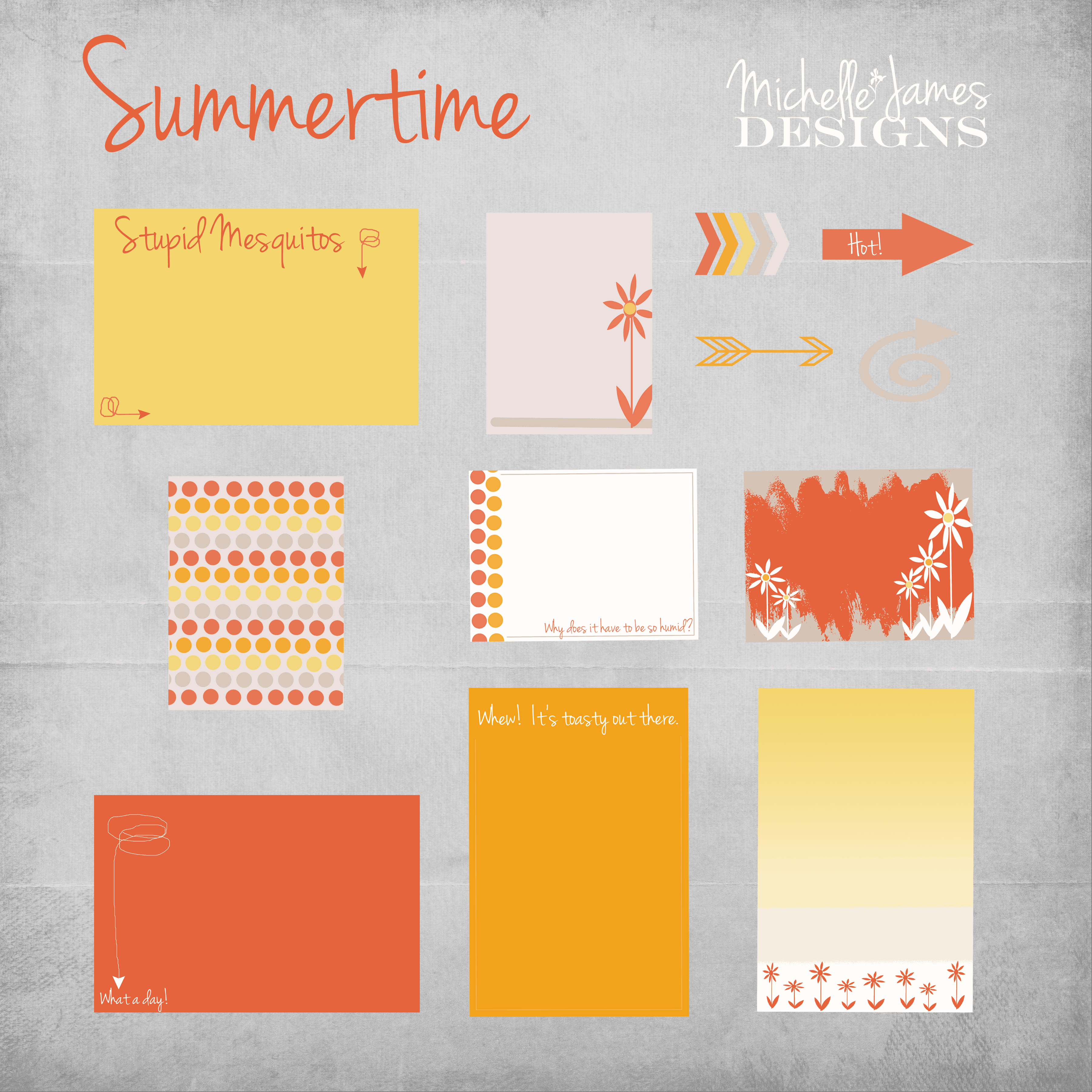 Summertime Kit for Project Life Pocket Pages
Sum sum summertime!
This comical collection reminds us that summertime isn't always beaches and breezes.  Use these cards to document your project life pocket pages with the somewhat less-celebrated side of summer. Warm, sizzling tones of yellow and orange will enhance your pictures of backyard BBQs, sunbathing beauties, and soothing, cool drinks to help you get through those hot summer days.
This collection includes 4 4×6 cards, 4 2×3 cards, and 4 arrow elements.
The cards may also be printed and used for traditional scrapbook pages, cards and other paper crafting projects.
Enter your name and email and get the weekly newsletter... it's FREE!
Sign up to receive not only the weekly email with fun tips, my latest posts and products that I love but to also receive a free printable to create a wonderful gift of relaxation for a friend or family member.
Your information will *never* be shared or sold to a 3rd party.