How To Use An Old Map For A Stunning End Table
Hi.  I am back today with my second post for the Furniture Refresh.  This is a great group of bloggers who love to make over furniture pieces just for fun!  Last month I shared my Paint Shelf for organizing all of my awesome paints.  This month I did an end table and used an old map of Iowa on the top.  I love the way it turned out!
Here are all of the before photos from the entire group.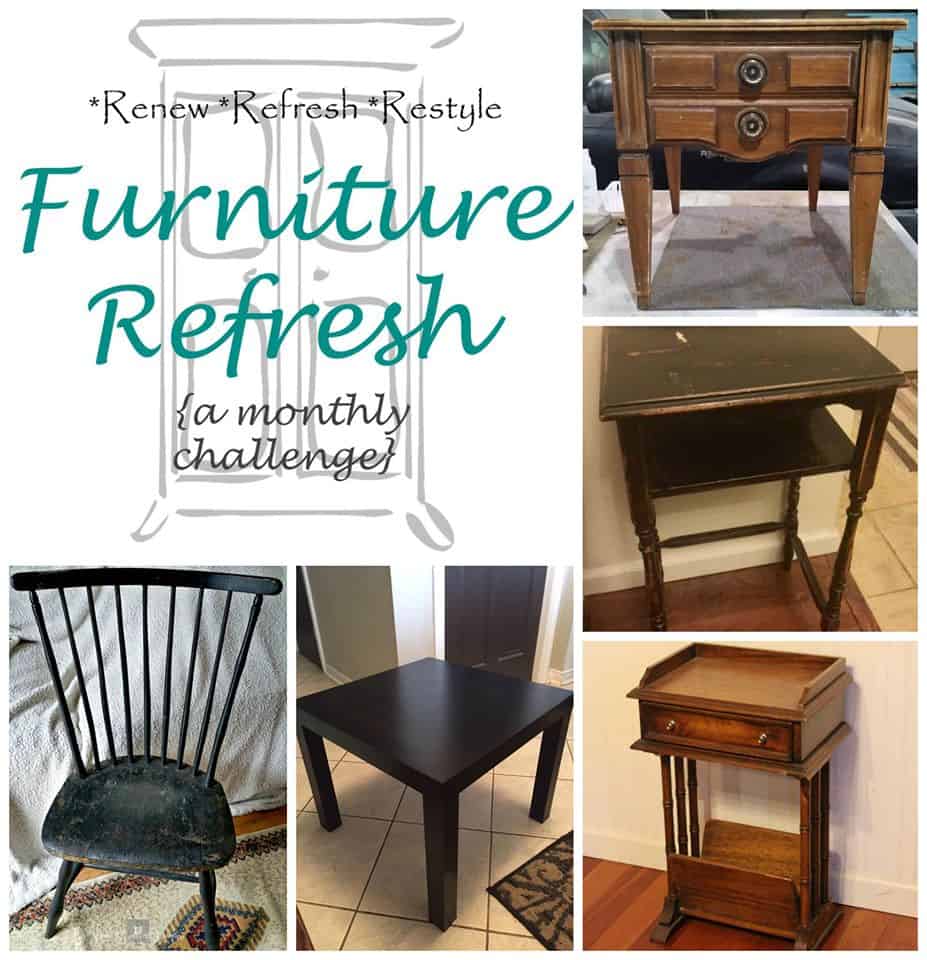 Using An Old Map On An End Table
I love the way this table looks now but, of course it did not start out this way.  This was one of three end tables I found at the flea market this past spring and it has been in my garage just collecting dust until now.  The other two were made into ottomans for my living room. We still love them.
This Furniture Refresh challenge was rapidly approaching and I knew this end table would be perfect.   Here is what it looked like before.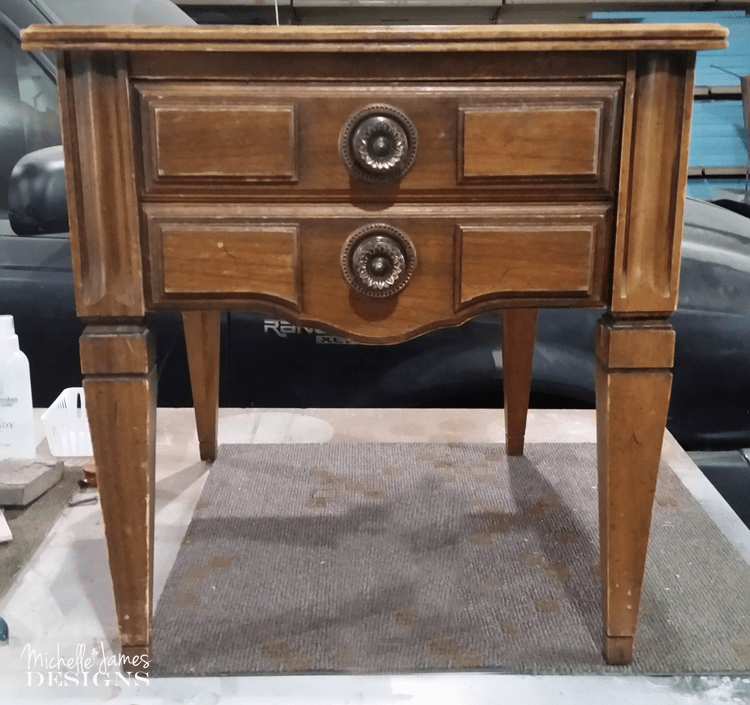 It was a little beat up but mostly it was just boring.
A little sanding was needed on the legs and the drawer but I sanded a lot on the top.  It was in the worst shape.  The palm sander saved my life and made it a pretty easy job.
Then it was time to decide what I wanted this table to be when it grew up.  The white Fusion paint I used on this telephone table  was so nice I decided I wanted the bottom part of the table in the same white.
I spotted the large map I had on the shelf in the garage and knew it was the perfect thing for this end table.  It was a ripped up map of Iowa but parts of it were very usable.  After I decided to use the map I chose the teal for the rest of the top to match the lakes in the map.
I also used a brown wax on the top of the entire table after it was done.  That is what created the "aged" look on the table.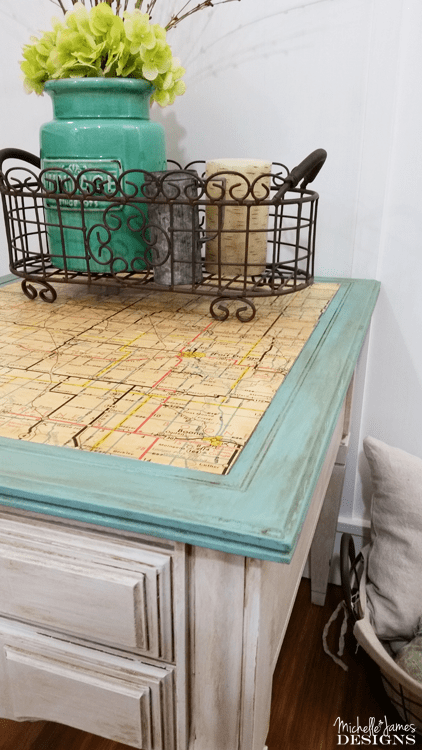 I used the local parts of the map so it shows Dickinson, Emmet, Kossuth, Clay, Palo Alto, Pocahontas and more counties in Northwest Iowa and beyond.  You can see Fort Dodge in the photo below.  I think it is fun to incorporate these types of things in home decor.  Why not on an end table?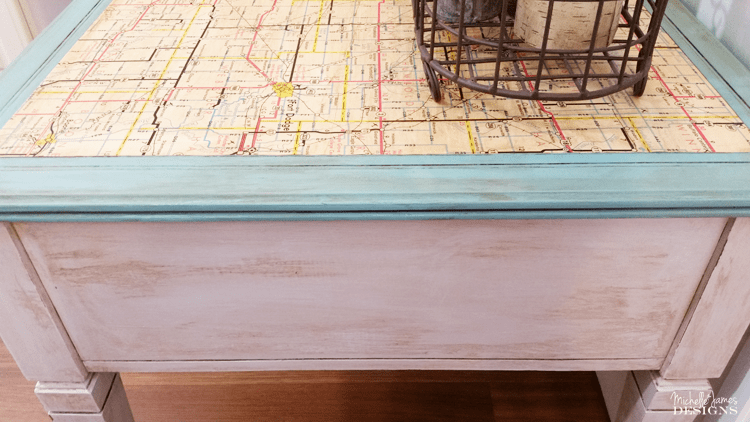 I also added some map inside the drawer.  This part of the map incorporates Cedar Falls and Iowa City.  It was so fun to choose the parts of Iowa I wanted on the end table.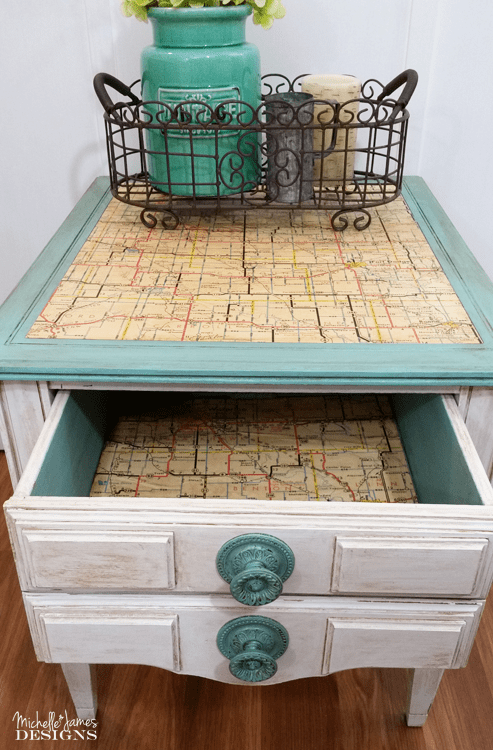 The knobs are the original knobs with a bit of teal spray paint and some of the brown wax.  I didn't like the brown knobs on this.  I like the teal but am still contemplating purchasing new knobs all together.  What do you think?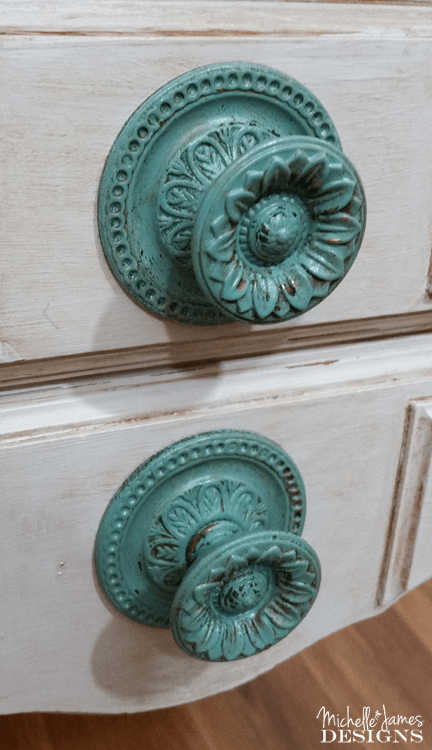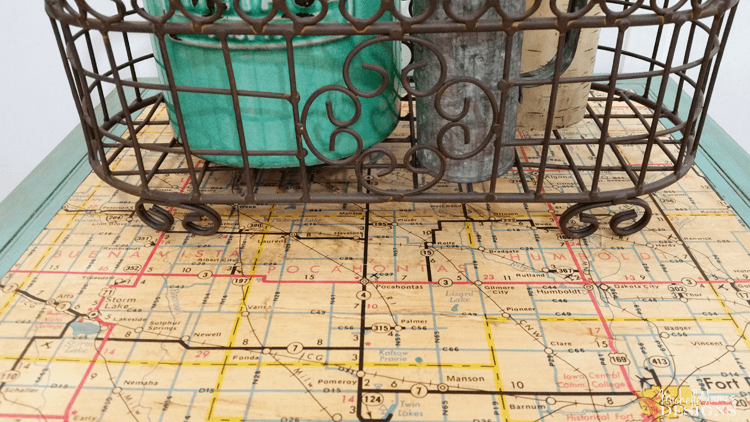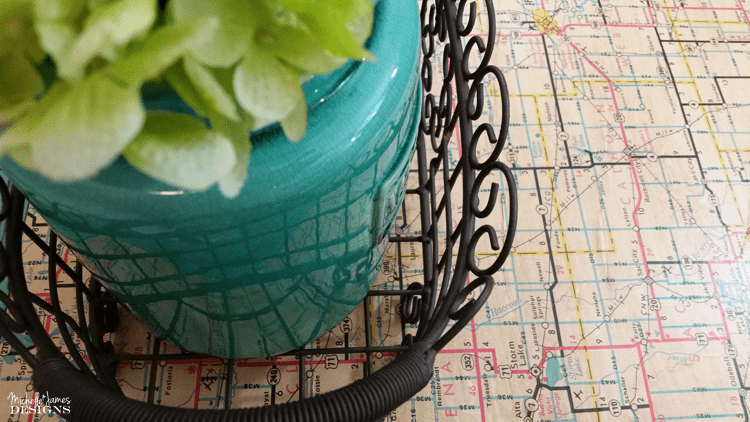 I hope you like this little end table.  I think he turned out pretty nice.
Don't forget to check out all of the other blogger's Furniture Refresh projects.  These guys are really talented and come up with the best ideas. I will get their links added a little later.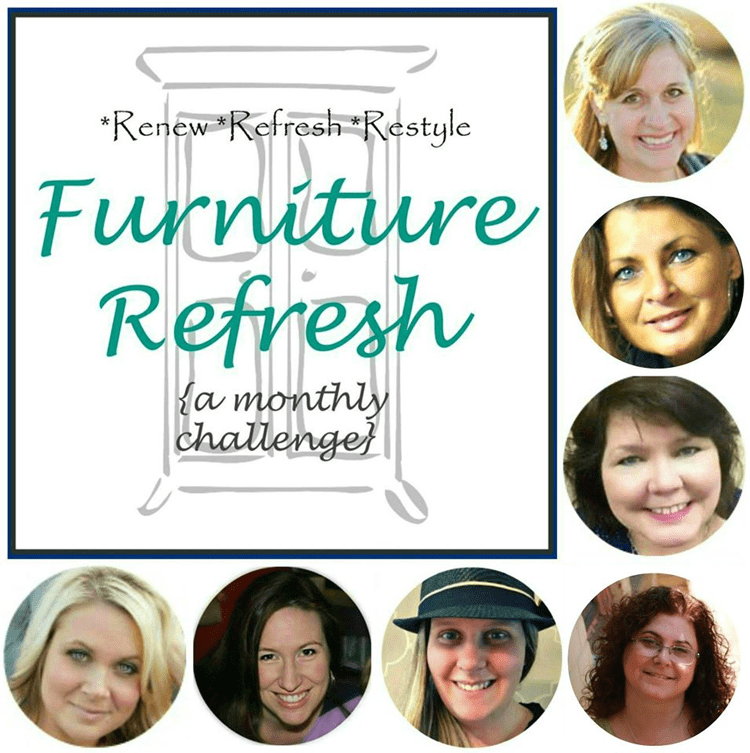 Thanks for stopping by!
Michelle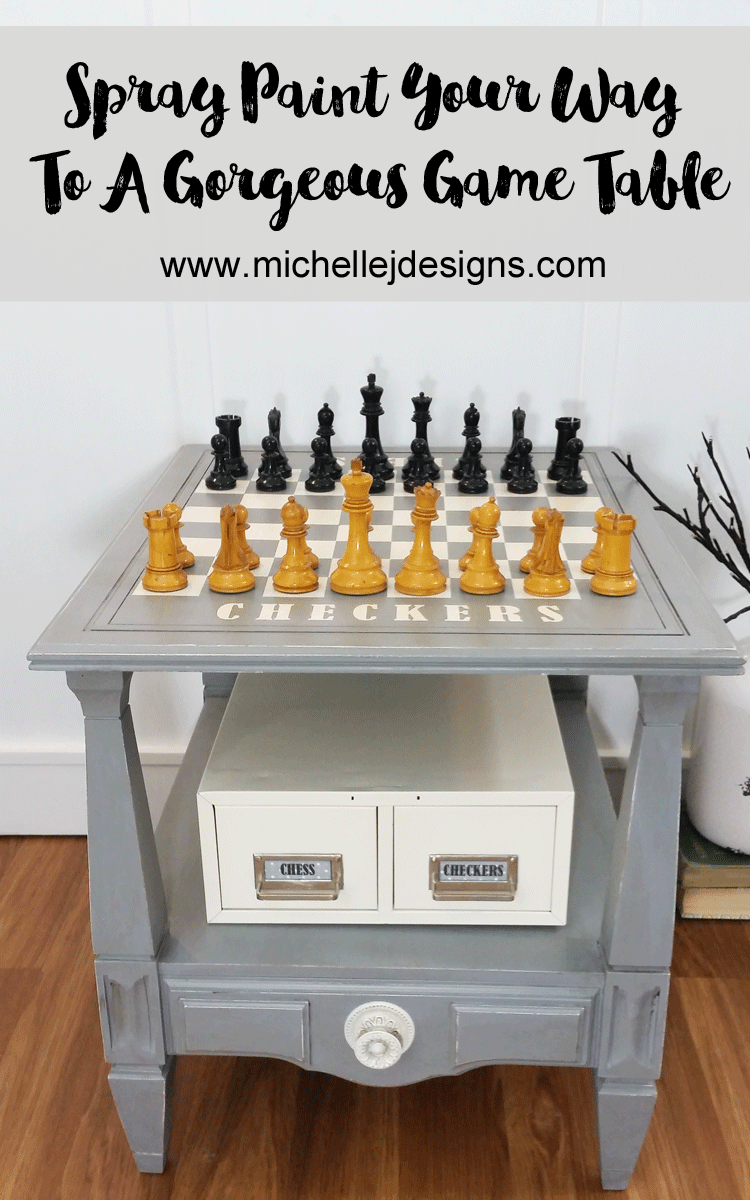 Enter your name and email to receive tips and tricks, tutorials & deals!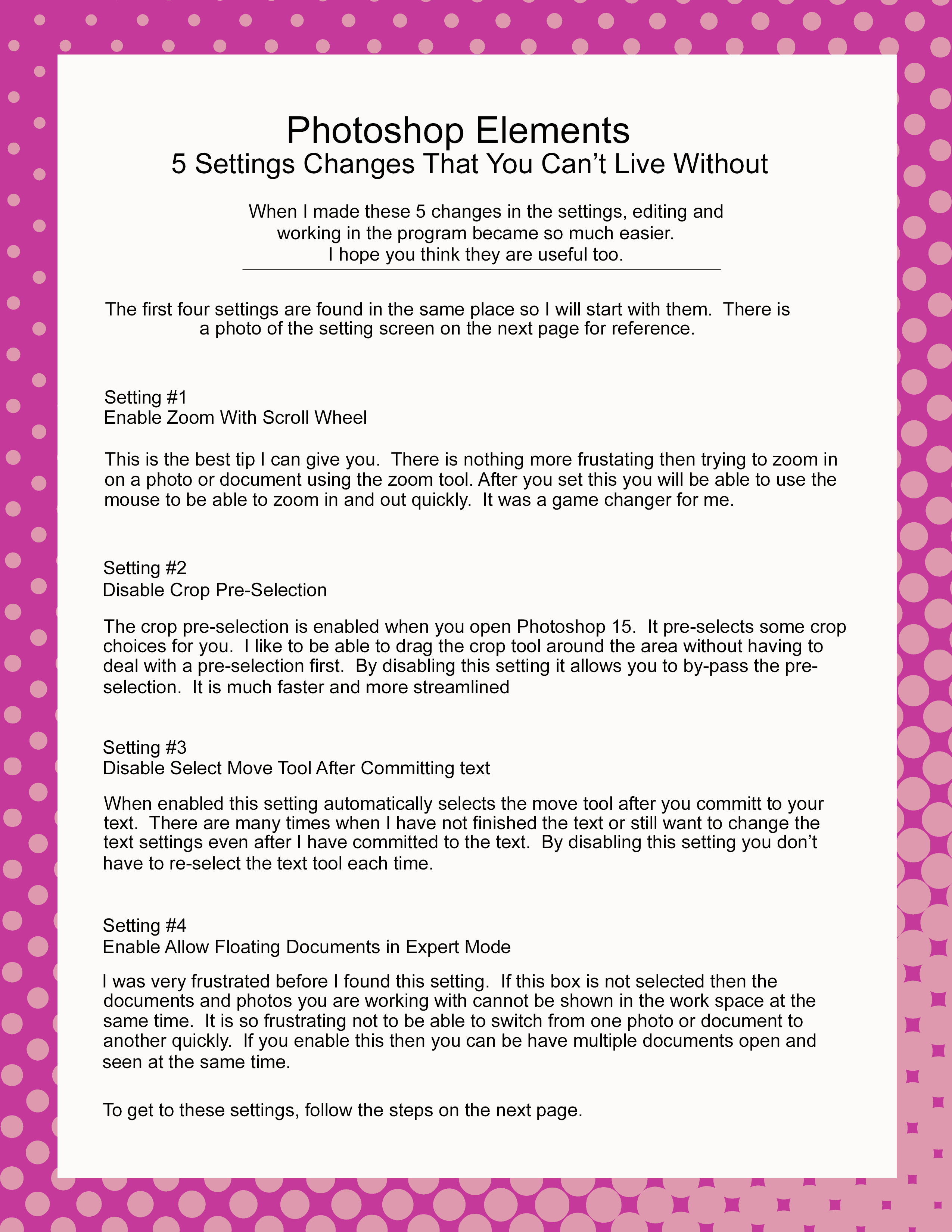 Sign up to get access to an instant download to my five favorite Photoshop Elements settings changes that will make editing and designing easier.
Your information will *never* be shared or sold to a 3rd party.