Project Life Kit – Thanks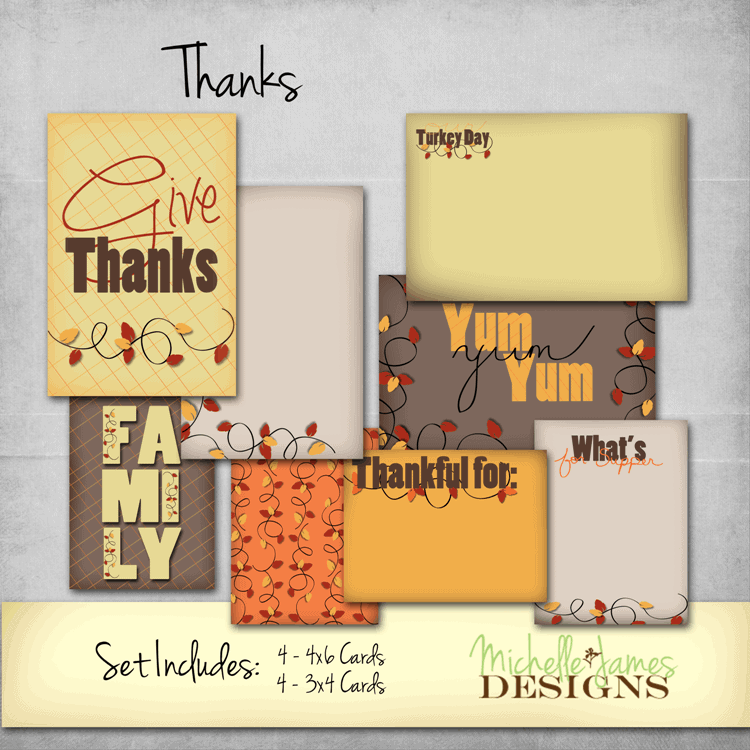 I finished my latest Project Life kit just in time for the Thanksgiving Holiday.  It is a digital download to use for Digital Project Life.  I really love designing these kits and this one was no exception.  I used Design Seeds Autumn View for the color palette.  I love going to their site for color inspiration.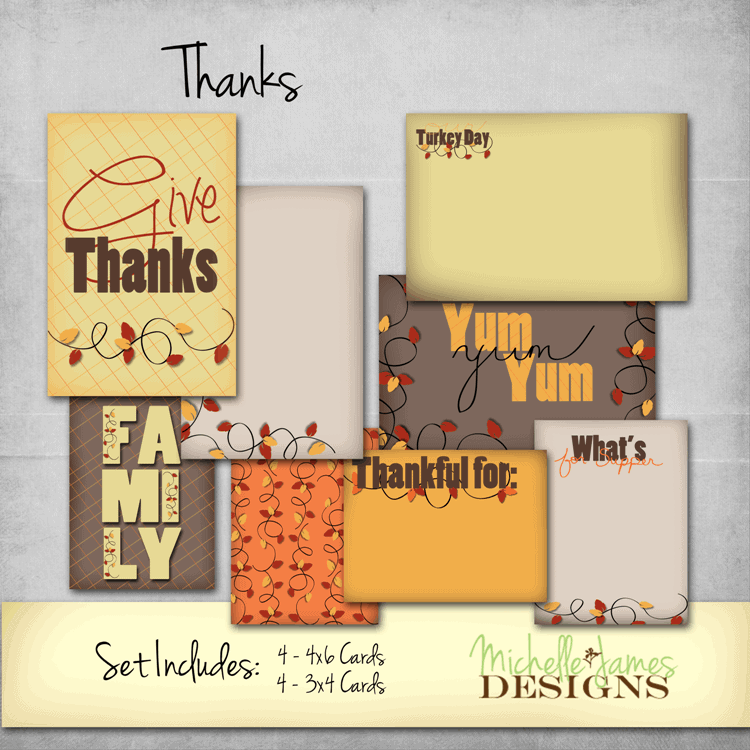 The set includes four 4×6 cards and four 3×4 cards.  I added a couple of extra files to this kit that you cannot see by the grouping photo above.  Two 8.5 x 11 sheets with the cards on them for printing and using for cards, traditional Project Life or traditional scrapbooking.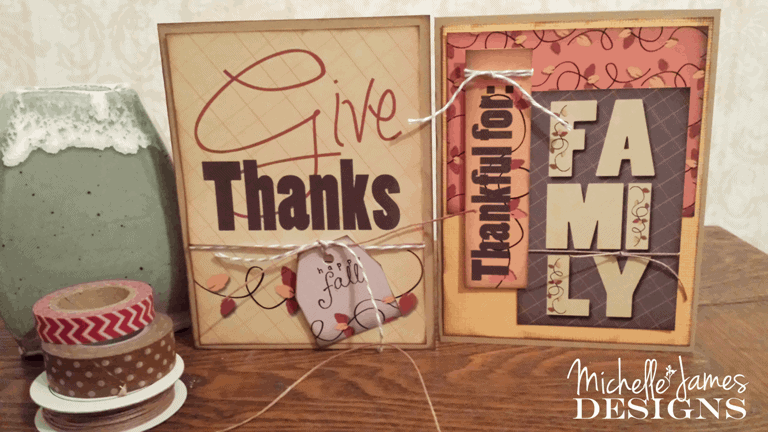 The cards go together so easy too.  A quick way to say thank you or Happy Thanksgiving.  What do you think?
Enter your name and email to receive tips and tricks, tutorials & deals!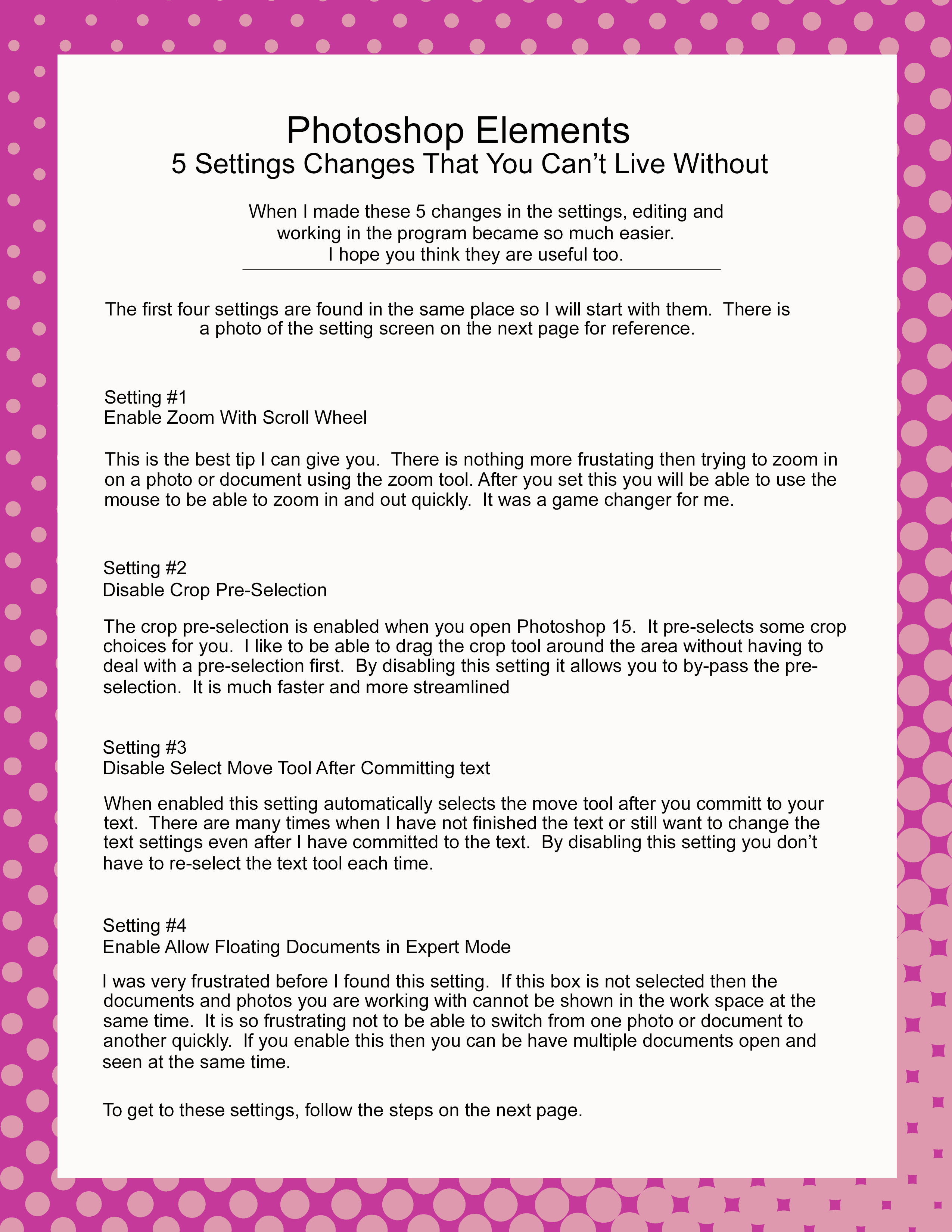 Sign up to get access to an instant download to my five favorite Photoshop Elements settings changes that will make editing and designing easier.
Your information will *never* be shared or sold to a 3rd party.