Today I am showing yet another useful tool for Photoshop Elements. This time we are adding a drop shadow to the element I showed you how create last week. This is the sixth Photoshop Elements video. You can find the others by clicking on the links below.
Video 5 = Using the Shape Tool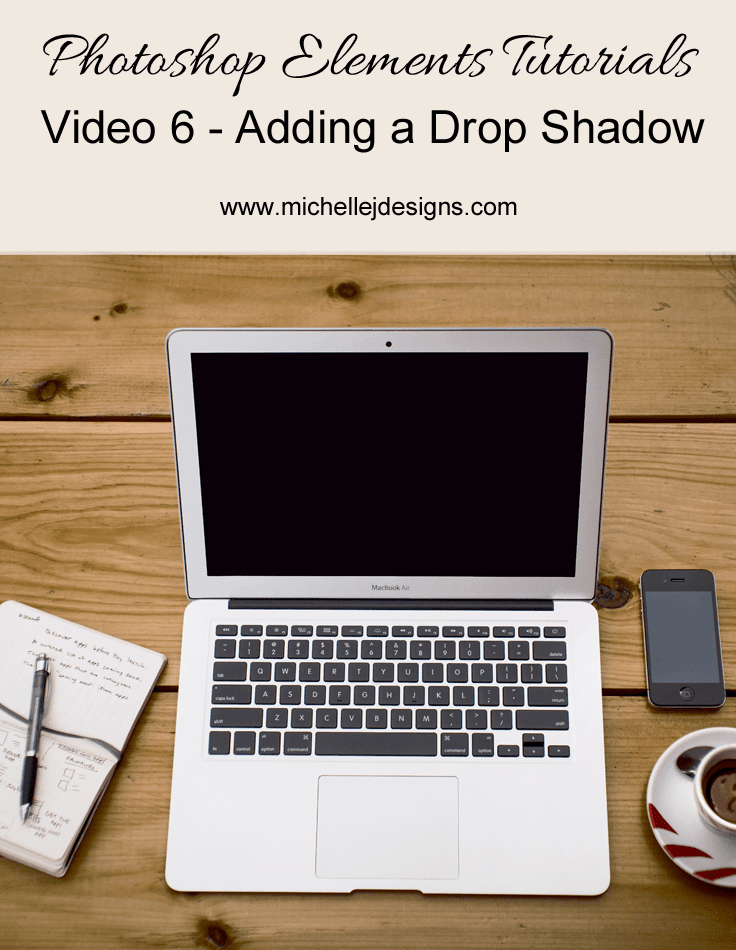 Adding a Drop Shadow in Photoshop Elements
Check out the video below to learn how to create and add drop shadows to your elements. After you had added a flower or an arrow in the perfect spot on your digital scrapbook page, make it stand out and look a little more natural with a drop shadow.
A paper 3D element would stick up a little from your page and naturally create a small shadow. This is what we like to create in digital scrapbooking to make the page less 2D and more 3D.
I also show you how to copy and paste the same shadow on the other elements so they all look uniform. I hope you will review the video and tell me what you think.
If you would like to view it in full screen mode just click on the You Tube icon in the corner then click on the box with the four corners.
This is a digital page and you can see a great example of the drop shadow on the yellow arrow.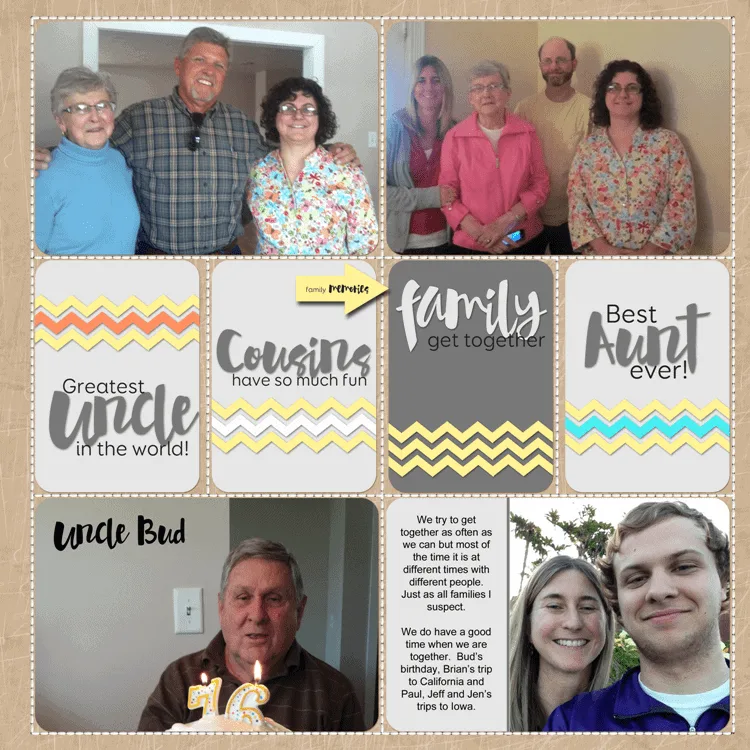 This is a traditional page. You can see the shadow across the bottom and the right side of the top element "I'm With the Band" I think the digital shadow is a little bit bigger but that can always be adjusted as I show in the video but for the most part is makes a digital page seem a little more realistic.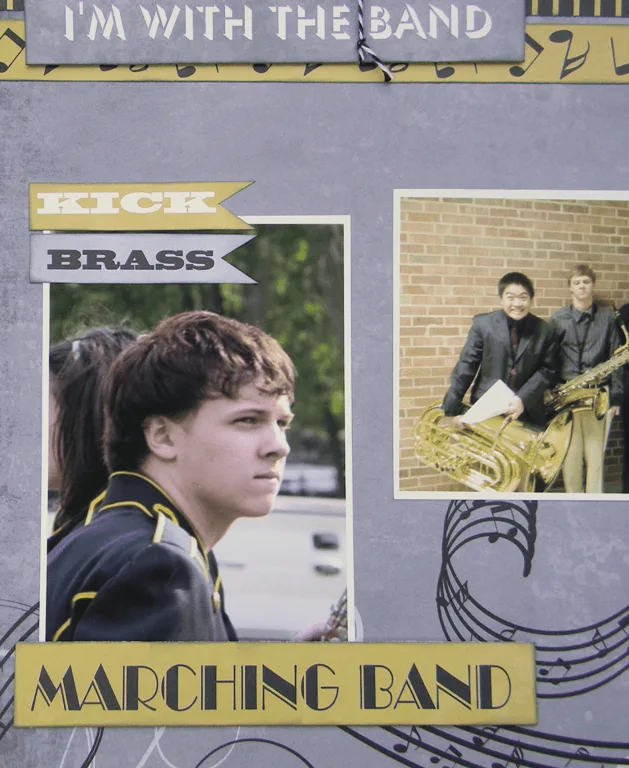 I hope you will stop by next week for another Photoshop Elements video. If you don't have Photoshop Elements yet check out this affiliate link from Amazon.com
If you click on the affiliate link and make a purchase I will receive a small commission. You can read my full disclosure here.
Thanks for stopping by and don't forget to subscribe to my You Tube Channel!
So are you ready to start your Photoshop experience? Have you already? Let me know how it is going and if you have any questions in the comment section below.
I am sharing this post at: