Classes
There are no classes being offered at this time.  Please check back.
Class Refund/Exchange Policy
There are no refunds or exchanges after you have signed up and paid for the class.  If something comes up and you are unable to attend, your project will be available to pick up in the form of a kit which will include supplies needed and written instructions with a color photo so you can complete the project on your own time.  (paint brushes and various other supplies that are shared during class will not be included in the supplies provided in the kits)
Enter your name and email to receive tips and tricks, tutorials & deals!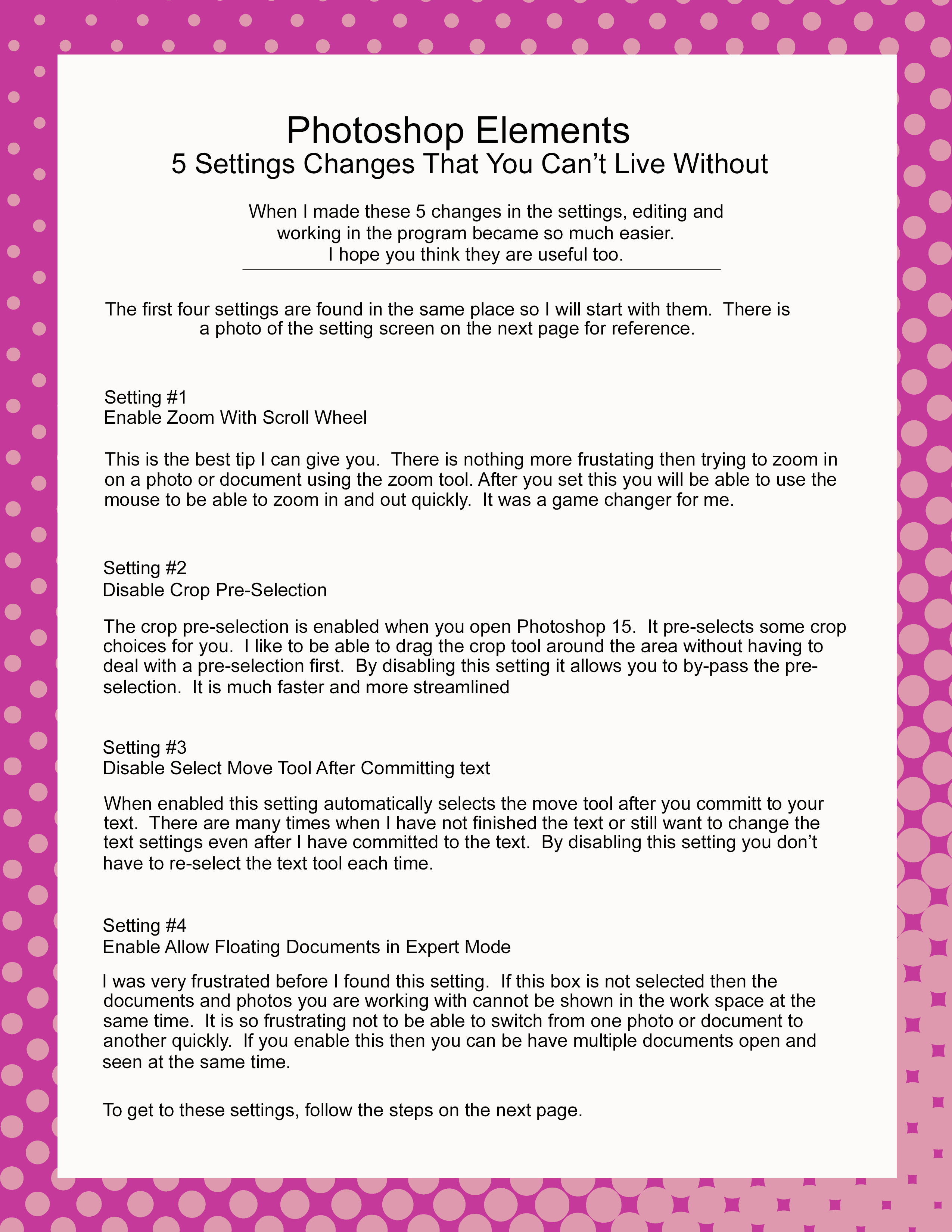 Sign up to get access to an instant download to my five favorite Photoshop Elements settings changes that will make editing and designing easier.
Your information will *never* be shared or sold to a 3rd party.