I love to get in on a good bargain. I picked up this magazine rack at the Goodwill for $3. I have been wanting to try chalk paint and I thought this would be a good starter project.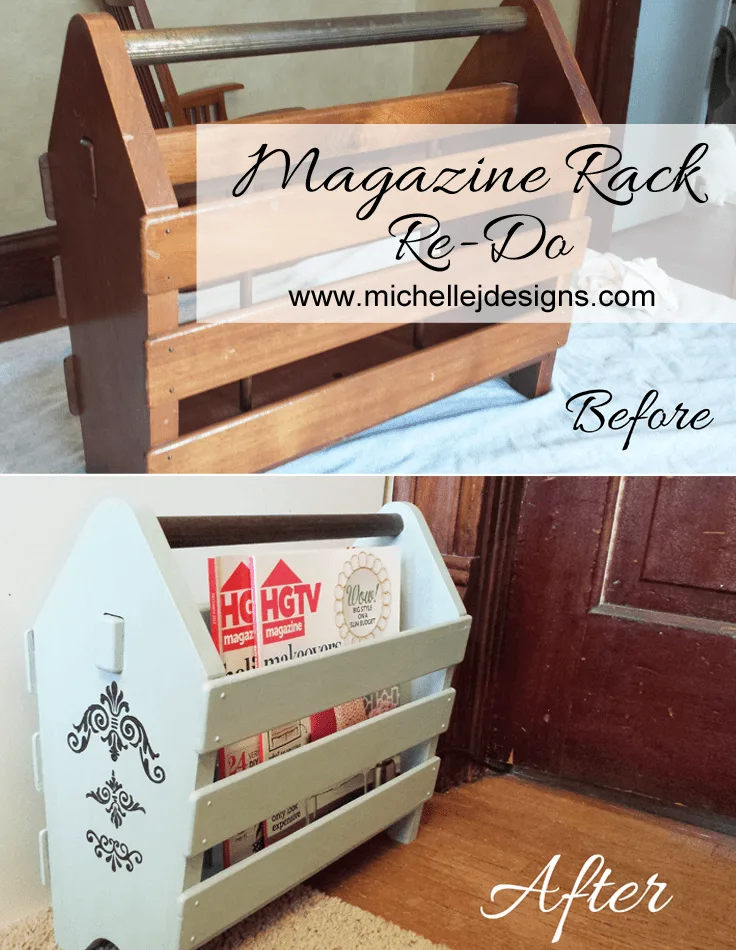 Magazine Rack Re-Do
I started by wiping the entire thing down with a damp cloth. It looked like it could use a good cleaning. Then I started in with the first coat of paint. I used Americana Decor Chalky Finish in Vintage. I think that is the color. It is sort of a gray-ish, green-ish, blue-ish. Then used the Creme Wax at the very end.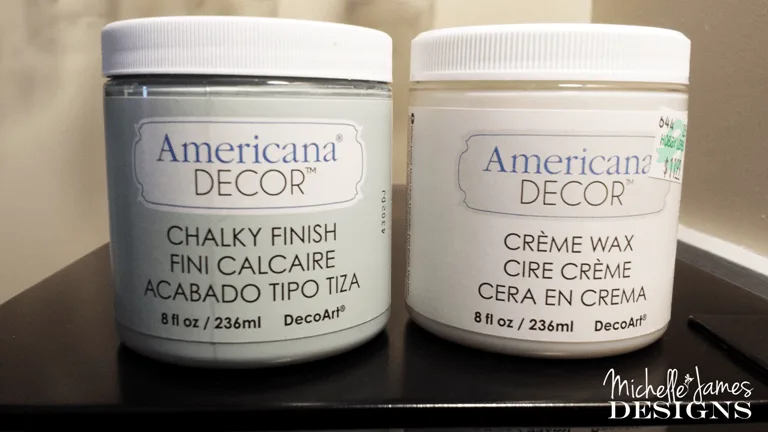 This is how it looked when I started.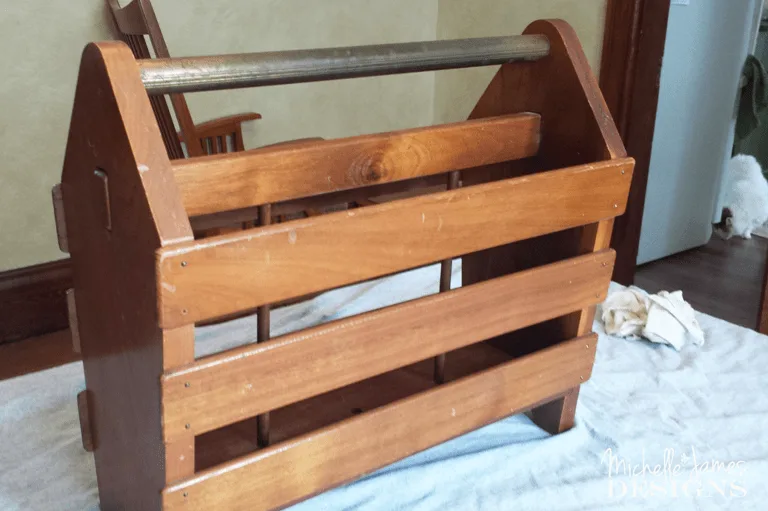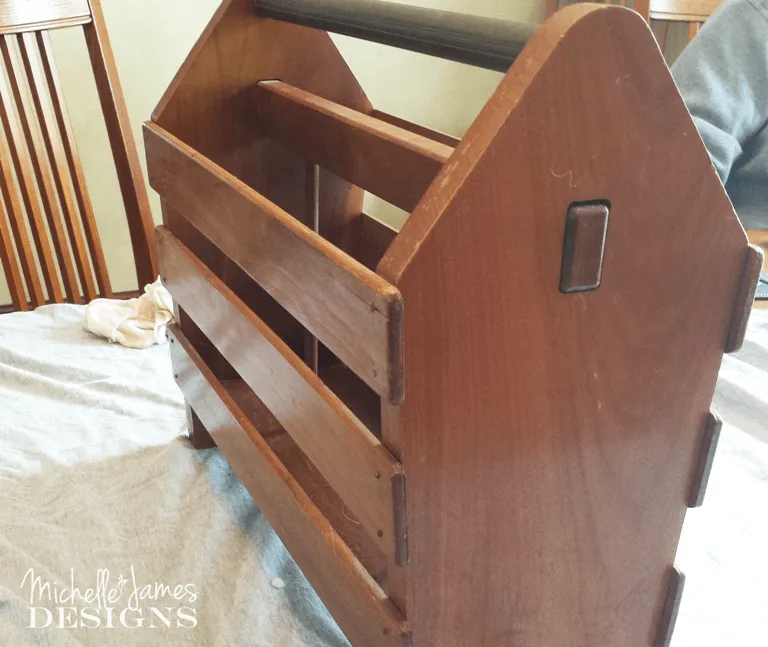 This was after one coat.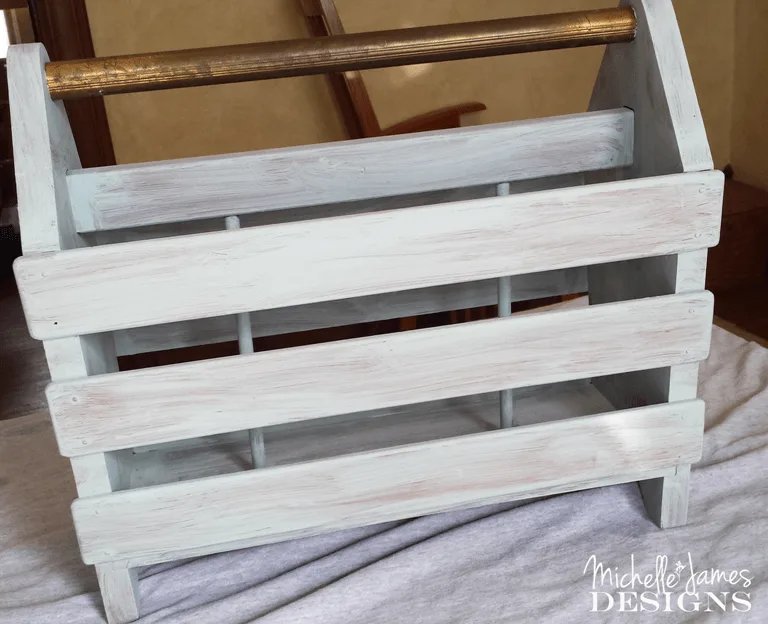 And three coats later.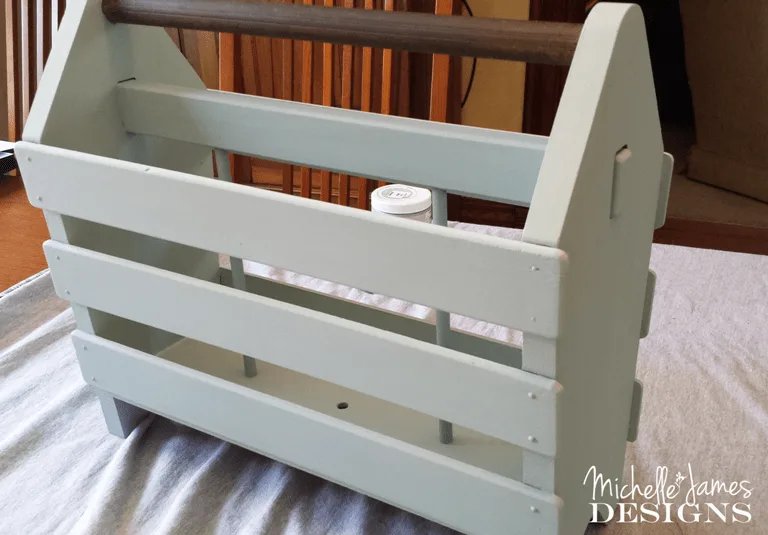 I wanted something decorative on the ends so I used some foam stamps and black acrylic paint to create a fun design.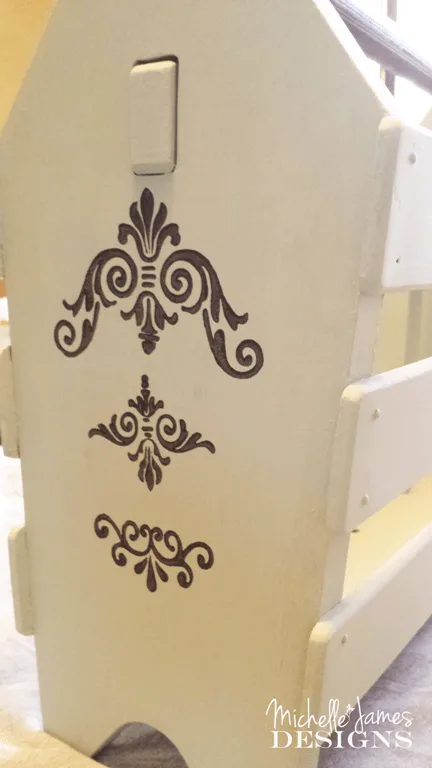 Then I used the Americana Decor Creme Wax over the entire project and buffed it out until it had a light sheen to it. That just really takes it from nice to spectacular. It is hard to see in the photos but I love it.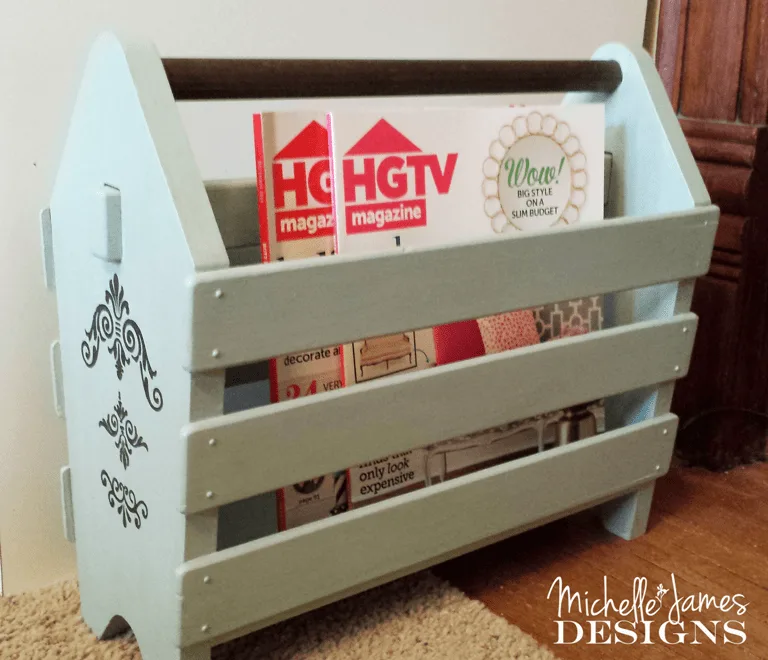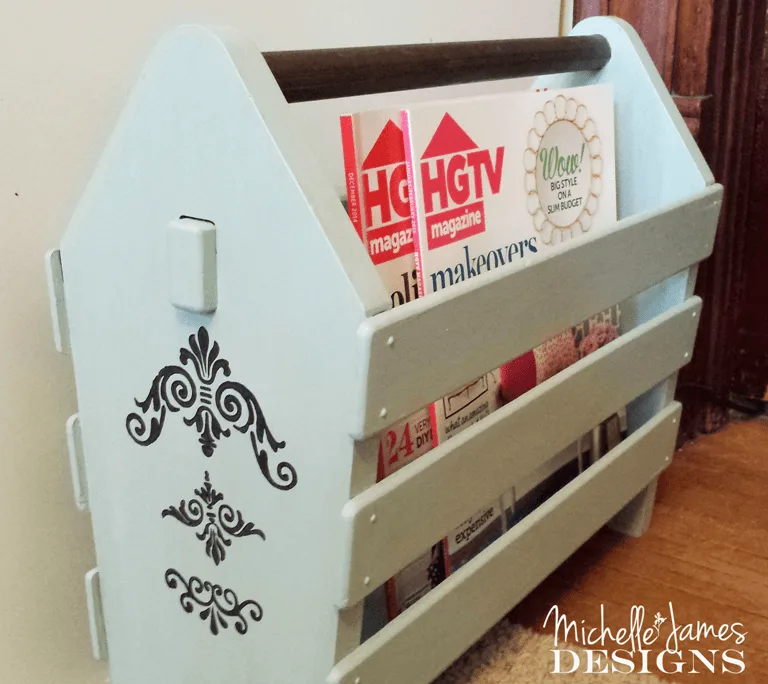 I will eventually have this piece in my new office space and I am not sure if it will be used for magazines or if I will use it as a sort of file keeper for things I refer to often. We will just have to see but for right now it look beautiful holding my HGTV magazines.
I am looking forward to blogging the new office space and we will probably get started before too long. I am starting to put together a "mood" board with all of the things I want/need and colors, etc. It is pretty exciting.
I need to re-paint the dining room and living room and I really want to brighten them up. I think it will help a lot with the entire feel of the downstairs level. A fresh coat of paint can really do wonders to make things new again.
I hope you will keep coming back to see the transformation. As for now, I appreciate you stopping by today. Thanks so much.
If you liked this post, please be sure to like my Facebook page! Thanks.
I am sharing this post at: