This post is a continuation from Tuesday;s post about organizing our Project Life products. Tuesday we went over the different ways to organize the physical Project Life products and today we are going over organizing digital products and I will show you my system.

Organizing Digital Products
I like to have all of my Project Life cards, page templates, misc elements and photos all in one general area on my computer when I start working on my pages. It really helps the page go together faster when things are in their place.
I keep a file on my external hard drive named "Project Life". Inside this folder I have a lot of different files such as 4×6 filler cards, 4×6 journal cards, photos, templates, etc. As I download products and photos or get a page finished I am sure to save it in the correct file. This way I know where to find it later.
I have put together a short video showing you my process. This is especially for setting up the photos files.
As I mentioned in the video please feel free to email me with other questions you may have regarding organizing digital products. I am happy to answer them if I can. You can email me at [email protected]
I hope the video helps you to get your files organized within your computer space.
Week Two 2015 Project Life Pages
Now here are my pages for Week 2 of 2015.
Left Side: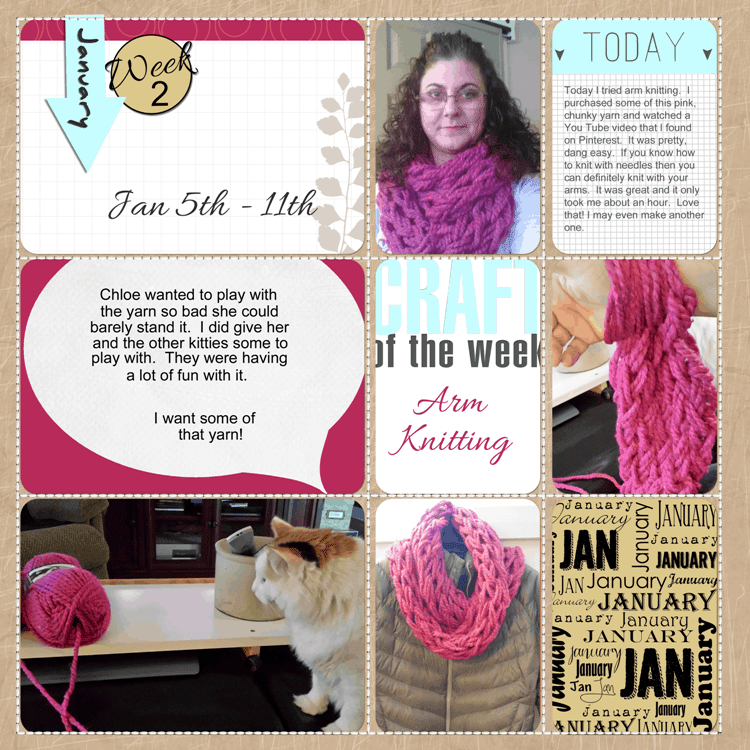 Right Side: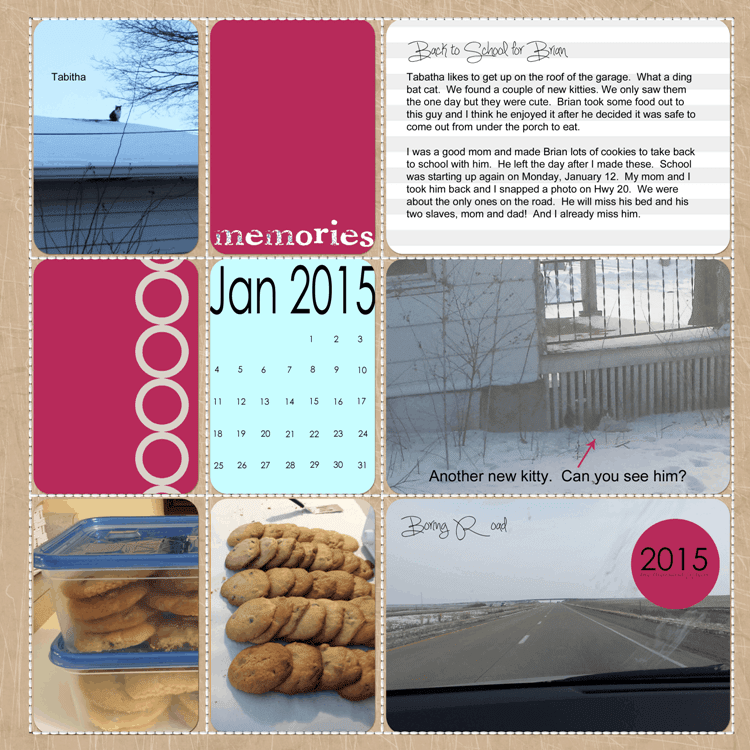 Double Page Layout:
So what do think about last week's pages? They are simple but I like them. The went together pretty easy and that makes me happy.
So how do you organize digital products? I would love to see other peoples systems.
If you like today's post please share using the buttons on the side. And don't forget to check out my Facebook, Twitter and Pinterest pages.
Thanks so much for stopping by.
I am linked up today at Small Victories