I have been crafting for a long time. Most of my life actually. I started in 4-H in my small California town and learned the sewing skills that I still use to this day.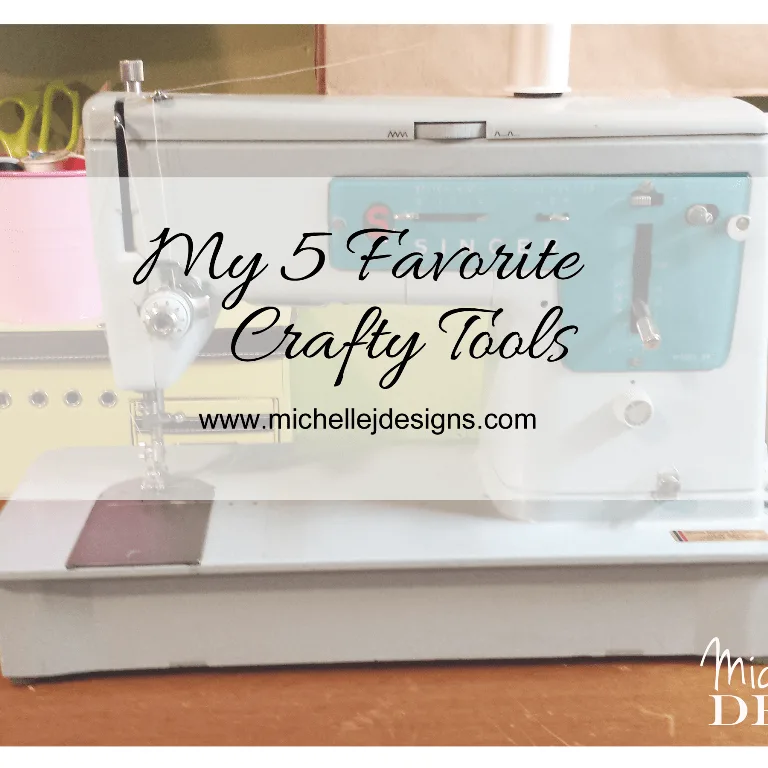 My 5 Favorite Crafty Tools (in no particular order)
It is hard to pick my top five but here they are.
1. My laptop, but more specifically, my Adobe Photoshop Elements program.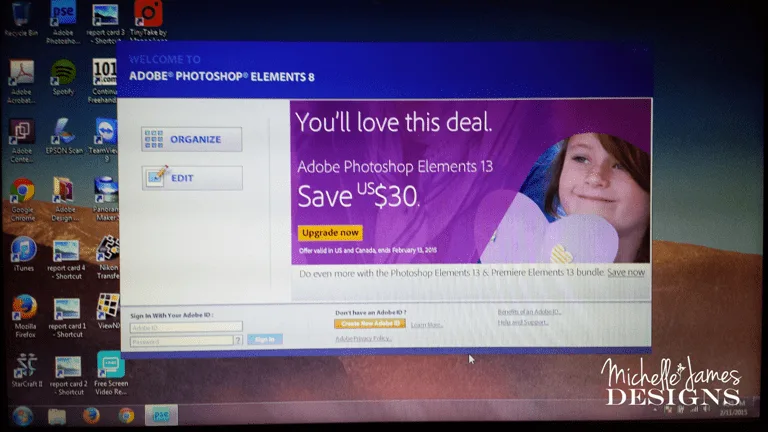 I learned Photoshop Elements about five years ago and I love it. I have used it to design products and complete my digital scrapbooking projects ever since. It is easy to learn and to navigate and it really does a lot. I am currently using an older version (PSE 8) and am wanting to upgrade someday but for now, this program does exactly what I want it to do! I use it every, single day!
2. My sewing machine.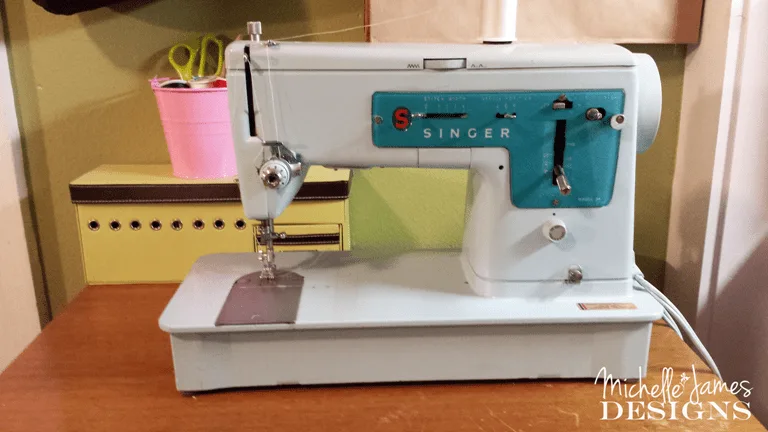 My mom gave me this machine about 10 or more years ago and I think she bought it from a friend. It is very old but it has all metal parts and I use it. I mainly use straight stitch and zig zag stitch and it serves me well. I don't use it everyday but I do use it for scrapbooking and sewing projects. Love my machine!
3. We R Memory Keepers – Corner Chomper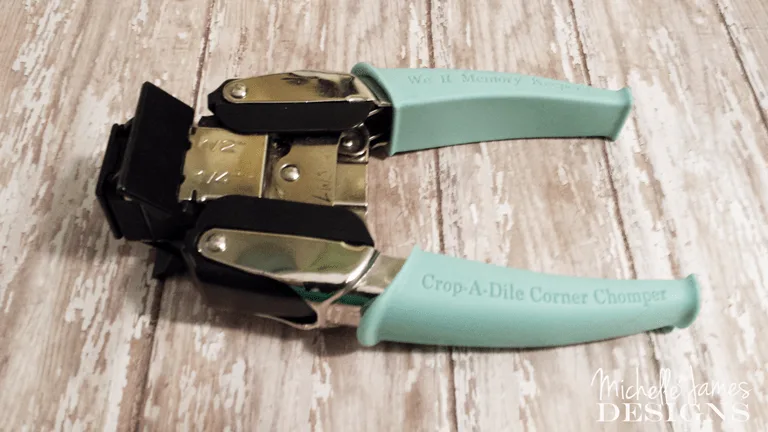 This is the best tool for rounding corners. I like that is has two radius sizes, 1/2″ and 1/4″ and that it is so easy to use. I love to round the corners of tags, cards and more and it gets a lot of use. I take it with me to all cropping events and it is in one of my easy-to-reach places in my craft room. Dream tool!
4. We R Memory Keepers – Crop A Dile Big Bite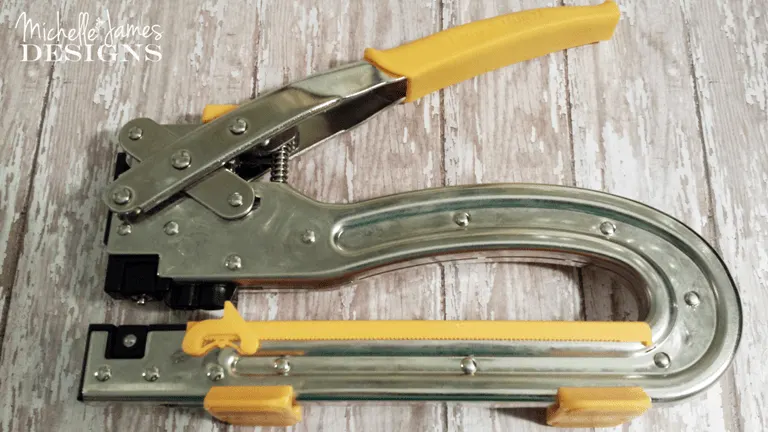 Ok. I don't use this tool to it's fullest potential but it is one of my very favorites. It does all kinds of things with eyelets and I don't even think I could tell you how to use that part. I only use it for punching holes. It has a long reach so you can punch a hole in the middle of a 12 x 12 piece of paper if you want and it can punch through some heavy stuff. I love to use chipboard and heavy cardboard pieces for mini album covers and this punches right through. Plus it can punch through many pieces of cardstock all at once. I am sure it does a lot more, but I don't even care. Keeper!
5. My paper cutter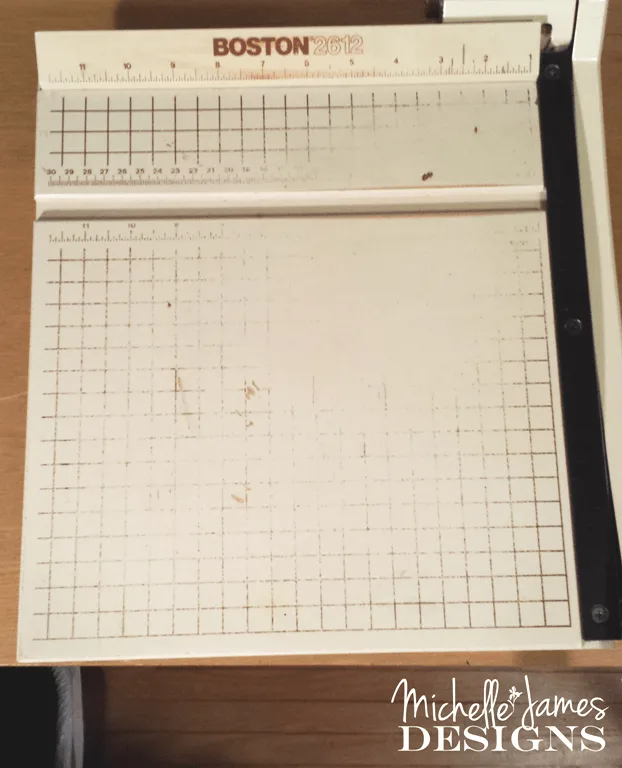 I purchased this paper cutter in Sacramento just before moving to Iowa so that would have been in 1995 and that was one of the best decisions I have ever made. It has a metal handle which I have noticed is hard to find in paper cutters these days and it is pretty heavy duty. I cannot cut more that two sheets of card stock at a time on it but that is ok. I have used this thing to death. I did all of the cutting of paper for my card classes on this one paper cutter for 11 years. I still do a lot of wedding invitations and it cuts like a dream.
So there you have my 5 favorite crafty tools. Which tools do use the most and are considered your favorites. It is always fun to get a great product review from a friend.
Thanks for stopping by and reading my post!
I am linked up today at:
This post contains affiliate links. When you click on a link and make a purchase I receive a small commission. All of these views are my own personal, honest opinions.