I am back with an accent table re-style today that includes milk paint and tile samples. This is also my entry for the March Furniture Refresh Challenge. I love this challenge and this year we started some themes to work with.
Last month we used spray paint and I redid a flea market table into a game table. This month the theme is milk paint. The Old Fashioned Milk Paint is my choice for milk paint and my favorite color is Buttermilk.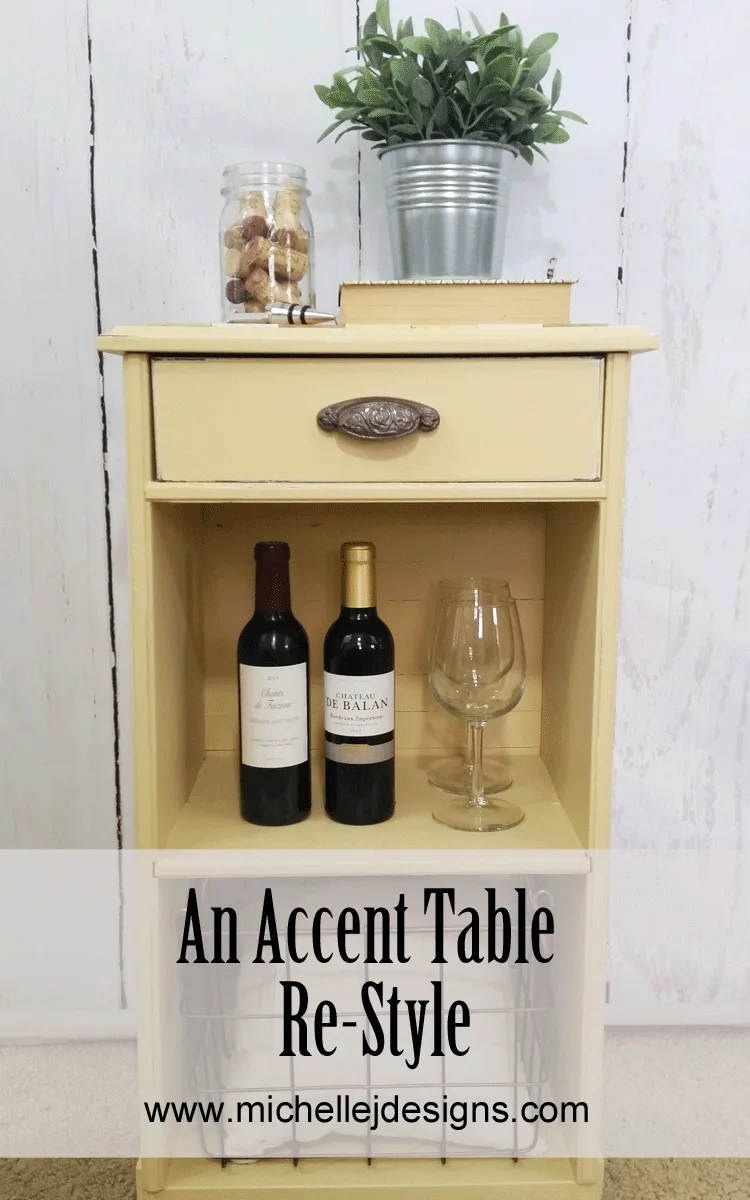 Welcome to the Furniture Refresh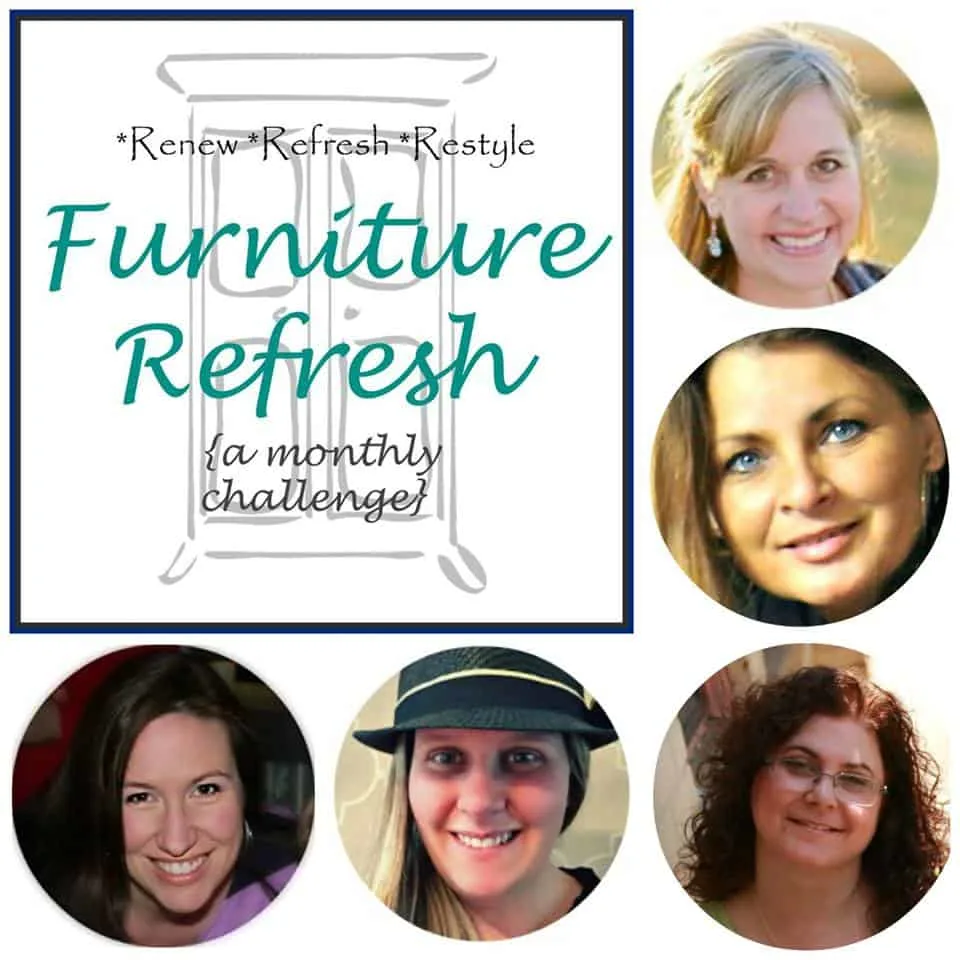 These are all of us who participated this month. You will find the links to their projects at the bottom of this post. Please go visit them to see their fabulous refresh projects.
An Accent Table Re-Style!
I purchased this little accent table for $5 from a friend's daughter. It was a little rickety and because it did not have a back it was crooked and leaned to one side a bit. The drawer pull is sitting on the top of the table. I forget to snap a photo before we removed it.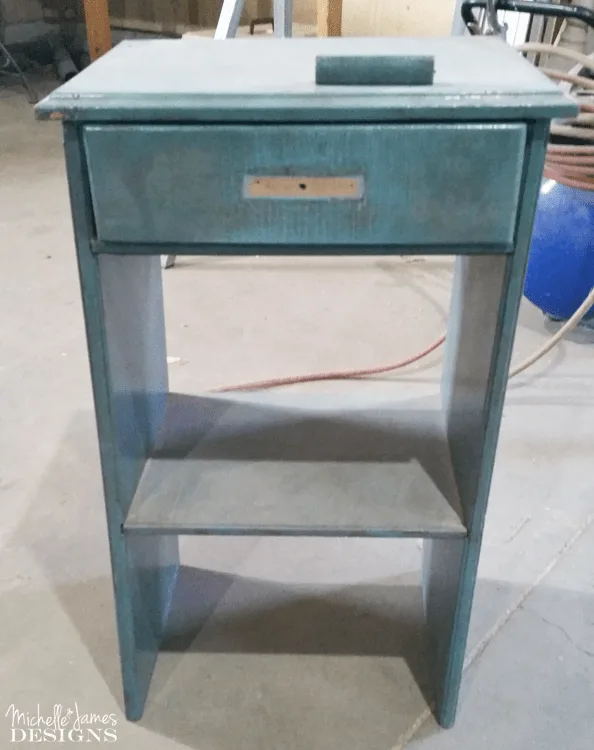 As I was cleaning it and getting it ready for some repairs I found some fun writings on the table and inside the drawer.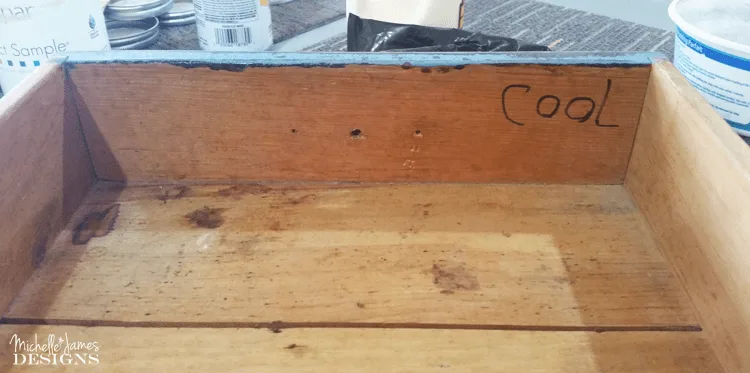 And there were some names on one of the sides. I just loved this.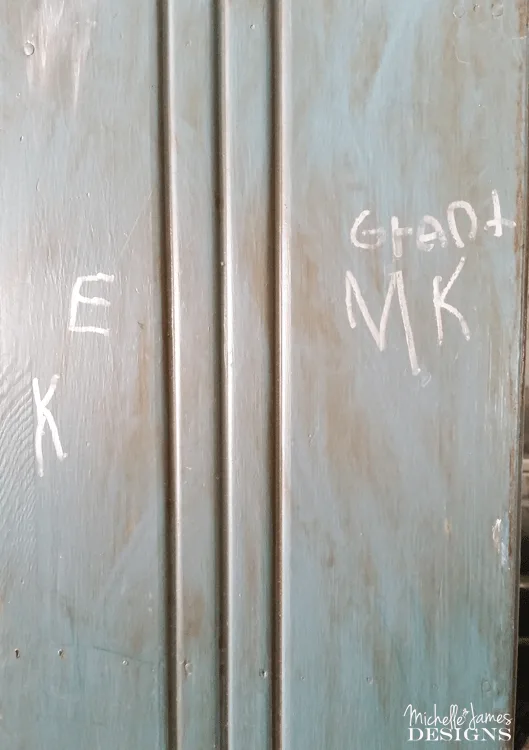 Once it was all cleaned up Jeff added a back and a bottom shelf, a little bit of trim on the sides, and we used these guys as little feet.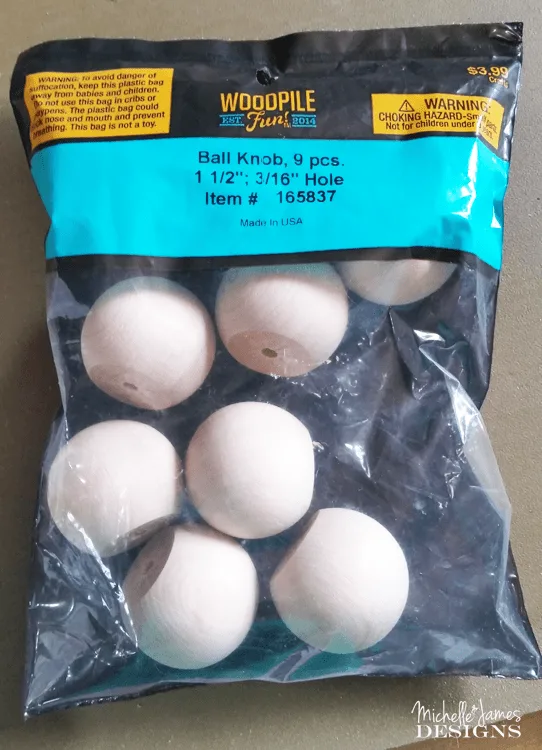 Here it is before priming and adding the milk paint.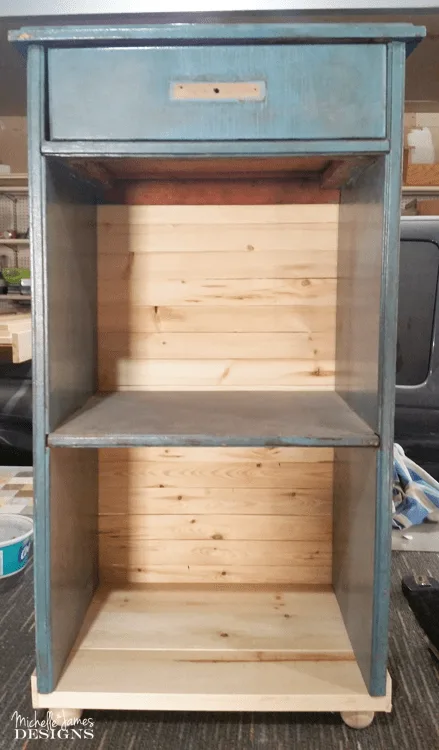 The Finishing Touches
I am adding some affiliate links for your convenience. You can read my full disclosure here.
This made all of the difference in the world. It was nice and sturdy now and ready for the rest if it's re-style! I had already sanded the original table so I sanded the new wood a bit more and added a coat of primer. After that it was the milk paint. As I mentioned earlier I used the Old Fashioned Milk Paint in Buttermilk.
I also added a new drawer pull. These were from our stash of about 30 that we purchased at the thrift store. I love them and have used a lot of them already. I spray painted it with hammered brown to create it's new look.
Then I added a little surprise on the top. Jeff works at an architectural firm and they always have samples of flooring, countertops, etc. He loves to bring home these samples when they are done with them in hopes of finding them a new purpose. I used some of them this time to create a colorful tiled top.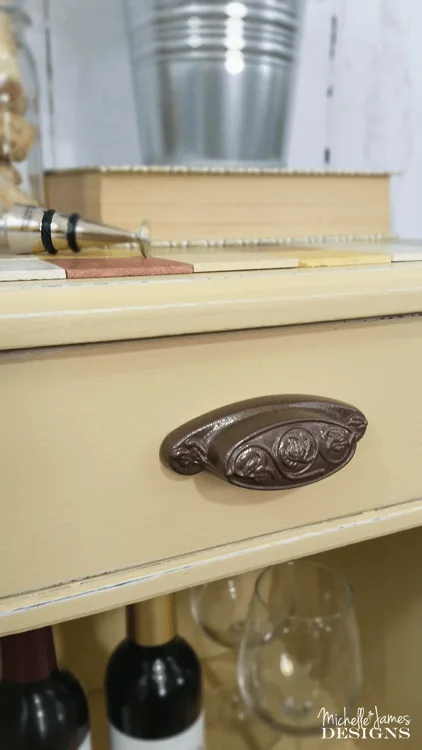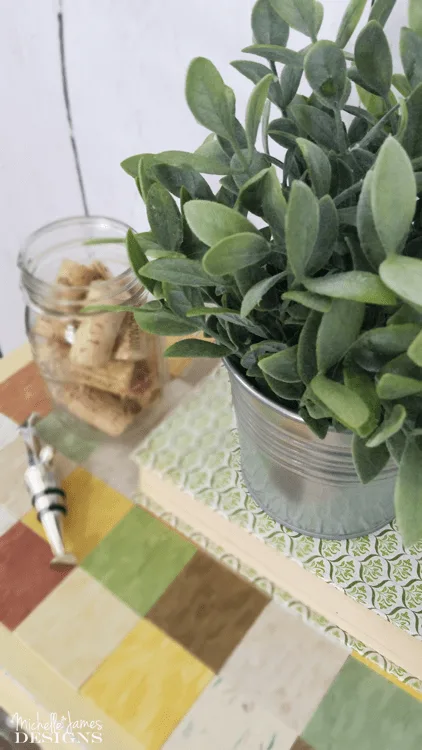 These tiles are Vinyl Composite Tiles, aka VCT. It is a very durable flooring that they use in schools and other commercial properties. I think it would be great not to have to use a coaster all of the time. Am I right? We trimmed them a little to be all the same size then used the hot glue gun to adhere them to the table top.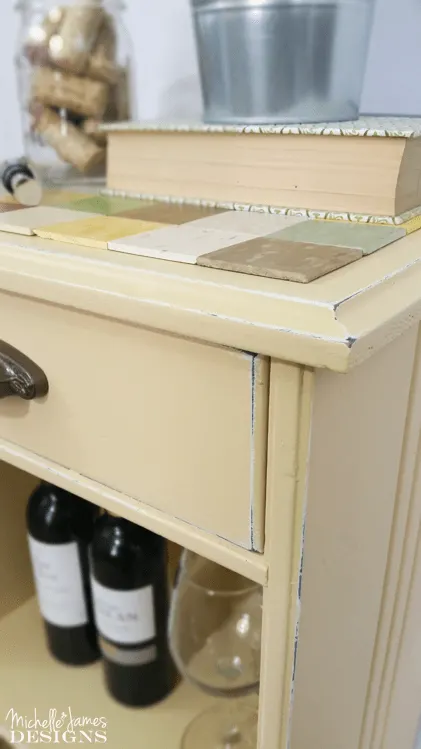 After a little distressing and sanding it was all done. What do you think?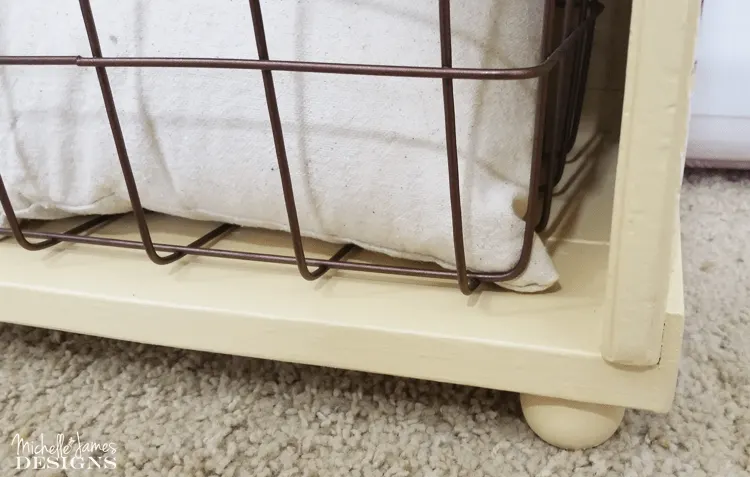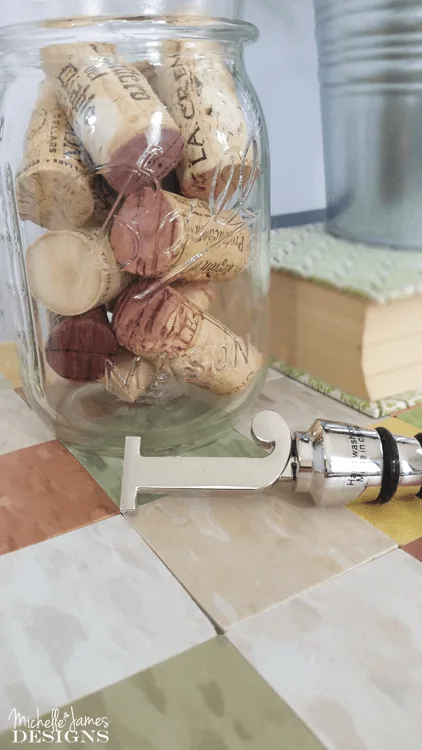 I found this wire basket at Dollar General for $6 and if fit perfectly on the new shelf.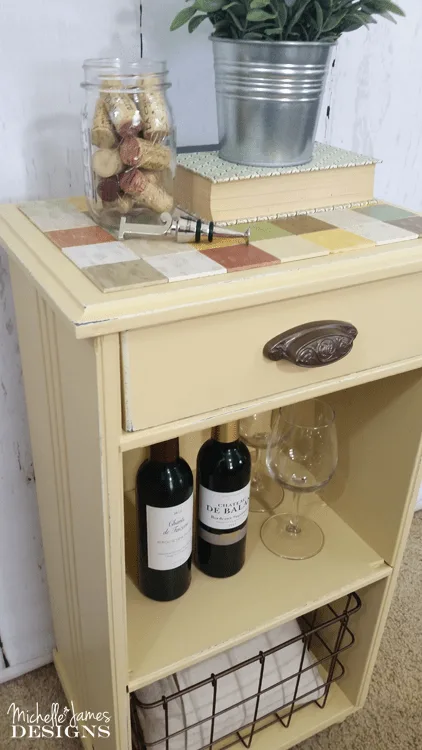 If you like it be sure to pin it!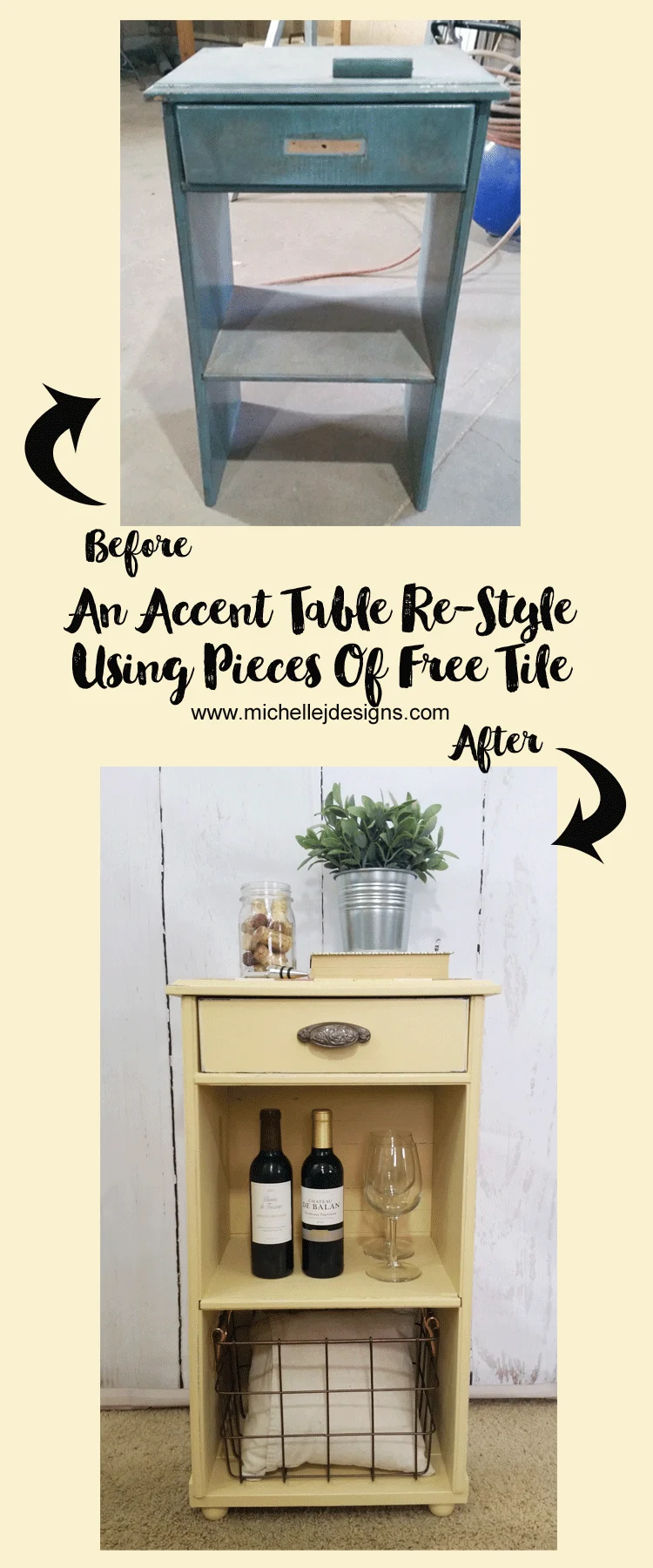 I hope you enjoyed this month's Furniture Refresh Project. Be sure to check out all of the other projects below!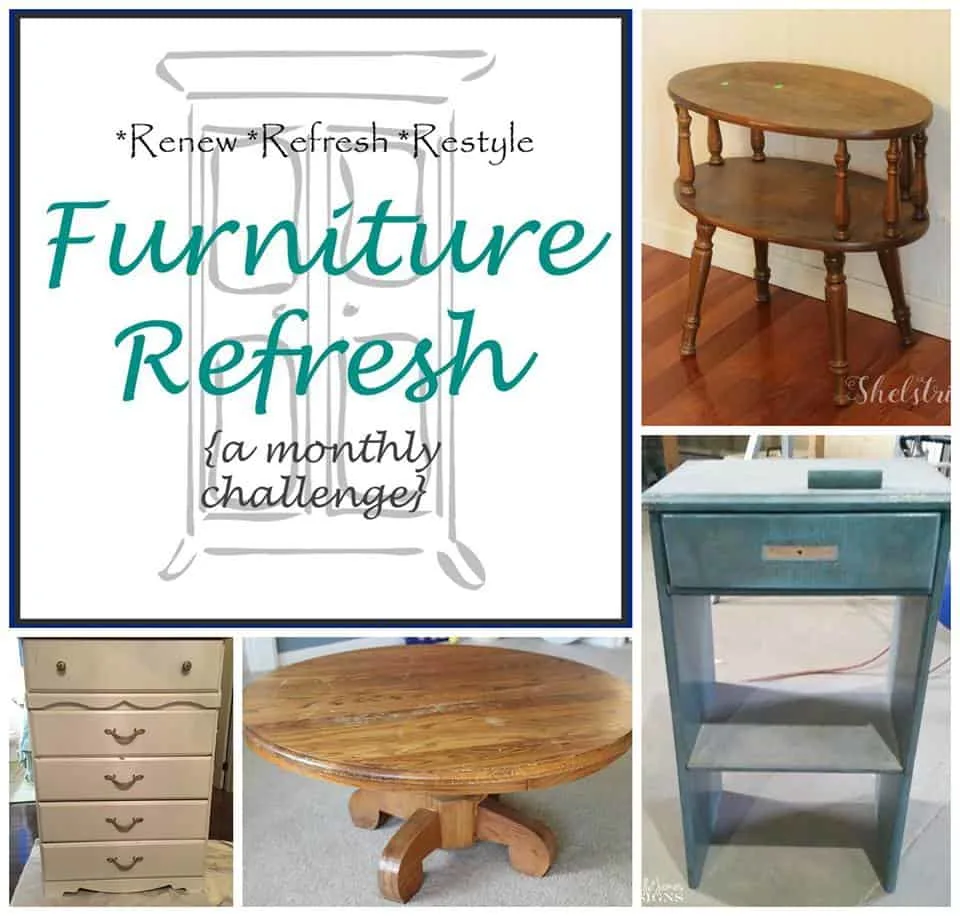 Thanks so much for stopping by!
Michelle