Every so often a group of us head up the Peggy's family cabin for relaxation and crafting.  We get all sort of snacks and yummy meals and meet there on Friday and usually stay through most of Sunday.  This past weekend was THE weekend…our cabin retreat weekend!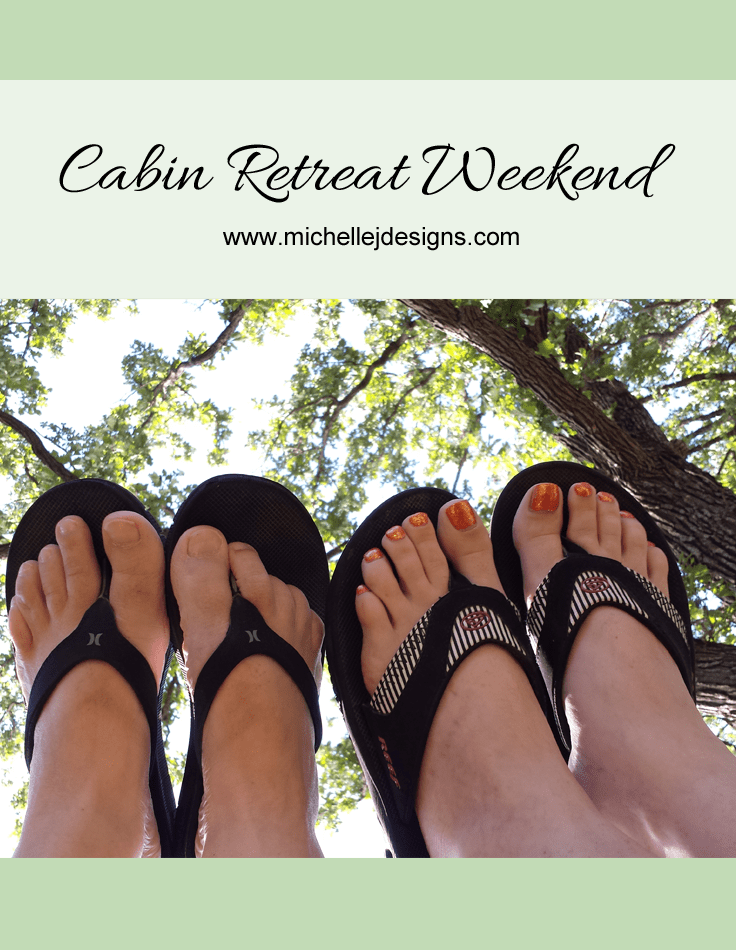 Cabin Retreat Weekend
At least once per year Peggy and I plan a weekend retreat.  This time it was the two of us and her sister-in-law Lori who attended.  As I mentioned before we plan and purchase the food for meals and snacks and take it up to their cabin with us.
This time, grilled bacon was a staple.  We used it for breakfast, on our salads at lunch and on our burgers in the evening.  OMG!  Yum.
There is a place in the basement (a walk out basement with a complete view of the lake) where we set up tables and "work on crafting".
This time I brought a painting project for the August Fab Furniture Flippin Contest, my newest Moxxie collections so I could make some samples for them and the kits for my July Class that is going to be held on August 8th.
I packed it all in my car and headed to the cabin (about a 15 min drive) around 6:15 on Friday after work.
We took walks both Friday and Saturday and I did a lot more relaxing then I did working.  Not sure how that happened.  It was probably the view.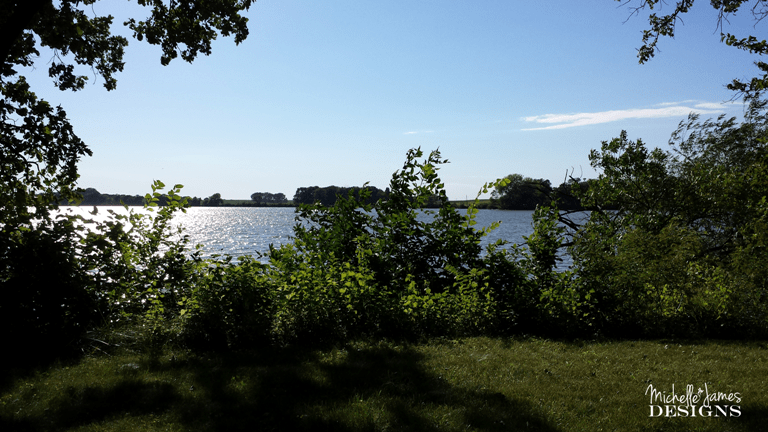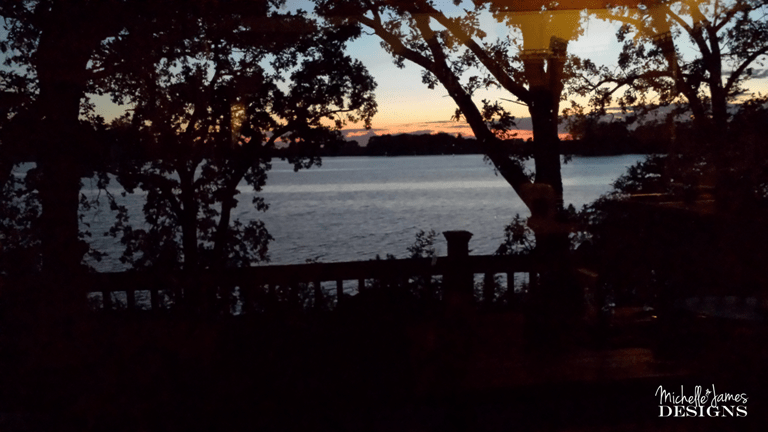 Horrible, right?
These are some of the other distractions.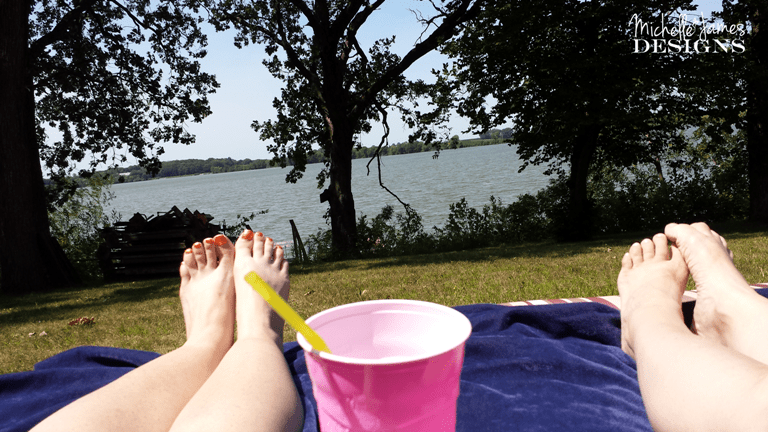 Enjoying the sun with a beverage
S'Mores – after Lori got our fire going!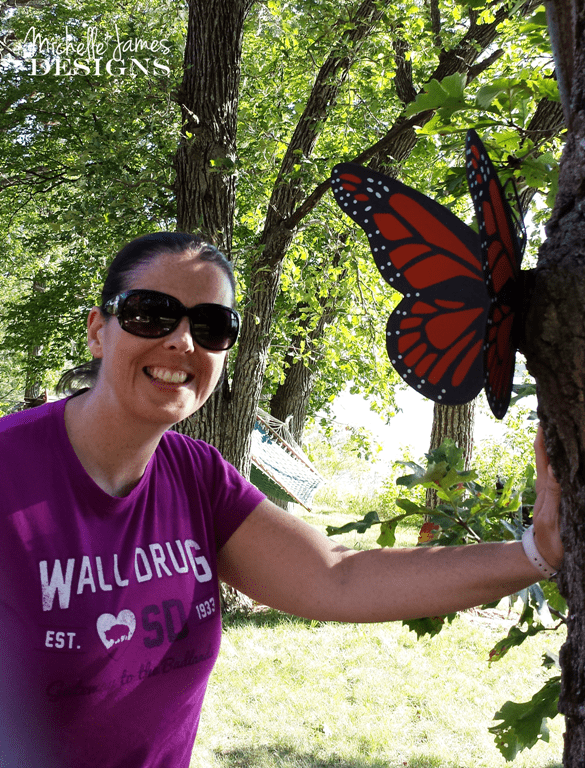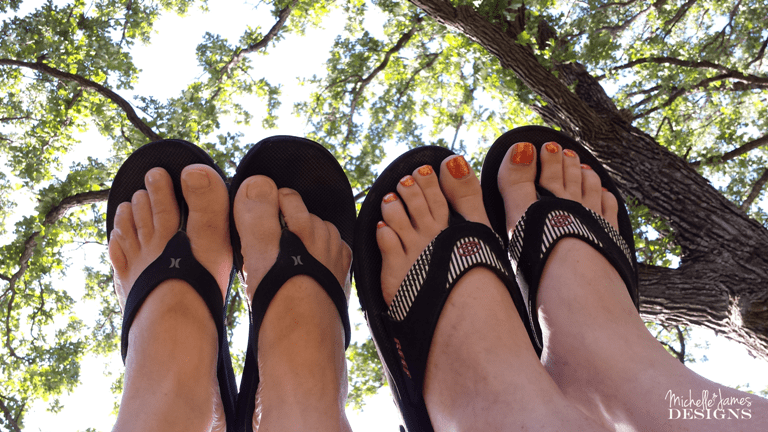 And taking silly photos!  This one tested my abs.  LOL
Heading up the the cabin at least once per year makes me remember to take some time out…or off and enjoy the outdoors, the view or just coffee on the deck.
I appreciate being invited and, even though it is just a weekend, We feel like we are on vacation.
This weekend.. taught me to SLOW DOWN!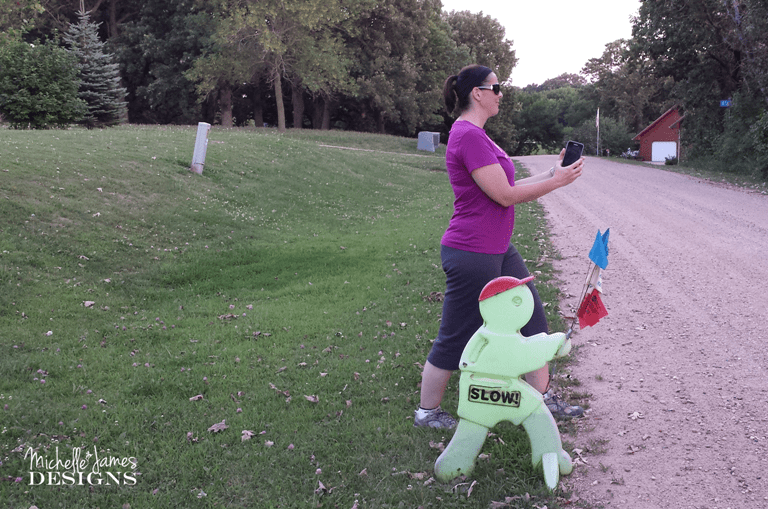 Thank you Peggy and the Schad Family for such a great place to relax and maybe get some crafting done!
Where do you go to relax and unwind?  We all need it every once in a while!
I am sharing this post at:
Work It Wednesday