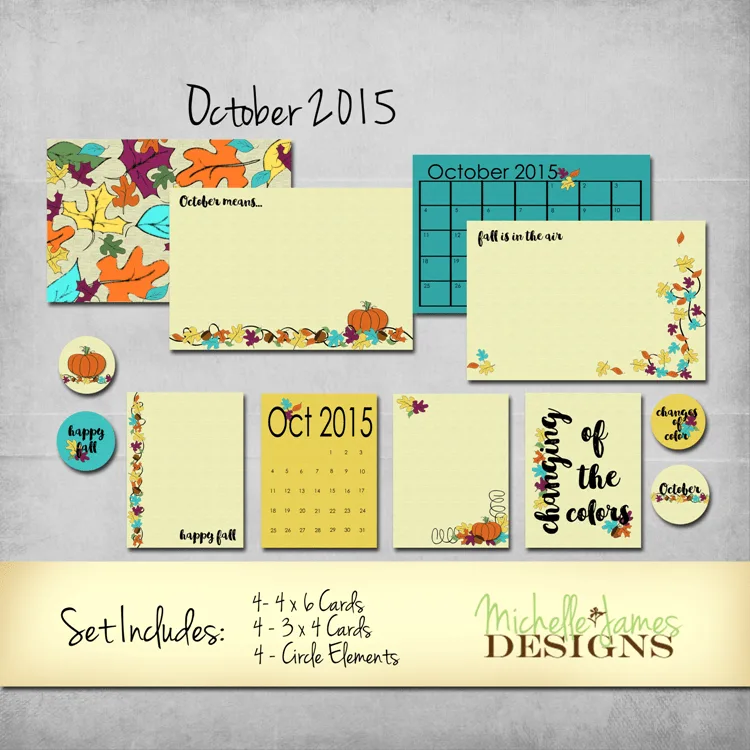 October 2015 Kit
This kit includes four 3×4 cards, four 4×6 cards, four circle elements and the two print pages.
I love the color palette and had so much fun creating the leaves, pumpkins and swirlys. I even added a "textured" canvas background so they look fantastic.
Use this kit for your scrapbooking, card making and other paper crafting. These are so versatile and fun.
Print pages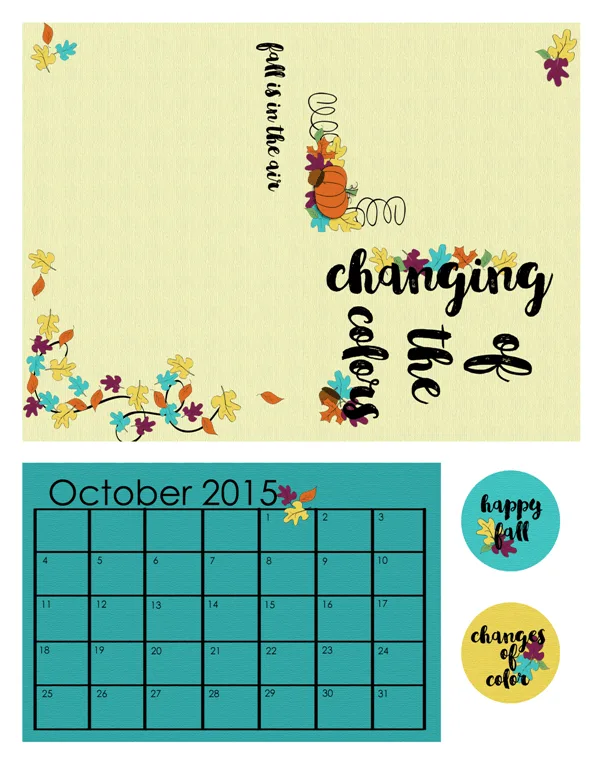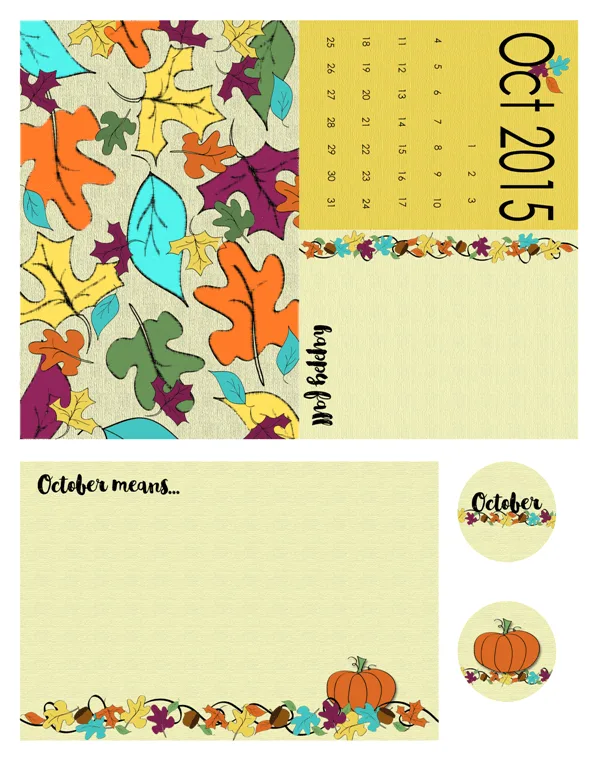 You can download by clicking the "add to cart" button below.