Hi friends! I am excited about yet another class to offer. This project celebrates spring and getting outdoors when the weather finally warms up. I hope you like the sisal covered pot outdoor lighting class!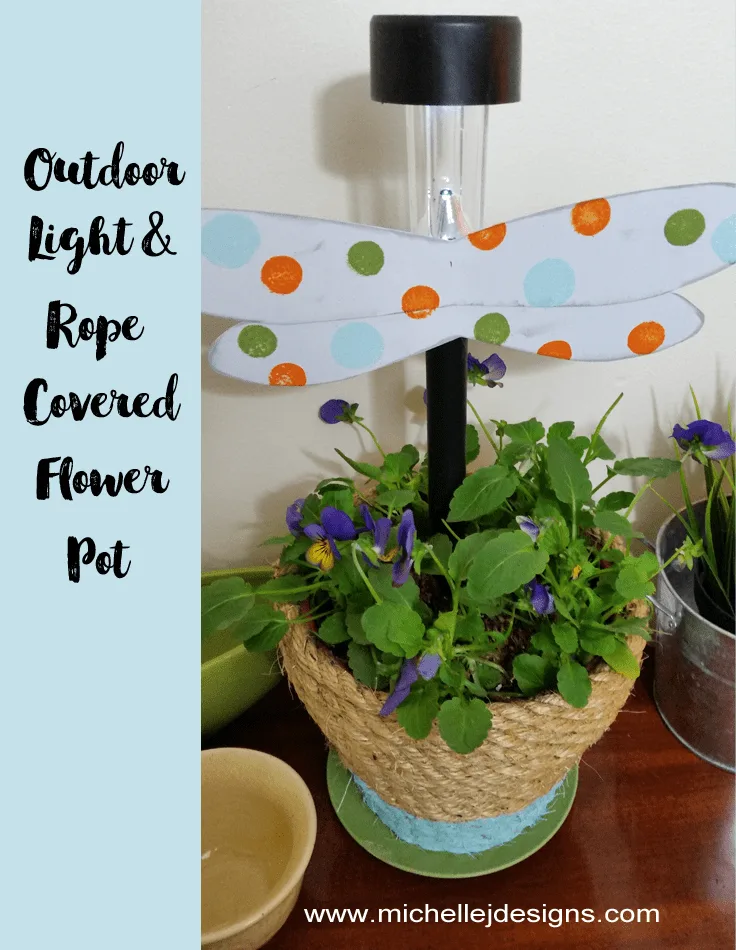 Sisal Covered Pot Outdoor Lighting
This is a super fun project. You will be creating a unique, original pot by wrapping the sisal rope around it and giving it a little color and transforming the solar light into a dragonfly. It is perfect for your outdoor table.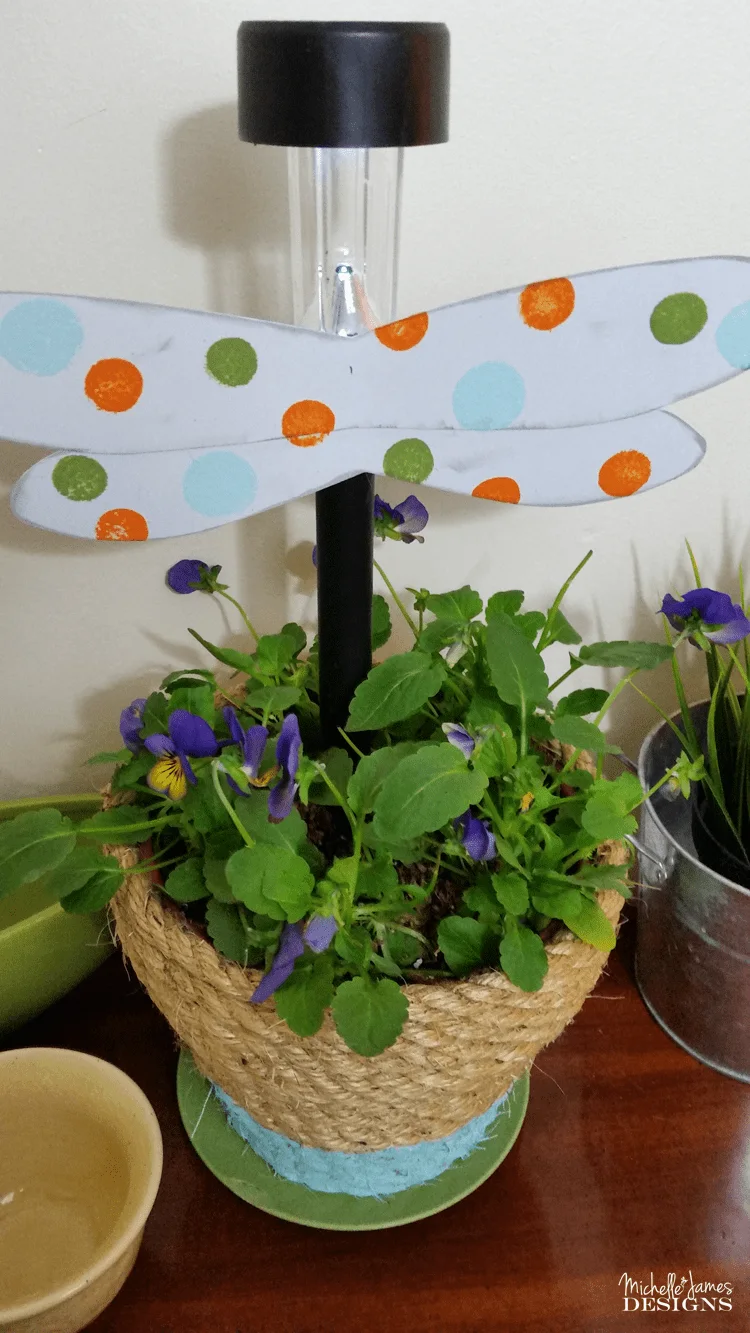 The class will be held on Tuesday May 3, 2016 at 6:30 pm. It will be held in our usual location at the Emmetsburg Episcopal Church.
You must sign up and pay by April 20, 2016!
If you would like to register online just click the "add to cart" button below.
If you would like to pay by check please send a check by the deadline made payable to Michelle James. Send or drop off at 802 Palmer Street Emmetsburg, IA 50536
Be sure to let me know you want to attend the Tuesday class!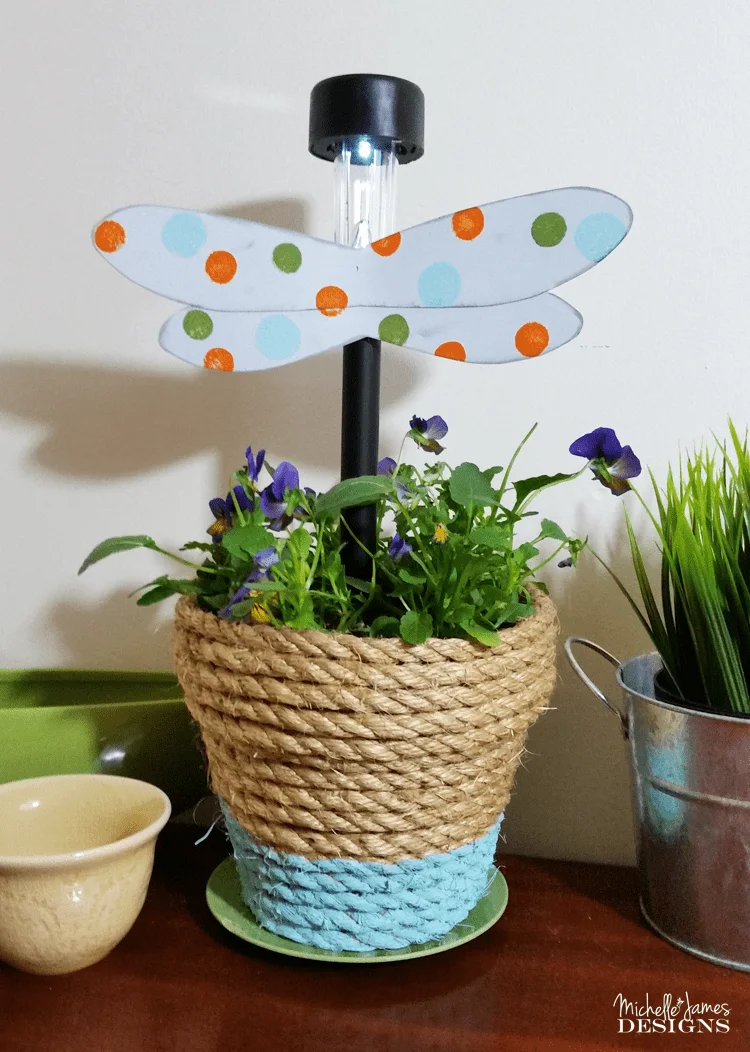 Refund/Exchange Policy
There are no refunds or exchanges after you have signed up and paid for the class. If something comes up and you are unable to attend, your project will be available to pick up in the form of a kit which will include supplies needed and written instructions with a color photo so you can complete the project on your own time. (paint brushes and various other supplies that are shared during class will not be included in the kits)
I am really looking forward to this class and I am looking forward to setting this outside on my patio and soaking up some warm sunshine.
If you like this class or you just want to be included in future offerings, please sign up for my email/newsletter. You can do this by entering your email at the top of this post or in the subscribe box in the side bar.
Also, don't forget to follow Michelle James Designs on all social media including Facebook, Twitter, Pinterest, Instagram. I appreciate the new likes and follows that I get everyday!
Thanks for all of your support over the past few months. The classes have been great!
For all of you who have been asking for kids classes. We have one in the works and it will be announced soon so PLEASE keep checking back or sign up for the email/newsletter so you don't miss it!
Michelle