You all know I have been trying to incorporate the farmhouse look into my home. This post will show you how to make some farmhouse decor that you will love from things you can find at the thrift store.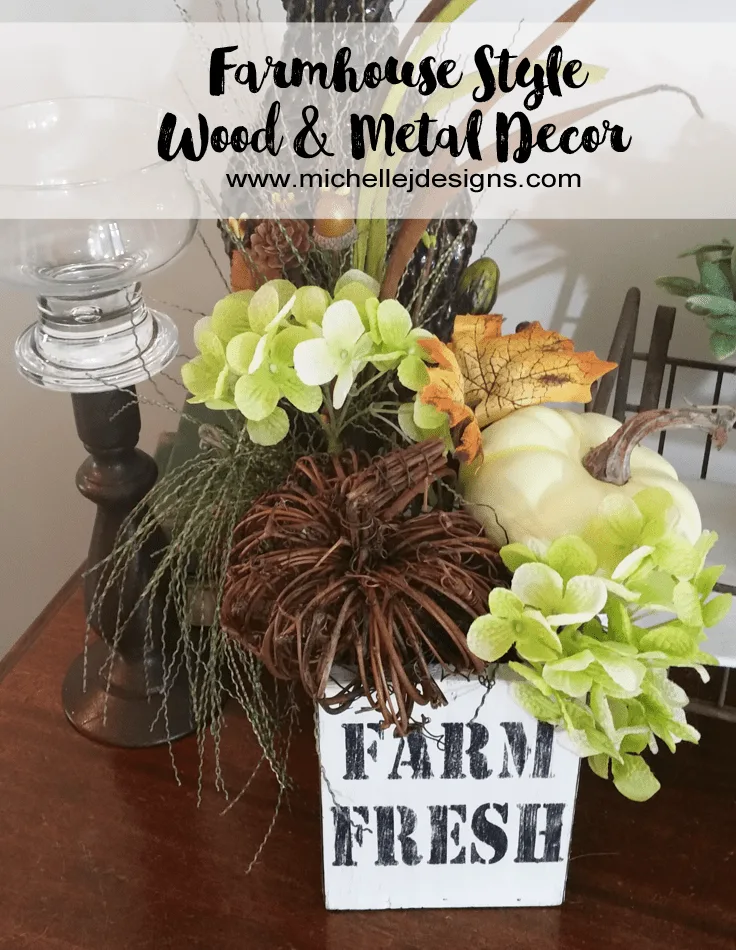 Farmhouse Decor
Peggy and I were browsing the thrift store and she come across an ugly piece of merchandise. I know, a lot of the things at thrift stores are ugly. She said to me, "look past the ugly". and she was totally right!
This is what she had taken off the shelf and was showing me.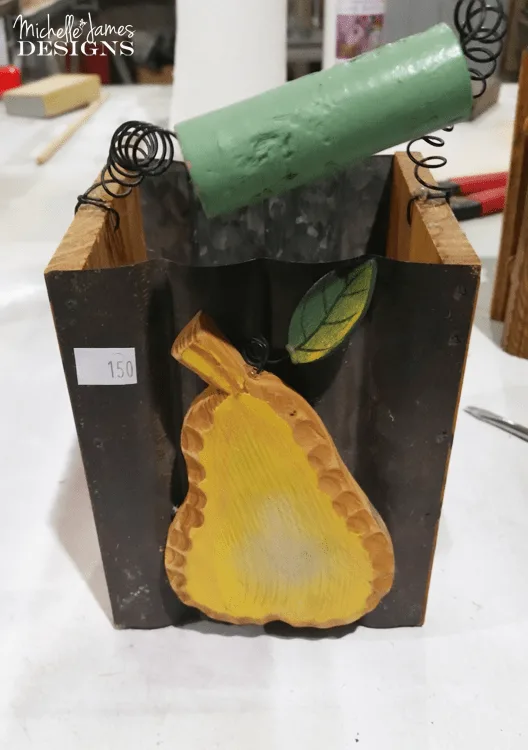 And here is the back.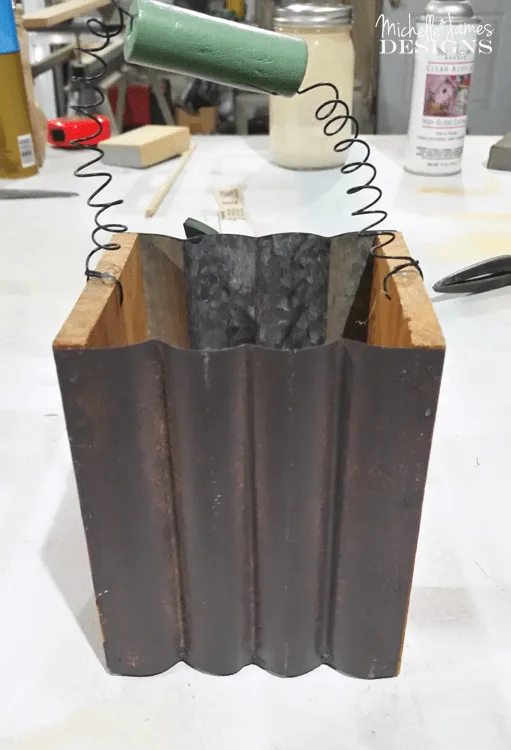 "Look at the metal and the wood" is another statement she made and right then…I took it. And I am so glad I did. So look beyond the color, beyond the things that may be attached to it, beyond what it is "supposed" to be used for or is "supposed" to be. Look beyond the ugly and it can become something you love!
Here is the process I used to make this into farmhouse decor that I LOVE!
I have included some affiliate links for your convenience. You can read my full disclosure here.
First, obviously, I removed the pear on the front and the handle. The pear was held on by two screws and glue so I removed the screws and then had to pry it off with the screwdriver. It left two holes in the metal but I didn't care. I really did not even think they would show because I was turning it have the wood sides be the new front and back.
I painted the wood with white chalk paint then created a stencil with my Silhouette machine and black vinyl. One of the reasons I purchased the Silhouette was because I wanted to be able to use any True Type font to create stencils, wall sayings, etc. That is my absolute favorite thing about it. And I use it quire regularly too. You can see my luggage cart and the warm and cozy blankets for the guest room. Both of these are great examples.
For this project I used the Stencil font (it really is called Stencil) for the letters and cut out the words Farm Fresh to the size I needed.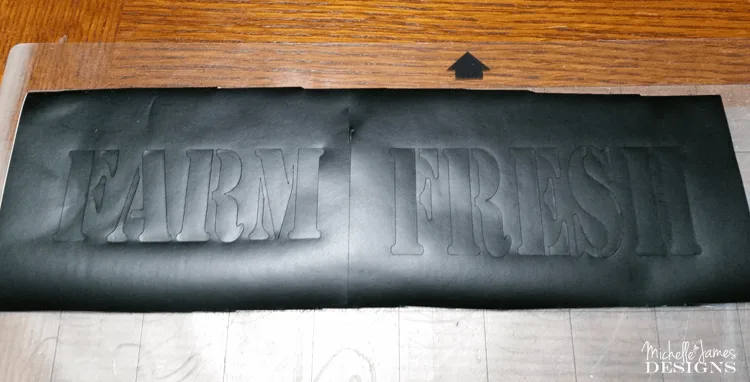 Since it is vinyl it stuck right to the sides so I could paint inside the letters.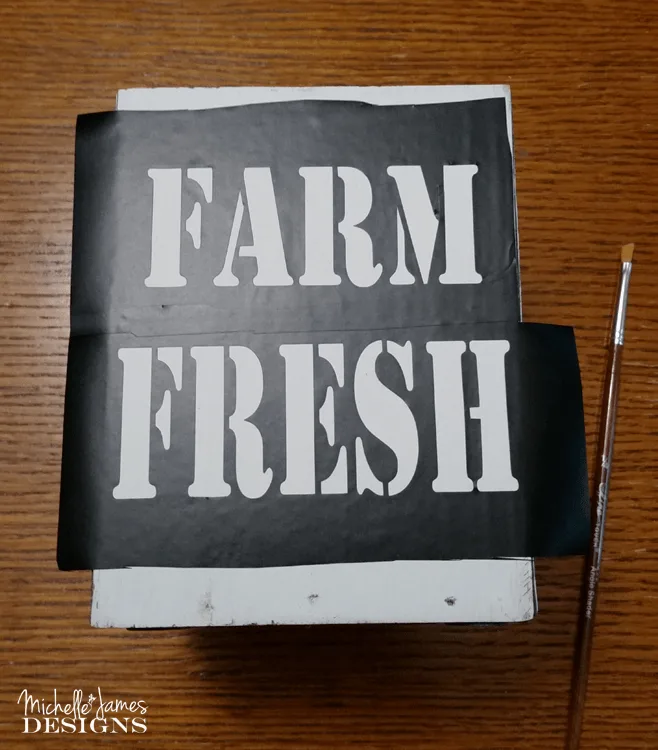 I used American Decor Chalky Finish paint in Carbon (black) for the letters.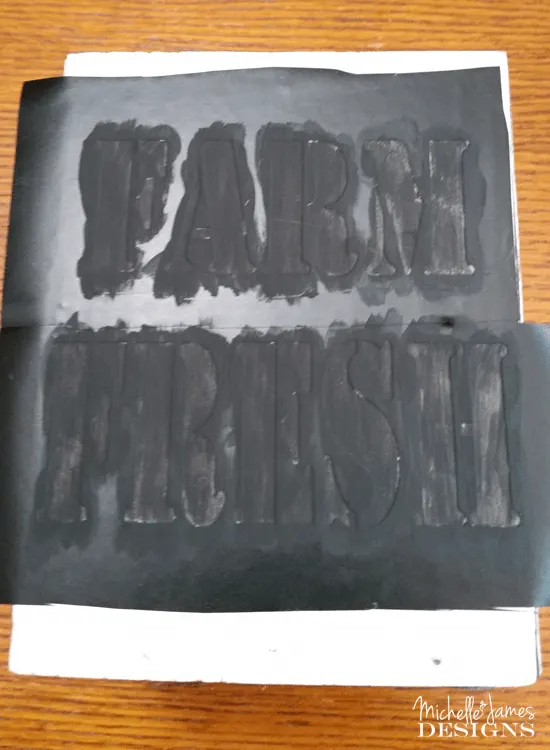 When I peeled off the vinyl it was so fun to see the letters on the side of the box. I gave it a good sanding so it would look weathered then brushed on the creme wax. When the wax was completely dry I buffed it with a soft cloth. It looks amazing in person!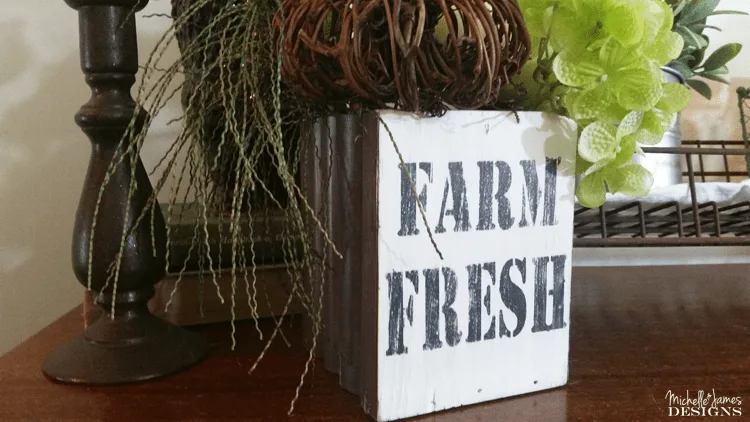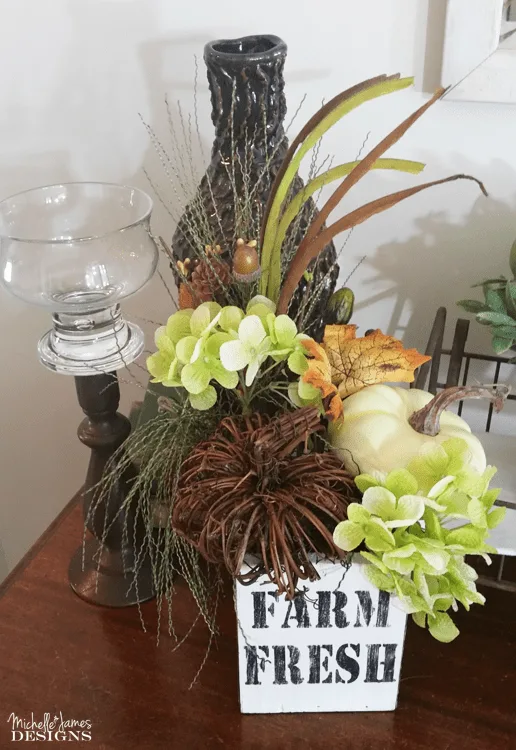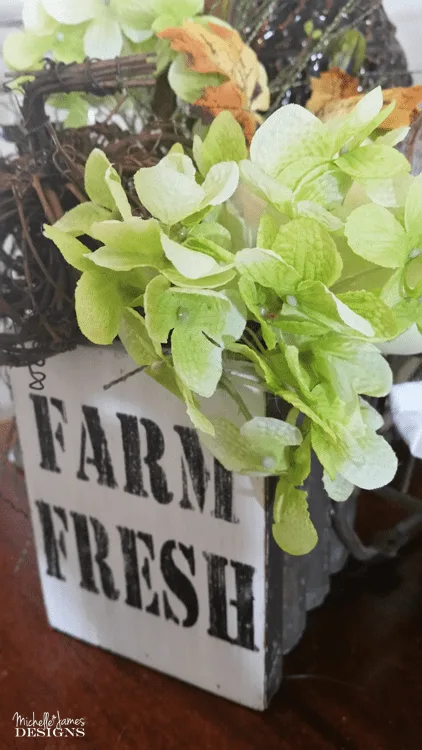 And it doesn't have to be just for floral arrangements. I can see a mason jar in it, Or maybe it could store kitchen utensils on the counter or it could even hold remote controls or cell phones if you like to have somewhere to keep them safe.
What do you think?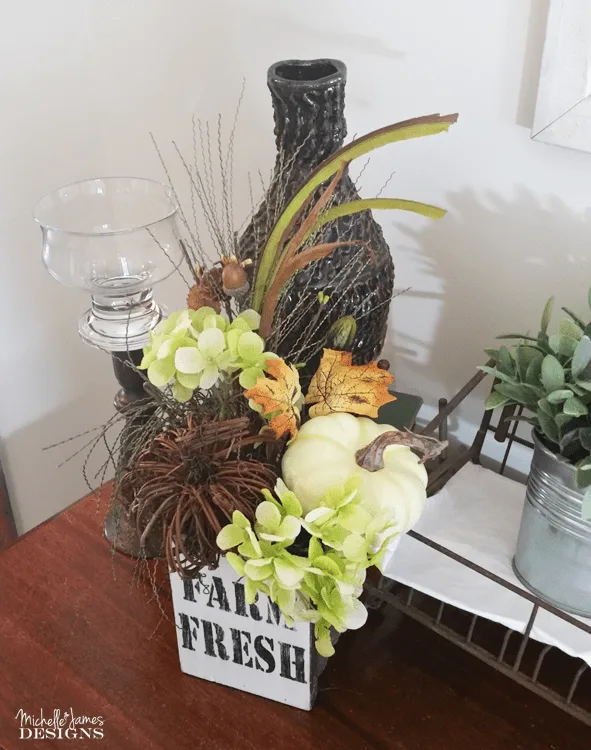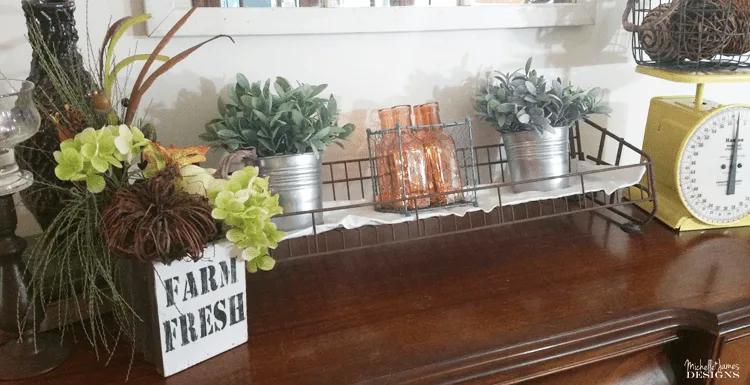 If you like it, please pin it! It is fun to see my pins on Pinterest. LOL!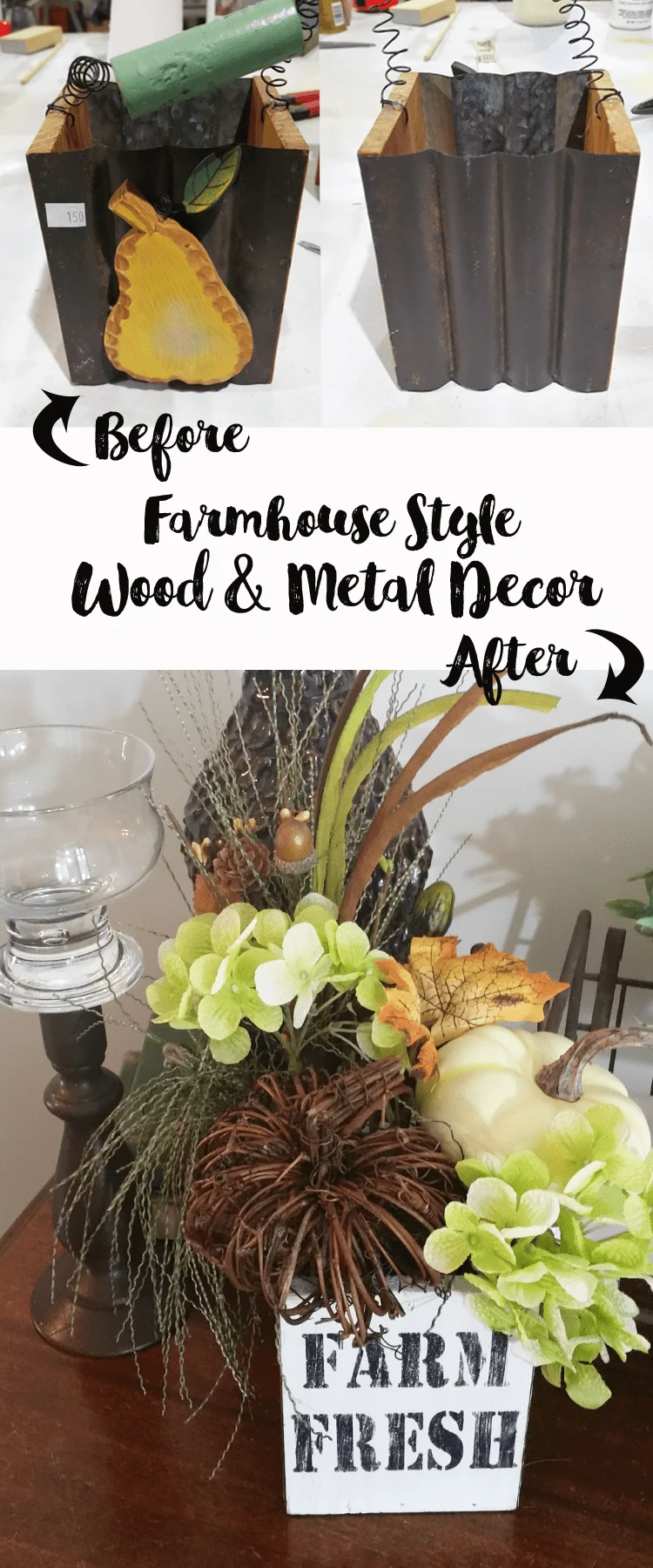 Thanks so much for stopping by today! If you have time, look around for a while!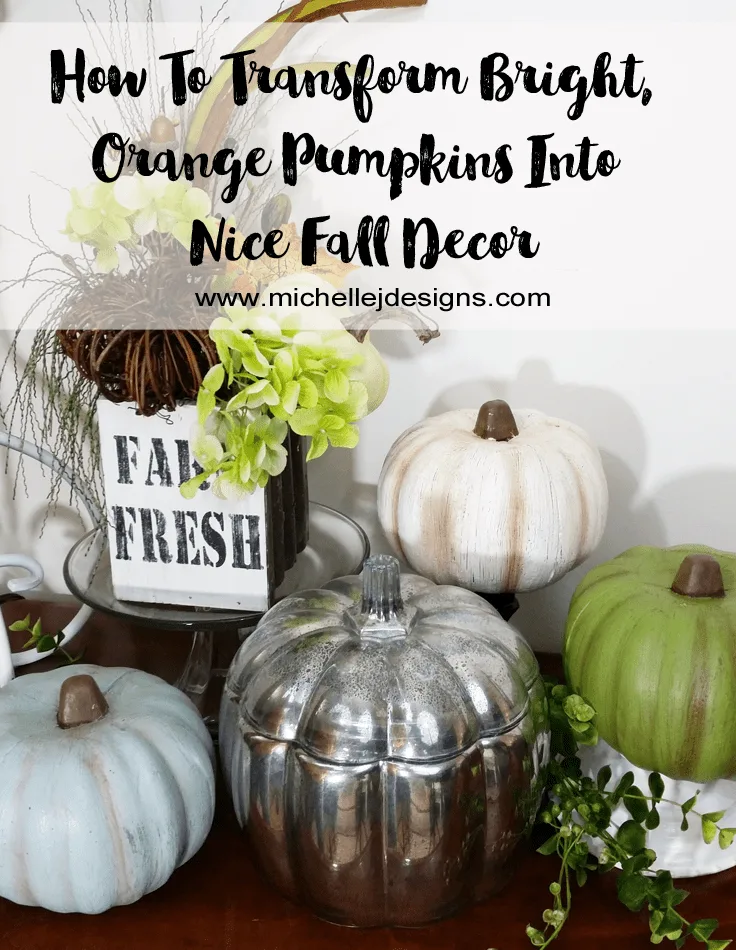 Transform Pumpkins into Pretty Fall Decor