Hi there. I have been so busy designing fun things. If you have been following the blog or Michelle James Designs on Facebook, Pinterest or Instagram then you already know that I design t-shirts for Merch By Amazon. Now I have been designing journals and notebooks and I am having a blast!
This post contains affiliate links for your convenience. You can read my full disclosure here.
Journals and Notebooks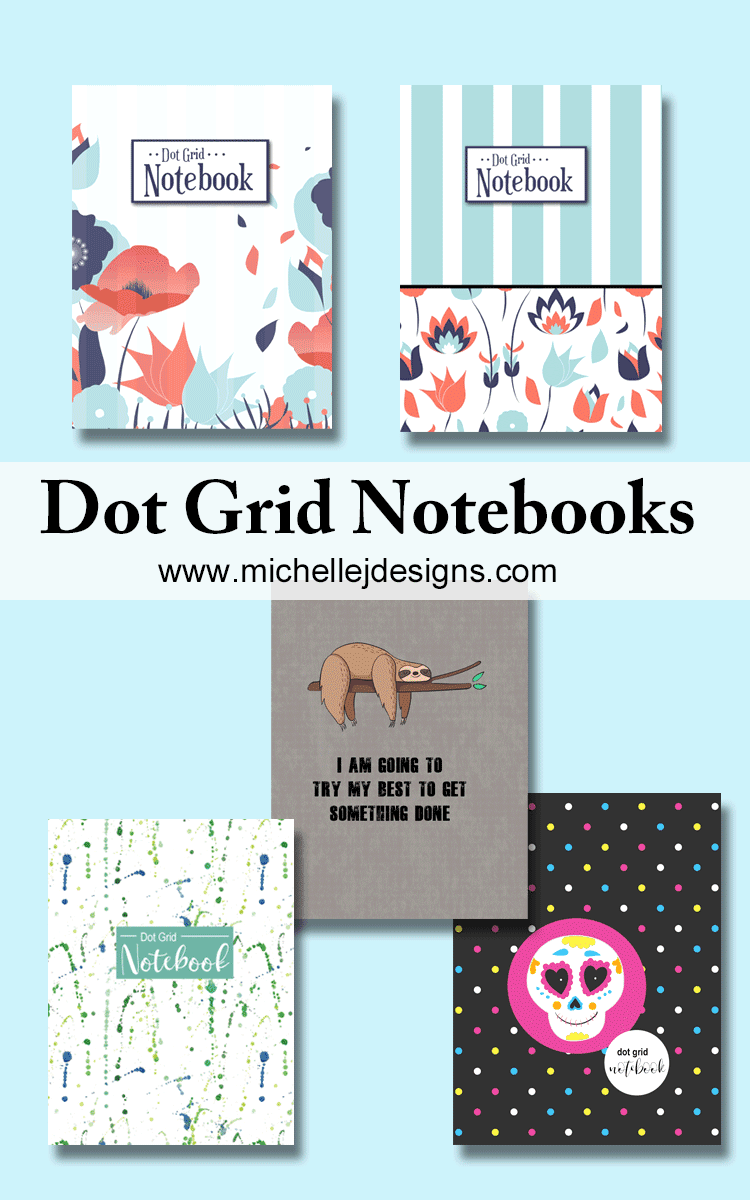 Dot Grid Notebooks
Have you ever heard of Bullet Journals? These notebooks have the dot paper like a Bullet Journal. They include dot grid paper like this. It is a little hard to see. I thought a black backgound would help with this but there are dots instead of lines.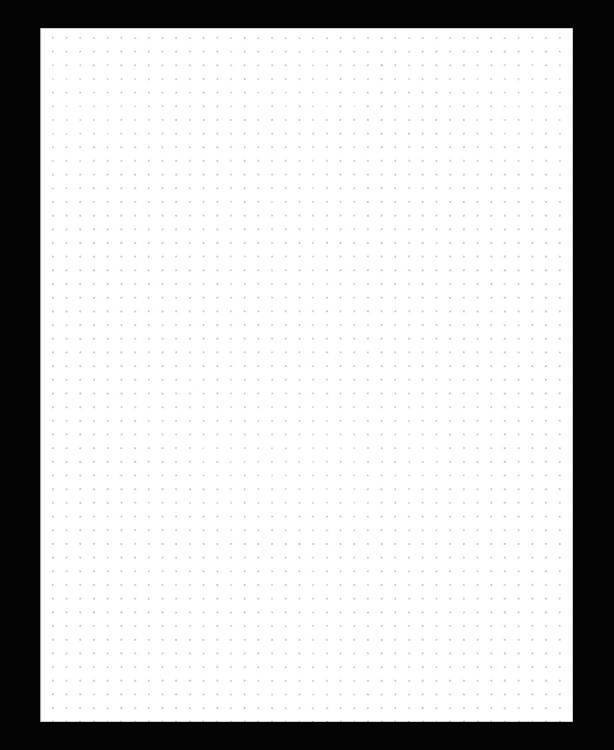 Dot grid journals are perfect as planners and calendars, to-do lists, writing, and much more. You can be as creative as you want or be as simple as you want. They sky is the limit for these guys. I got a book about them on Amazon Kindle. It is called "Dot Journaling – A Practical Guide" If you have Amazon Prime you can get it for free. I really like it because it shows different layout options for each type of category.
You can really get creative with a dot grid journal and plan or write about anything. They can include:
diy project organizers
meal planners and food logs
calendars
to-do lists
home organization planners
habit trackers
garden/landscape planners
study guides
and more!
Since the inside of these books are just the dot grid pages, the covers are whatever you like. I have several different dot grid journals and they are all fun. If you click on the picture it will take you to Amazon for all of the details. Take a look and see what you think.
Composition Books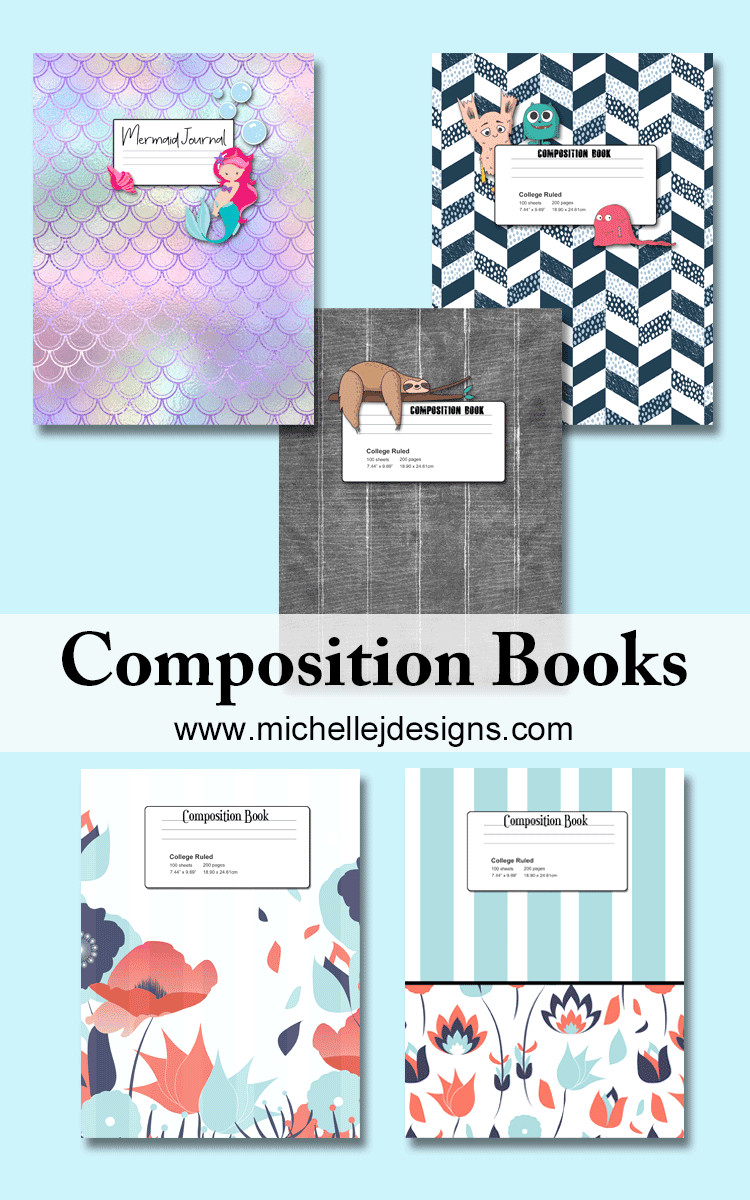 We have all seen the typical composition book with the black cover. They are cheap and useful but quite boring right? These are not your typical composition book covers.
But lets start with what is inside. These books have college ruled lined paper.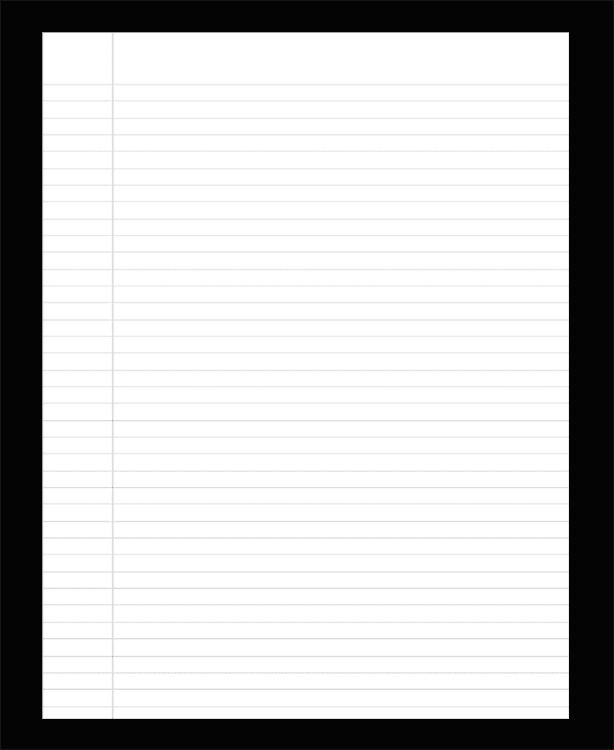 These books are great for so many things. I like to use them for project/blogging ideas as they come to me. Then I used some divider tab stickers to mark my pages. But writing stories and note taking for school are most popular. These are great back to school items.
These are my fun composition books.
But wait…there is more!
Wide Ruled Composition Books
These books are just about the same as the college ruled books. They are composition books with the lines further apart for kids. These are for kids in grades 2 or 3 through 5th or 6th grades.
Story Books for Kids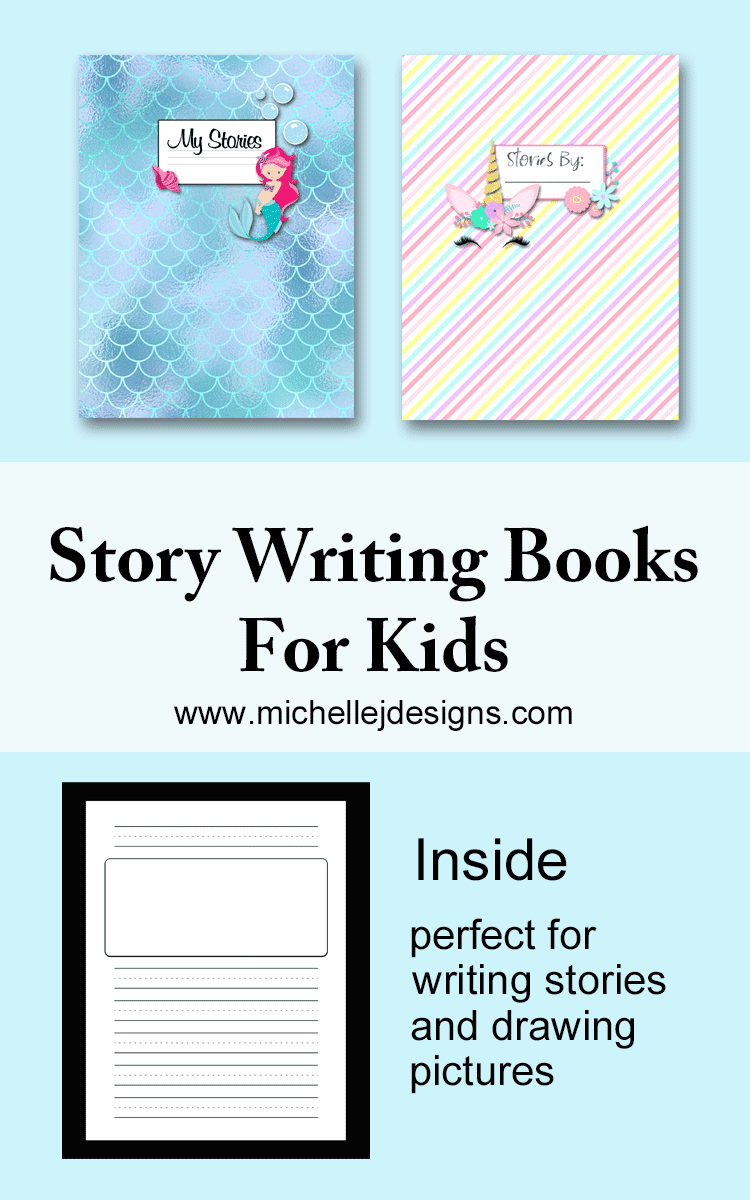 These are great books for kids to encourage story writing. This in turn will help them practice their writing while using their creativity to make up their own stories. It's a win -win for parents and kids. Kids love to be creative. Help them create with a fun story book that is all their own.
Here is a larger picture of the paper inside these books.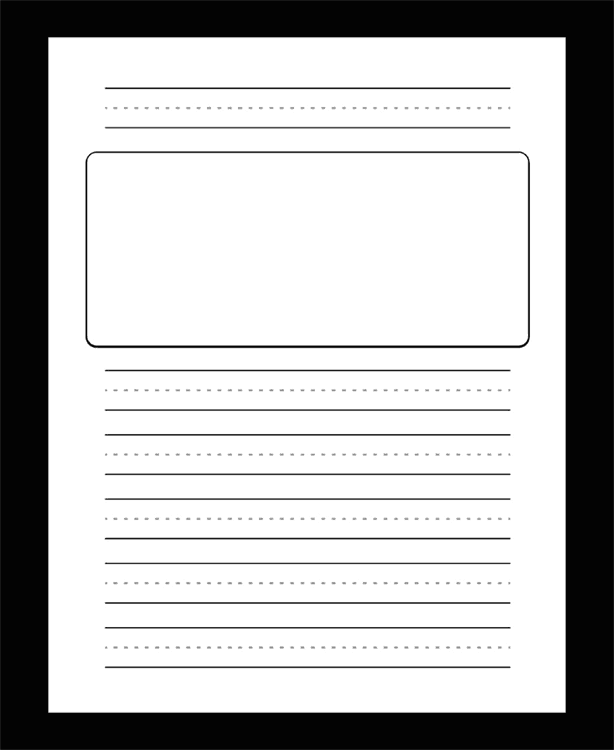 Right now I have two of these books on Amazon. I am making more so please check back often to see more.
Misc Journals and Notebooks
These have been the most fun of all and just like the Story Book Notebooks I cannot wait to make more.
DIY Project and Room Planners
I love these DIY project planning books. There are 2 sizes and 2 colors.
The smaller planner/notebook is perfect for keeping all of your DIY ideas in one place. It is a nice 5″ x 8″ size. Small enough to take along on shopping trips but large enough to draw, sketch, plan and write down all of your ideas. This book includes 50 sheets/100 pages of white 1/2 graph-1/2 wide ruled paper on the left side and sketch paper on the right side of each layout. You can keep lists and drawings of each project and design…room by room.
The larger planner/notebook is 8.5″ x 11″ for drawing larger projects or planning an entire room layout. It includes 150 pages of graph paper for sketching and/or making notes.
Both sizes are perfect for adding small pockets to keep receipts, paint chips and more!
Sheet Music Notebook
This is for the composers and song writers. It is great at any time but perfect for back to school if your are a music student. Currently I just have the one uploaded but check back often for more. I cannot wait to get some done.
This is the blank sheet music paper you will find in the music book. It is 12 plain staffs/staves and these books are generally 8.5 x 11 in size so there is a full sheet of paper.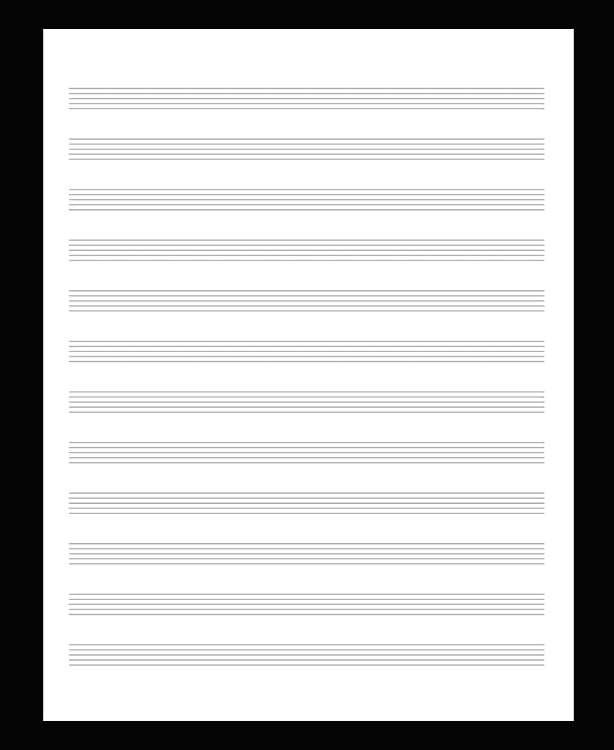 Isometric Grid Notebooks
Have you seen or heard of Isometric paper? It is perfect for designing quilt patterns or if you love 3D printing and designs you can sketch 3D designs easily with this paper.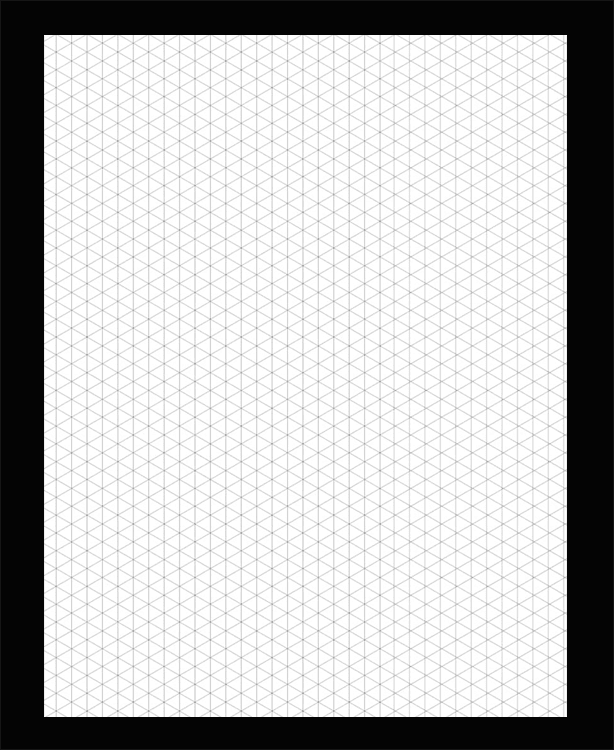 This cover was designed for my quilting readers but it can be for anyone. To be honest I am not a quilt designer so if someone who designs patterns uses this paper I would love to see it. I may have to get some just to try my hand at it. I could get into drawing quilt patterns but to sew the quilt would be the problem. LOL!
So here is my one Isometric Grid Notebook! I think it is super cute.
Sunday Notes Journal
This notebook is unique and very interesting. This is for the people who love to remember the sermon from church and who actually learn from it.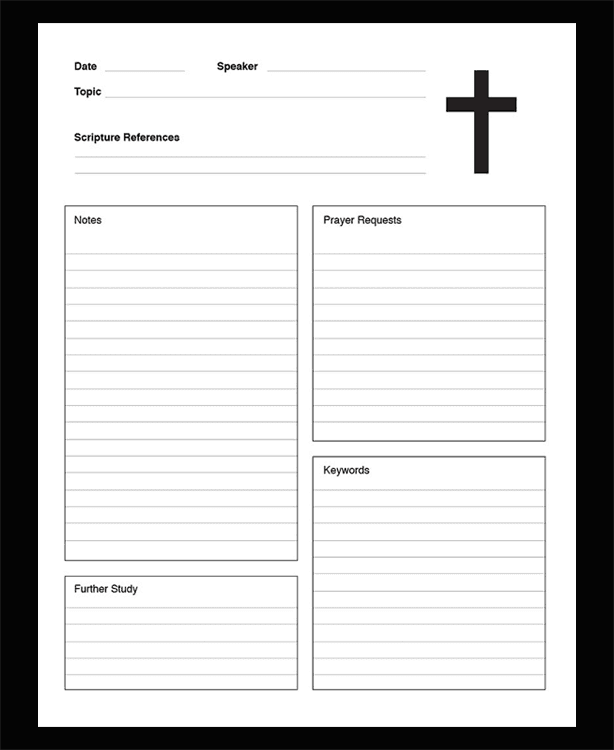 There are prompts for the scripture reference, keywords, further study and more. In this book I have placed a sermon prompt page on the left side and a place to write notes and thoughts on the left side.
And last but not least…
Camping Notebooks/Journals
It is always fun to keep track of the campgrounds and journal all of the fun camping adventures. This is a non-prompted journal just to write down your thoughts and notes. I will be adding more camping books so keep checking back!
Thanks for staying with me and reading about my new Amazon adventure. I am excited to be designing. It is one of my favorite things!
Don't forget to check out my latest tshirt designs too!
And you can shop my favorite Amazon products, including these journals and notebooks in my Amazon Store! Just click the fun picture below.
Thanks for stopping by!
Michelle