We used to all have our favorite local scrapbook store. Some of us may still be lucky enough to have one around. If your town is small then it may have been in the next town over but it was or is a locally, owned small business. Heck…I used to be the local scrapbook store. So I know how hard it is to survive. Especially in a small town.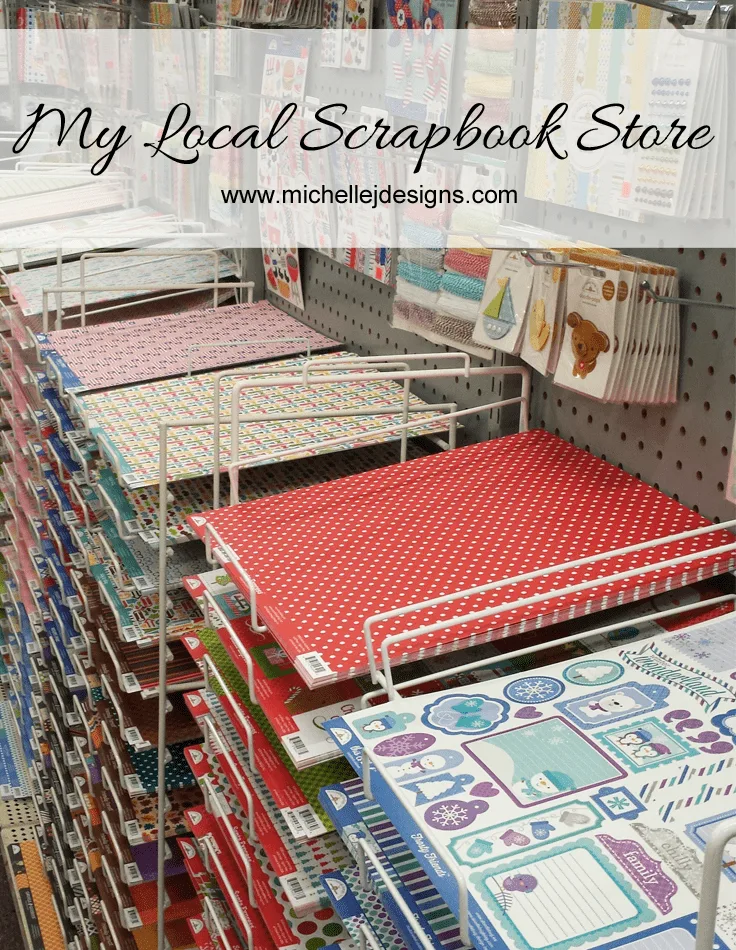 My Local Scrapbook Store
I live in Emmetsburg, Iowa and this is where my store used to be. I did not survive but The Outlet Store in Estherville, Iowa, a short 1/2 hour drive is still going strong! When I was in business I never got into Debbie and John Rudd's store in Estherville but had heard a lot about it and had met John. They used to own an Outlet Store in Emmetsburg as well. They started carrying some rubber stamps and scrapbooking supplies and I started looking at them as my competition. As I look back on that now…we really should have worked together to bring more scrappers to our area. But, you know, hindsight is 20/20, right?
As soon as they closed their doors in Emmetsburg I felt it. Customers who used to come to Emmetsburg because there were a couple of scrapbooking stores started coming to town less and less. I am sure that the Hobby Lobby about and hour and a half away was more convenient since they were probably there shopping for clothes and the like.
I have been closed for just over five years and have gotten to know Debbie and John much better. At first I still had a ton of supplies and didn't really need anything. In fact, I wasn't really doing much stamping or scrapbooking. I was working full time and my job had taken over. The rest of the time was spent with my family.
Once I became part of the Moxxie Design Team I started doing some pages and cards again. This was about two years after closing. I still didn't need a ton of supplies because usually when you are part of a design team you get product to work with from the manufacturer. But, slowly I became in need of supplies and started attending crops and shopping at The Outlet Store. Peggy and I would round up a group of friends (and my previous customers) and make an evening of it. And we had a blast.
Recently Peggy and I, other wise known as Micheggy, held our latest crop at The Outlet Store and before that, Debbie came to our crop as a vendor. I have even started teaching a card class at The Outlet once per month.
A couple of weeks ago, Debbie needed help (her employee broke her arm..poor thing) and she ended up asking me to help on a Saturday morning. I was thrilled for a couple of reasons. The first is I need the money. I am not going to lie. I am still saving for that wedding. And the second is because I felt she trusted me and considered me a friend that she could ask in a pinch.
So, while I was there, and with Debbie's permission, I took some photos so I could blog about my fun morning.
I am not sure how many of you know about The Outlet Store or the types of supplies they carry so I am going to show you!
The store is about 2/3 scrapping supplies and about 1/3 party supplies. I am showing you the scrappy side of things since we all know what paper plates and napkins are. I will say though….she had every color of napkin and paper plate there is from solids, to themed collections and even nut cups, the fun straws, food coloring and some baking supplies such as cupcake liners and more.
She also carries a lot of the garden flags in different designs and sizes, pre-made cards, gift wrap and gift bags and boxes and lots of candy for the parties.
Okay, so now onto the most fun stuff! I have to start with the Project Life section.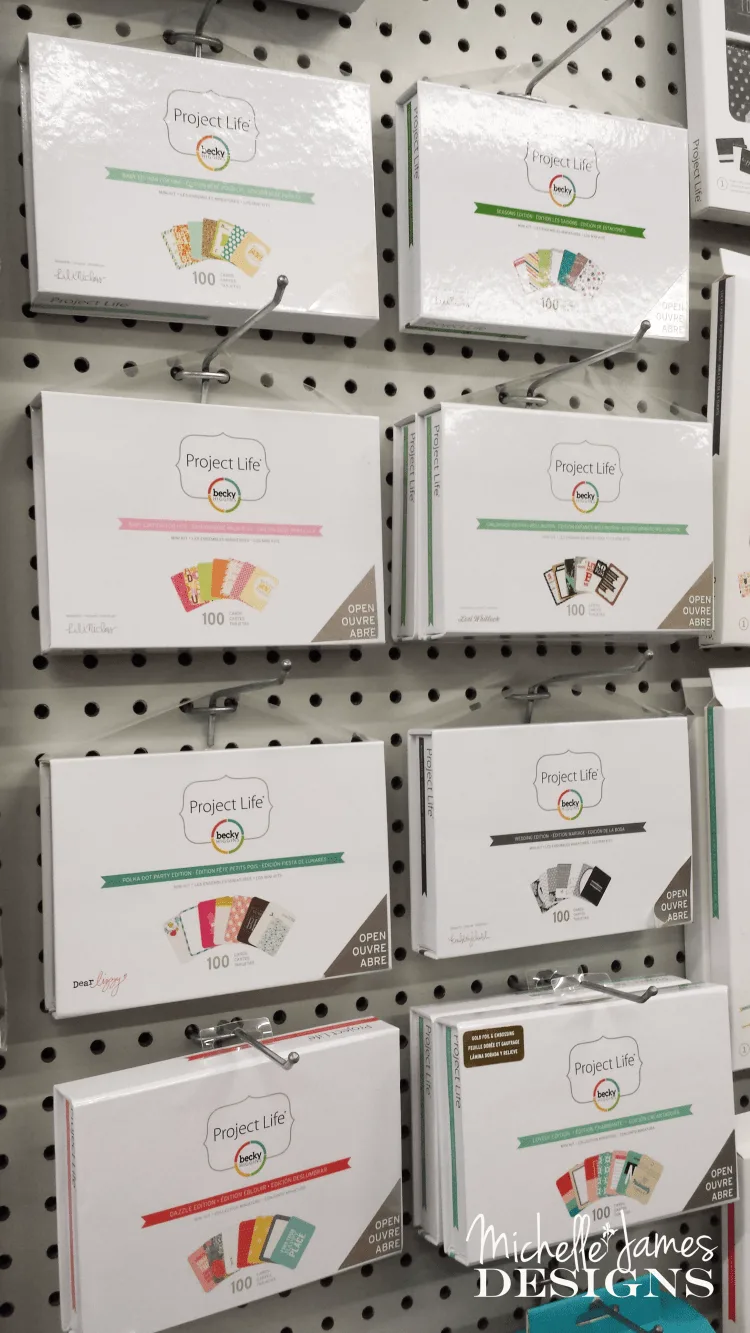 Over the past year she has gotten in and increased her Project Life supplies. If you are a PL'er then you should definitely get in there and check it out.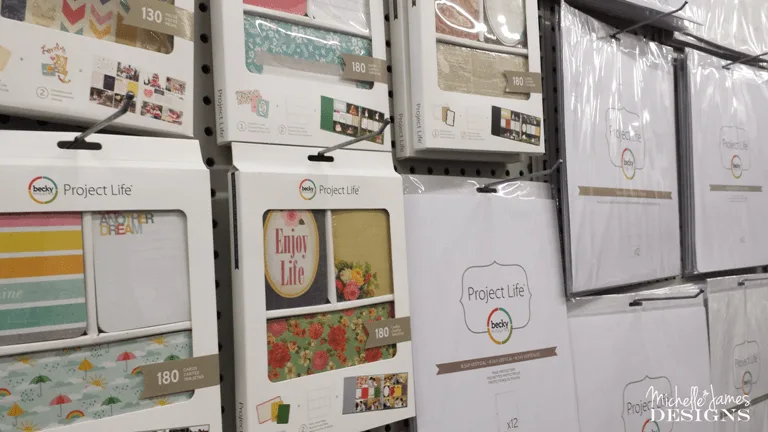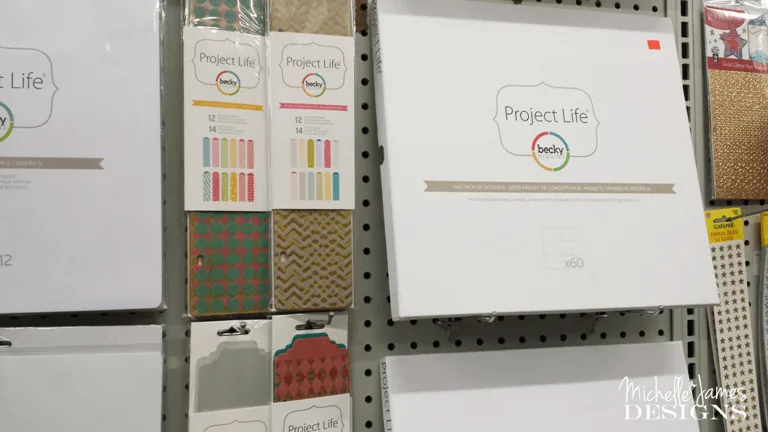 I love the holiday designs.
There is a ton of sports paper and she carries papers that are customized to the local area schools.
Including Emmetsburg!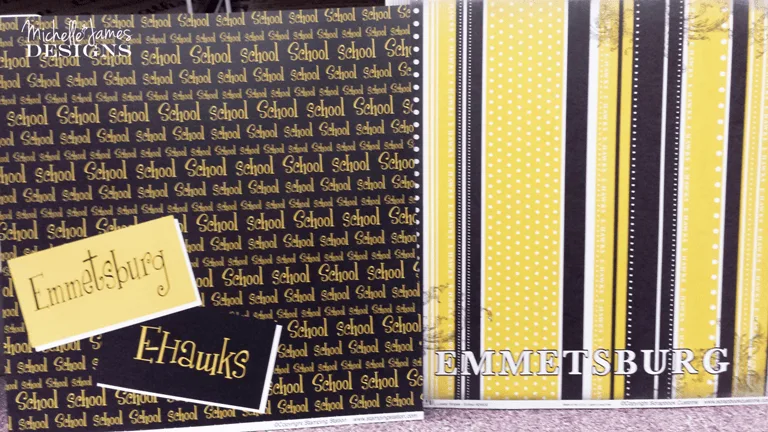 Along with the sports there are holiday themed papers, events such as birthday, graduation, prom and much much more. Then we have the card stock section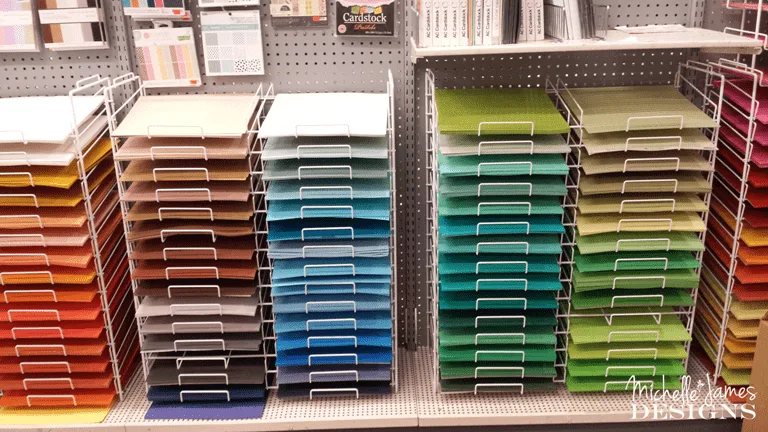 I think she has tons of colors.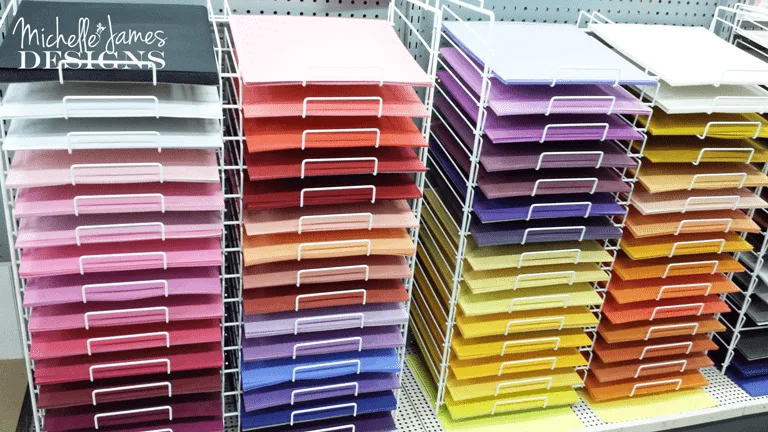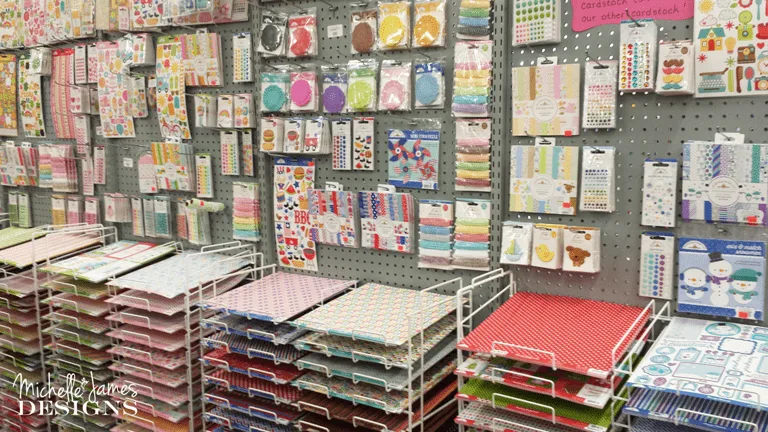 The Doodle Bug Wall
These next pics are all the 'things" and embellishments that we need to finish our pages, cards and other paper crafts.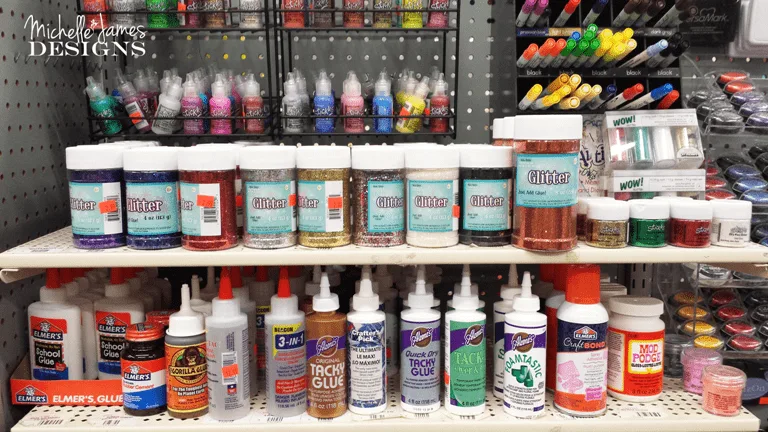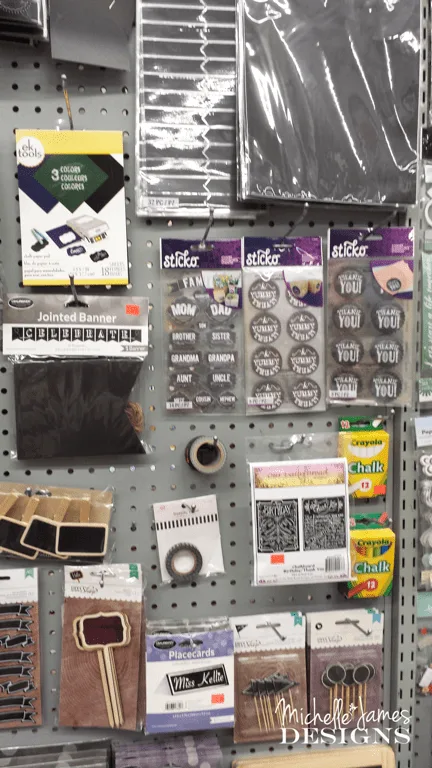 Chalkboard stuff!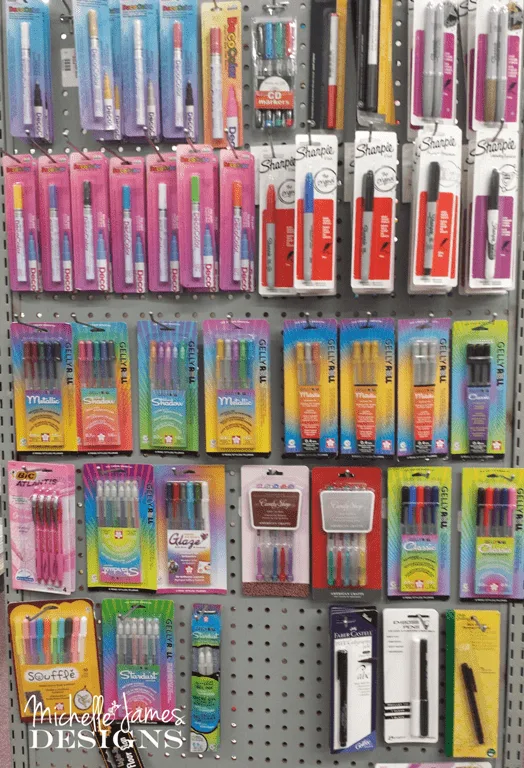 Gel Pens and Sharpies!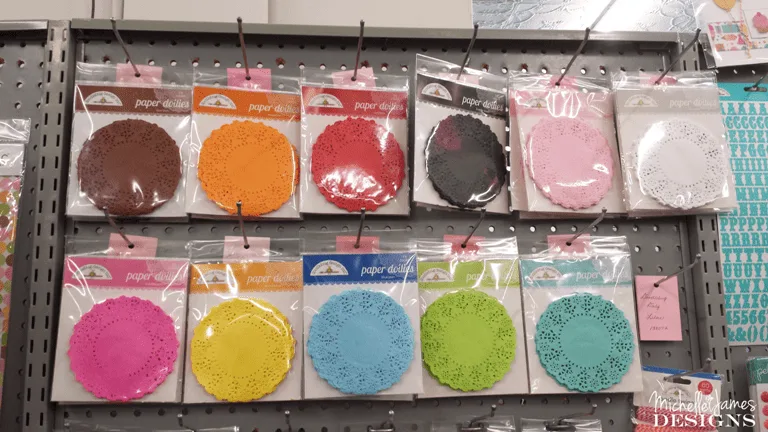 Doilies!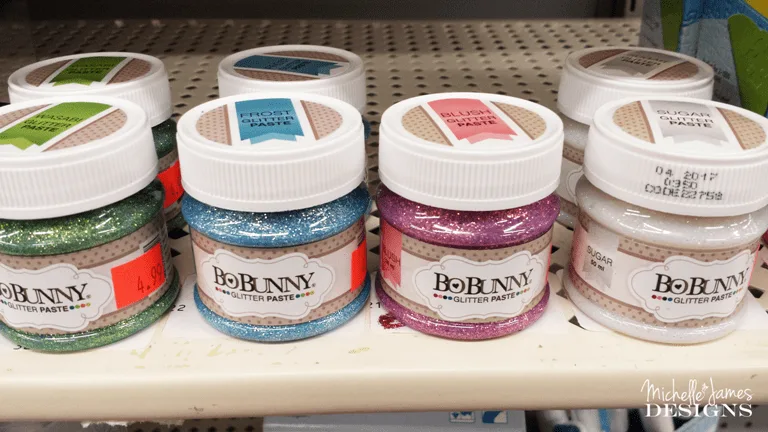 Glitter paste – so pretty!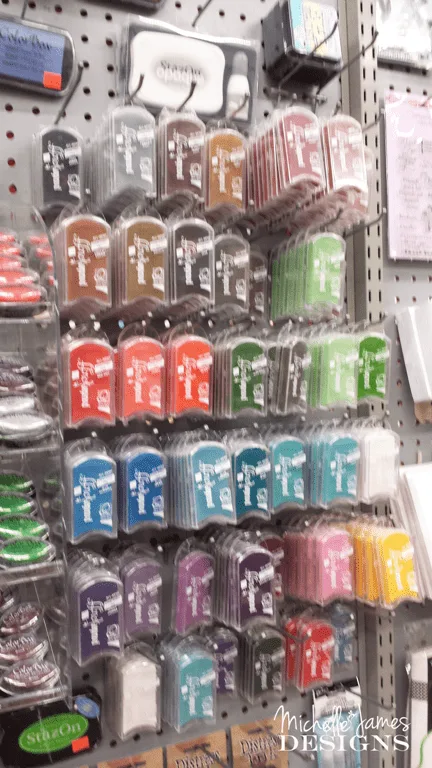 My favorite Powder Puff Inks.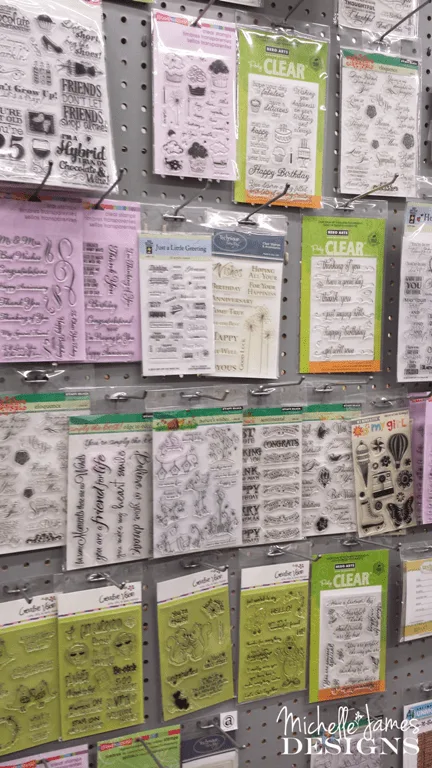 Rubber stamps.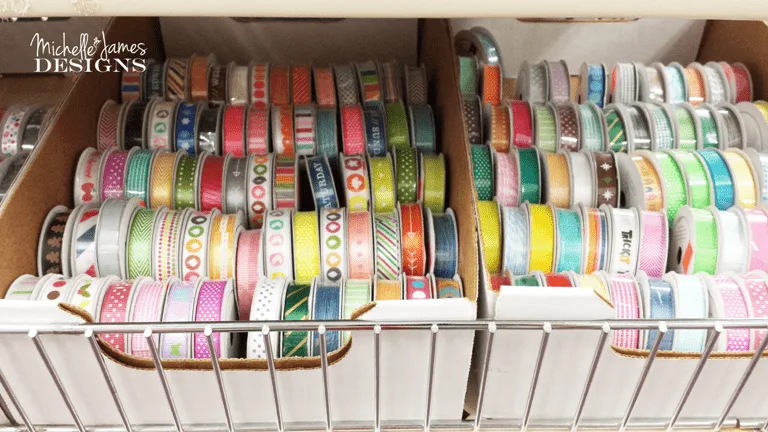 Ribbons!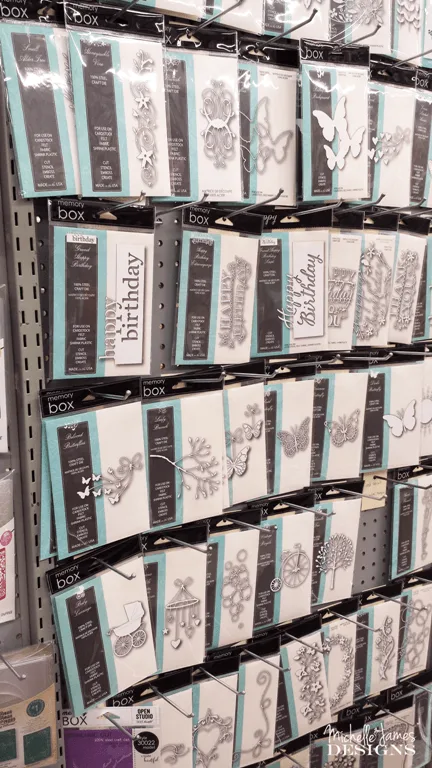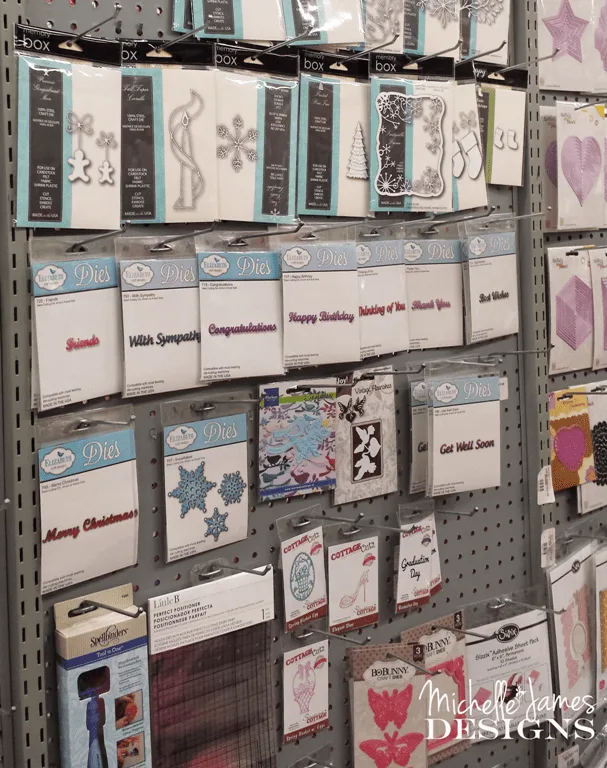 UPDATE: I am adding these photos of the Memory Box Die section of the store. It is HUGE!!! If you like these dies you must visit this store. Plus every so often she takes catalog orders so you can look through the book and order the dies you want. Such great customer service!!
I did not take a photo of the tools sections or the organizer sections so you will have to go and check them out on your own.
What do you think? Don't you just want to run to Estherville to visit The Outlet Store? I think you should. I won't forget that locally run small businesses are hurting and we NEED to support them. Please at least look and see if they have what your are needing before running to the big box stores.
Don't get me wrong, the WalMarts, Hobby Lobby's, and Michaels of the world have their place and I do shop these stores but I try to check the local stores first. Our Hobby Lobby has a lot of non-changing inventory but if you are looking for the new designs, some different, and the best service ever. Then you must try the small business first. It is that simple.
So please follow The Outlet Store on Facebook and go visit them in Estherville on Hwy 9 (Central Avenue) across from what looks like the courthouse square but is actually the library! I am sure you will find what you are looking for!
Thanks so much for stopping by!
I am sharing this post at: