Hi everyone! This Luck and Leprechauns Marquee Sign was a class I offered last year before St. Patrick's Day. It was super popular and got rave reviews. LOL! So, take a look and now you can learn how to make one for yourself.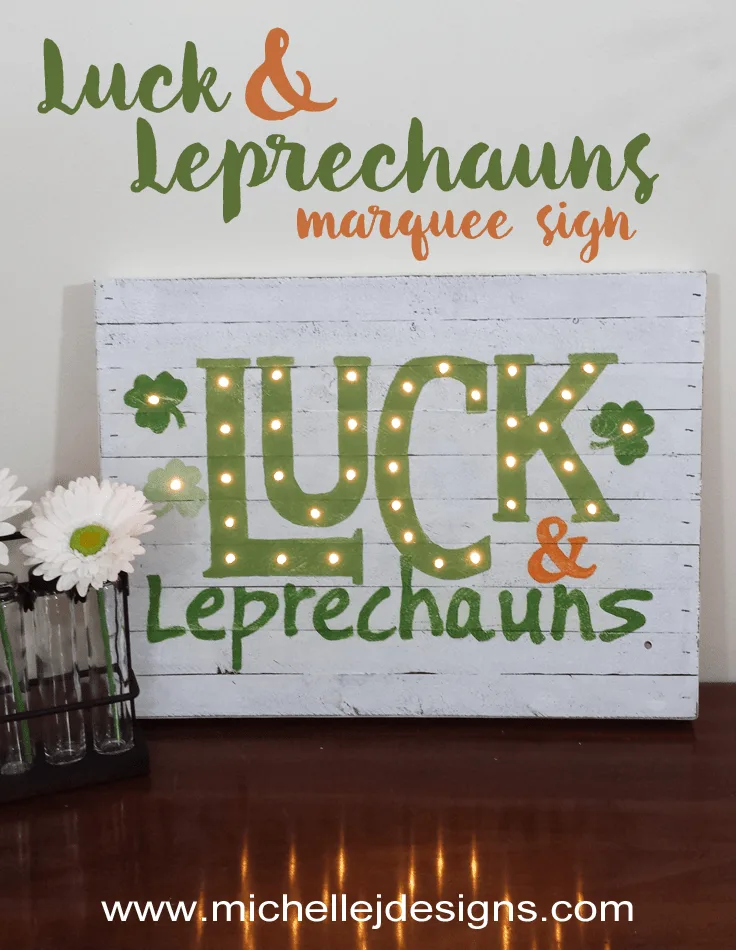 Luck and Leprechauns Marquee Sign
We have made several of these signs in my classes here in Emmetsburg. You can check out the XOXO Valentine Sign, and the Lake Sign as well. But none of those were as popular as the Luck and Leprechauns sign.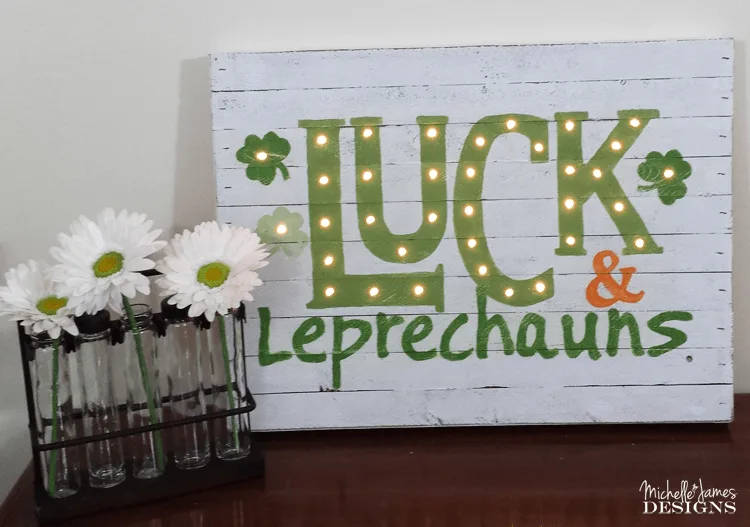 Jeff built the base from pieces of Lath that we get at Menards.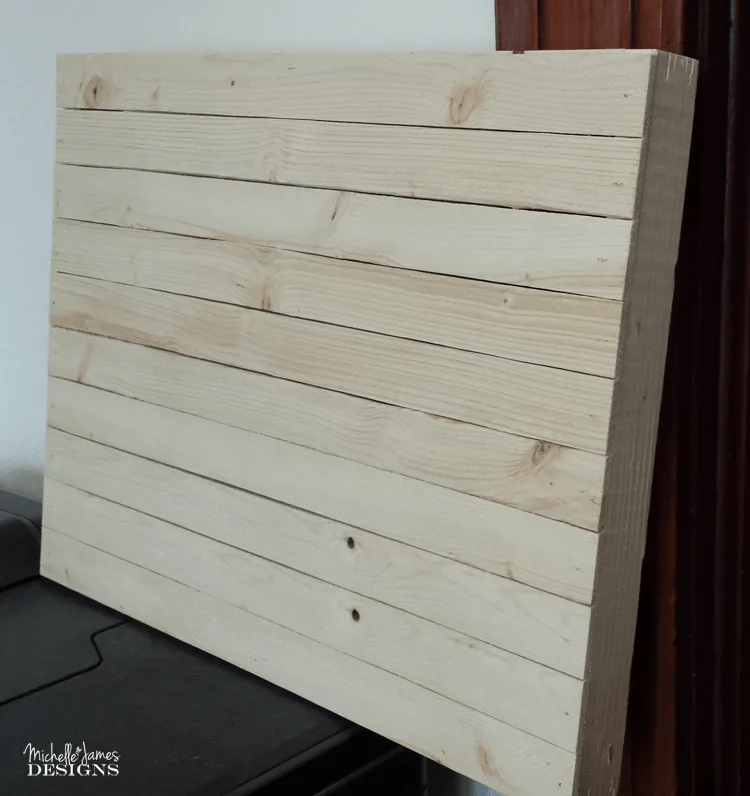 Paint the base white. I used the Silhouette Machine to cut out my letters and shamrocks. You can make them any shape or size you like to fit the board. We used sets of 35 lights for the marquee so I didn't want a long word for that part of the sign.
Trace the letters onto the board after it has completely dried. If you can use a colored chalk it comes off easier and is easier to cover than a pencil mark.
Because this was a class, I do not have photos for this particular sign. But below is a photo of a different St. Pat's sign that I traced. I used pencil but the greens did a pretty good job of covering it. Use the same process with whatever design you choose.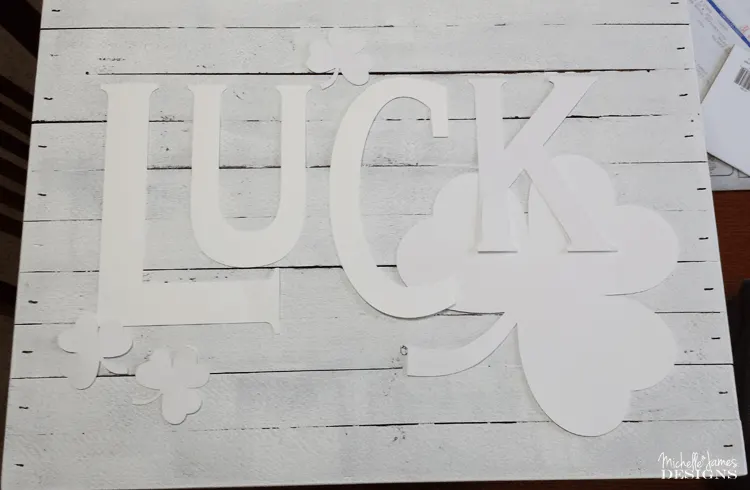 Lay out your design first, then trace the letters.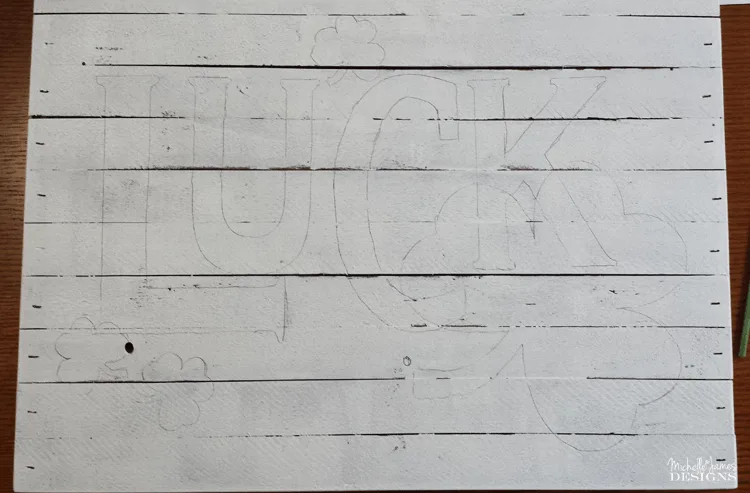 Start painting over the design making sure to let it dry between colors.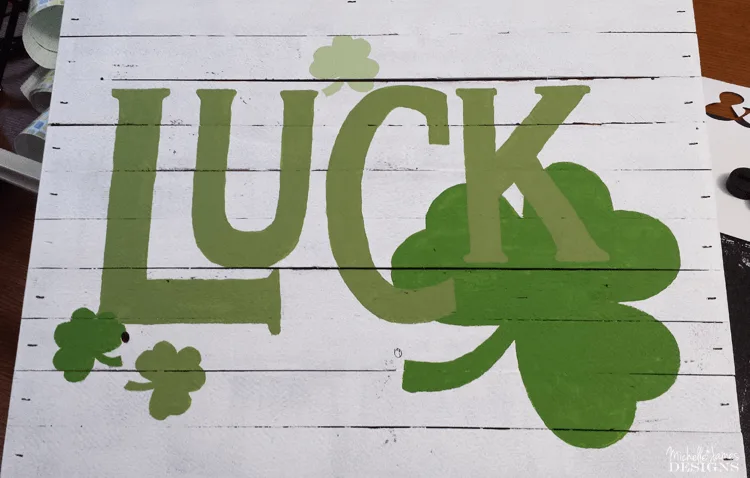 Once the painting is dry give it a little sanding. This not only helps to get rid of the chalk or pencil lines but also creates a distressed look which I love!
Then you are ready to drill the holes. I made a template that aligned with the top of the board that had the exact "LUCK" lettering and marks where I wanted them so Jeff knew exactly where to drill the holes.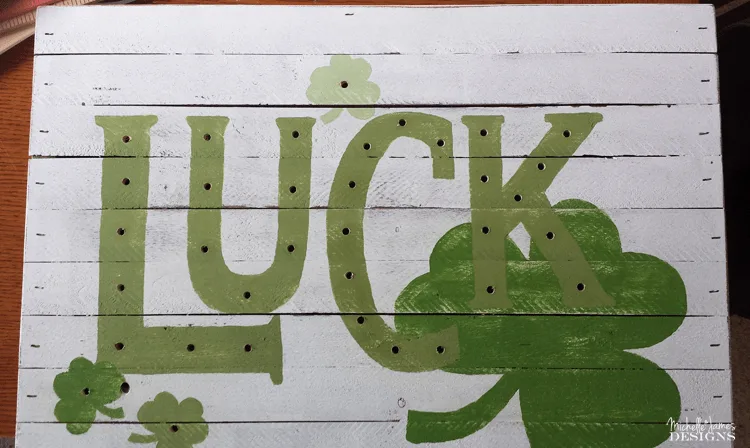 Add the lights from the back of the sign making sure you get a light in each o the 35 holes. It can be hard to push them back out without breaking the bulb so be careful.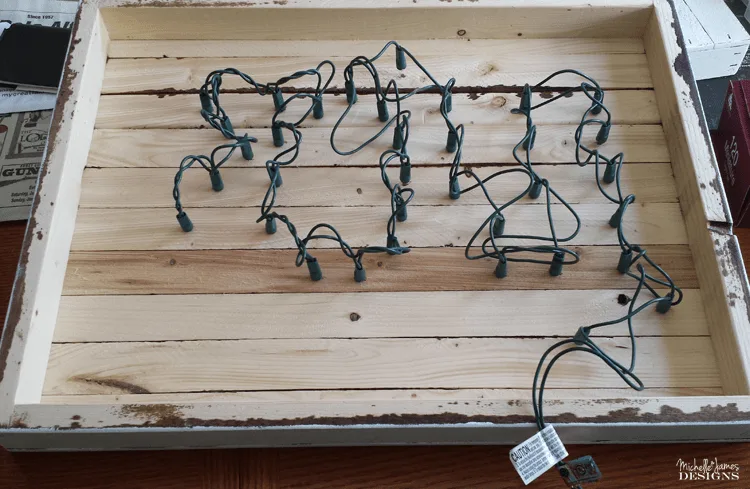 Then you are done. Here is what this one looked like all lit up.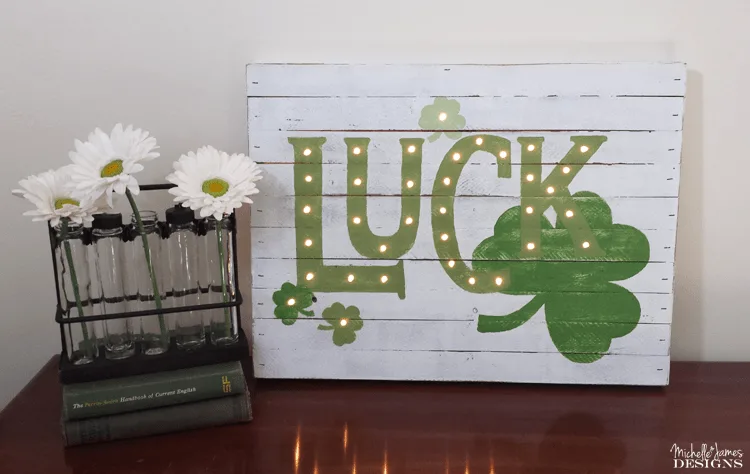 And here is the Luck and Leprechauns sign again. Cute right?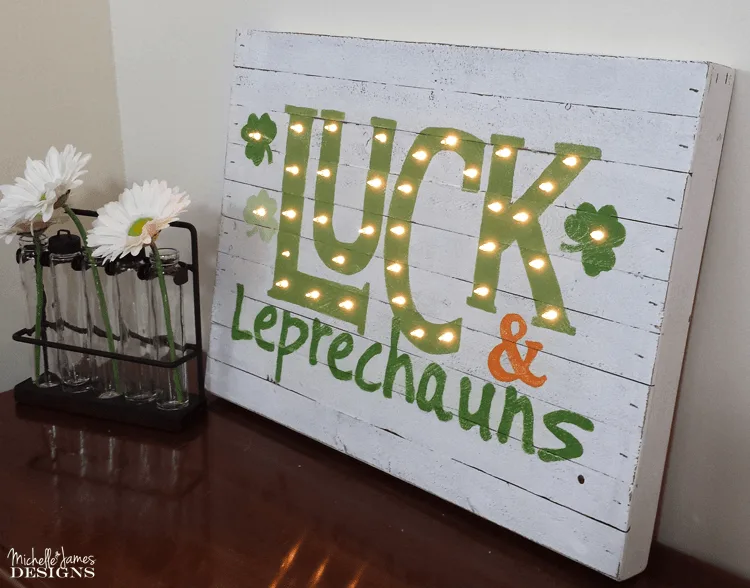 If you would like to be informed by email as to new classes and posts please sign up to receive my email newsletter by entering your email address at the top of this post or in the subscribe box in the sidebar! You can also "like" my facebook page, or follow me on Pinterest!
Thanks so much for stopping by!
Michelle