Hi! Welcome back to my favorite challenge. The Thrift Store Upcyle Challenge. I have a great project this time. I am showing you how to create a magnetic memo board from a thrift store tray!

The Thrift Store Challenge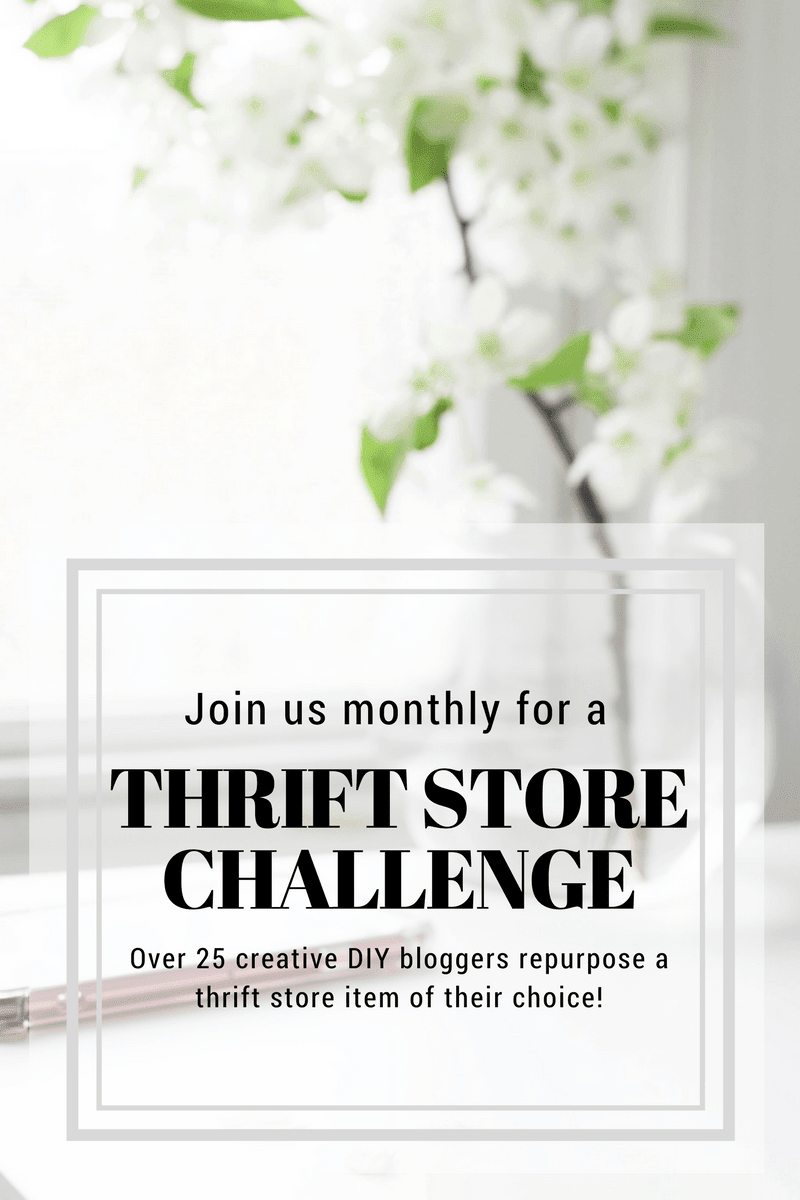 The Rules:
Upcycle an item(s) from a thrift store, resale store, or garage sale into a new piece of decor.
There's no monthly theme.
There's no budget to stick to.
Meet the Hosts
Amanda | Domestically Creative
Angela | Simply Beautiful by Angela – Michelle | Michelle James Designs
Molly | Just a Little Creativity – Victoria | Dazzle While Frazzled
Marie | The Inspiration Vault – Marie | DIY Adulation
Lynne | My Family Thyme – Gail | Purple Hues and Me
Jennifer | Cookies Coffee and Crafts – Ann | Duct Tape and Denim
Michelle | Our Crafty Mom – Debra | Shoppe No. 5
Denise | My Thrifty House – Florence | Vintage Southern Picks
Deborah | Salvage Sister & Mister – Yami | The Latina Next Door
Pili | My Sweet Things – Kathleen | Our Hopeful Home
Karen | Dragonfly & Lily Pads

Make sure you follow our board on Pinterest for more upcycled decor inspiration!
DIY Magnetic Memo Board
Wooden Tray – I got mine at a thrift store
Rustoleum Black Spray Paint/Primer
Latex Paint – Color of Your Choice
Sanding Block
Burlap – I got mine at JoAnn's
Sharpie
Gloves
Twine
Mini Clothespins
Let's Get Started
This is how my tray started out. It was pretty hideous.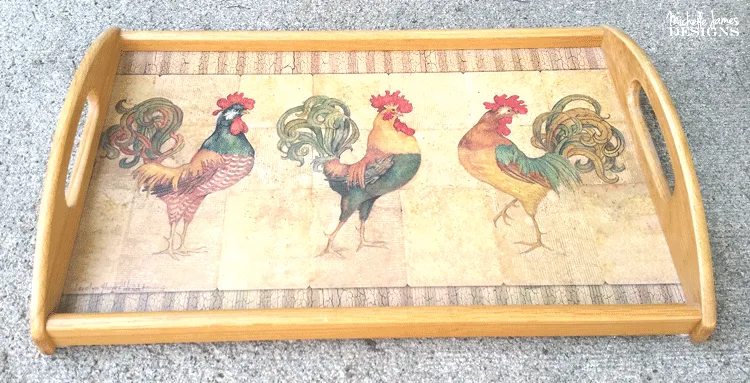 Start by spraying the entire tray black using the Rustoleum spray paint/primer. I like to do this so I can distress the final paint color and have the black show through. I have done this on many projects including this red telephone table. It works nicely.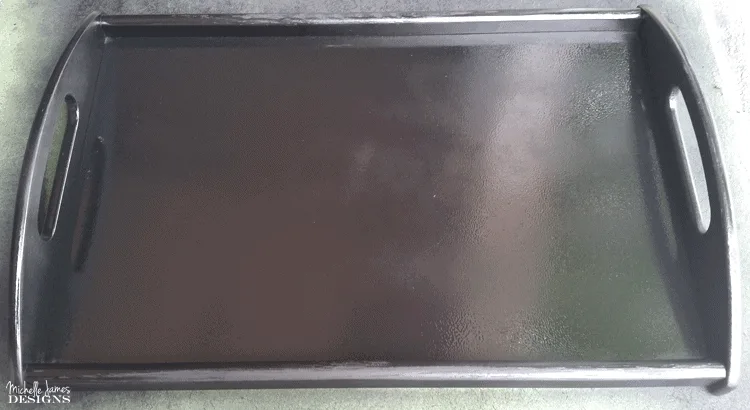 When the black paint is dry either brush on or use the HomeRight paint sprayer for a nice, smooth finish.
Normally I wouldn't break out the paint sprayer for this small job but it just so happened I was painting a little vanity chair at the same time. I love the sprayer and use it a lot.
I used a teal/gray color. When it was dry I lightly distressed it with a sanding block.
Adding "The Insides" To Your DIY Memo Board
By the "insides" I mean the cork, fabric and hardware cloth. I wanted my DIY memo board to have a farmhouse look and I wanted to be able to use magnets so the hardware cloth was perfect. Plus I already had all of these items.
Cut a piece of the cork sheet slightly smaller than the inside of the tray. This will leave some room to wrap the burlap and the hardware cloth around the edges of the cork.
I had this fun burlap with a french design and I thought it was perfect.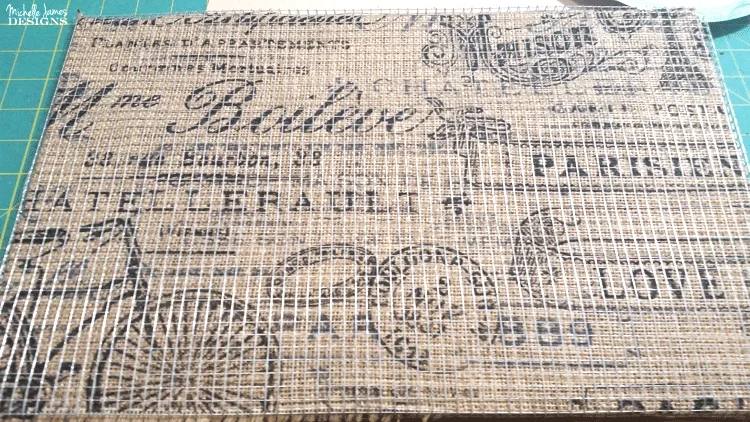 Cut a piece of fabric big enough to wrap around the cork board piece and use the hot glue gun to adhere it to the front of the cork first.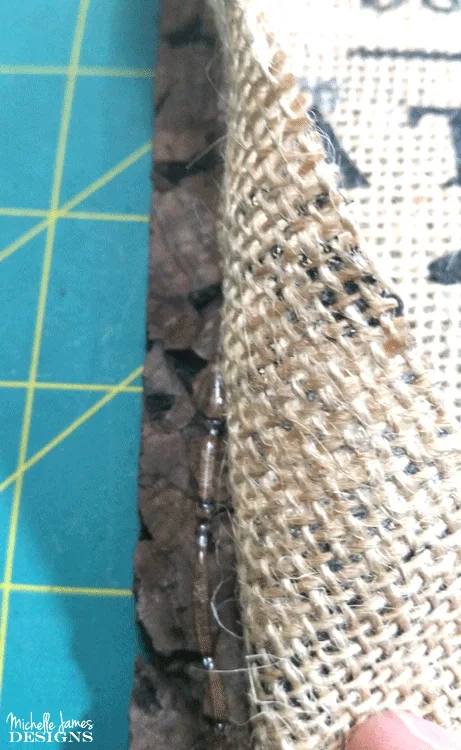 Then glue the edges down on the back of the cork. Be careful. This stuff is HOT!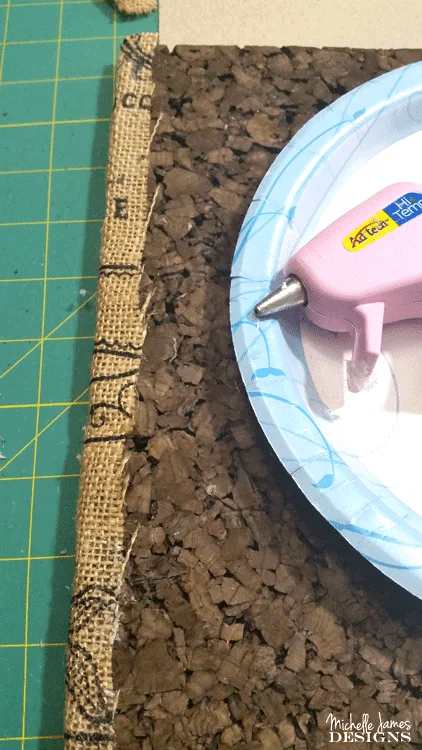 Preparing The Hardware Cloth
Measure the hardware cloth to the size you need to be able to cover the front and create a "bend" that will wrap around the edge of the cork board.
Mark your cut lines with a sharpie and use the tin snips to cut. Be sure to wear some gloves.
After you have your piece cut use a straight edge of some kind to bend the edges up. I like to use a piece of scrap wood. Here is an example of bending the wire. This was for a different project but is the same process.
Line up the piece of wood or straight edge where you would like to bend the hardware cloth. Use a second piece of wood or something to push the wire up to create a bend.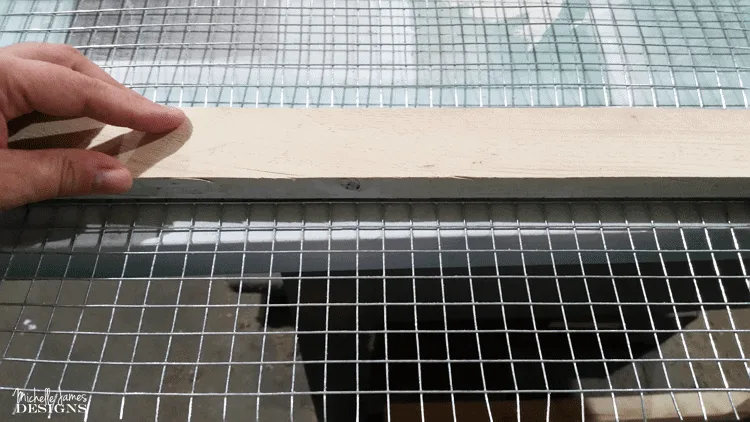 The piece for the memo board was a small 3/8 inch bend so I used my hand with the glove on to bend the wire.
This is how it fit over the cork board and fabric.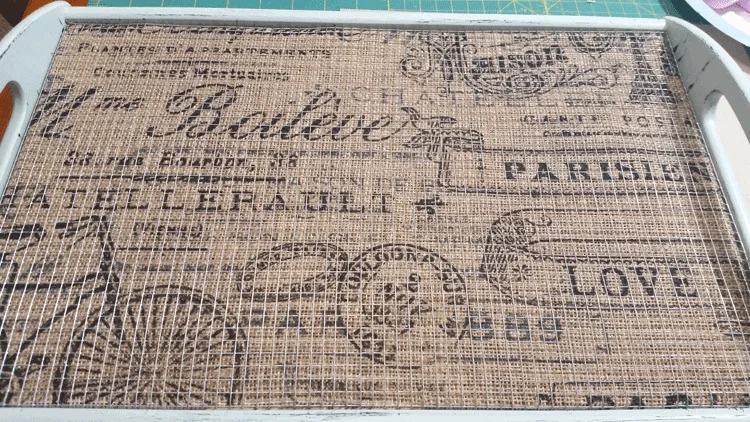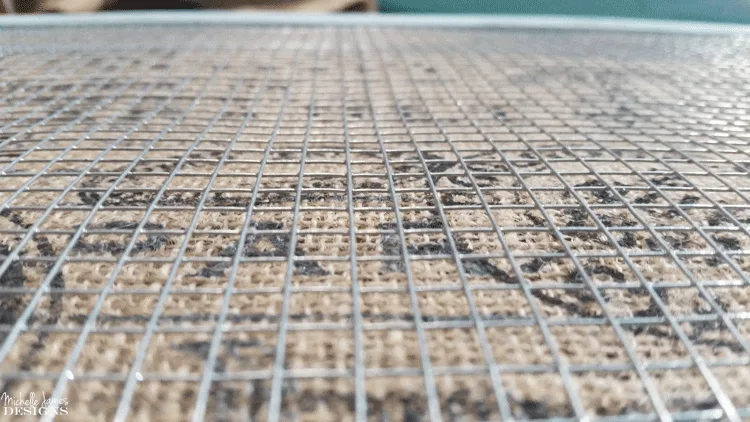 The next step was to hot glue the cork into the tray. Then I just tucked any stray wires down. It was a tight fit but that is how I wanted it to be.
It worked out great!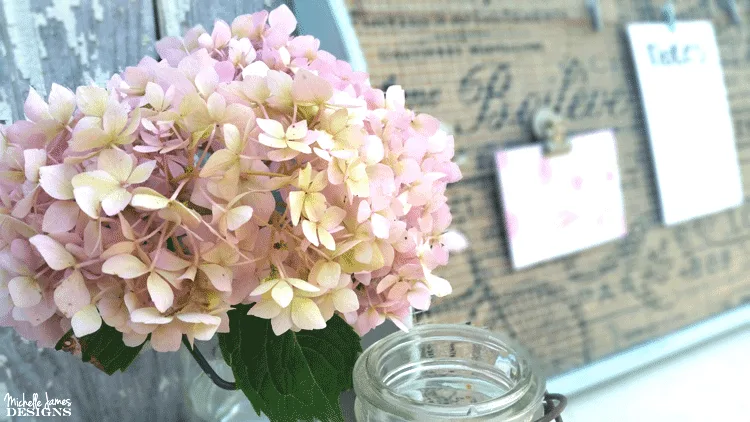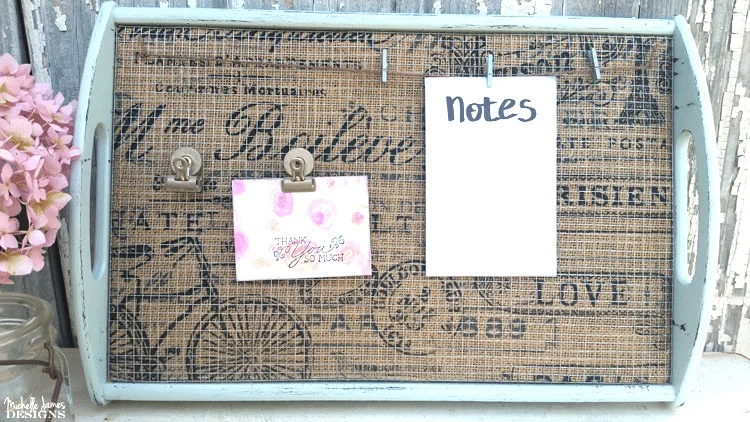 What do you think?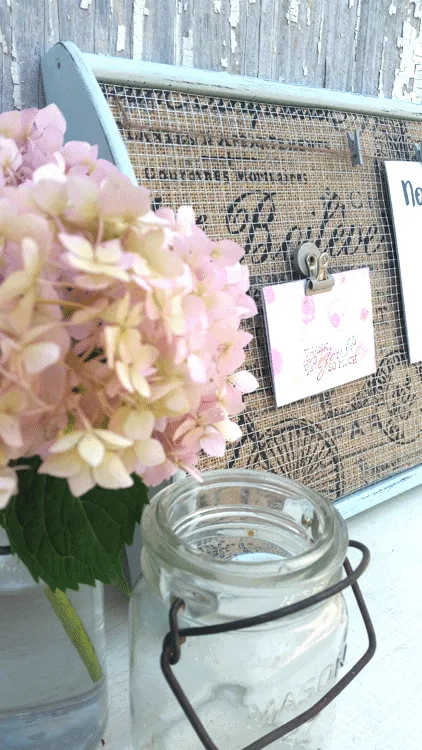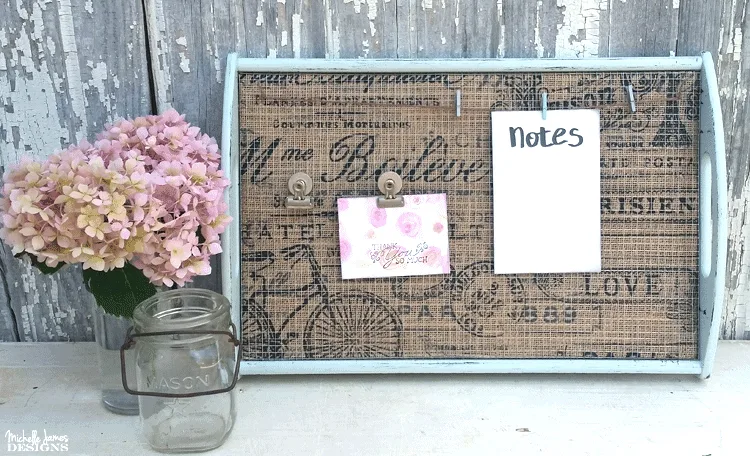 And now for more thrifty goodness!
Check out what my fellow upcyclers created below!
Thank you for stopping by!
Michelle