I love making cards and it is originally why I started my store many years ago. I wanted to teach card making and rubber stamping.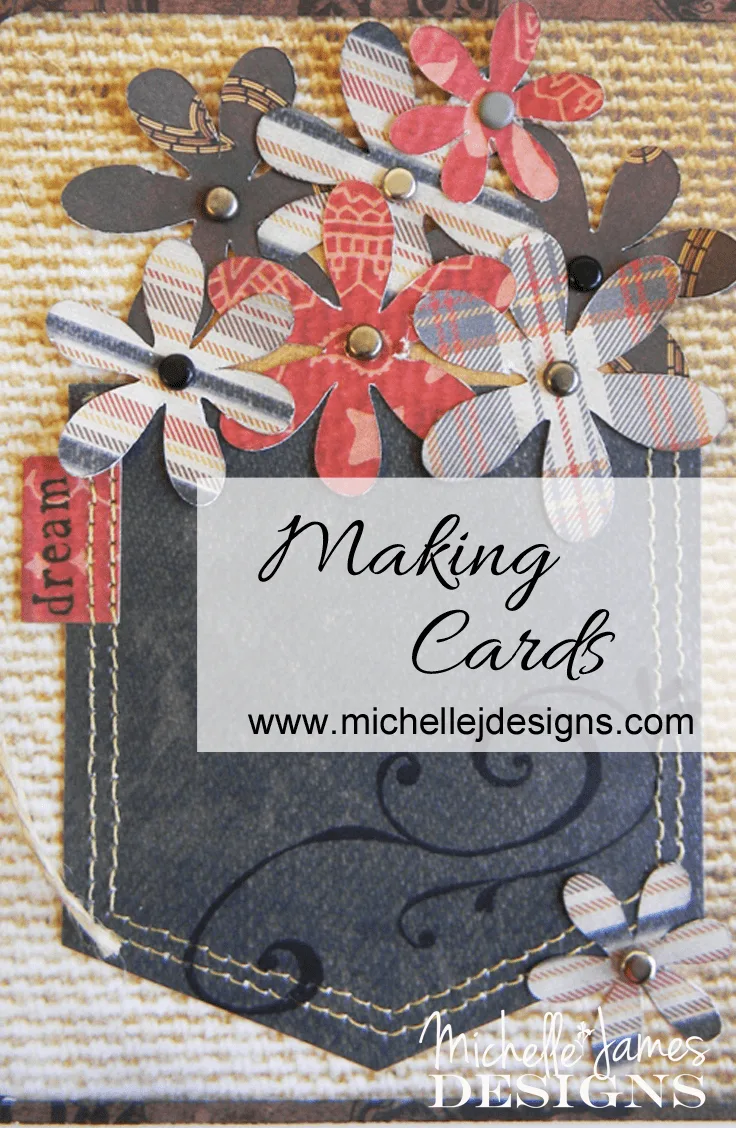 Making Cards
Maybe you have been to many a card class or just like to make them at home or maybe you have not made a single card in your life but if you read my blog you probably already know that I love making cards.
I am showing you two more today. One I made recently and the other I made a while back when I was on the Moxxie Design Team.
This post is not going to be a tutorial but will show you that making cards can be simple and easy or a little bit more involved with a lot of detail.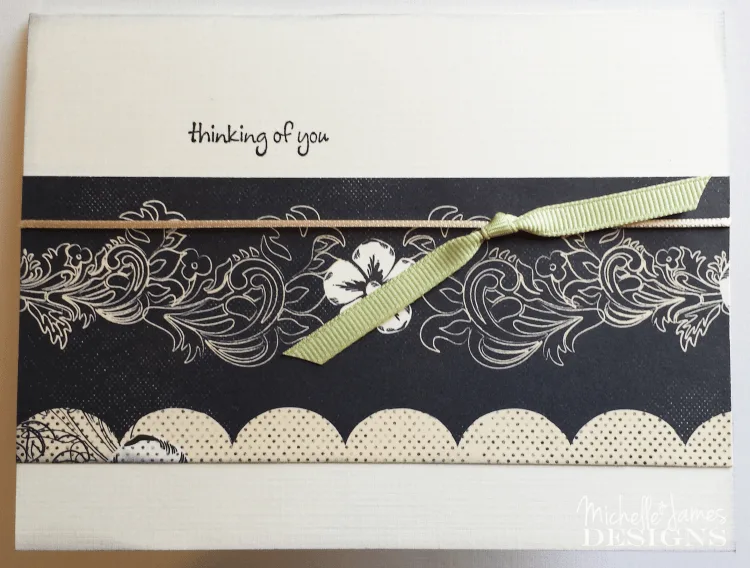 This is the simple, easy yet really nice card. I know it has a another strip with a thing on it…that is my style and I like it. What can I say. This a strip of Quick Quotes paper just placed across a cream card stock card base. Before I glue the patterned paper down I string the ribbon across the front and tape the ends on the back. Then use another ribbon and tie it onto the first one. It is such a great way to use ribbon, not be wasteful and it looks fantastic.
The inside is stamped "With Sympathy". I am sending two of these out to friends of mine who have recently lost somebody very close to them.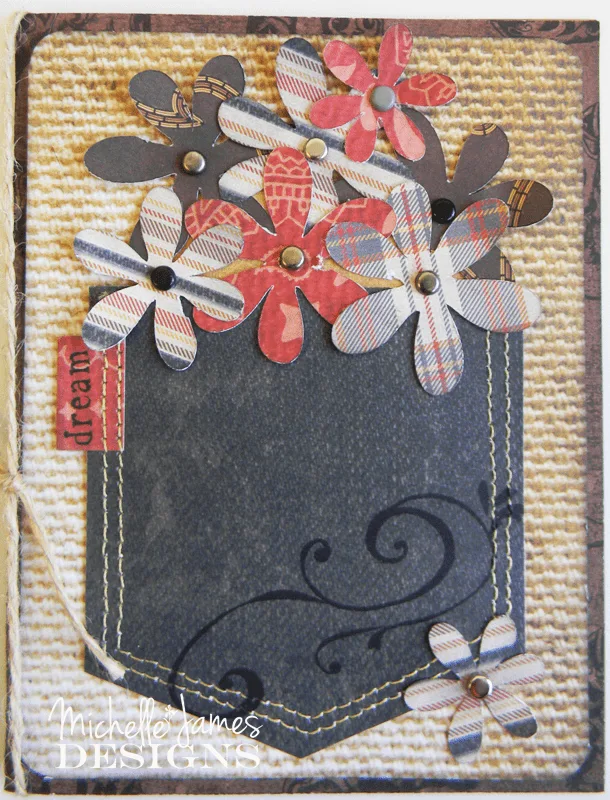 This card is the opposite in terms of detail and time to make but it is one of my all time favorite cards. Did I mention that I love making cards? I used the Moxxie Western Round-Up collection. It is really fun and available on Scrapbook.com
The paper I used for the pocket and the burlap background are the same sheet Urban Cowboy. It is a two sided paper with the burlap on one side and the denim look on the front. I cut out the pocket added a stamped "tag" (like Levi's jeans) and stitched around the paper using my sewing machine. So cute!
I used my Cricut Expressions machine and several of the other patterned papers in the collection to cut out the many flowers. I wanted to have a bouquet look. I placed some of them on the actual card front piece with the pocket but the rest went on a piece of patterned paper to make a tag that can be removed from the pocket.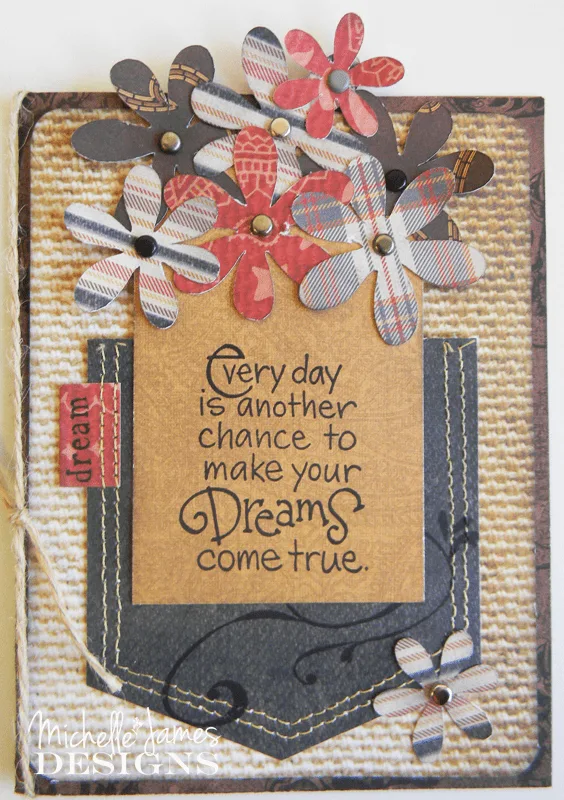 The brads were placed in the center of the flowers then they were glued to the paper and each other to create this look. I stamped a nice saying on the paper and voila! The perfect card.
What do you think? I finished it up by adhering it to a card base and added some twine to the side.
So this card took some time and sometimes it is fun to create a card "masterpiece"! When you have a little time go into your craft room or take a class and make one simple and one more detailed card. You will be happy you did!
Thanks so much for stopping by.
I am sharing this post at: