I have a couple of Project Life pages that I made that I want to share. I haven't shared any of my pages in a while so I thought this is as good a time as any right?
In these pages I have used the Family Kit that I posted yesterday.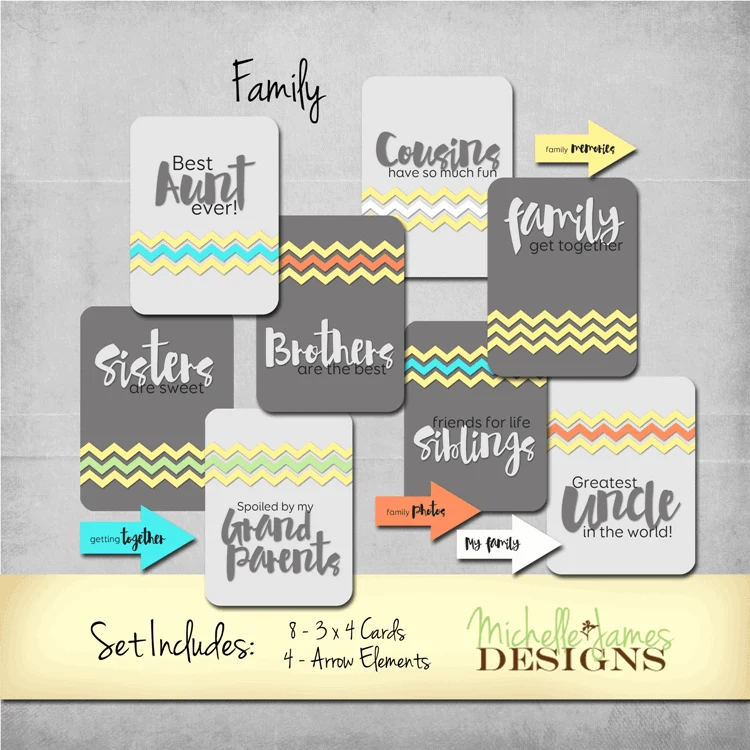 Project Life Pages
I had fun with these. These pages aren't any week in my Project Life pages book. I just used random family pics that fit. It was a nice change from what I had been doing which is going week by week.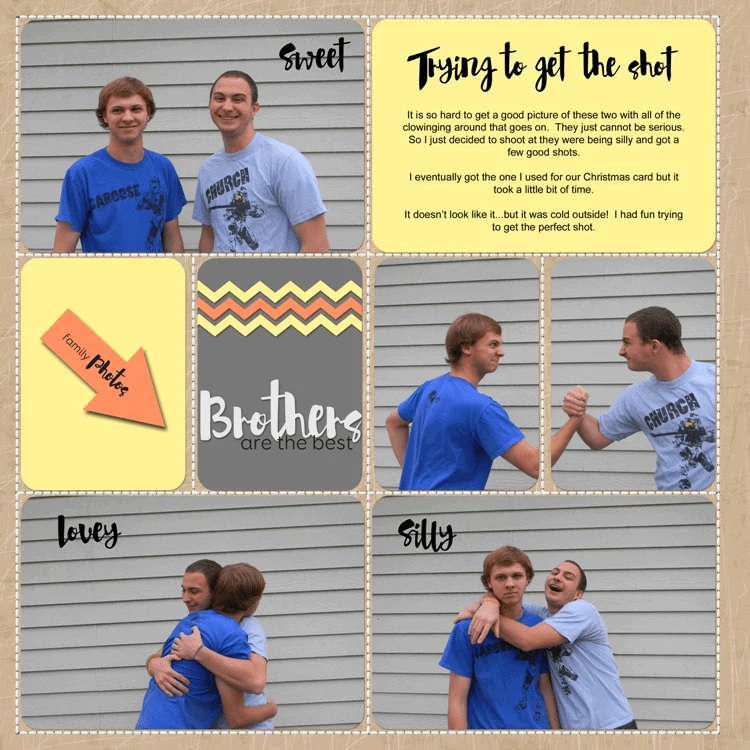 The boys were being goofy this day I was trying to get a good Holiday photo. It was cold outside but they really wanted to wear their Rooster Teeth shirts. Like I said they are goofy. It took me a while but I finally got a shot that was "card worthy".
The Brothers card is perfect for this page…obviously. I LOVE it! It is simple and was fast and easy to do. That is what scrapbooking should be right?
The next page is a series of family events. I guess I wear the same thing when people come over. LOL!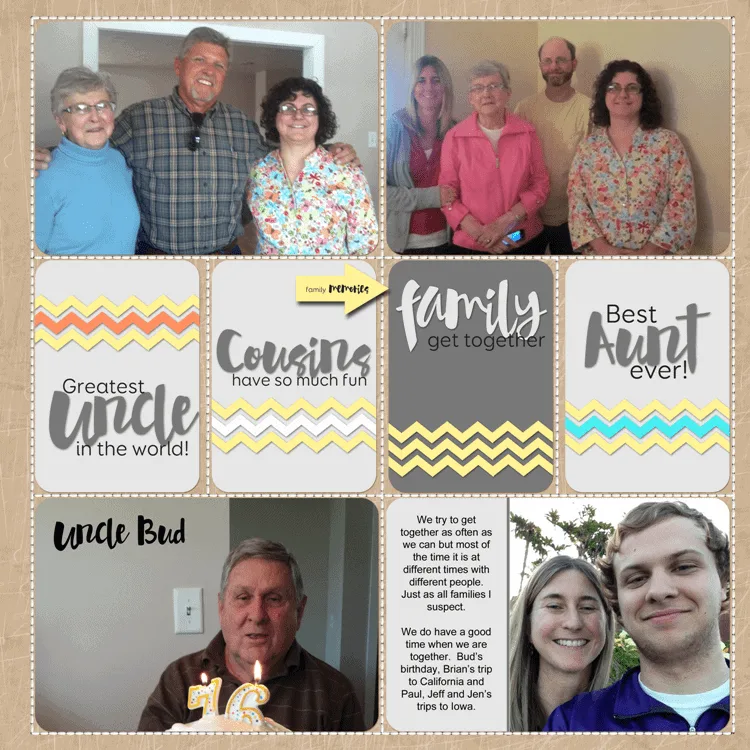 I love the family photos and they are fun to put all in one page. I think it looks great. Even if one pic doesn't fit very good I just made a space for some journaling. I thought it would look terrible but it doesn't. It is a good way to squeeze in the journal bit.
What do you think? I really love the simplicity of Project Life pages and the digital is even better…for me. It took a little time for me to find some of these pics but after that the supplies and the templates were right at my finger tips. I love it. Thanks to Becky Higgins for coming up with this awesome digital system.
So I hope you enjoyed my pages. Come back again for more fun page ideas and thanks for stopping by.
I am sharing this post at: