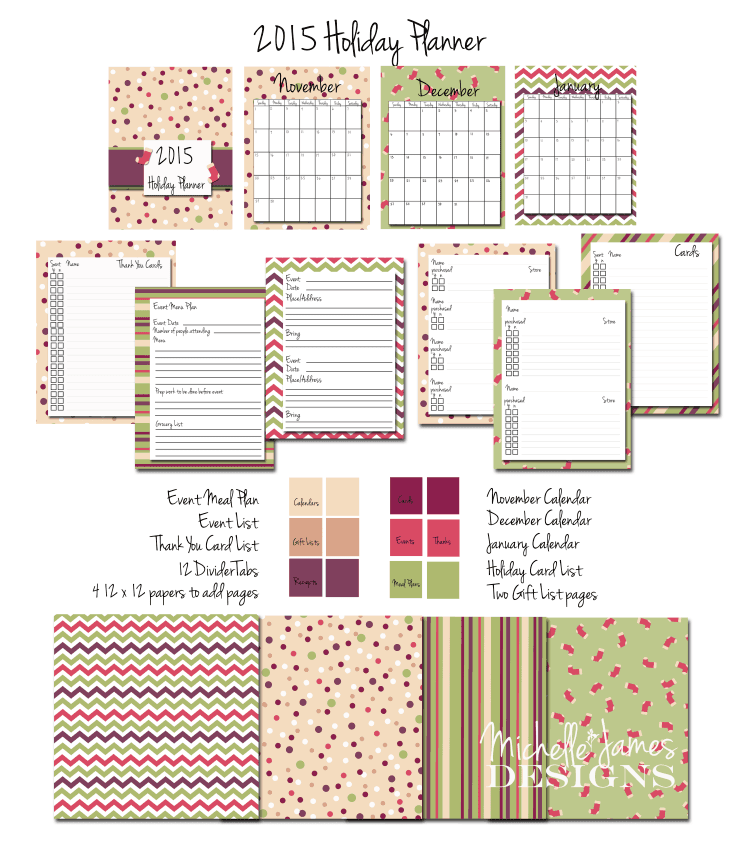 2015 Holiday Planner
I love to have my ducks in a row for the holidays. It doesn't happen in every aspect of my season but as far ash shopping and events go I am covered and you can be too.
This planner is the perfect size to fit in your bag so you can carry it with you through the season. I can see what I have purchased for who, and what is on everyone's list plus I have my calendar of events so I don't over book.
Take the stress out of your holiday season and purchase yours today. You print it, cut it and assemble it and you are done!
2015 Holiday Planner includes –
Front cover
Calendar pages for November & December 2015 and January 2016
Two different gift lists
Event planning lists
Meal planning lists
Cards lists
Thanks you lists
Divider tabs
Four 12×12 papers
Extra papers for divider pages and receipt pages
Instructions for assembly