This is my where I have added all of the links to the different Grinch crafts and decor ideas all in one place.
I have created many Grinch crafts over the past few years and add more each Holiday season. I love the Grinch and hope that you will be inspired by these crafts, decor and gift ideas.
A few years ago I decided to switch all of my Christmas Decor to be a Grinch theme. We needed a stocking hanger (we don't have a fireplace) so that was the first thing I decided to make. It was so fun and so cute that I kept on going with Grinch ideas.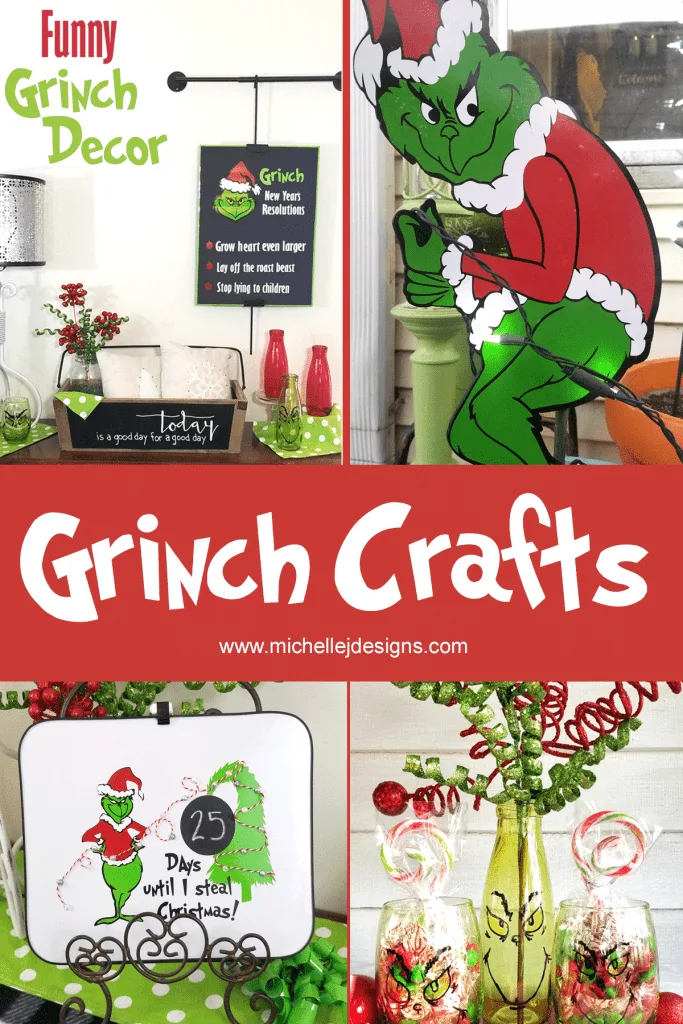 I love all of these projects and I get them out each year. It is fun to decorate when you love the Grinch!
If you like to give Grinch gifts then check out my Grinch Lovers Gift Guide!
Thanks so much for stopping by.
Michelle