Hi! Welcome to day 6 of the 12 Days Of Christmas Blog Hop. Today's topic is holiday games. My family loves to sit around after we eat and play cards. They laugh and laugh and laugh. I have never been that kind of a game player but I love games like word search. So, I made a fun, humorous Grinch Inspired word search game.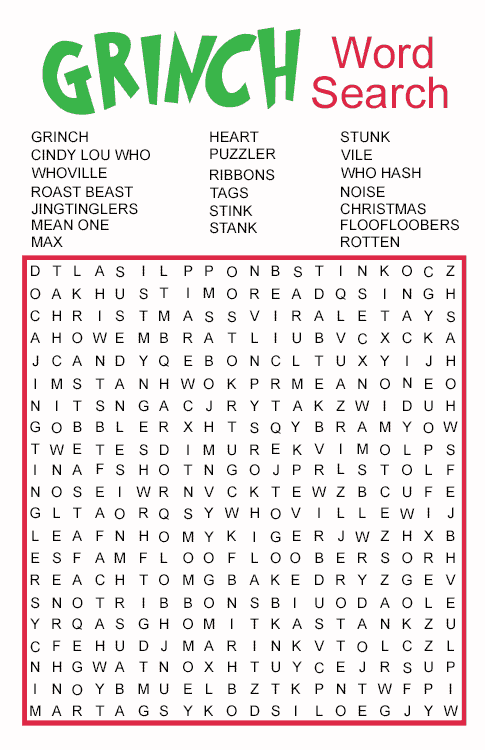 Meet Your Hosts
They have all been busy as Elves creating, decorating, cooking and crafting tons of new ideas for you to try this holiday season!
Shirley~Intelligent Domestications I Alli~An Alli Event I Michelle~Our Crafty Mom I Marie~DIY Adulation
Erlene~My Pinterventures I Beverly~Across The Blvd. I Debra~Shoppe No. 5 I Victoria~Dazzle While Frazzled
Megan~C'mon Get Crafty I Michelle~Michelle James Designs I Amanda~Domestically Creative
Deborah~Salvage Sister & Mister I Jeanie~Create & Babble I Sherry~Olives & Okra
Jenny~Cookies Coffee & Crafts I Emily~Domestic Deadline I Bonbon~Farmhouse 40
Leanna~Of Faeries & Fauna I Pam Larmore~P.S. I Love You Crafts I Kelly~North Country Nest I
Marie~The Inspiration Vault I Gail~Purple Hues and Me I Lynne~My Family Thyme I
Karen~Dragonfly and Lily Pads I Trisha~Blowing Away Out West Lorrin~Embrace The Perfect Mess I
Terri~Christmas Tree Lane I Sam~Raggedy Bits I Cyn~Creative Cynchronicity Valeria~Val Event Gal
Yami~The Latina Next Door I Jeannee~Centsably Creative I Tania~Little Vintage Cottage
Lauren~Wonderfully Made I Vanessa~DIY 180 I Kimberly~A Wonderful Thought I
Kim~Everyday Parties I Dru~Polka Dot Poplars
Grinch Inspired Word Search Game
As I mentioned earlier I am not a loud game person but I like funny games. I created this game using some of the terrific words from the original version of The Grinch Who Stole Christmas. It is my favorite movie to watch during the holidays so I used it to inspire me for several of the 12 Days Of Christmas posts.
If you missed my Grinch inspired gifts you should check it out. It is a fun one.
So, if you like the Grinch be sure to download the printable at the end of this post.
The size of this game is 8.5 x 5.5 and I have placed two on a page so you can print them on 8.5 x 11 inch paper and cut them in half.
Have fun!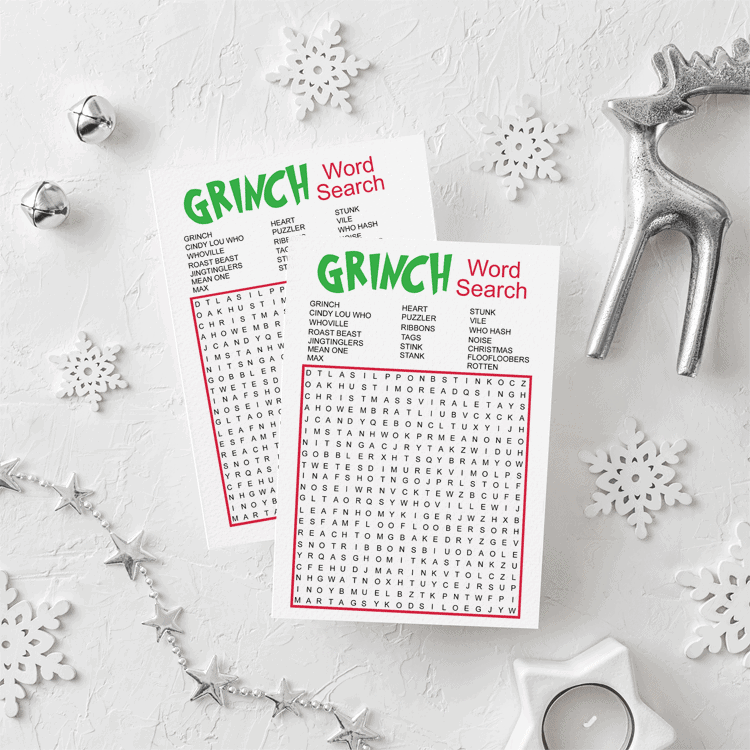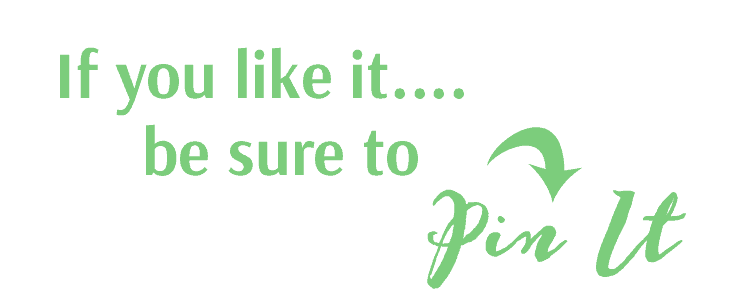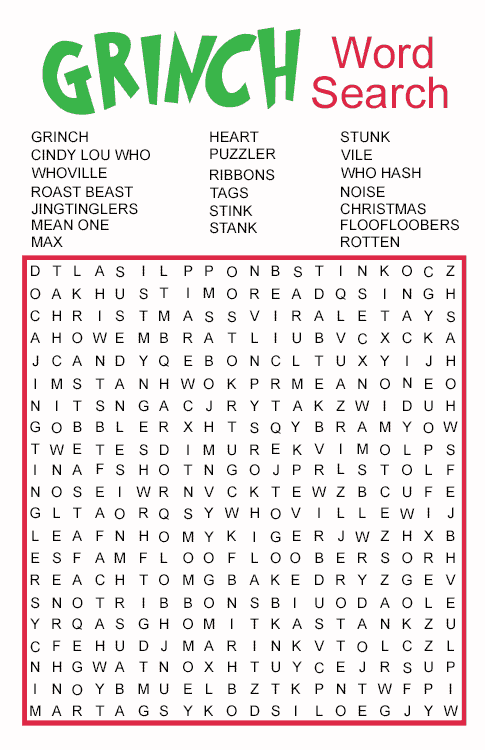 Thanks so much for stopping by!
Michelle.
Be sure to visit our fellow 12 Days of Christmas Bloggers below for even more creative ideas this holiday season!