Hi and welcome back to day 2 of our 12 Days Of Christmas Blog Hop. Today we are sharing our favorite holiday movie and creating a craft or recipe to go along with it. I love the original Grinch movie How The Grinch Stole Christmas. We watch it every year! The craft I decided to share is Grinch wine glasses filled with candy and a Grinch inspired candy cane for a fun Grinch Inspired Gift.
I made enough of these to use each year during the holidays. And if you like Dollar Tree crafts and gifts you can find more inspiration in this list.
If you like to make your own Grinch crafts and decor then you have come to the right place!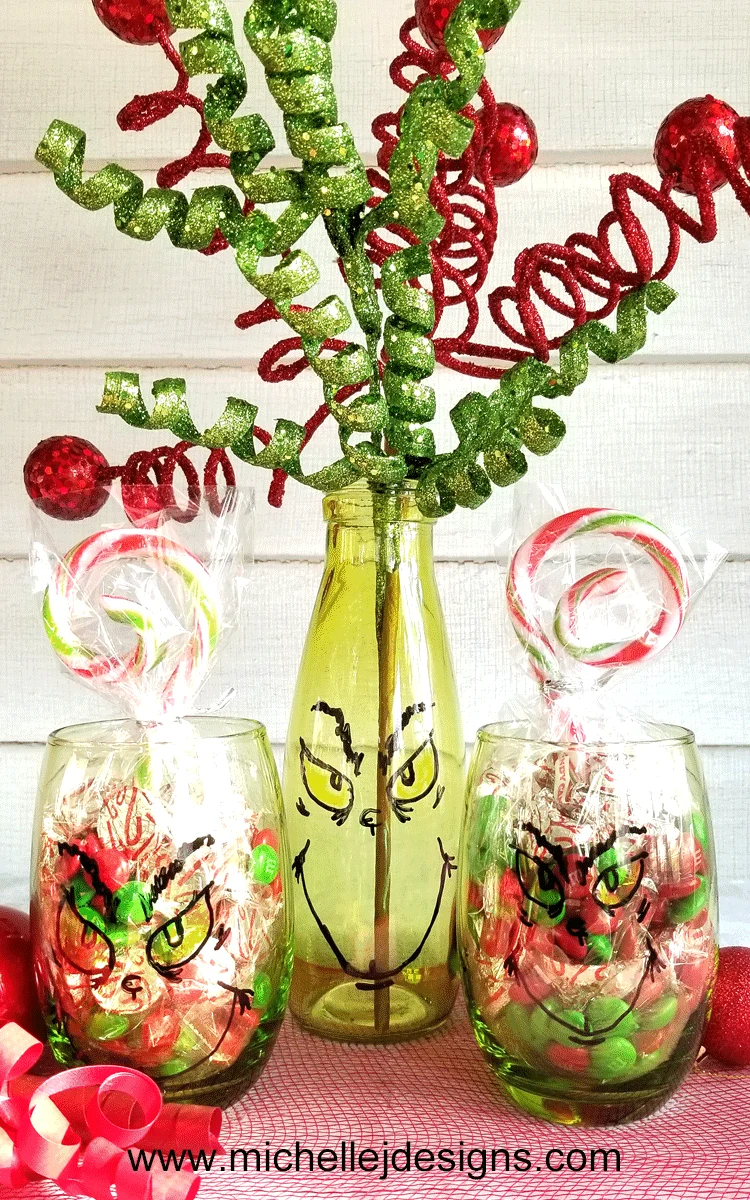 Welcome to the third annual 12 Days of Christmas Blog Hop!
Stop by every day from December first through the twelfth for new ideas you can use to make your season brighter!
Meet Your Hosts
They have all been busy as Elves creating, decorating, cooking and crafting tons of new ideas for you to try this holiday season!
Shirley~Intelligent Domestications I Alli~An Alli Event I Michelle~Our Crafty Mom I Marie~DIY Adulation
Erlene~My Pinterventures I Beverly~Across The Blvd. I Debra~Shoppe No. 5 I Victoria~Dazzle While Frazzled
Megan~C'mon Get Crafty I Michelle~Michelle James Designs I Amanda~Domestically Creative
Deborah~Salvage Sister & Mister I Jeanie~Create & Babble I Sherry~Olives & Okra
Jenny~Cookies Coffee & Crafts I Emily~Domestic Deadline I Bonbon~Farmhouse 40 I Susanne~Pearl Street Designs
Leanna~Of Faeries & Fauna I Pam Larmore~P.S. I Love You Crafts I Kelly~North Country Nest I Marie~The Inspiration Vault
Gail~Purple Hues and Me I Lynne~My Family Thyme I Karen~Dragonfly and Lily Pads I Trisha~Blowing Away Out West
Tomika~Life In Pumps I Rachee~Say it, "Rah-Shay" I Lorrin~Embrace The Perfect Mess
Jaime~Love Jaime I Serena~The Weekend Jaunts I Terri~Christmas Tree Lane I Jessica~A Southern Mother
Sam~Raggedy Bits I Rachel~Smart Mom Smart Ideas I Surya~The Busy Mom Club I Cyn~Creative Cynchronicity
Valeria~Val Event Gal I Yami~The Latina Next Door I Jeannee~Centsably Creative I Tania~Little Vintage Cottage
Lauren~Wonderfully Made I Vanessa~DIY 180 I Kimberly~A GWonderful Thought I Kim~Everyday Parties I Erica~Erica Ever After
DIY Grinch Inspired Gift
I purchased these awesome wine glasses and a fun "milk bottle" vase at the Dollar Store. I just love that they were $1 each!
Step 1:
Wash and dry the glasses. Use the black sharpie marker and the inspiration drawing to create the face of the Grinch on the glasses. You can draw it free hand or you can print the face to the scale of the glass and tape it inside the glass and "trace" the design. I used the free hand method and here are the stages.
I first drew the eyebrows.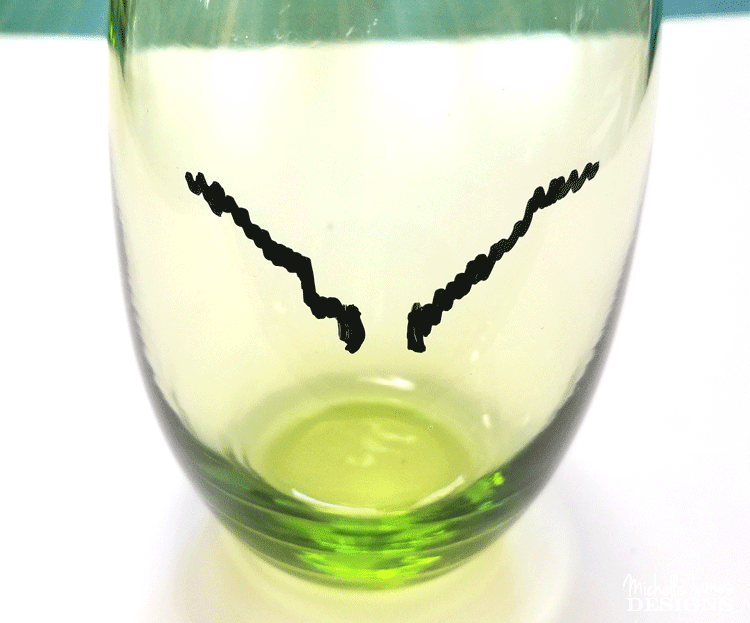 Then the eyes.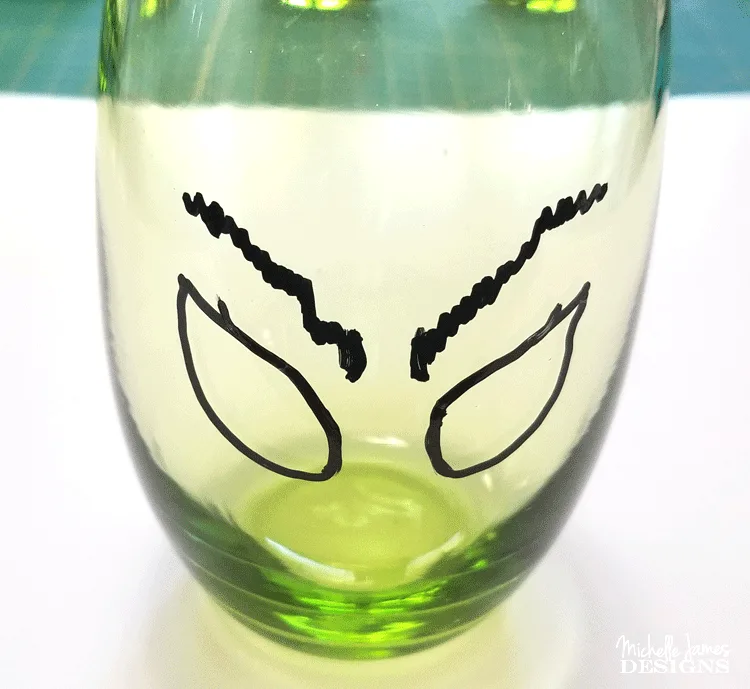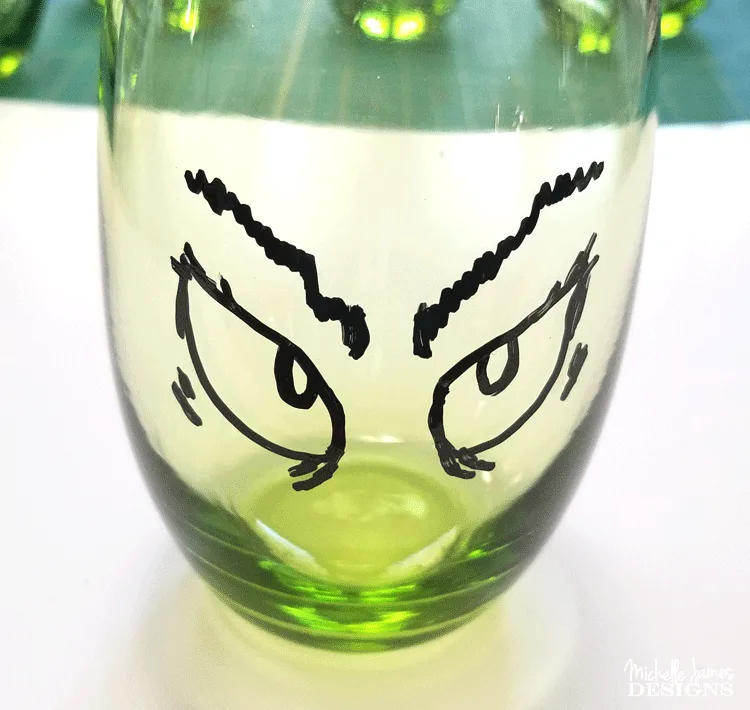 Next, the nose.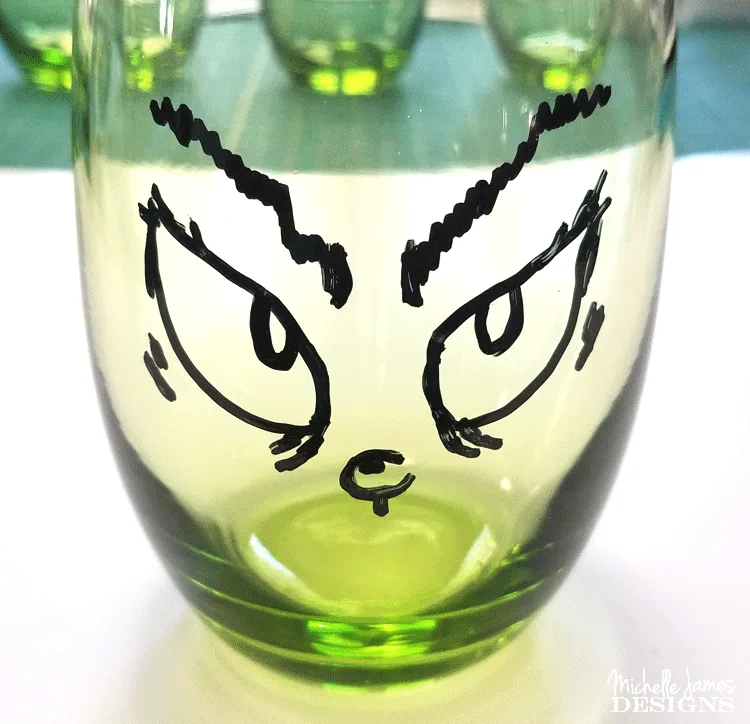 And finally the mouth.

All that is left is to color the eyes yellow.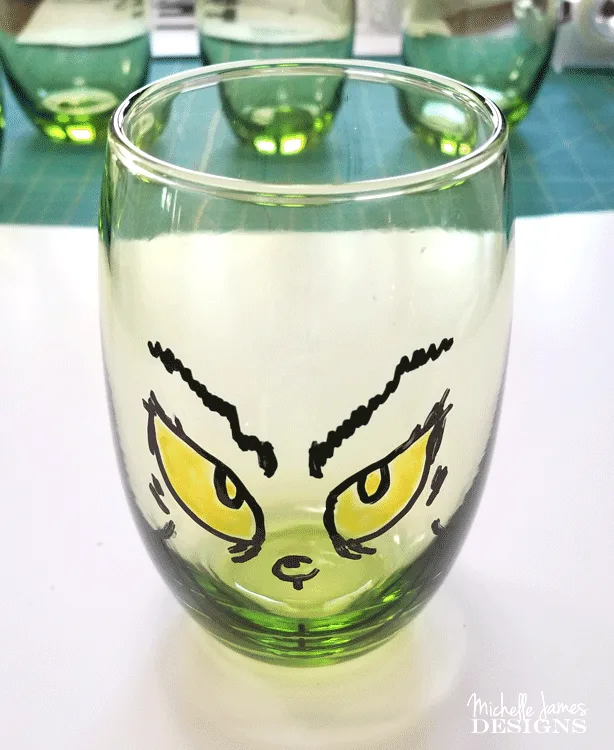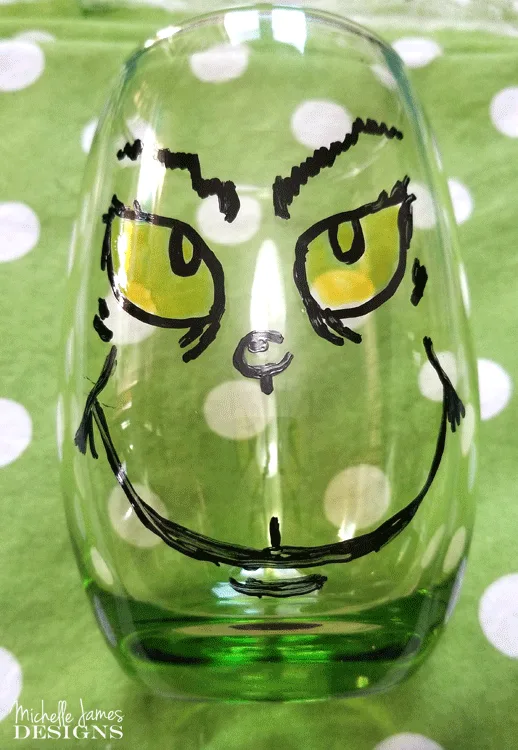 S
tep 2:
Bake the glasses. To do this place them onto a baking sheet in a cold oven. Set the oven to 250 degrees. Bake them for two hours then let the oven cool completely before taking them out.
Step 3:
Place a cellophane bag into the glass and fill it with candy. These candy canes that look very "Who-ville-ish" were perfect and I placed them right in the center.
I have to say that the candy takes away the Grinch face a little bit but it is still super cute and when the candy is gone that face will be back.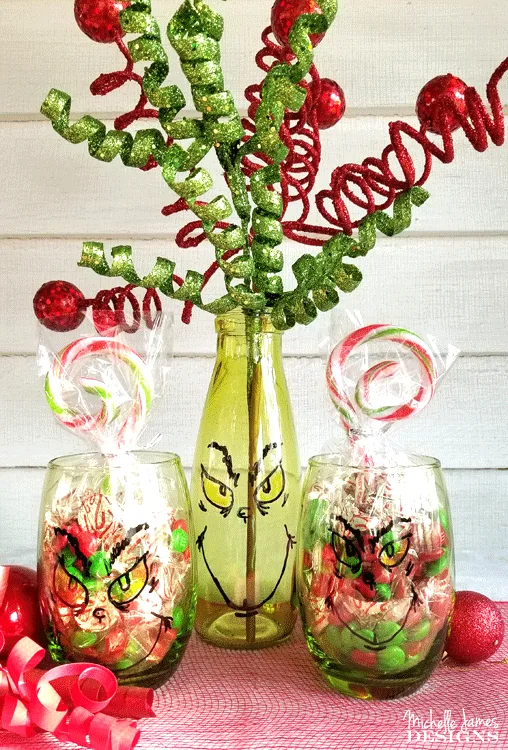 What do you think? I love the Grinch Inspired Gift and I still love the movie after all of these years.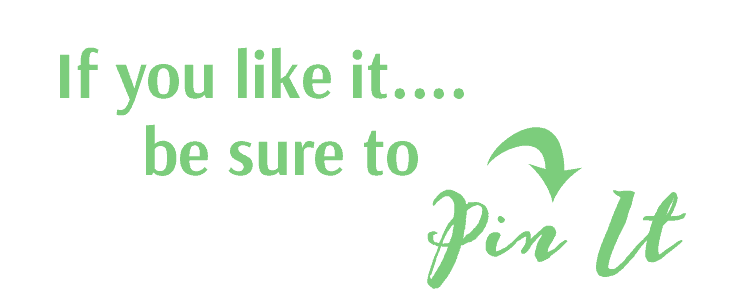 Be sure to visit our fellow 12 Days of Christmas Bloggers below for even more creative ideas this holiday season!