Hi and welcome to Day 3 of our 12 Days Of Christmas Blog Hop. I am excited today about my Snowman Mason Jar Craft. Isn't he fun? And, he is super easy to make. I am going to show you how!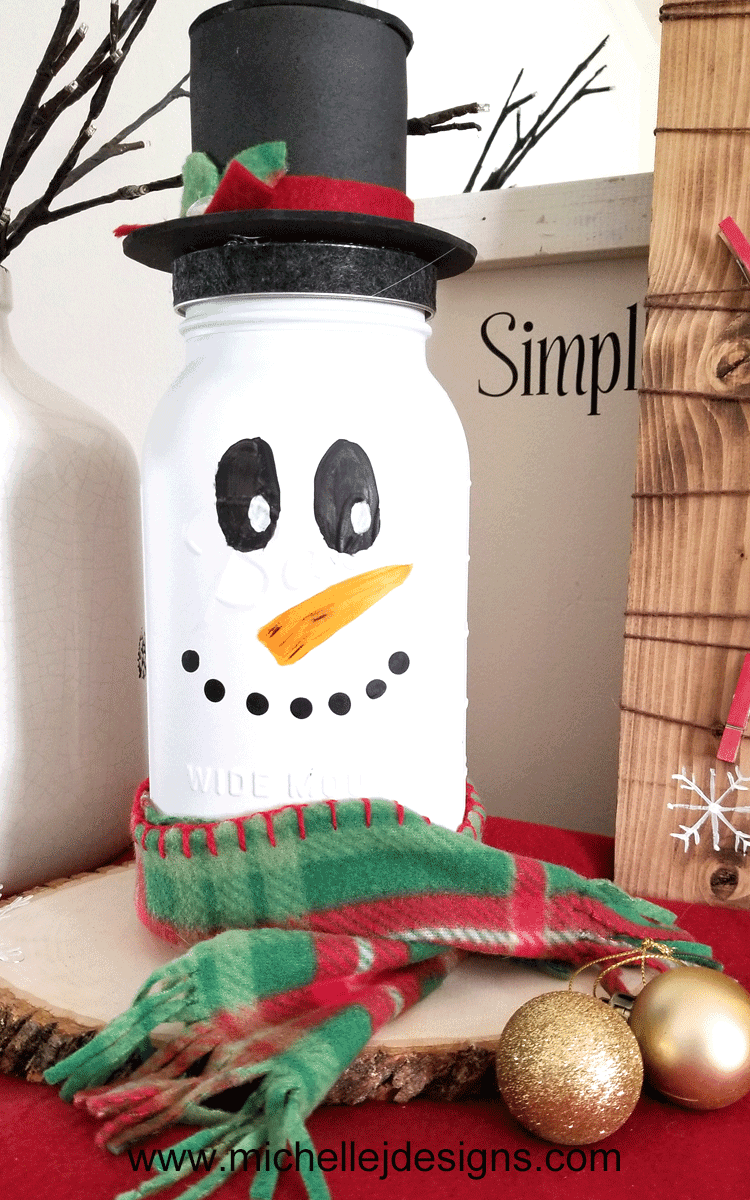 Welcome to the third annual 12 Days of Christmas Blog Hop!
Stop by every day from December first through the twelfth for new ideas you can use to make your season brighter!
Meet Your Hosts
They have all been busy as Elves creating, decorating, cooking and crafting tons of new ideas for you to try this holiday season!
Shirley~Intelligent Domestications I Alli~An Alli Event I Michelle~Our Crafty Mom I Marie~DIY Adulation
Erlene~My Pinterventures I Beverly~Across The Blvd. I Debra~Shoppe No. 5 I Victoria~Dazzle While Frazzled
Megan~C'mon Get Crafty I Michelle~Michelle James Designs I Amanda~Domestically Creative
Deborah~Salvage Sister & Mister I Jeanie~Create & Babble I Sherry~Olives & Okra
Jenny~Cookies Coffee & Crafts I Emily~Domestic Deadline I Bonbon~Farmhouse 40
Leanna~Of Faeries & Fauna I Pam Larmore~P.S. I Love You Crafts I Kelly~North Country Nest I Marie~The Inspiration Vault
Gail~Purple Hues and Me I Lynne~My Family Thyme I Karen~Dragonfly and Lily Pads I Trisha~Blowing Away Out West
Tomika~Life In Pumps I Rachee~Say it, "Rah-Shay" I Lorrin~Embrace The Perfect Mess
Jaime~Love Jaime I Serena~The Weekend Jaunts I Terri~Christmas Tree Lane I Jessica~A Southern Mother
Sam~Raggedy Bits I Cyn~Creative Cynchronicity Valeria~Val Event Gal
Yami~The Latina Next Door I Jeannee~Centsably Creative I Tania~Little Vintage Cottage
Lauren~Wonderfully Made I Vanessa~DIY 180 I Kimberly~A Wonderful Thought I Kim~Everyday Parties
Dru~Polka Dot Poplars Erica~Erica Ever After
DIY Snowman Mason Jar Craft
Materials Needed For Snowman Mason Jar Craft
Mason Jar – I used the large gallon size
White Spray Paint
Craft Paint – White, Orange, Black
Felt – Black or Dark Heather Gray (optional)
Craft Foam (12 x 18) Sheet – Black
Fleece – Red and Plaid
Hot Glue Gun and Glue Sticks
Scissors
Paint Brushes
Step 1:
Paint your mason jar. I used the white spray paint and gave it a couple of coats.
Step 2:
Paint his cute face using the black, orange and white craft paints. I used the raised line under the "Ball" name as a guide for the top of his nose. It was the perfect angle.
Paint the black part of the eyes and make sure it has completely dried before you paint the white parts. I think mine was still a tiny bit wet. It got a little smeary.
Step 3:
The hat is next. I cut a piece of the felt to just go around the part of the lid that screws onto the jar and hot glued it to the lid piece. I didn't want the metal to show but this is an optional step. Another option would be to spray paint the metal part black.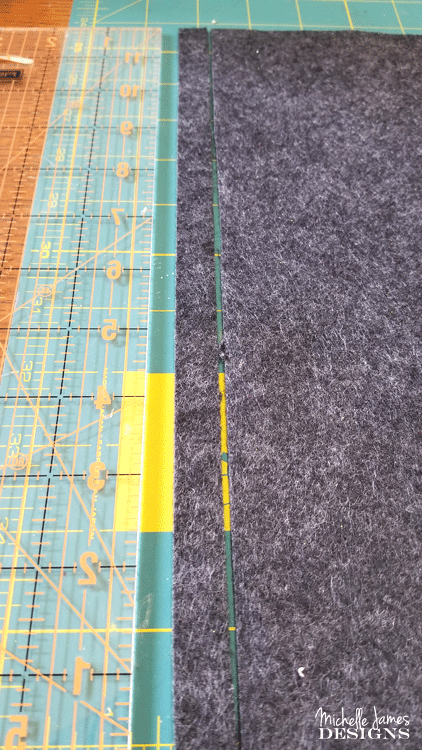 Then I traced onto the black craft foam a circle the size I wanted for the hat. The first one was too small so I drew a second larger circle and cut that one out.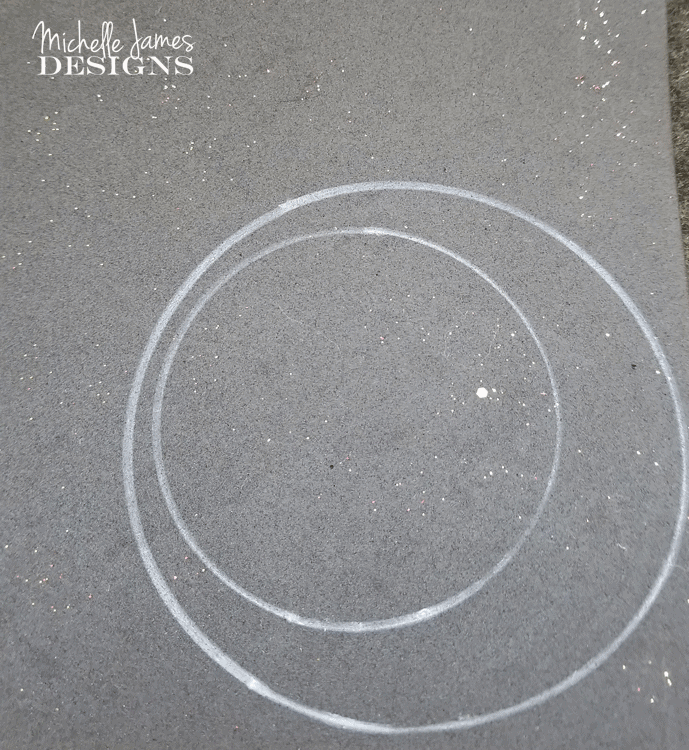 Next I cut a long piece foam for the sides of the hat. I measured how tall I wanted it to be then cut a piece that was longer than what I needed. I used to top of an empty spray paint can as a base and used the hot glue to adhere it to the lid. Then I trimmed it to the correct length and secured the end down. This worked really well.
You can see the black foam piece behind the spray paint lid below.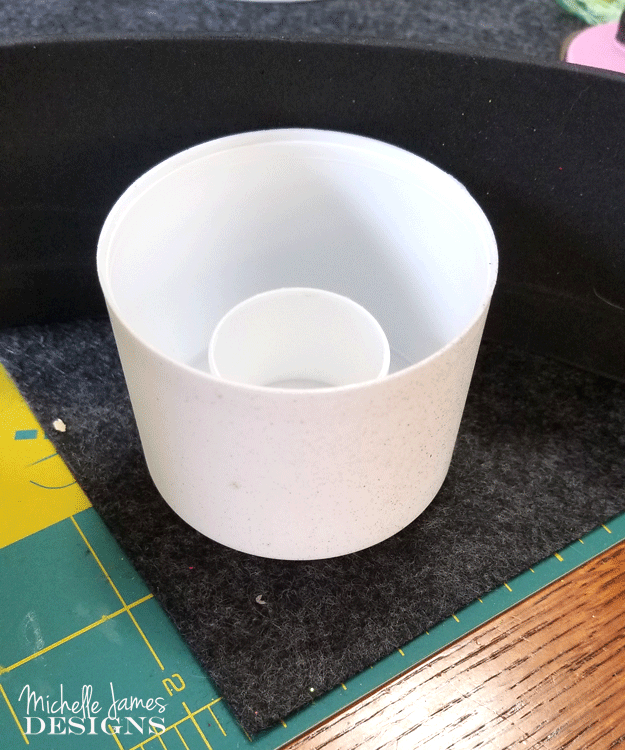 To put it all together I glued the round piece of foam to the mason jar lid, then glued the wrapped spray paint lid onto that. Then one more circle glued at the top finished it up.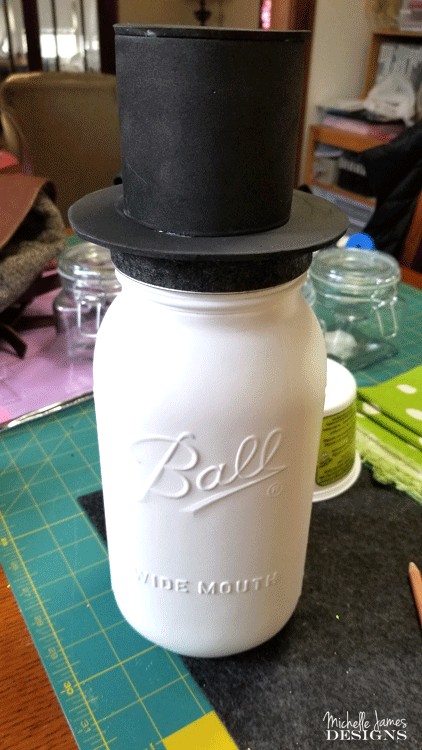 To decorate it I cut a piece of red fleece and a couple leaf shapes of the plaid fleece to add around the hat just above the brim then added a little button. It was super cute.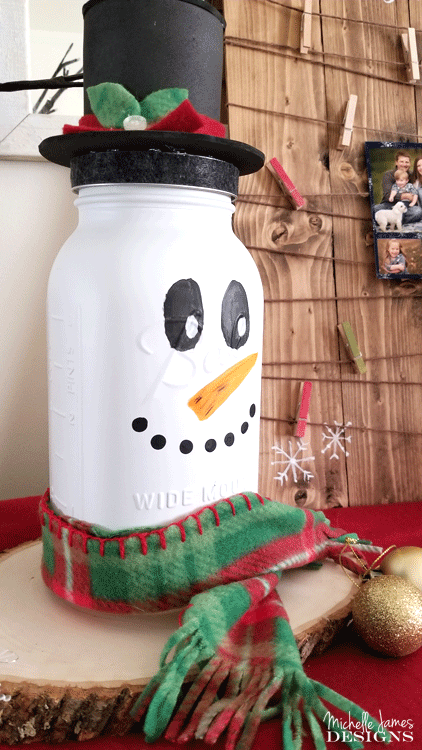 Step 4:
Now for his cute scarf. The plaid fleece and the red fleece are from throw blankets I purchased for super cheap.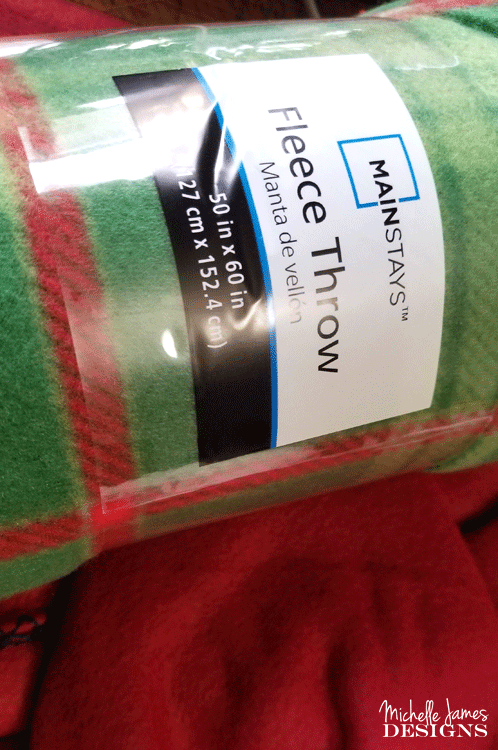 I am going to use them for some holiday throw pillows too but I cut a little bit of them for this project. I cut a piece of the green plaid blanket long enough to go around the jar with some extra length for the fringe. Then I used my scissors and cut up about 2 inches on each end to make the fringe. I think it added a lot to him!
What do you think?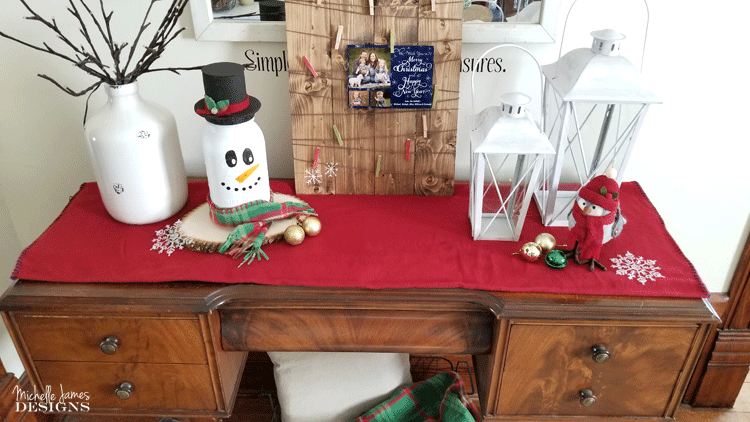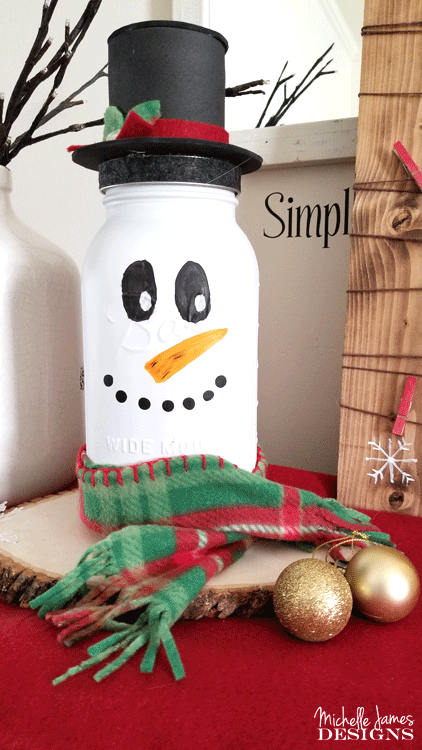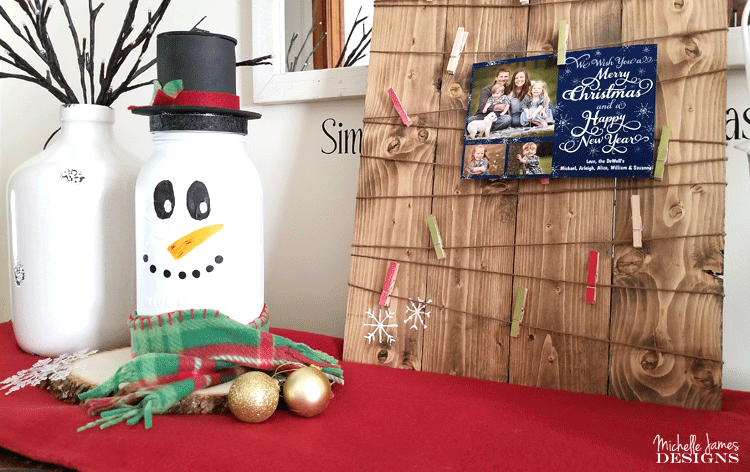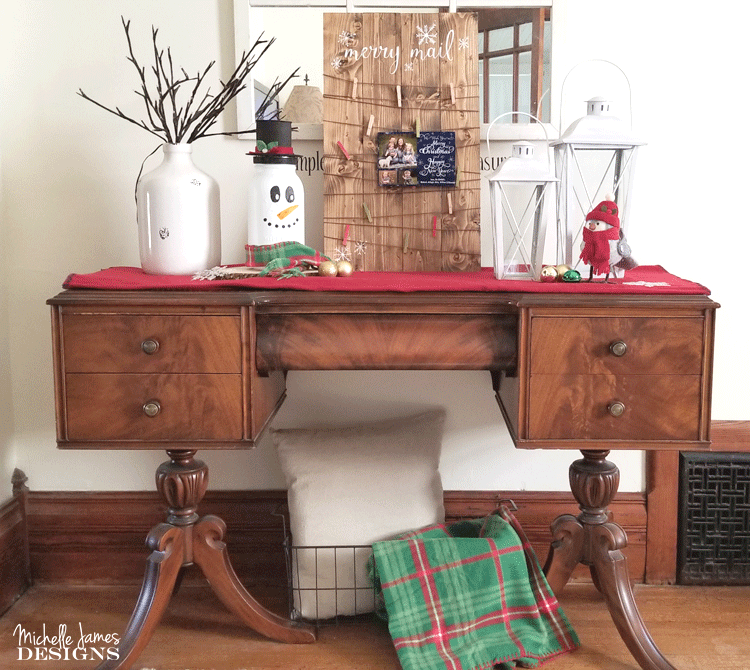 He looks great as decor but you could also fill him up with some fun things as a gift too. How about a t-shirt or gloves and a scarf? He makes great packaging.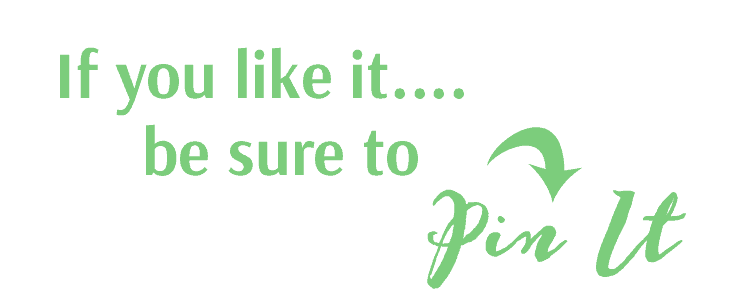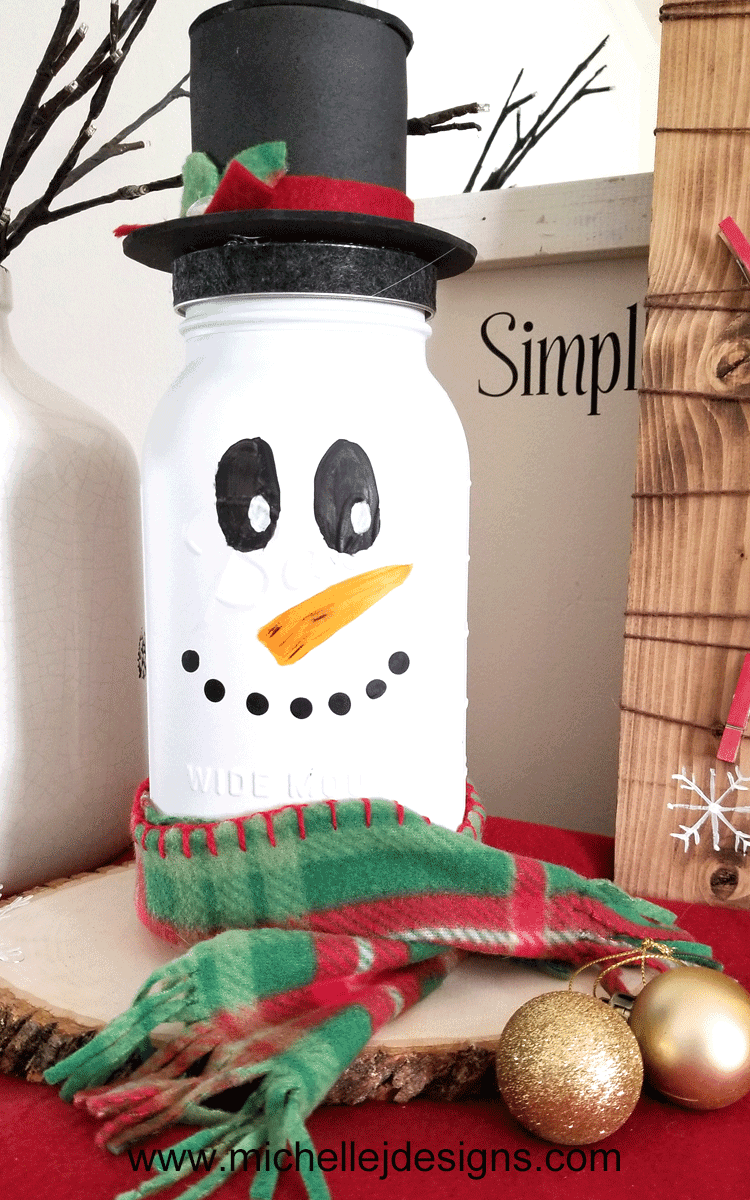 Thanks for stopping by today!
Michelle
Be sure to visit our fellow 12 Days of Christmas Bloggers below for even more creative ideas this holiday season!