Kids like to have their own special books. These are journals, story writing books and composition books just for kids. These are all designed by me and are for sale on Amazon. If you click on a photo you will be taken to the listing on Amazon for all of the details.
If the book is a newer book the "Look Inside" feature may not be there yet. It takes about a month for that to show up. I have added some images of what the inside papers look like below.
Journals & Composition Books
The journals are completely filled with wide ruled lined paper so they can write as much as they like. Story Books
There are two different kinds of pages for story books. The first one has larger lines, more for younger kids and an outline for drawing a picture.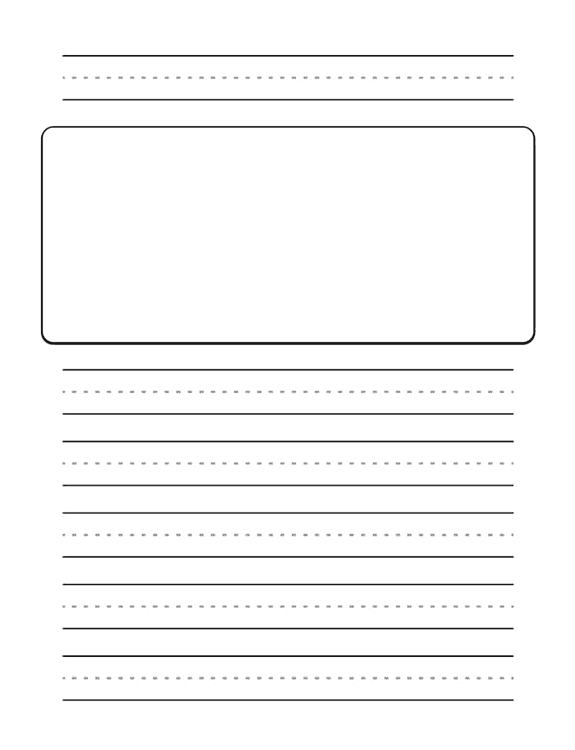 And one that has smaller lines and a blank place at the top of the page for a picture.