Do you like Dollar Tree crafts and gift ideas? Here is a list of 40+ ideas for home decor and gifts for every season! Grab some inspiration.
I love to shop at the Dollar Tree and make awesome gifts, crafts more with items I find there. This is your page for all of the Dollar Tree crafts and gift ideas that are on my site. Be sure to check them all out and get ready to be inspired.
I don't have a Dollar Tree store in my town but there is one about 25 minutes away in the next town. And I usually make a point to find one if we are visiting someone or doing some shopping in a bigger city.
They are adding more and more craft items to the smaller stores but when you are shopping look at everything. There are so many things that can be made from candle holders or napkins or pizza pans. Look at these as crafting blanks instead of what they truly are.
I have put together this list of my Dollar Tree crafts and Gift Ideas I hope you enjoy it!
Dollar Tree Spring Crafts and Gifts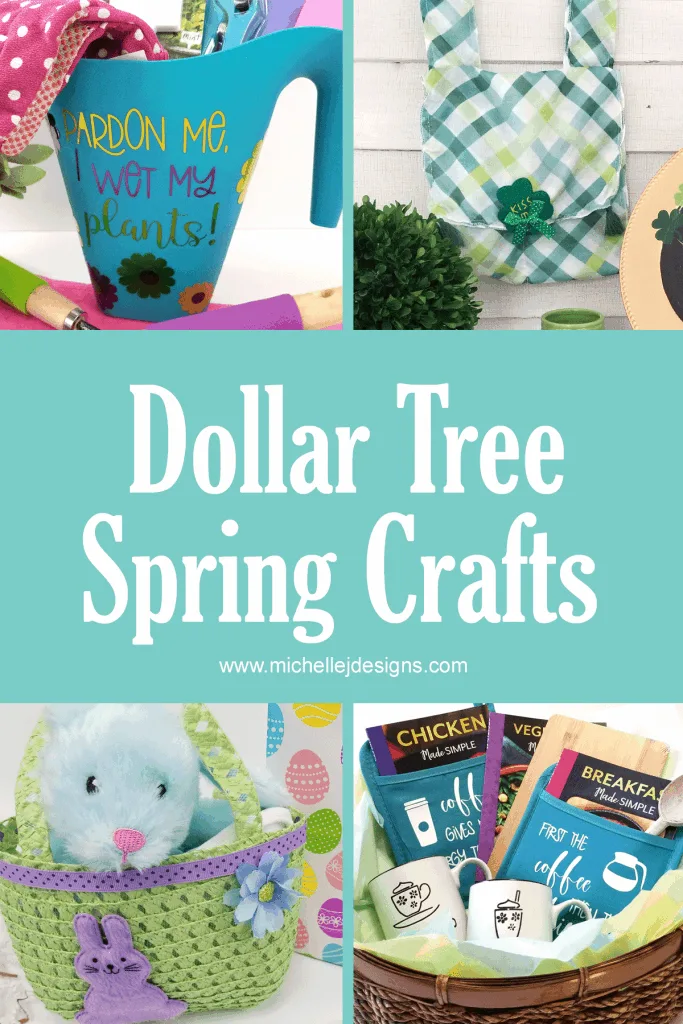 Dollar Tree Summer Crafts and Gifts
Dollar Tree Fall Crafts and Gifts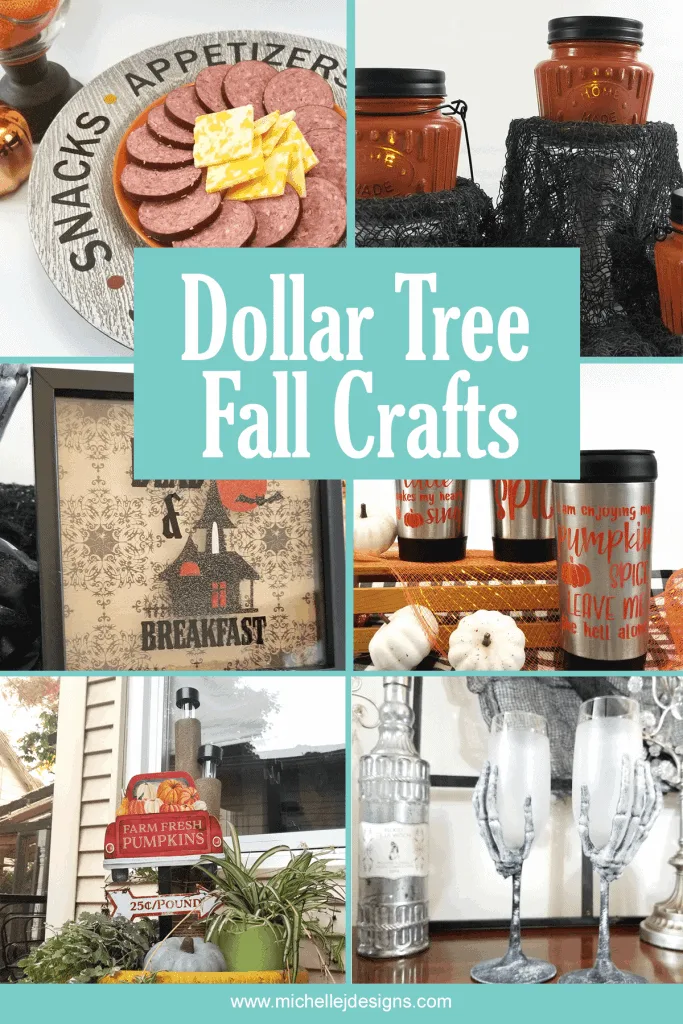 Dollar Tree Winter and Holiday Crafts and Gifts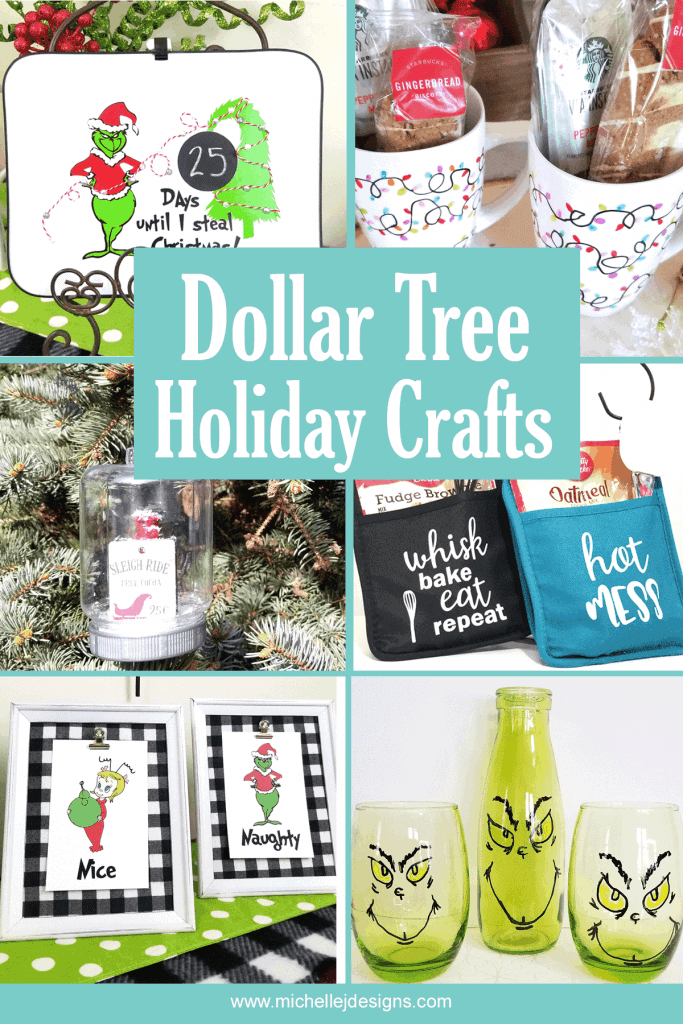 Dollar Tree Home Crafts and Gifts
These charger plates can be used as charger plates, of course but think outside the box.
A type of wreath
The bottom tier of a tiered tray
Add vinyl and use as a decorative piece of decor
These are the potholders I used to add some awesome sayings to and give as gifts. They turn out so cute. If you need the SVG files you can find them in my Etsy store, Michelle James Digital.
I hope you found some good Dollar Tree inspiration for some gifts and crafts of your own. These are such fun projects and they won't break the bank.
If you would like to share your projects or get more Dollar Tree craft and gift ideas join this Facebook Group that some fellow Dollar Tree bloggers and I run. It is a fun group! Just click on photo below to be taken to the Facebook page then click "join".

Thanks so much for stopping by!
Michelle