You guys it is time for another Movie Monday Challenge. This month it was all about a great, great summer movie. I created these nail polish swirl glasses inspired by the movie JAWS!
They would make perfect gifts too. If you love Dollar Tree crafts and gifts check out this long list of inspiration!
And if you like to work with glass check out these painted glass crafts!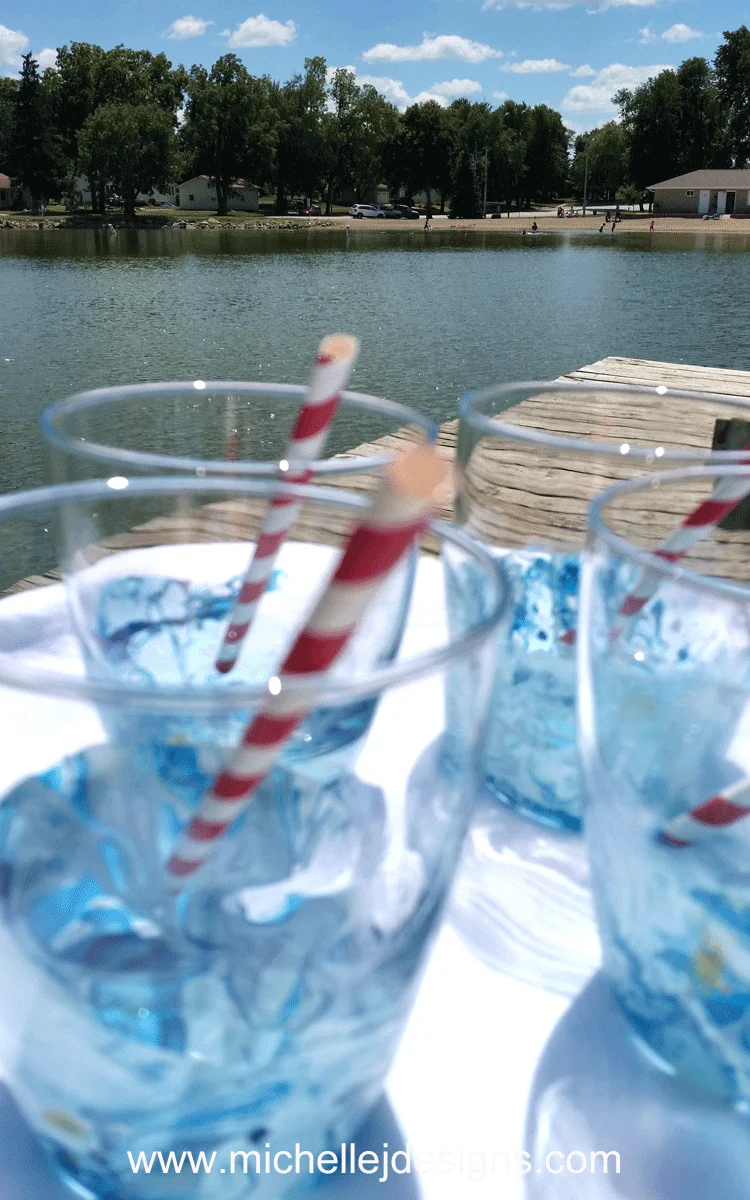 JAWS Inspired Nail Polish Swirl Glasses
On the last Monday of each month, a group of bloggers participate in a #MovieMondayChallenge, hosted by C'mon Get Crafty! We decide on a topic, genre, or specific movie to use for inspiration and everyone gets free reign to create something wonderful! Last month we chose wedding movies and I made this Runaway Bride inspired Tennis Shoe Planter.
When we decided on JAWS as our Movie Monday Challenge I was at a loss as to what I could craft that would be inspired by this movie. I had to give it a lot of thought but as I was perusing my friends blog at Sassy Townhouse Living I came across some vases she had created using nail polish. They were so pretty so I did a search on Pinterest too. Wow, a lot of people have done this and I was just now hearing about it.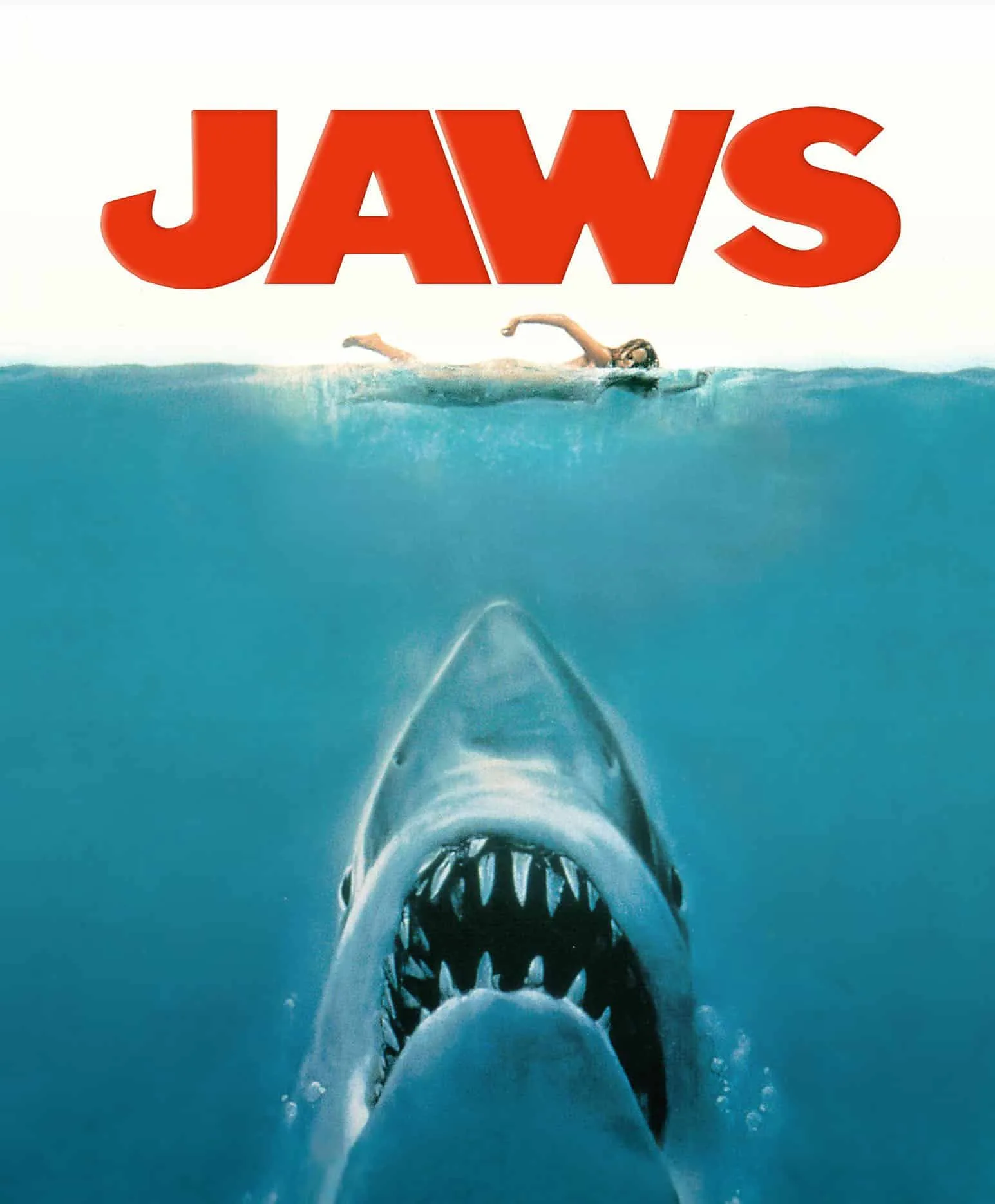 Everyone who is old enough remembers the horror of JAWS and this movie poster is so iconic now. That movie literally made me so afraid to swim in any ocean. I don't live by the ocean but when I visit I still do NOT venture out very far.
The colors of the poster were the inspiration for my craft project. I wanted ocean colors mixed with some sand. I thought about adding the blood red but I really didn't want the glasses themselves to look like a patriotic project.
Supplies Needed To Create Nail Polish Swirl Glasses
Materials List
Glassware – I got mine from the Dollar Tree
Nail Polish – I normally would use what I have but I did not own these colors. Dollar Tree again!
Plastic Container – I tossed mine when I was done.
Water
Toothpicks
Paper Towels
Getting Started
Start by washing and drying the glassware. I really struggled to get the stickers off the bottom of the glasses. What a pain. A razor blade and some alcohol finally did the trick.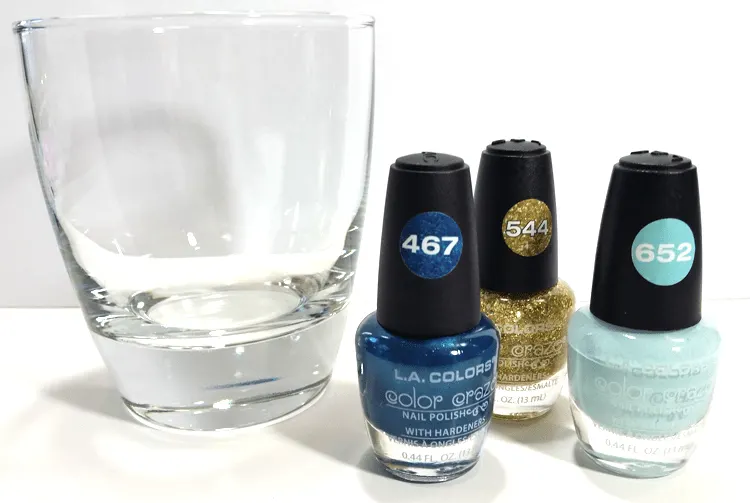 Add some water to the plastic container. I chose a pretty small container because I wanted to contain the nail polish. I just needed enough room to be able to swirl the glass.
Pour some of the darker blue nail polish into the water, then add some of the light blue. Using a toothpick gently swirl the two colors around a bit.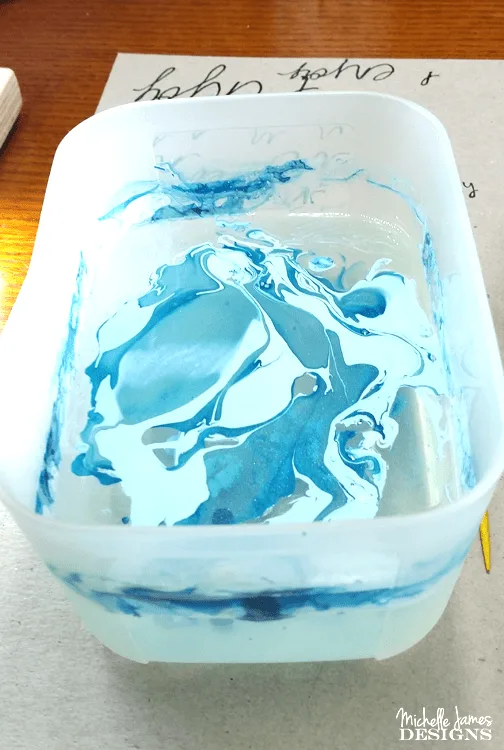 Dip the bottom of the glass into the polish and move it around a little to get the sides. I didn't want to get anywhere near the top of the glass so I kept it low.
Add more nail polish between dips. It helps to keep the colors strong.
Turn them upside down on the paper towels to dry.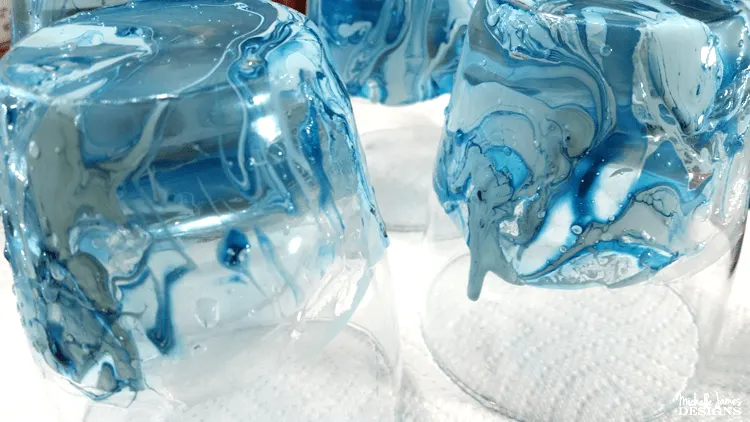 I waited about 20 minutes then added some of the gold glitter to the mix. It did not work as well as the regular nail polish. I didn't want to pour out of the bottle and it came out in little clumps.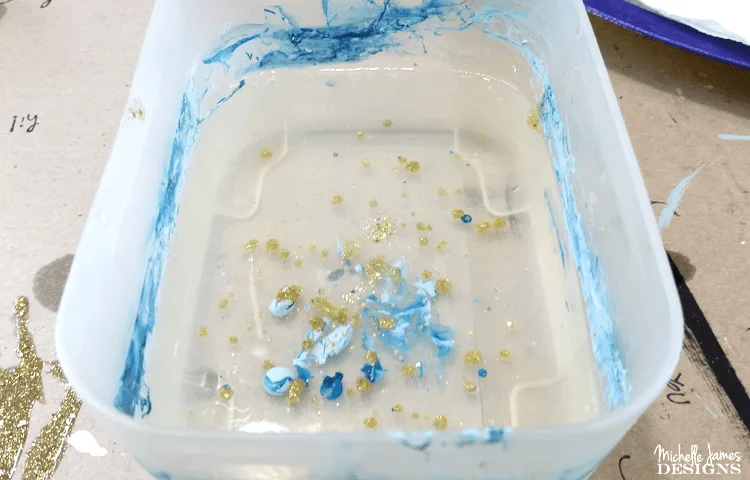 If this happens use the toothpick to break them up. I was able to get little bits of the gold onto the glasses but it is hard to see. A lot of it is on the bottoms.
But it was a fun project and I think they still came out looking pretty ocean inspired.
I even went to the lake to take some pics! It's just like the ocean right?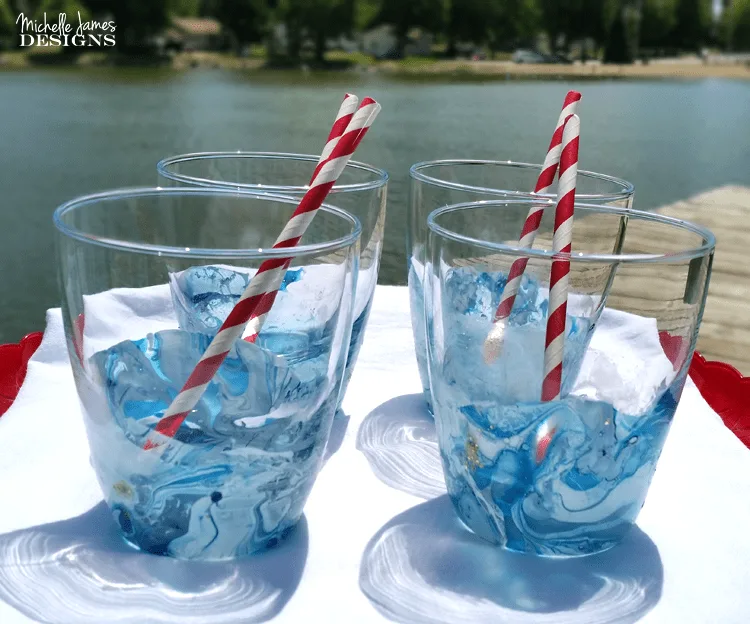 What do you think?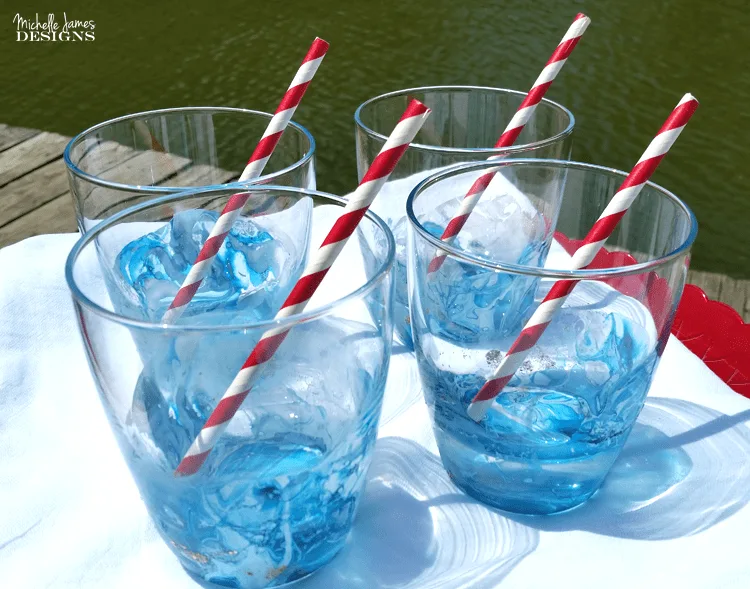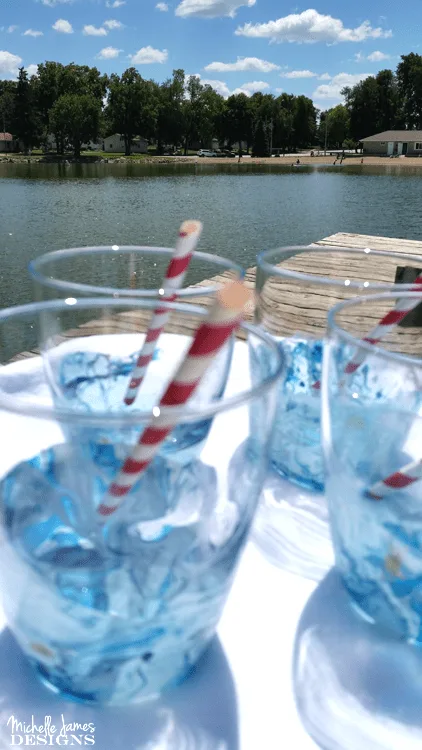 They are not dishwasher safe but I was able to wash them by hand just fine! They are so fun to look at.
Now let's see what everyone else was inspired to create for this month's #MovieMondayChallenge!! If you'd like to join our Facebook group, you can request an invite here.
If you like it don't forget to pin it!

Thanks for stopping by!
Michelle