I am in love with these holiday wine glasses! I have seen a lot of different patterns and designs on Pinterest but I thought these were so fun.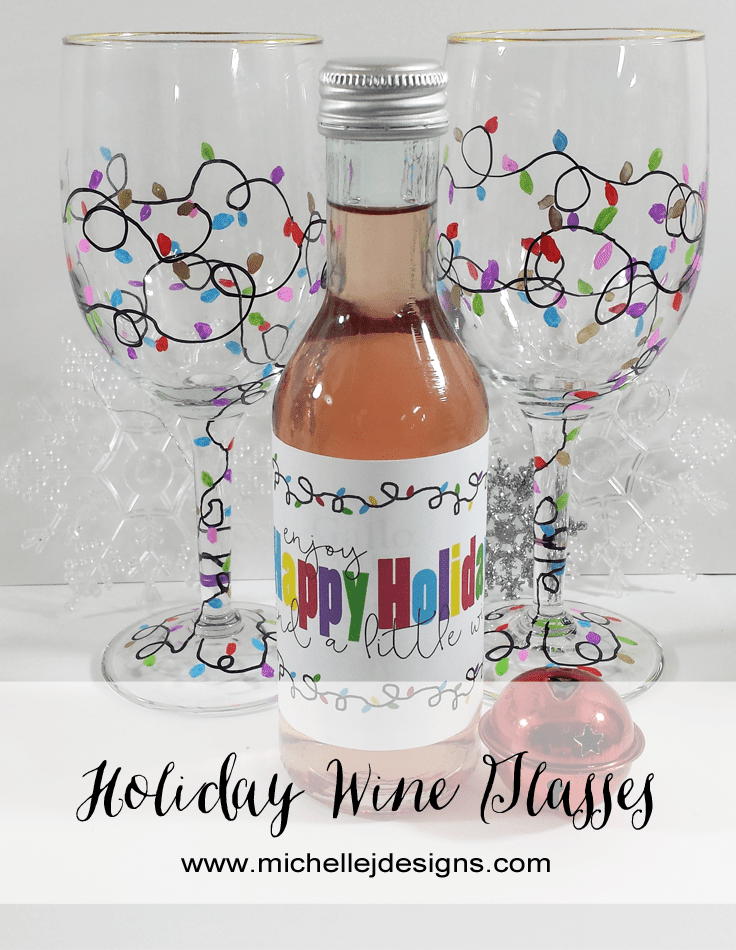 Holiday Wine Glasses
These are going to be part of our class with the Ornament Tree Holiday Decor. It is really going to be a great class. For details of the class and to sign up online you can click here! Go ahead…click away.
I used these Sharpie Oil Based paint pens for the lights on the glasses. Have you ever seen these? I was researching for the class and found out these are the best product to use on the mugs and the wine glasses.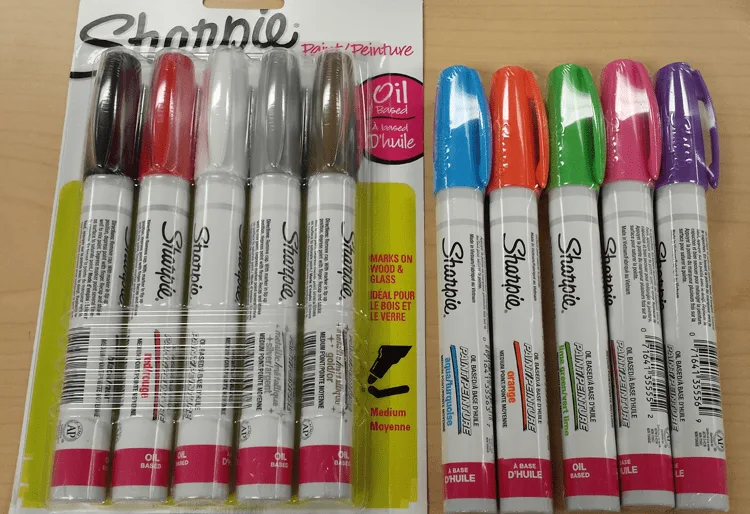 Maureen picked them up for me at Michael's because she is a traveler. We have to drive at least 2 hours to a Michael's. It is just sad.
After drawing the design make sure to bake them at 200 for 1 hour. This makes them hand washing safe. I still would not put them in a dishwasher though.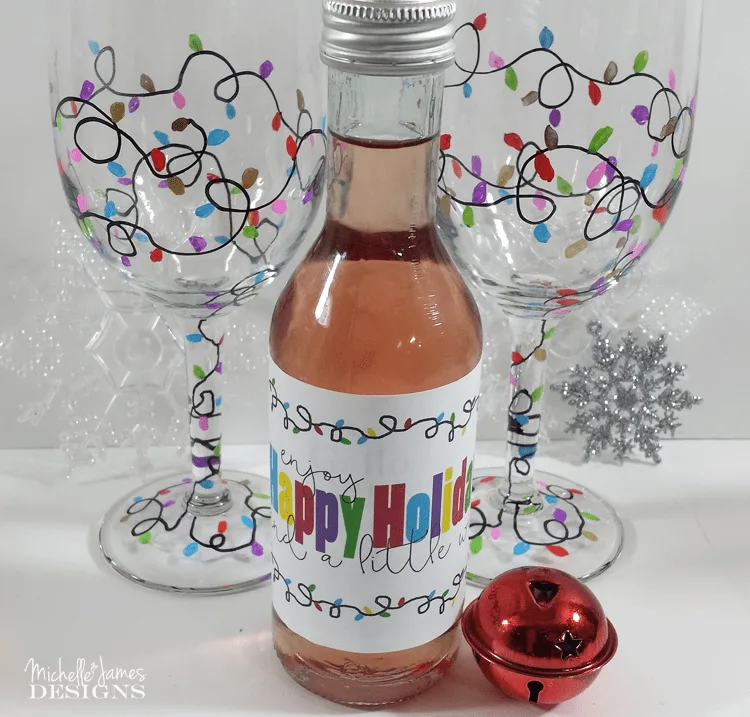 If you take the class you will make the two wine glasses and get the label and the mini bottle of wine. Plus make the Ornament Tree Holiday Decor project as well.
The label says, "enjoy happy holidays and a little wine" I thought it was fun because it is a mini bottle. Get it? So cute.
If you would like to attend please sign up and pay by Friday, December 4th. I have a lot of supplies to purchase and prep. I really hope to see you there.
If you have a friend that would like this class or future classes please share. I love to connect and meet new people. You can find Michelle James Designs on Facebook, Twitter, and Pinterest! Oh and Hometalk. If you love DIY you will love Hometalk. Check it out and give me a follow.
Thanks so much for stopping by.
I am sharing this post at: