Wow! November has been flying by and I am just now getting out my November 2015 kit. Hmmmm…well it is now out and I can focus on the December kit…right?
I am hoping those of you who have been downloading the kits have been waiting for this.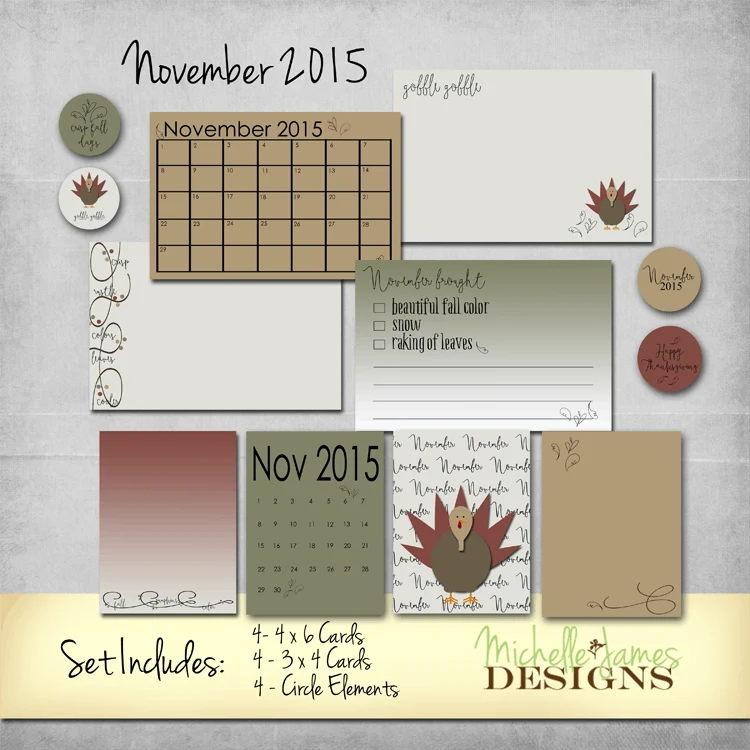 November 2015 Kit
I really love creating these kits and this one was no exception. Once I get my color palette figured out the rest is just fun. I designed this funny turkey for the Thanksgiving holiday. Isn't he handsome?
The kit includes four 4×6 cards, four 3×4 cards, four circle elements and two pages for printing the cards and using them in your traditional Project Life pages. Don't forget these cards are great for mini albums and cards as well. They are versatile and fun.
Here are the print pages you get.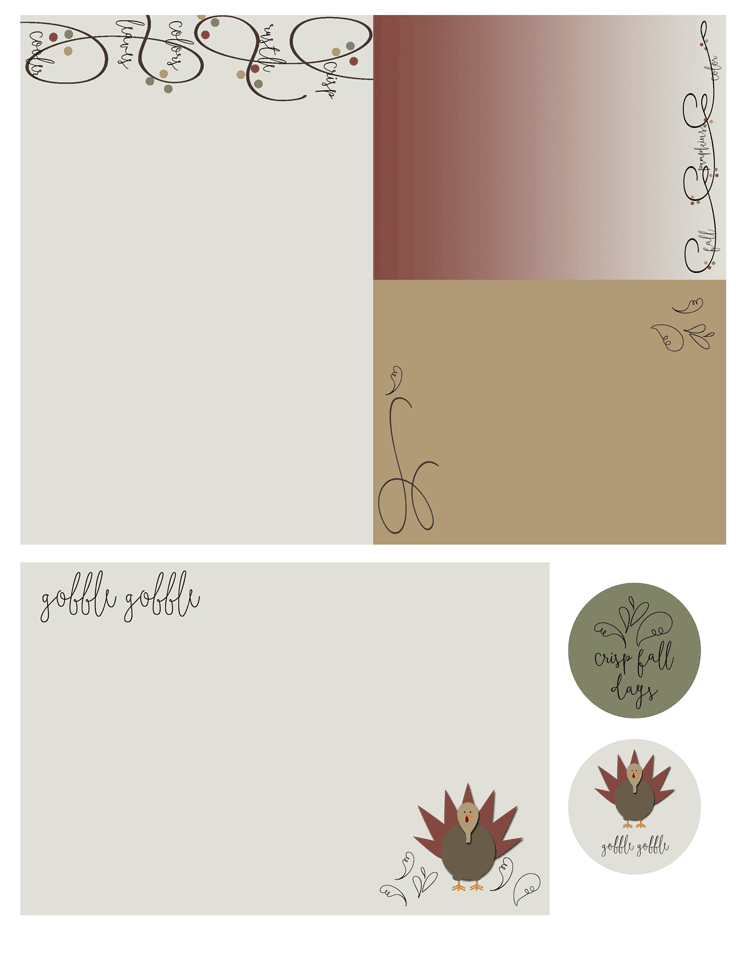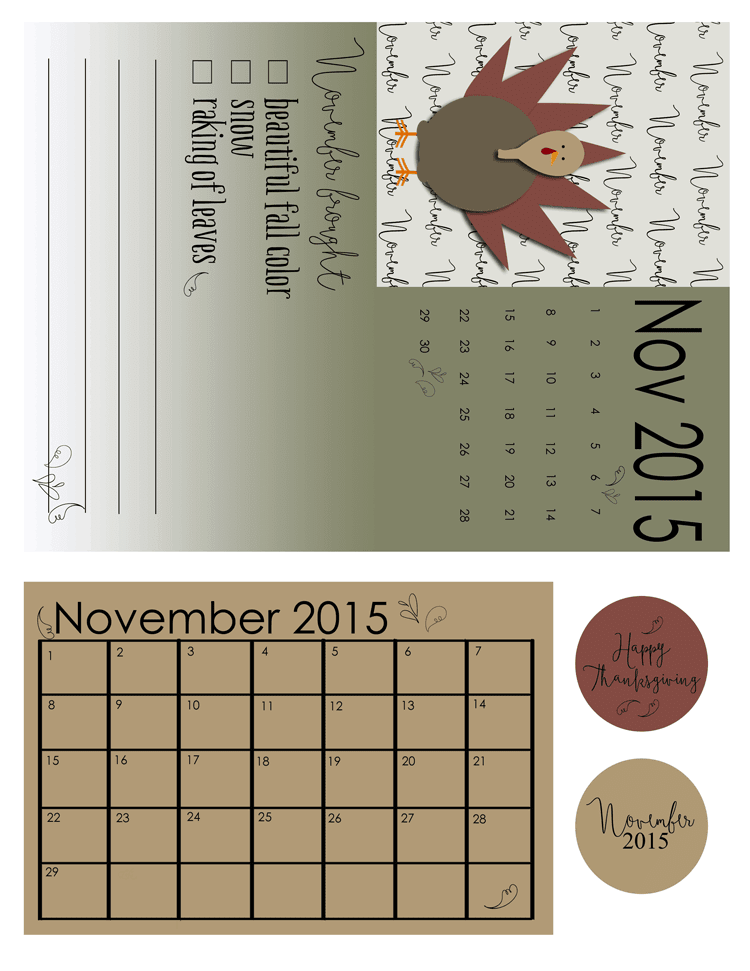 What do you think? Print them out and have some fun. I would love to see what you make. You can place your creations on my Facebook page. I would be so fun to see what you guys come up with and how other use the kits. You would probably inspire someone to try and download it for themselves. And that is a good thing.
Download this kit by clicking on the "add to cart" button below.
I hope you enjoy this download. Don't forget to check out all of my other designs as well. You can find them here.
Thanks so much for stopping by.
I am sharing this post at: