I found this great Ornament Tree idea on Pinterest and thought it would be such a fun project for one of my classes. I love to get ideas from Pinterest. It was a huge hit for the class.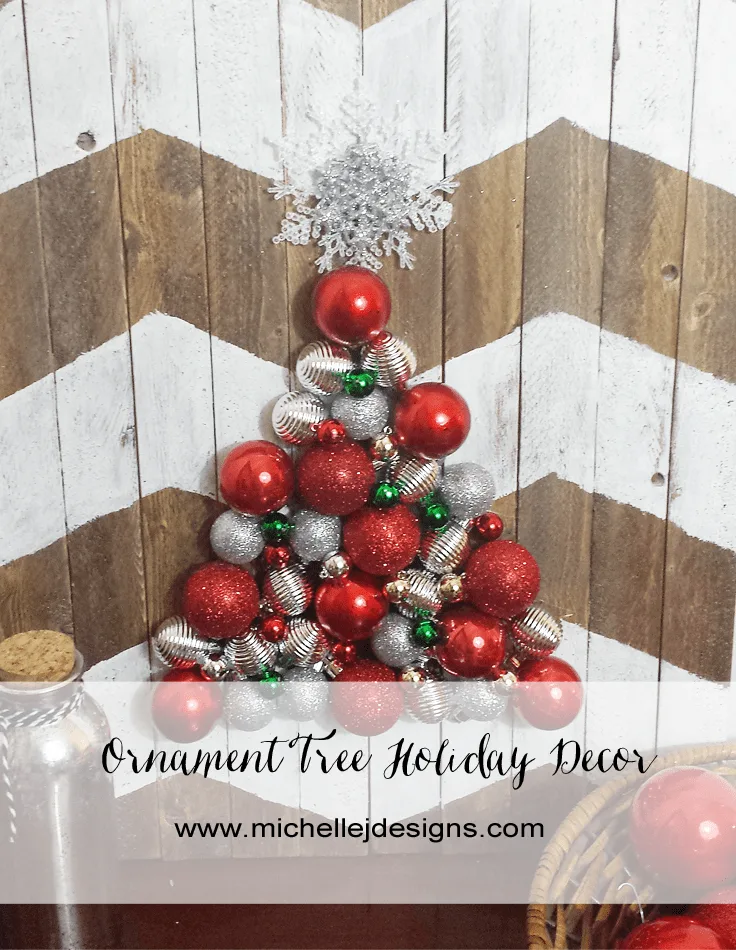 Ornament Tree Holiday Decor
The original idea from Pinterest used pallets but I did not want to bother with taking them apart. So I chose to use lath. It is smaller but lightweight and easy to work with.
The wood background is made with 10 pieces of lath which measures just over 15 inches and it is 20 inches tall. I love the size. Jeff made it for me and applied two pieces across the back and used wood glue and our new electric stapler that we purchased for this upholstery project, to hold it together.
I brushed on a dark walnut stain and let it dry over night.
I created a cardboard chevron pattern that I traced onto the stained wood and painted white. Then using a sanding block I distressed the entire background.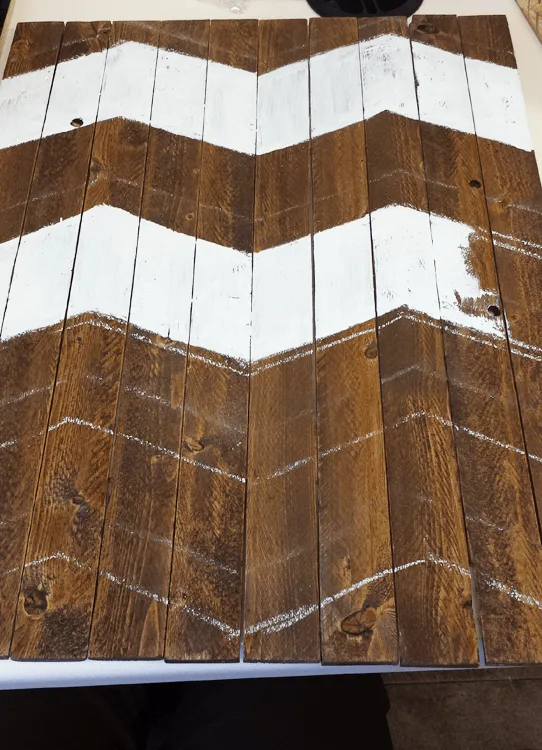 Arranging the ornaments was the next step.
Figure out how wide and tall you want your tree to be and mark points for the top and the two bottom corners.
Arrange your ornaments without gluing them down until you like the way it looks
Use a hot glue gun and glue sticks. Then lift a couple of the ornaments at a time, place some glue underneath them and set them back down.
I started with the bottom two corners and worked my way up.
They went on quickly and easily. I was quite surprised.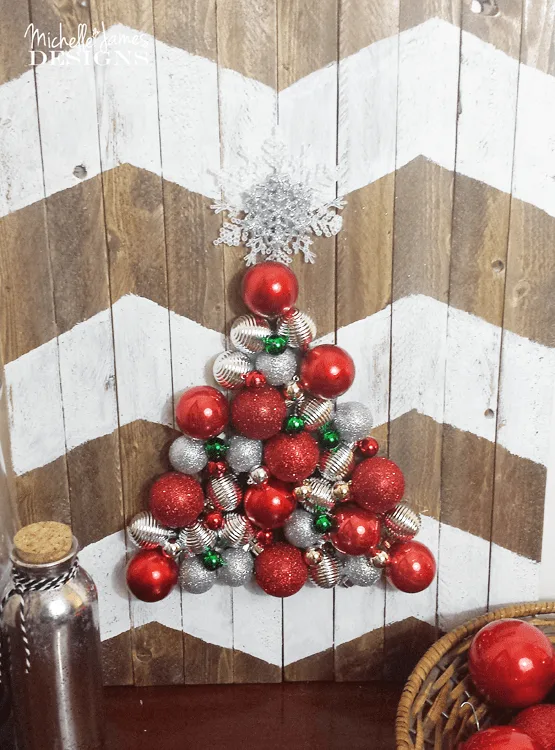 Wine Bottle Label and Decorated Glasses
This project was also part of the same class and we had a blast making them. I have the instructions below so keep on reading!!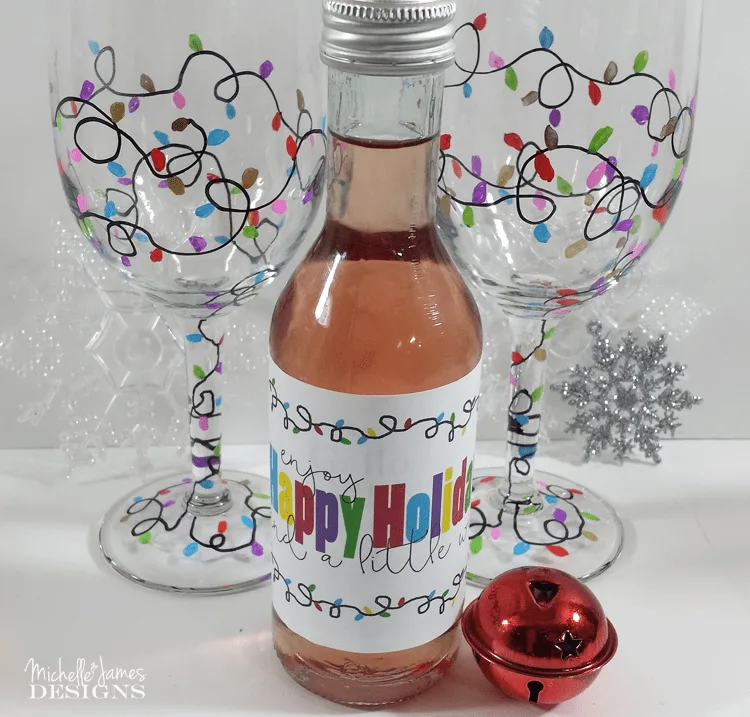 For this project I used Oil Based Sharpie Markers. These markers are perfect for glass and porcelain products and when baked will become permanent. Be sure to hand wash them though.
All you have to do is start drawing. I used the the black marker first for the string for the lights. If you mess up just have a q-tip and some alcohol ready to "erase" then start again.
When you have the black done, use the different colors to create the lights. It really is an easy and fast project and makes a great gift. Anyway, after they are all done, place them in a cold oven and heat it up to 250. "Bake" them for 30 minutes then turn off the oven and take them out after everything is cool.
Then you have the perfect wine glasses gift to give someone. Have fun!
I hope you enjoyed the ornament tree and wine glasses post. These are great projects to create.
Thanks so much for stopping by.
Michelle