I am pretty excited about today's post. It is my first post for StyleTech Craft. I was chosen to be one of six people on their 2018/2019 Design Team. I will go into more about the company in a minute. For this post I used their glossy vinyl to create a DIY Grinch inspired stocking wall hanger!
This post is sponsored by StyleTech Craft. As a member of the StyleTech Craft Design Team I have been provided product and compensation in exchange for my ideas and post but all opinions are 100% my own.
I am adding more Grinch decor this year to continue with my Grinch Theme. It is so fun!
If you like to make your own Grinch crafts and decor then you have come to the right place!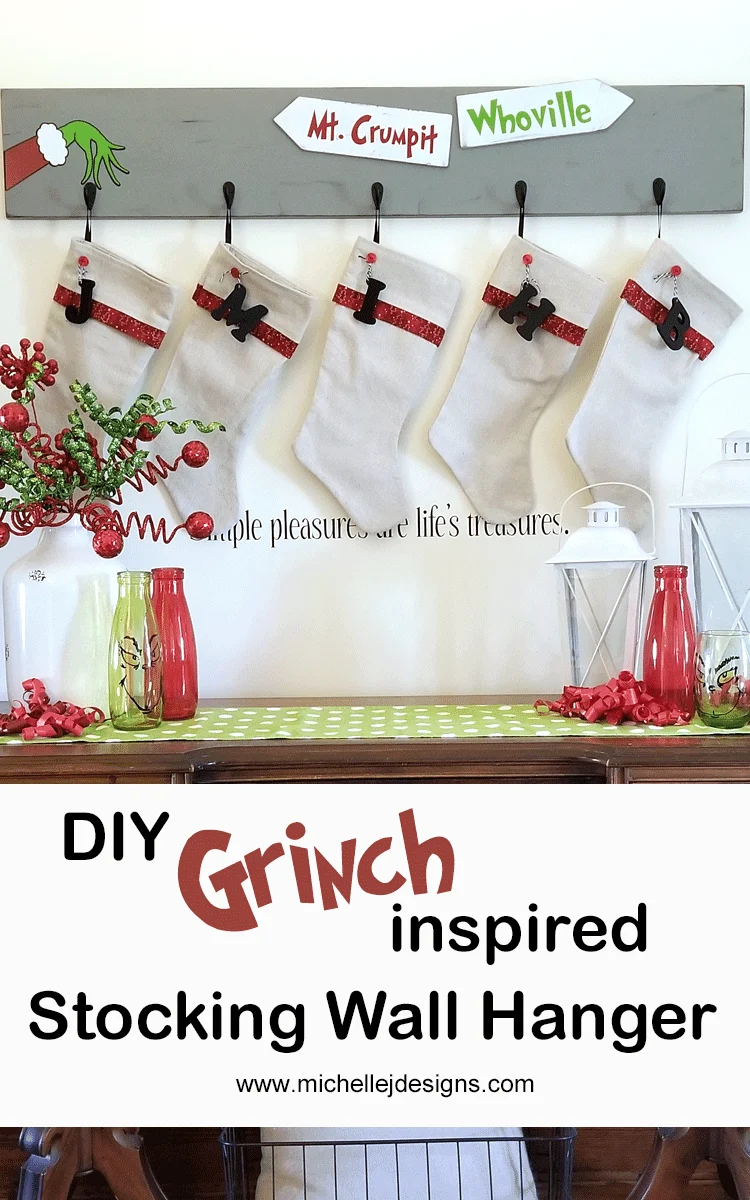 Materials needed:
This list includes some crafty affiliate links. You can read my full disclosure here!
3′ 5″piece of 1×8 pine
2- 3×11 inch pieces of masonite
Gray paint – I used some leftover Valspar paint.
Black and white spray paint
StyleTech glossy vinyl green, red, white and black
Cutting machine – I use the Silhouette Cameo If you want to know why I love it you can read about it in my product recommendations here.
Hot glue gun and glue sticks
Drill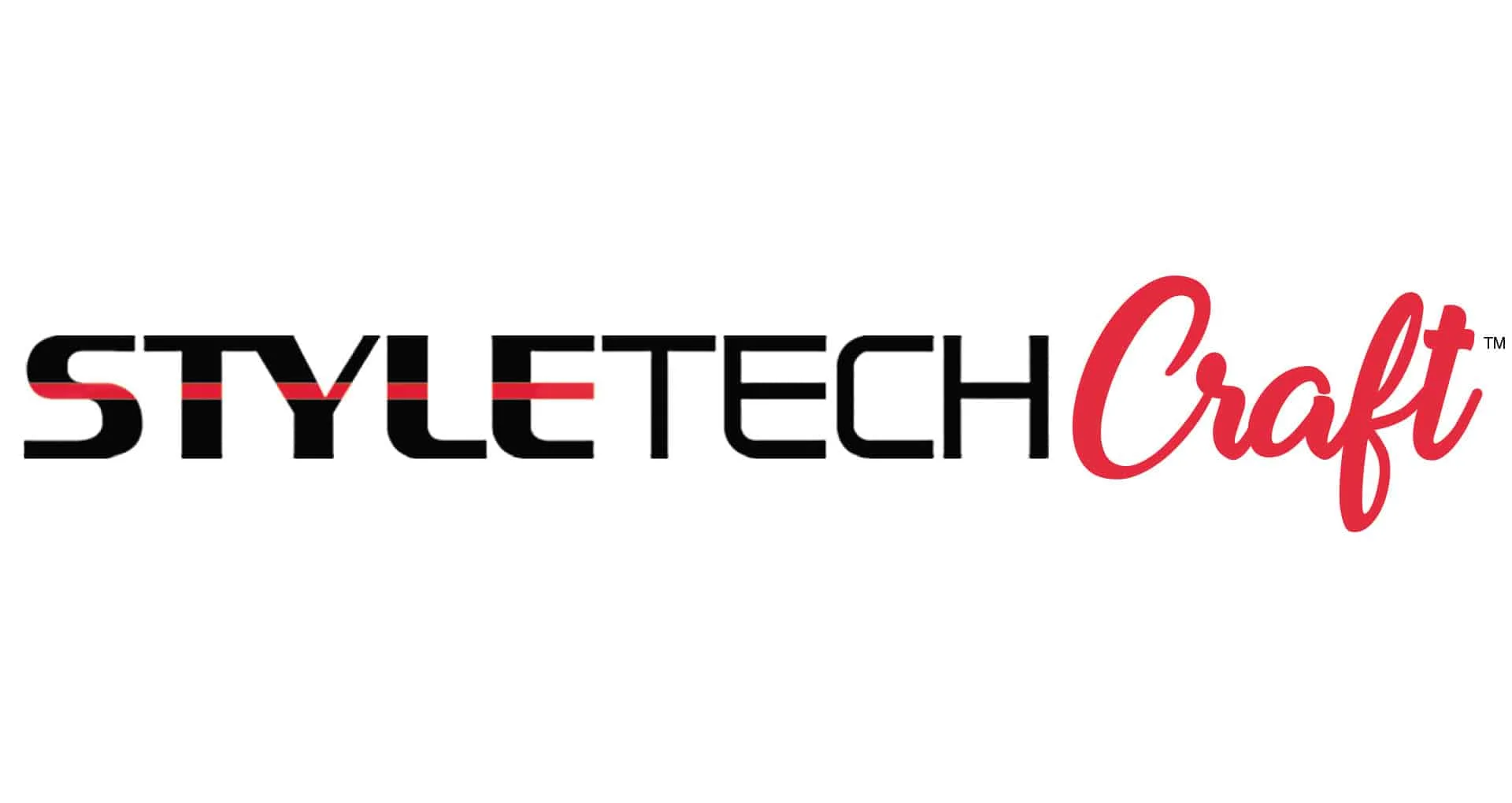 Who is StyleTech Craft and what do they do?? This company started out in the professional and automotive industry manufacturing vinyl for different markets. They expanded their products to include the craft industry now carry over 150 colors and styles of vinyl and offer many different types such as transparent glitter, opal, glossy, chalkboard, etch and more. They are all made in the USA which I love.
After using this vinyl only a couple of times so far, I can say it is easier to use than most and it is easier to weed. I really love it.
I have a Silhouette but it can be used in all cutting machines and with the very popular dies and die cutting machines and punches.
You can watch my step-by-step video below!
DIY Grinch Inspired Stocking Wall Hanger
Last year I started a Grinch theme for my Christmas decor. You can see the Grinch theme tablescape, our wood tree with the Grinch quote and the fun Grinch gifts. I loved it and decided to add more this year.
What I really needed was a stocking wall hanger. We don't have a fireplace which is a real bummer. I want a mantel so bad. But what do you do?
So I did what any DIY'er would do. I made one. Not a fireplace mantel…but a Grinch inspired stocking wall hanger.
This how you can make your own.
Step 1:
Prep and paint your pine board. I gave mine two coats of the gray paint.


At the same time I cut my two smaller boards in the shape of arrows. I used a band saw. If you don't have a band saw you could easily substitute heavy cardboard pieces for the masonite so they can be cut easily.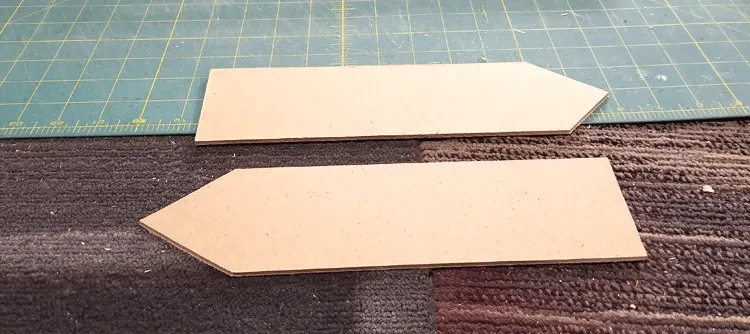 After these were cut, I sanded them lightly before I painted them. Black spray paint was the first coat so that when I distress them later the black would show through instead of the light wood color. Once the black paint was dry they got a couple of coats of white spray paint.
Step 2:
While the paint was drying I headed over to my cutting machine to design and cut out the vinyl pieces. I have used this Grinched font from DaFont for all of these projects and it is great. I am pretty sure it is a personal use only font. So be sure you are not using on items to sell.
I also purchased the Grinch hand SVG file from Etsy for $2.
I cut the Grinch hand first. This file came with all of the layered parts already "ungrouped" so it was easy to separate in the program. I really liked the layered look so I decided to use all of the colors.
If you look closely at the black hand you can see the leftover line from an ornament I erased. I trimmed it from the vinyl with scissors after it was cut out.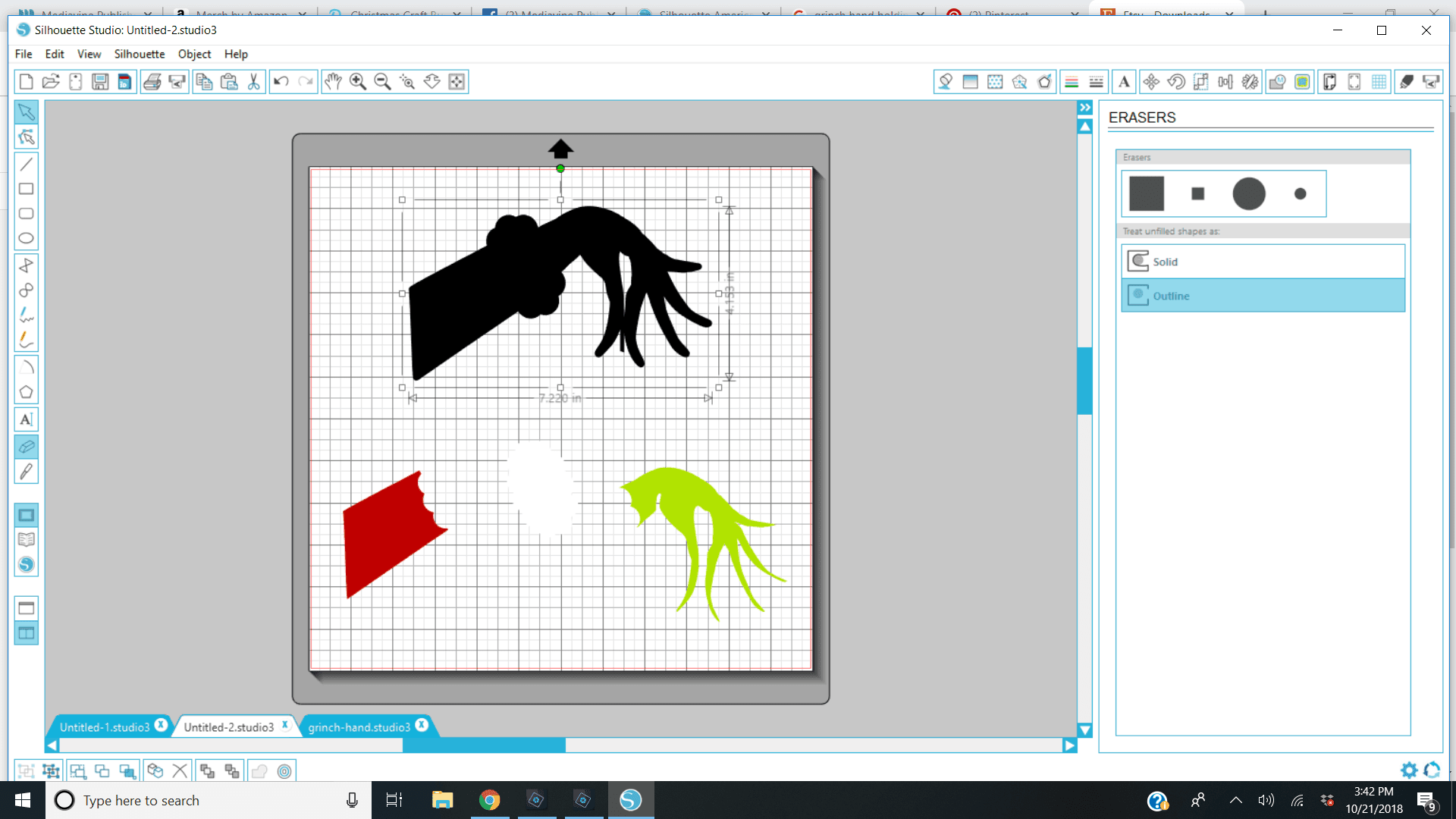 When there are multiple colors that need to be cut. I cut and arrange the vinyl on the cutting mat so I can cut all of them at the same time.
You can see the cut lines in the photo below.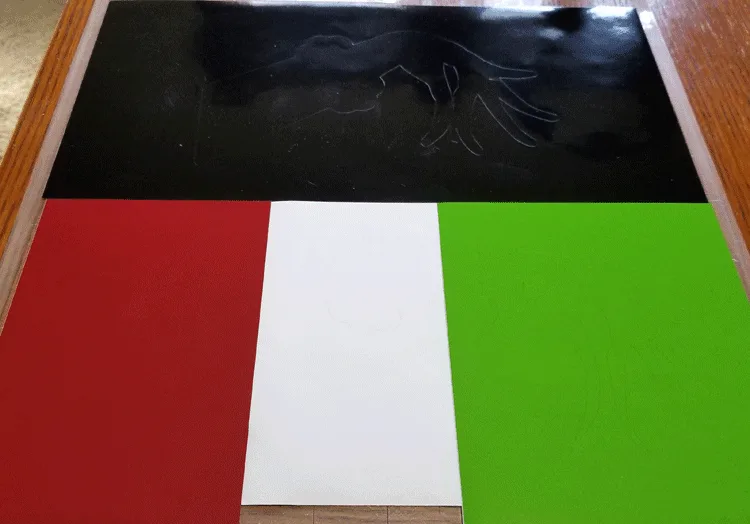 The arrow signs are supposed to be pointing to Whoville and Mt. Crumpit so I used the Grinched font and cut them out of red and green glossy vinyl to go onto the white signs.
I used the same method to be able to cut them at the same time.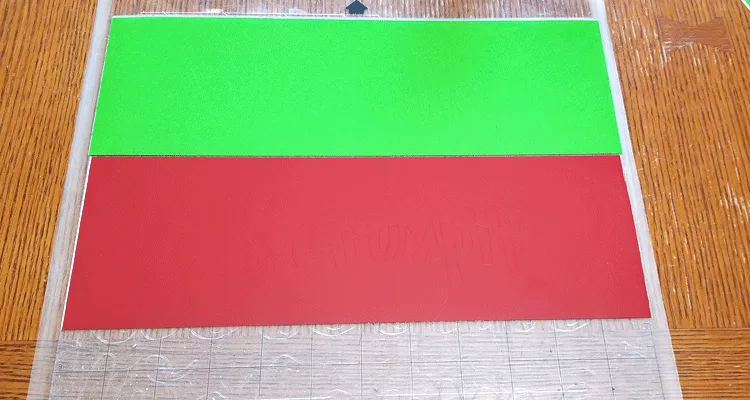 Step 3:
Transferring the cut vinyl pieces to the wood pieces. This can be a tricky process but transfer tape really is your best friend. I have to admit that I have never used actual transfer tape until this project. I always thought it was a waste of money when you can just use clear contact paper and do the same thing. Well, I am telling you… the contact paper works…but this stuff is amazing. There really was a difference and I could tell right away.
First I peeled away the parts of the vinyl that were not going to be on the project. The excess.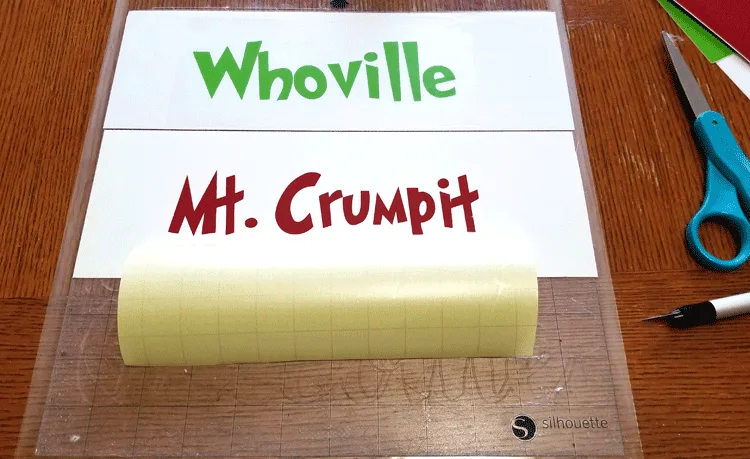 Then I cut pieces of the transfer tape to fit over the text or the image.
It's hard to see but it is there. Then peel the transfer tape off the backing paper bringing the text/image with it and you can place the entire design onto the wood and peel off the transfer paper. Everything stays in place and you have a perfect design every time.
This step is optional but I did use the roller to help with any air bubbles and to help it adhere better to the wood.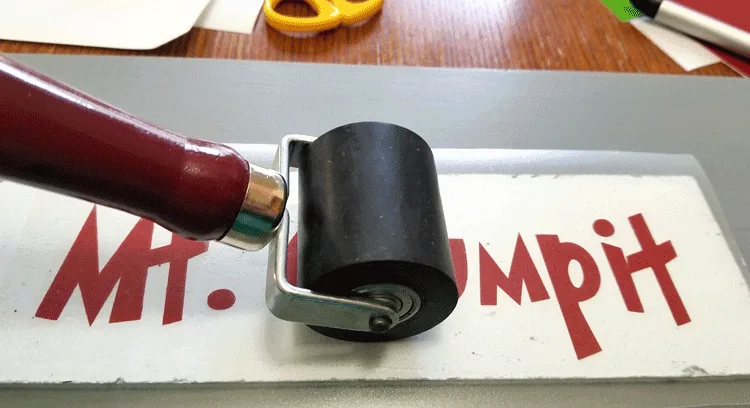 The Grinch's hand was a layered piece so I used the transfer tape to place each color onto the black background then used more transfer tape to bring it over the stocking wall hanger.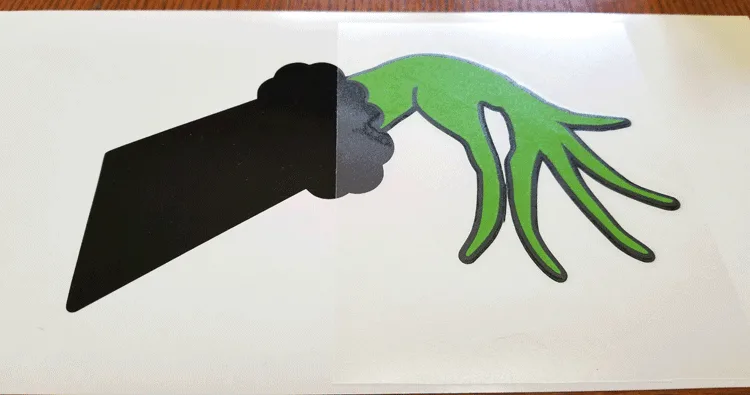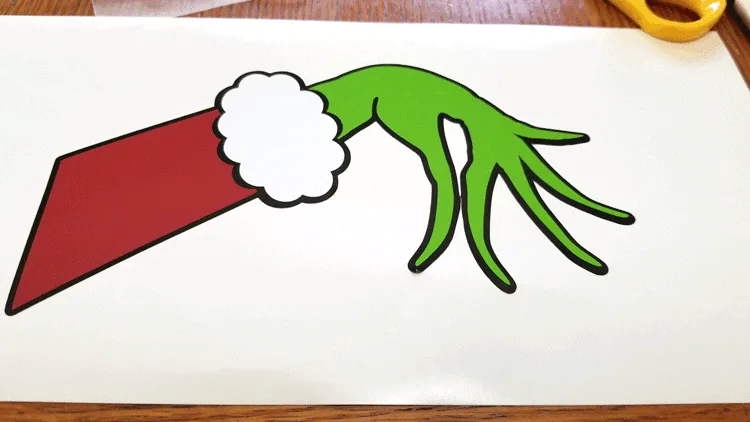 I wanted it to look like the Grinch was stealing one of the stockings so I had to figure out where the hand and the hook would be. I also added a tiny bit of dry brushing for a distressed look.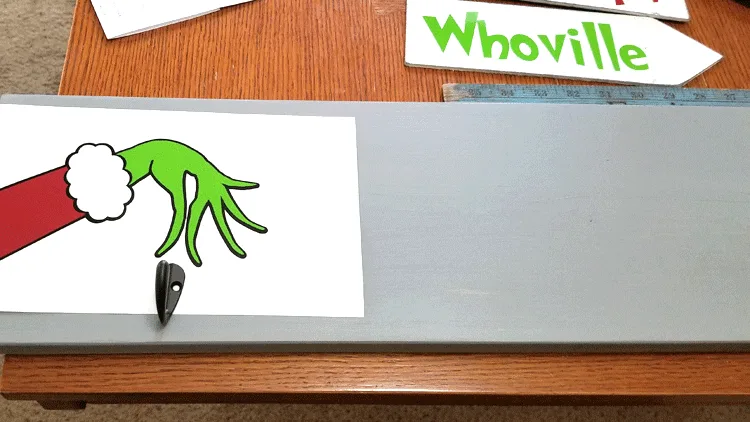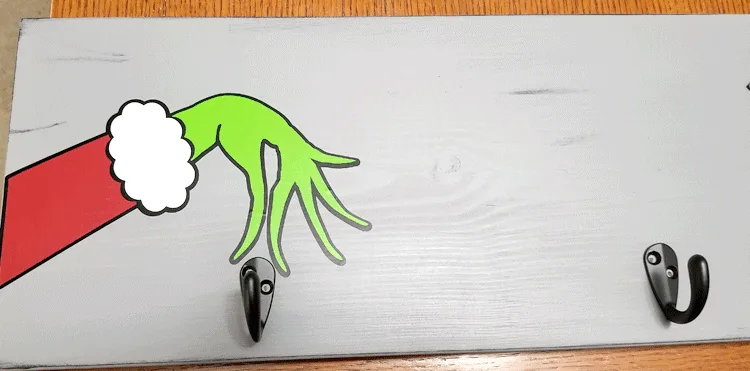 Step 4:
Putting it all together! Once the hooks were screwed on I was able to add the Whoville and the Mt. Crumpit signs with the hot glue gun. I kept changing my mind as to where I wanted them. It is my right…right? Then we added two saw tooth picture hangers on the back to hang it up.

Step 5:
Hang it up and admire your awesome work. Isn't is too cute? I am so happy with it.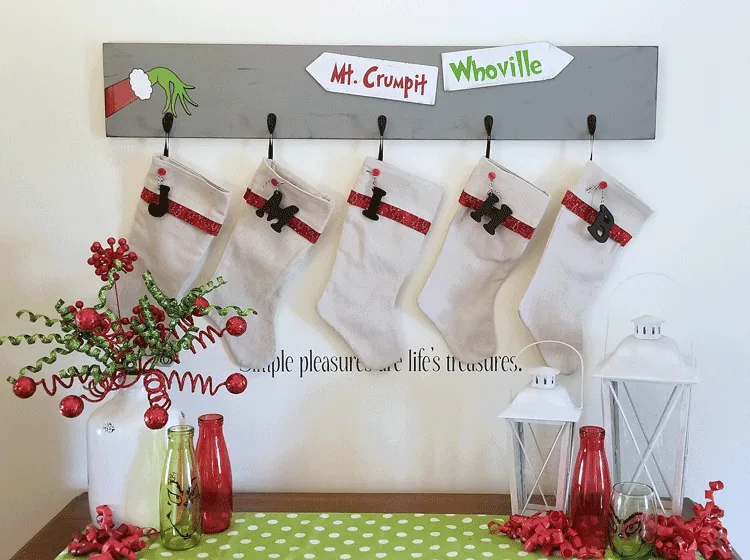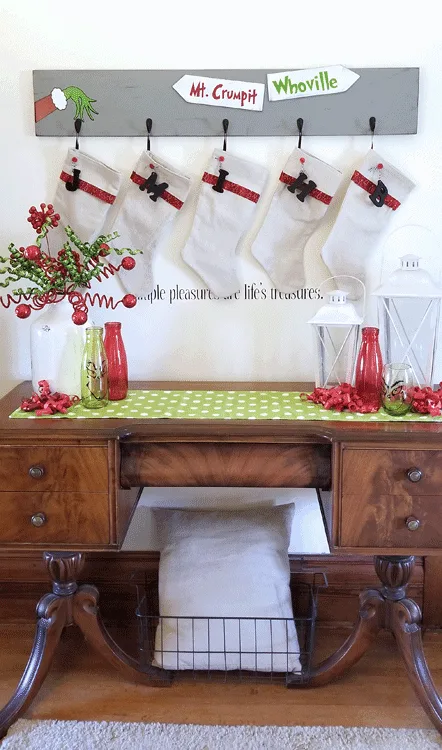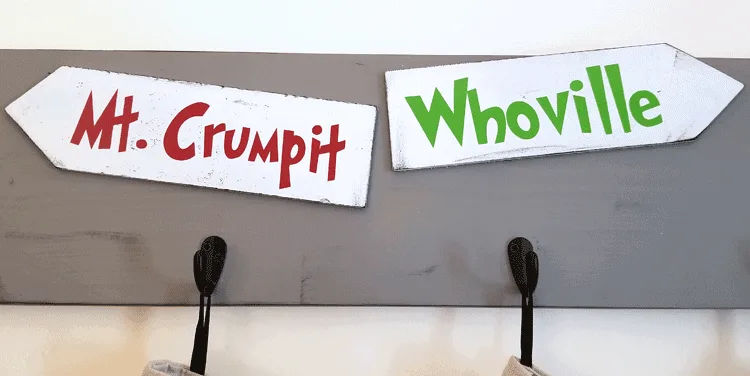 I love that he is stealing my husband's stocking. He is the "Grinch" of our family. LOL!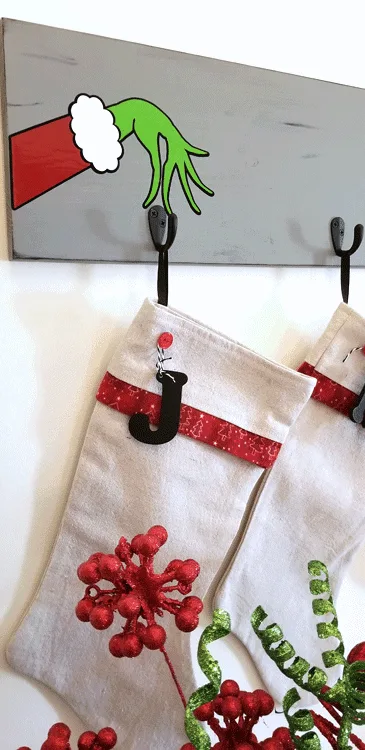 What do you think?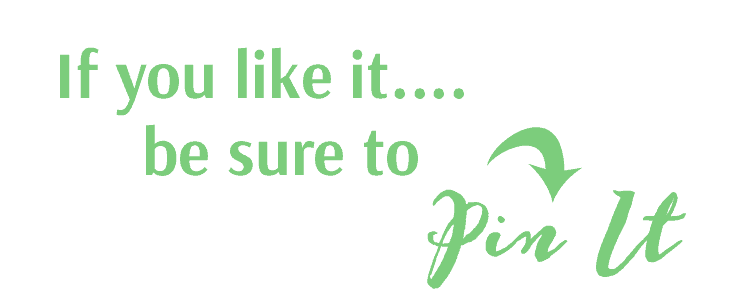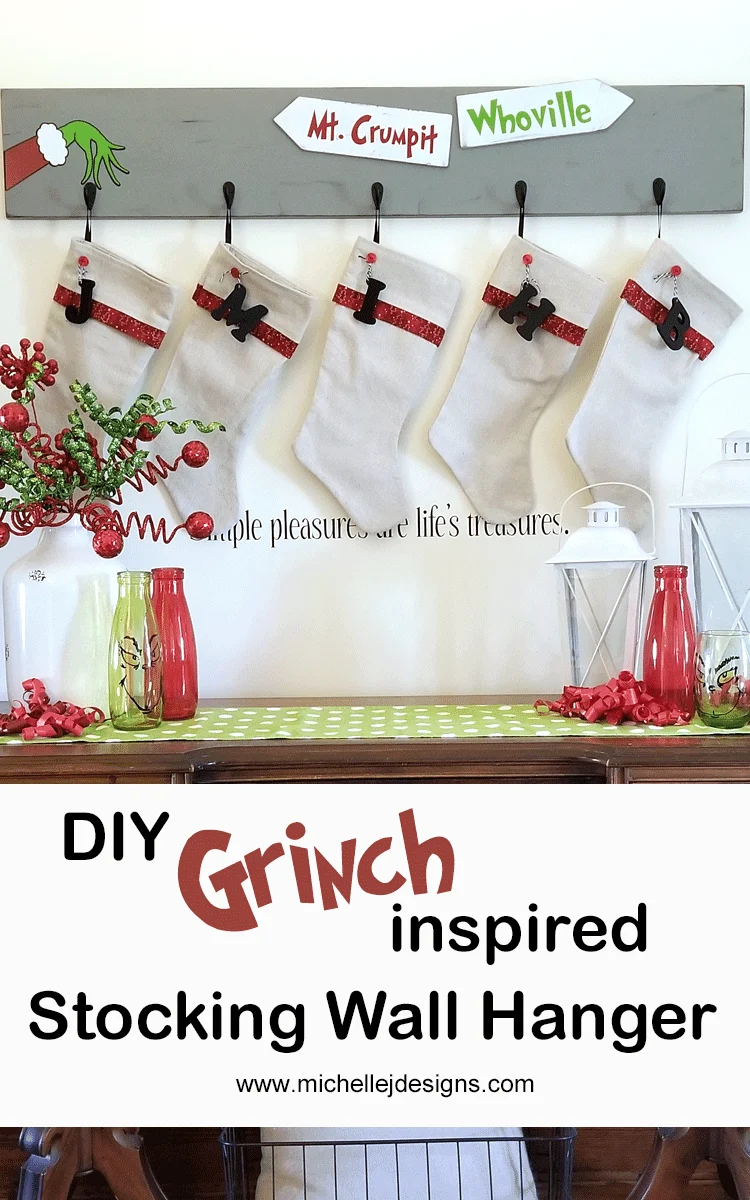 If you have a cutting machine and love to make crafts with vinyl you need to check out StyleTech Craft. You will not be disappointed with this vinyl. If you would like to follow them on Facebook, click on the link below!
Thanks so much for stopping by!
Michelle