Wow! Can you believe it is already day 10 of the 12 Days of Christmas Blog Hop? The days have flown by. I don't think I have ever had 12 consecutive posts before and it has been some steady hours of work but all of these projects are fun. Not to mention they are making my home pretty. This is one of my favorites and I can't wait for my family to arrive on Christmas day to this Grinch inspired Christmas table setting.
I had a lot of fun putting this together. It is colorful and pretty and incorporates my Grinch wine glasses and some fun Grinch inspired table decor that I put together.
If you like to make your own Grinch crafts and decor then you have come to the right place!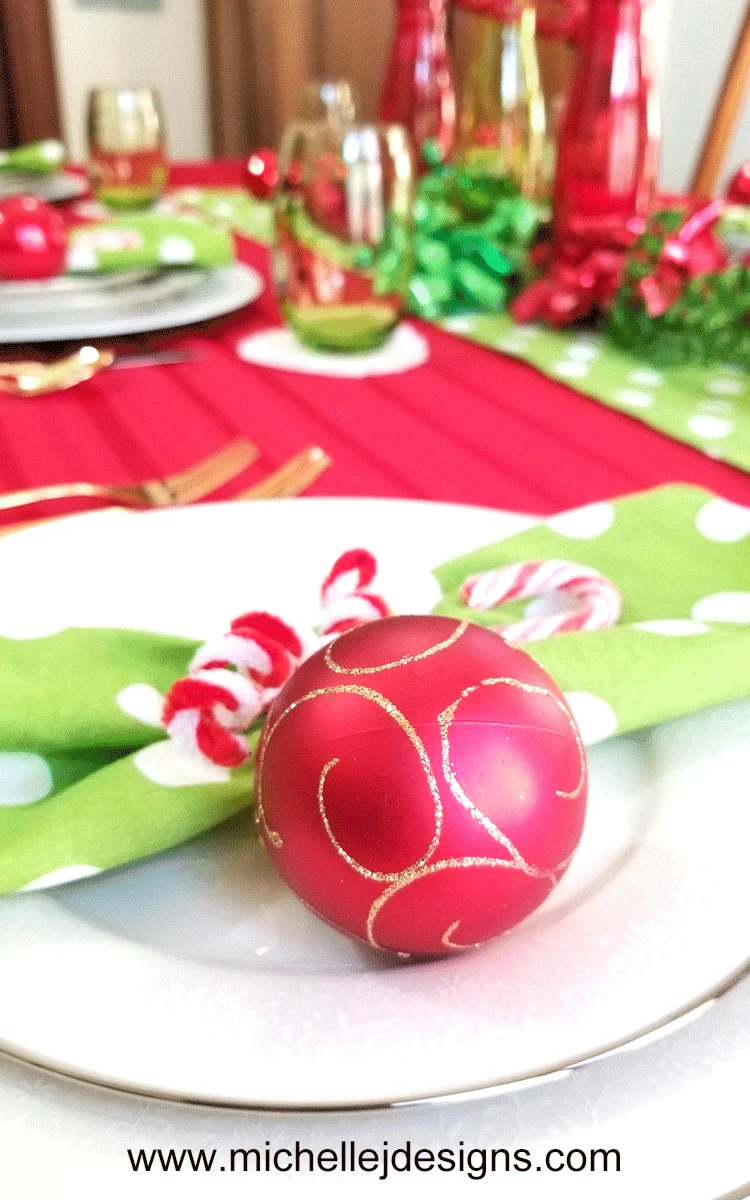 Welcome to the third annual 12 Days of Christmas Blog Hop!
Stop by every day from December first through the twelfth for new ideas you can use to make your season brighter!
Meet Your Hosts
They have all been busy as Elves creating, decorating, cooking and crafting tons of new ideas for you to try this holiday season!
Shirley~Intelligent Domestications I Alli~An Alli Event I Michelle~Our Crafty Mom I Marie~DIY Adulation
Erlene~My Pinterventures I Beverly~Across The Blvd. I Debra~Shoppe No. 5 I Victoria~Dazzle While Frazzled
Megan~C'mon Get Crafty I Michelle~Michelle James Designs I Amanda~Domestically Creative
Deborah~Salvage Sister & Mister I Jeanie~Create & Babble I Sherry~Olives & Okra
Jenny~Cookies Coffee & Crafts I Emily~Domestic Deadline I Bonbon~Farmhouse 40
Leanna~Of Faeries & Fauna I Pam Larmore~P.S. I Love You Crafts I Kelly~North Country Nest I
Marie~The Inspiration Vault I Gail~Purple Hues and Me I Lynne~My Family Thyme I
Karen~Dragonfly and Lily Pads I Trisha~Blowing Away Out West Lorrin~Embrace The Perfect Mess I
Terri~Christmas Tree Lane I Sam~Raggedy Bits I Cyn~Creative Cynchronicity Valeria~Val Event Gal
Yami~The Latina Next Door I Jeannee~Centsably Creative I Tania~Little Vintage Cottage
Lauren~Wonderfully Made I Vanessa~DIY 180 I Kimberly~A Wonderful Thought I
Kim~Everyday Parties I Dru~Polka Dot Poplars
Grinch Inspired Christmas Table Setting
I don't usually set up a themed table setting. It is always the same old, same old so I am excited to change things up a bit this year. These are some of the things you will need to complete a Grinch inspired table setting. I have included some affiliate links for your convenience. You can read my full disclosure here.
Christmas Table Setting Materials
Red Table Cloth
Green polka dot runner and napkins – I made mine using this fabric
Green Grinch Glasses – Check out how I drew the Grinch faces!
Red and Green Curly Bows from the Dollar Tree
Glittery Red and Green Decor from Hobby Lobby
Red and Green Bottles
White Plates – this is my china
Red Ornaments
Silverware
I really wanted the green polka dot napkins and table runner and when I saw the fabric I could not resist. Aren't they perfect with the Grinch glasses?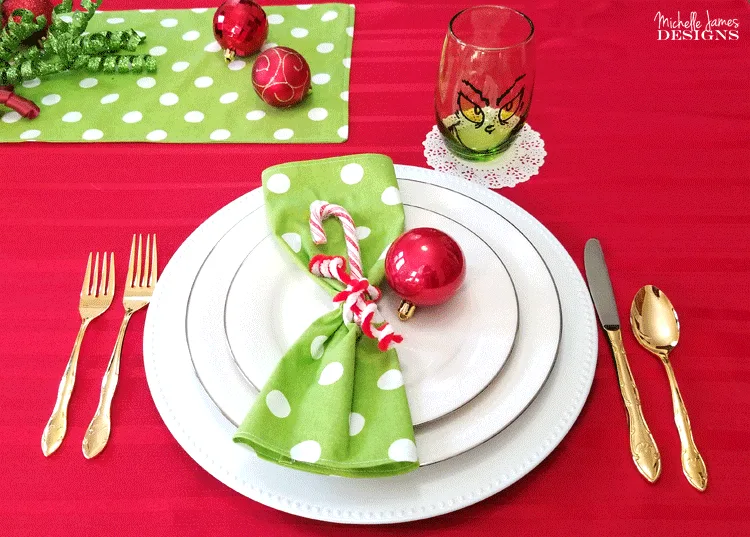 The napkin rings were made with the pipe cleaners and I used a sharpie pen to wrap it around and make the curly cues. The extra added touches are a candy cane on each one and a fun ornament next to it.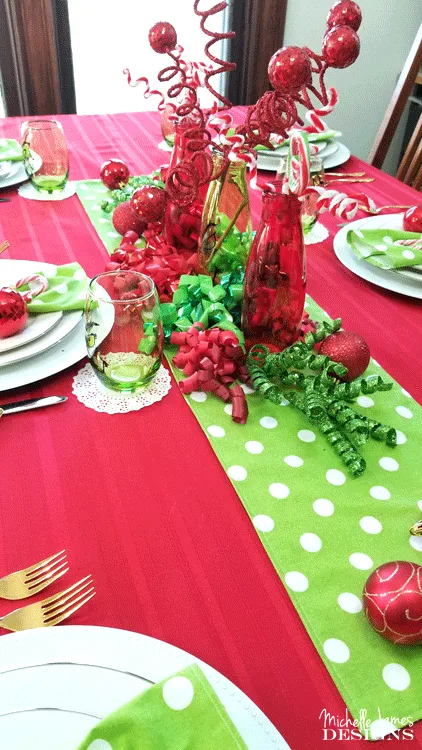 I also added some curled pipe cleaners to the bottles in the center. These three bottles came from the dollar store and were the perfect colors. I added a Grinch face to the green one.
The doilies under the Grinch glasses make them stand out a little more. I love the extra touch of white too.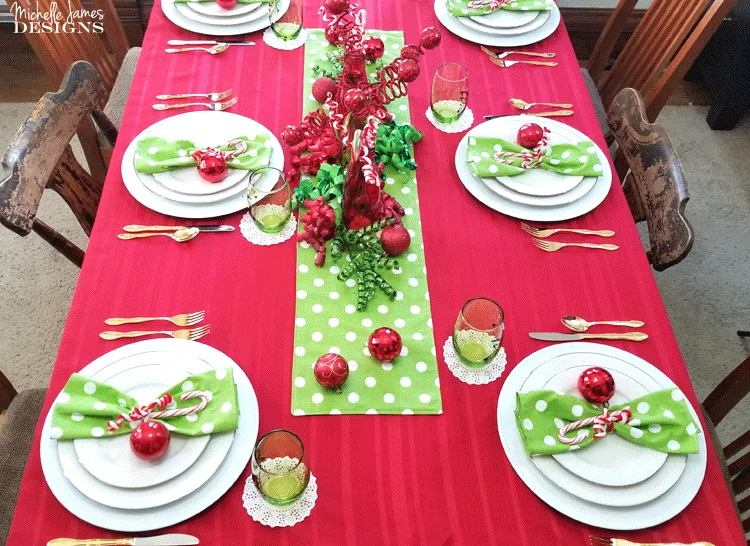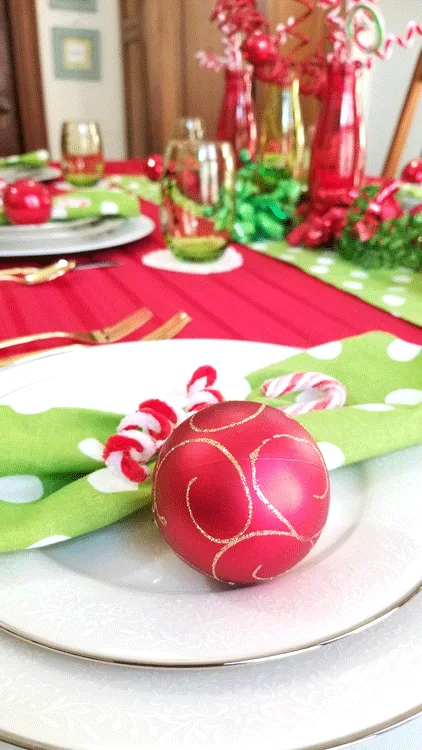 The gold glitter on some of the ornaments match the gold silverware. It is fun to play with different metal tones. There is silver on the plates but it blends nicely with the gold.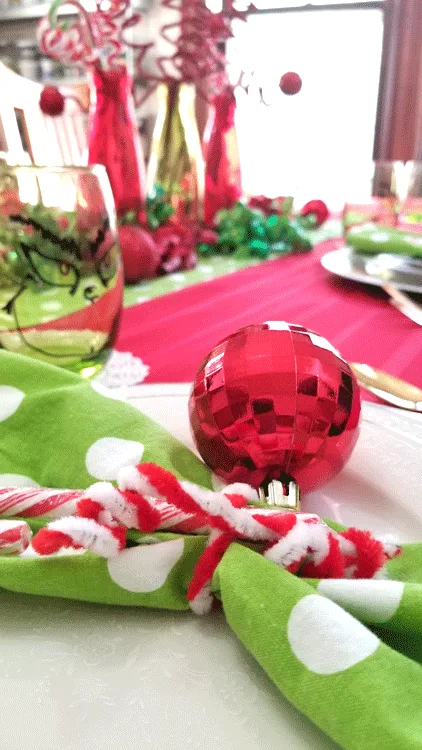 This was such fun. I hope you like it too. What will your table look like this season?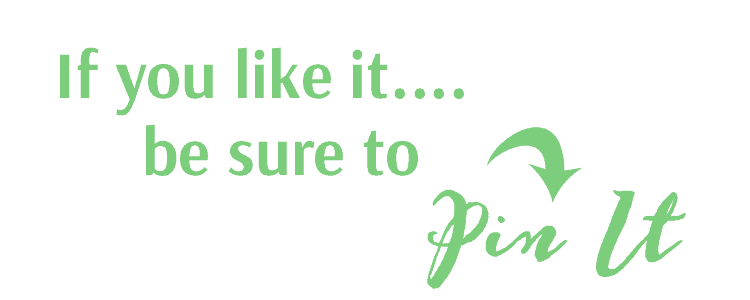 As always, thanks so much for stopping by!
Michelle
Be sure to visit our fellow 12 Days of Christmas Bloggers below for even more creative ideas this holiday season!