Hi and happy pre-Christmas planning! I am determined to bring you some fun and easy ideas and I am starting with my specialty, handmade cards! Today I have a video and some action photos from the video to give you a great tutorial for this DIY ornament Christmas card!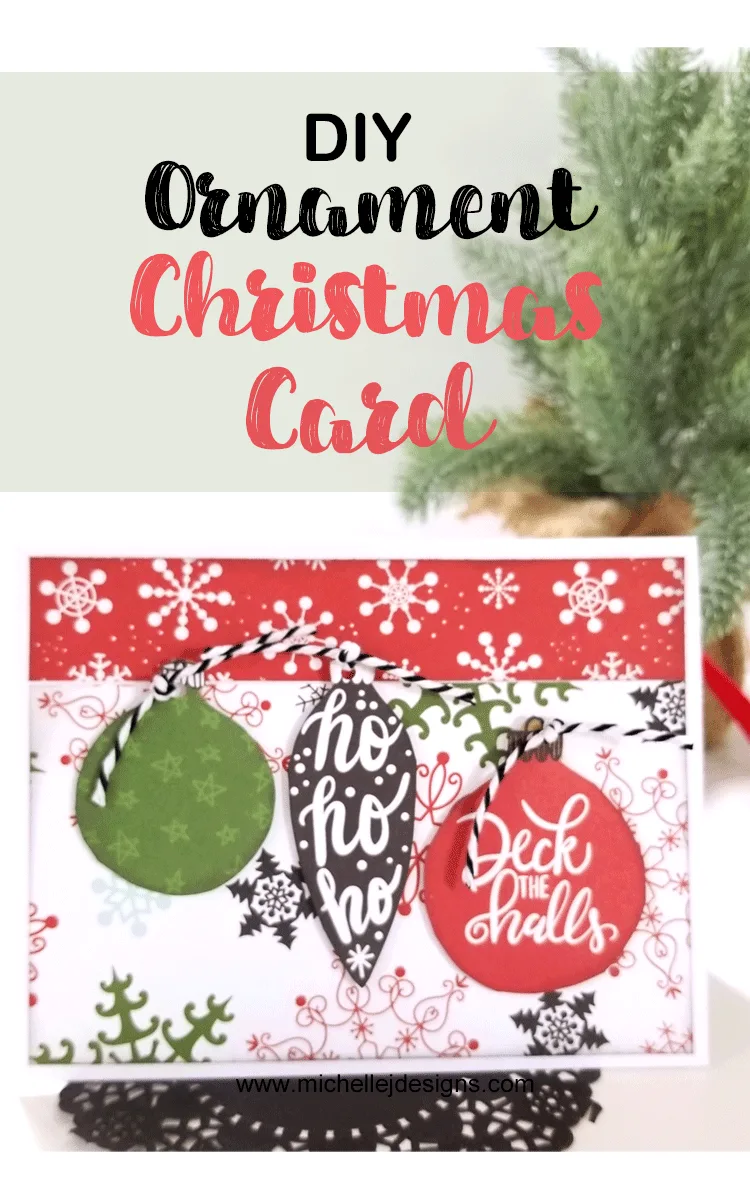 DIY Ornament Christmas Card
I have created a video tutorial for this card but if you like a written tutorial I have taken screen shots from the video to write it out. I know I learn both ways. Either way this card is so easy and you could replicate a version of it even if you did not have the exact scrapbook paper kit.
I have included affiliate links for your convenience! You can read my full disclosure here.
Materials Needed:
Echo Park Celebrate Christmas Scrapbook Kit
Scissors
Hole Punch
Step 1:
Cut out three ornaments from the pattern paper. Ink the edges with black ink.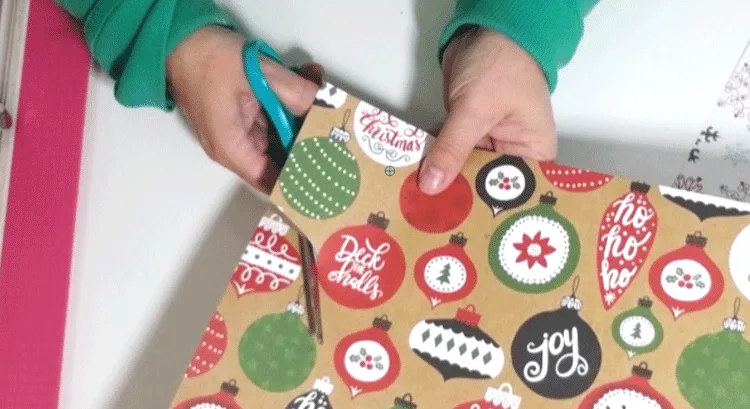 Step 2:
Grab two sheets of coordinating pattern papers to create the background of the card.
Cut one sheet 5.25 x 3 and the other 5.25 x 1 – Together these create the 5.25 x 4 inch background. Ink the edges with black ink.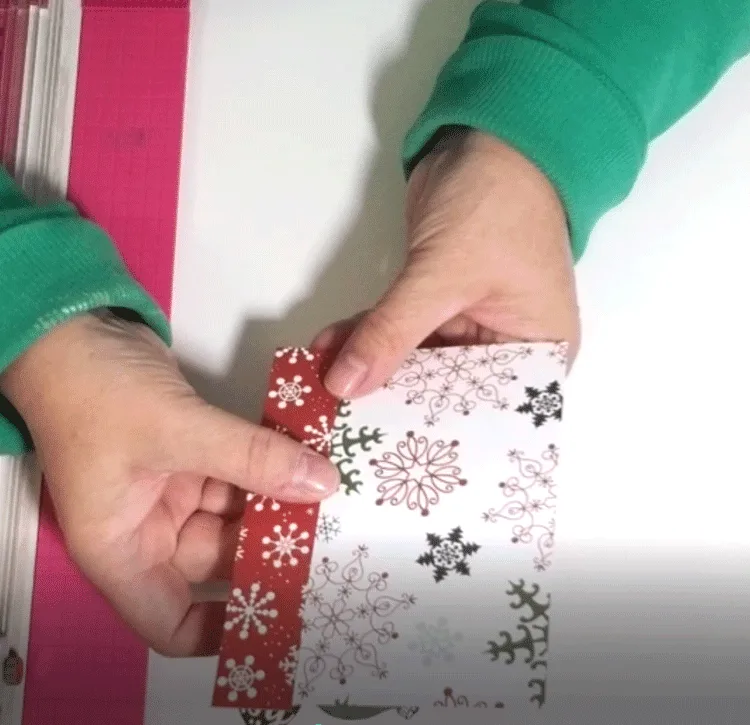 Step 3:
Cut an 8.5 x 11 piece of card stock in half.
Fold in half for the card base. Ink the edges with black ink.
Adhere the pieces of pattern, snowflake paper, onto the card base. Leave a border all the way around.
Step 4:
Punch a hole using a hole punch in the top of each ornament.
Add a piece of mounting tape to the back of each ornament and place them onto the front of the card.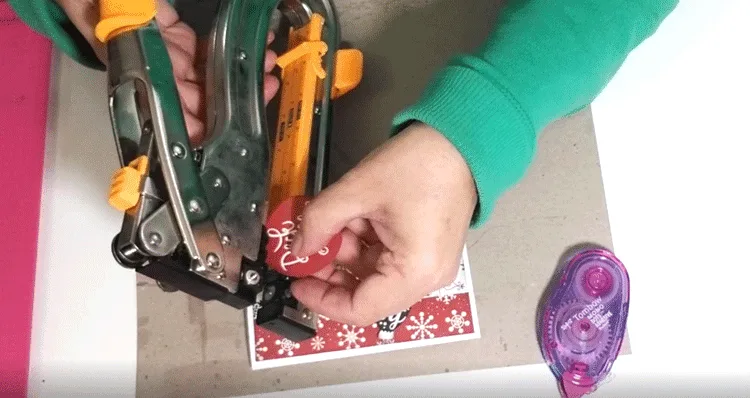 Step 5:
Cut some bakers twine, thread a piece through each hole at the top of the ornaments and tie a knot.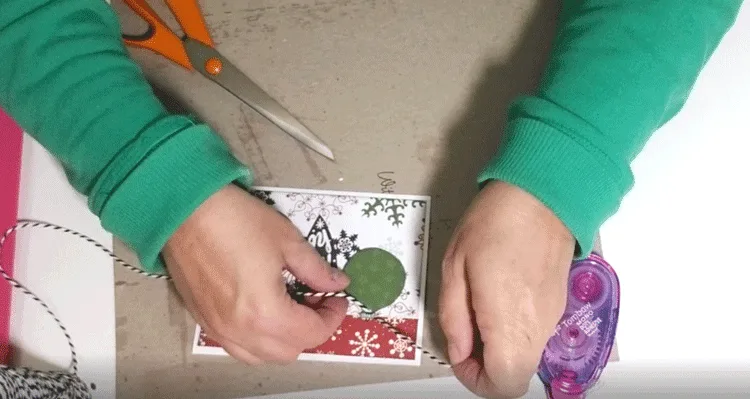 Step 6:
Admire your DIY handmade card!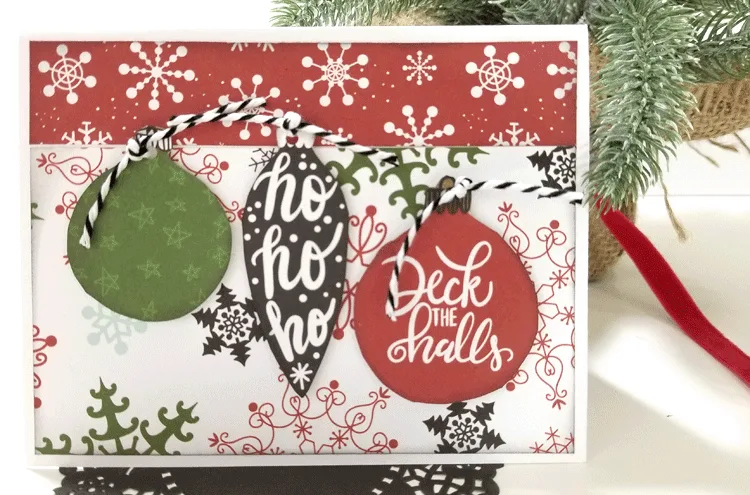 It's so easy and it looks great!
I hope you like it and thanks so much for stopping by.
Michelle