I am so excited to show you guys this fun project I am offering as my next class in Emmetsburg, IA. I am in love with mason jars so combining them into home decor is awesome! Take a look at my painted mason jar welcome sign.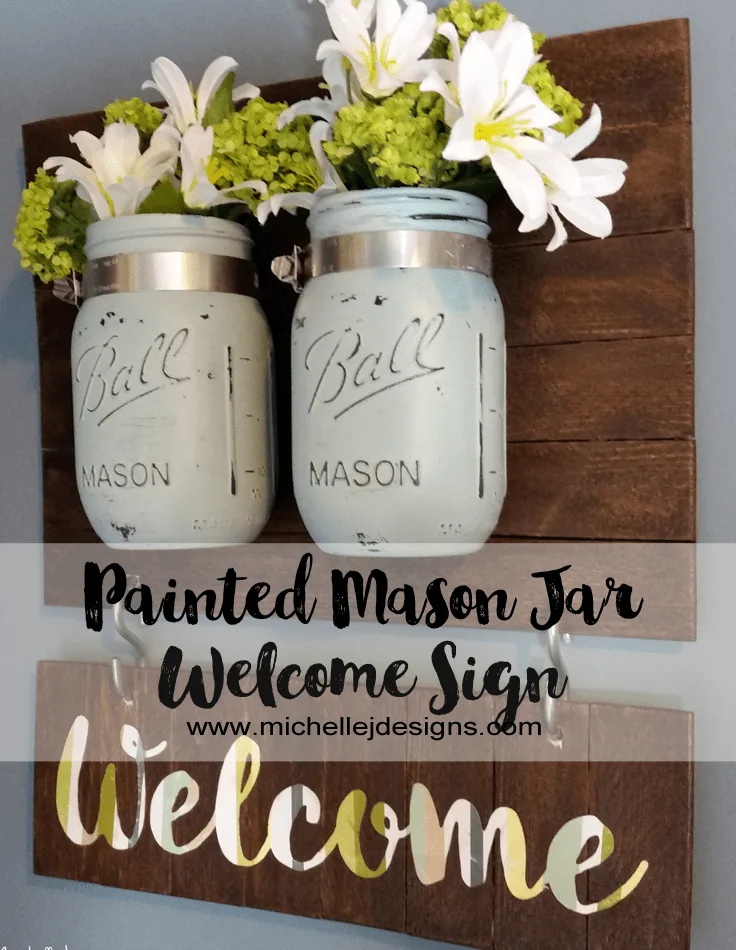 Painted Mason Jar Welcome Sign Class
As I mentioned above I love mason jars and projects using mason jars. I have an entire Pinterest board of mason jar ideas that you can follow if you are an addict like me. This is the first time I have painted them with chalk paint though and it really turned out nice. In the past I have tinted them. You can see how those turned out here!
This class will be held on Tuesday, April 5, 2016. It will be held at the Episcopal Church in Emmetsburg at 6:30 pm.
The cost is $30.
You need to be registered and paid by March 18, 2016!
The wood parts will be pre-made and painted/stained and drilled. The "Welcome" letters will be pre-cut in a variety of different colors. We will be painting the jars and I will have several different colors to choose from that will blend/match the paper colors. (The flowers shown are not included in the class).
I am in love with this and I hope you are too.
If you would like to sign up and pay online you can do so by choosing the night you would like to attend and clicking the "add to cart" button below.
If you would rather send a check you can make it payable to Michelle James and send it to 802 Palmer Street Emmetsburg, IA 50536 (Be sure to notate on the check which night you will be attending)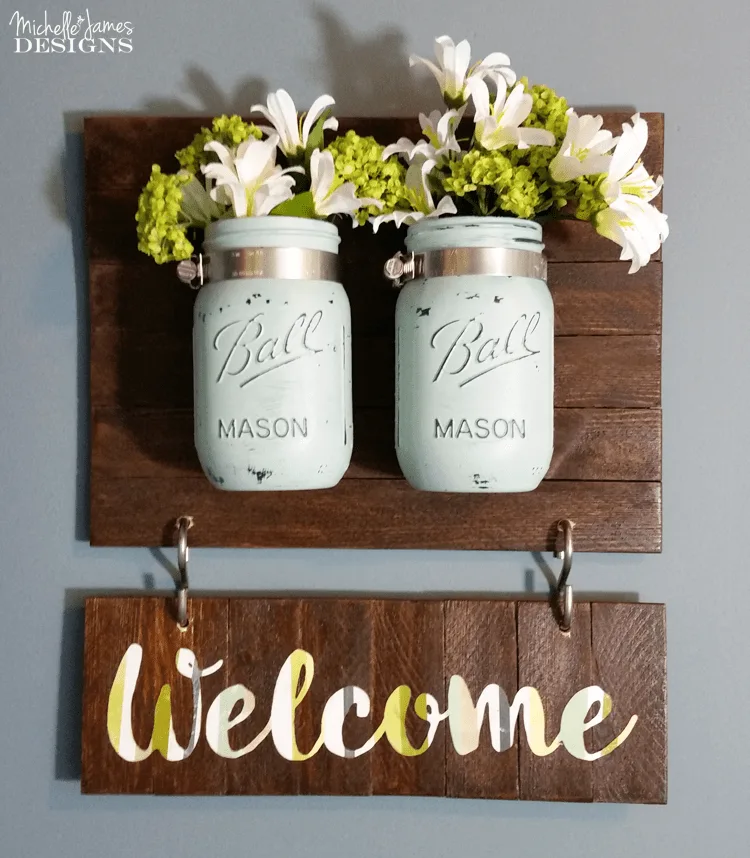 Thanks so much! I can't wait to see you there.
Refund/Exchange Policy
There are no refunds or exchanges after you have signed up and paid for the class. If something comes up and you are unable to attend, your project will be available to pick up in the form of a kit which will include supplies needed and written instructions with a color photo so you can complete the project on your own time. (paint brushes and various other supplies that are shared during class will not be included in the supplies provided in the kits)