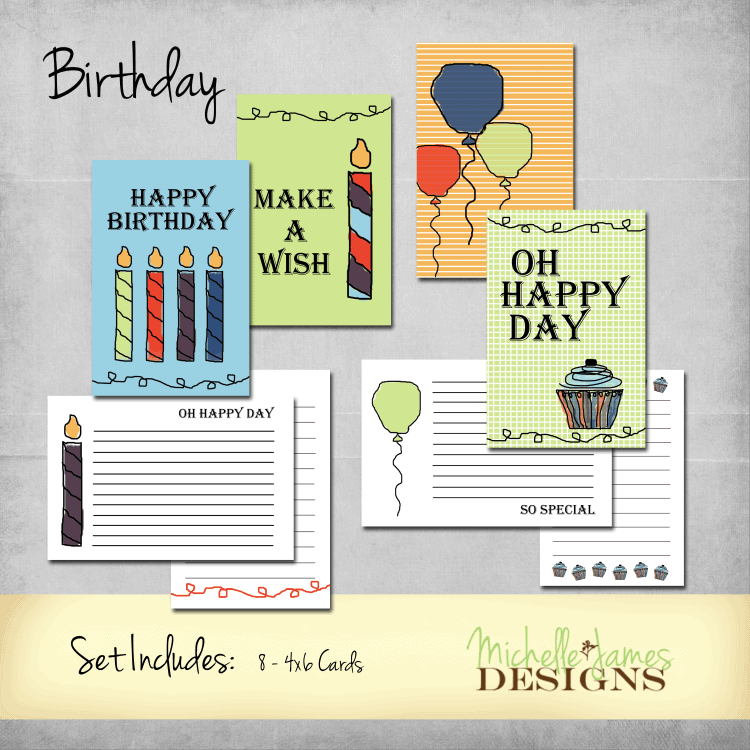 Birthday kit for Project Life Pocket Pages
Every birthday is special, and with this fun, doodle-inspired, hand drawn collection, you can document the special day and all the wishes it contains. Journal your activities, accent your photos, list your gifts and guests, and create pages that you'll treasure.
This collection includes 8 4×6 cards.
Print out the cards to be used in traditional scrapbook pages, cards and other paper crafting projects.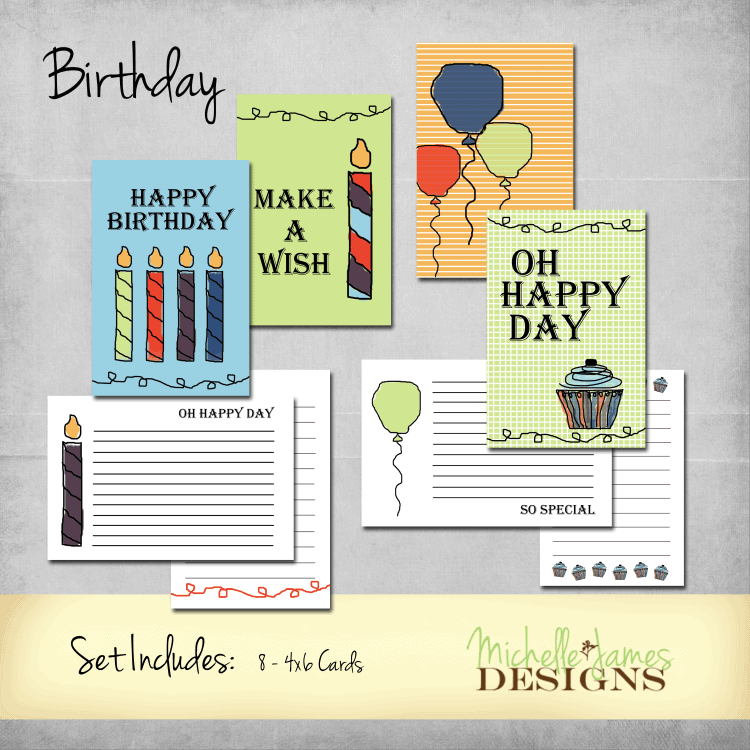 Enter your name and email to receive tips and tricks, tutorials & deals!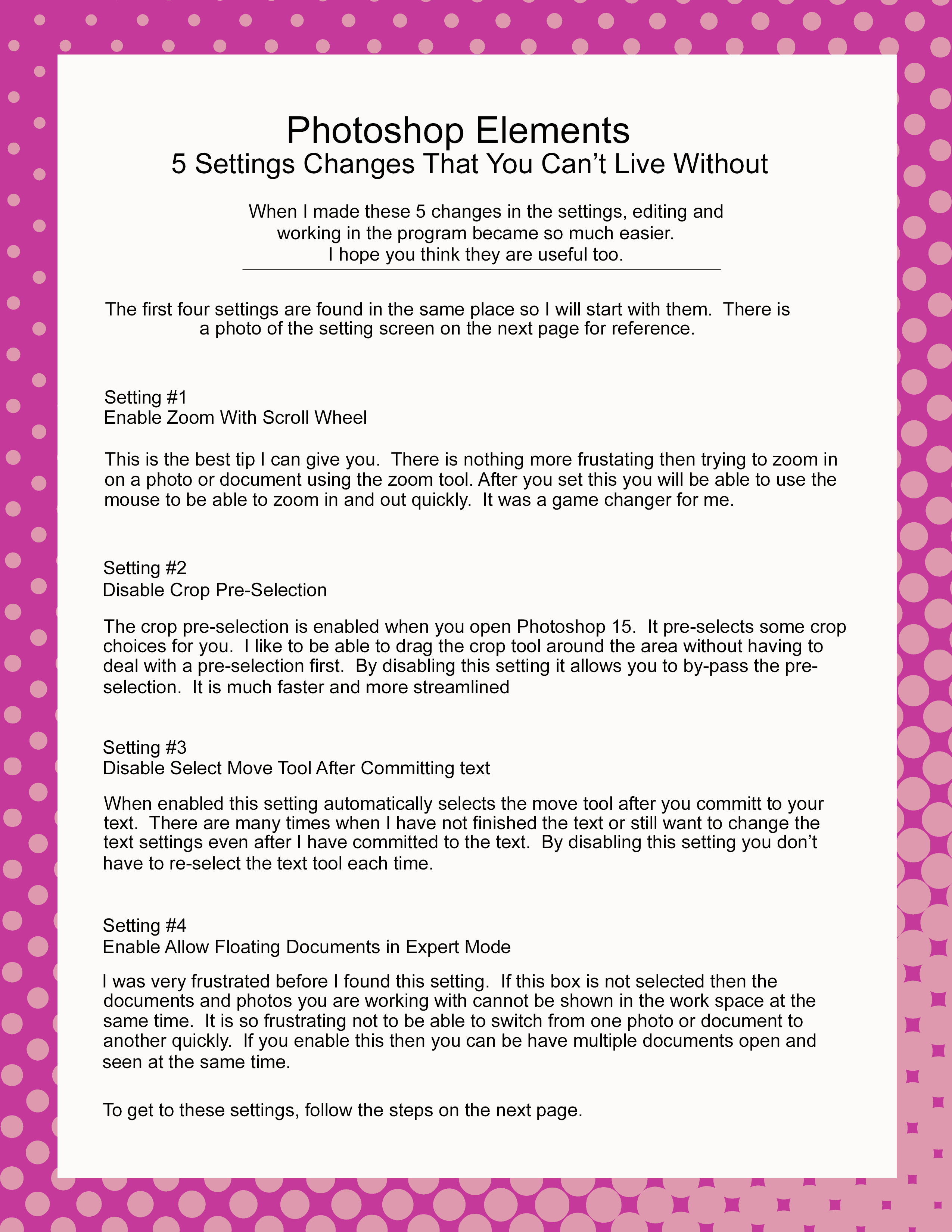 Sign up to get access to an instant download to my five favorite Photoshop Elements settings changes that will make editing and designing easier.
Your information will *never* be shared or sold to a 3rd party.