Hi everyone! Are you ready for the Holidays? I am not even close. Get a jump on your cards with this class. You will be making five cards from new Bo-Bunny, Tis The Season, Collection. It is a great line of holiday papers and stickers. The kit alone contains 18 double sided papers and a sticker sheet.
I will cut the pieces from these sheets for your card kit along with instructions for each card. You get to take home the cards you make in class plus all of the extras left over in the kit. It really is a great deal.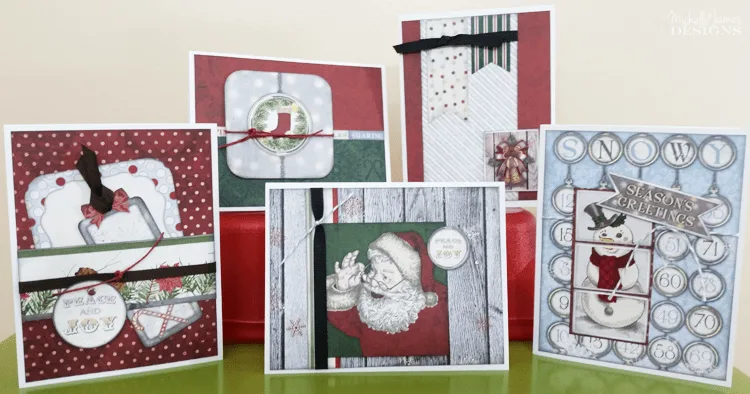 Tis The Season Holiday Card Class
This class will be held on Thursday, December 1, 2016 at the Episcopal Church in Emmetsburg, Iowa at 6:00 pm. The cost is $25 and you must register and pay by November 13, 2016. There is an "add to cart" button at the bottom of this post for registering.
As I mentioned above we will be using the new Bo-Bunny Kit, Tis The Season. I love the papers and colors in this kit but I probably say that about every kit. LOL! It just makes me smile to see Santa.
Each class kit contains everything needed to complete the cards at home except ink and adhesive. All of the ribbons and embellishments are in there as well as pre-cut pieces and instructions for each card.
So, even if you cannot attend the actual class, you can still purchase the kit and make the cards on your own. If you need the kit mailed to you please contact me so we can discuss the shipping costs.
Let's take a closer look at each card!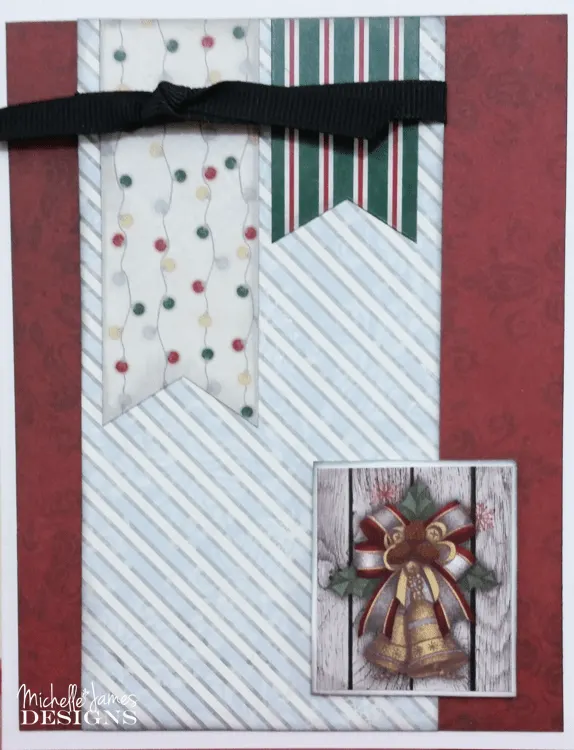 The card below has a little part that opens and closes with a tiny, tiny magnet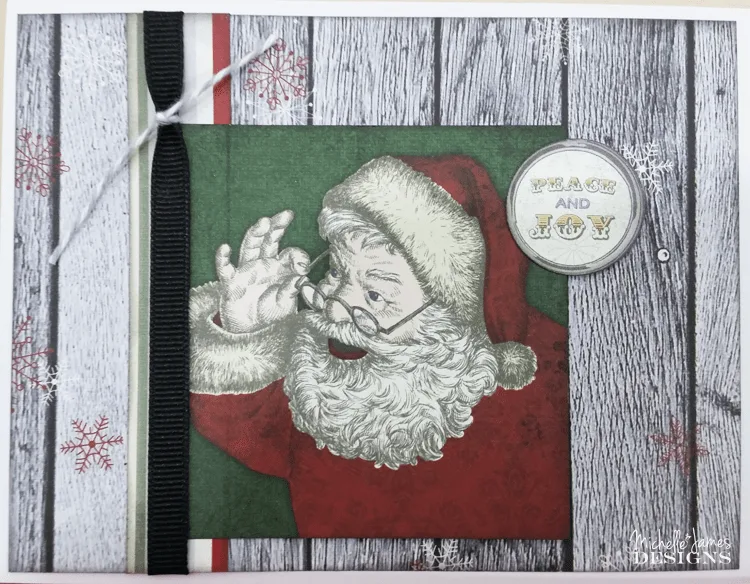 Here it is opened up.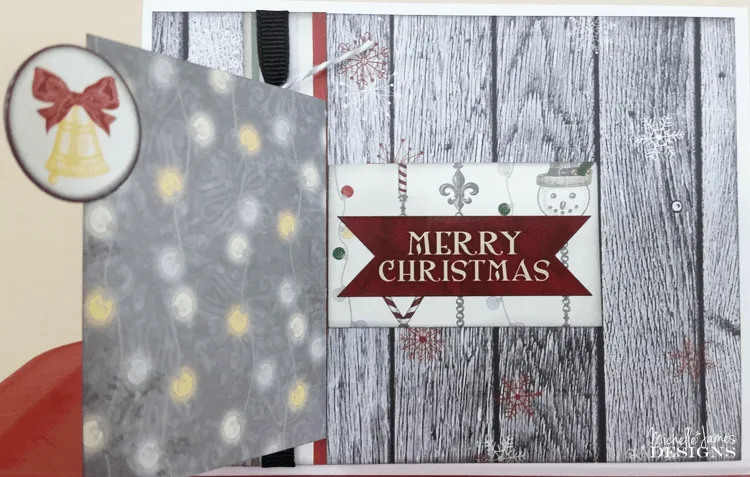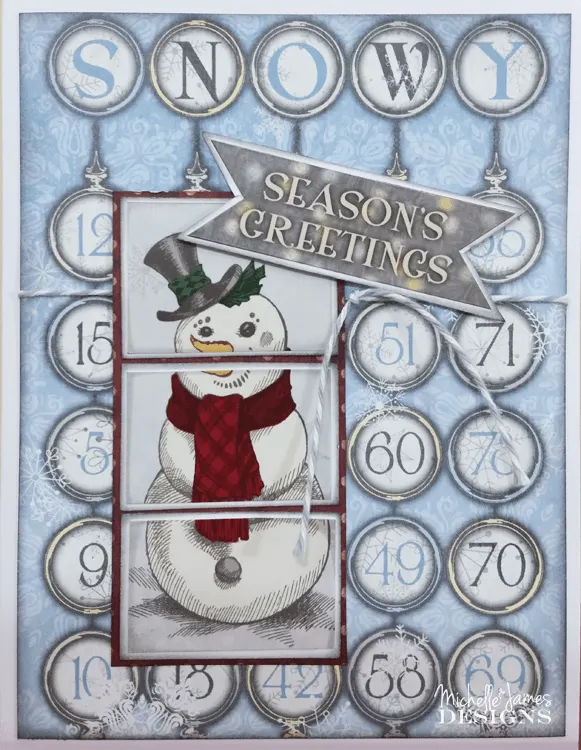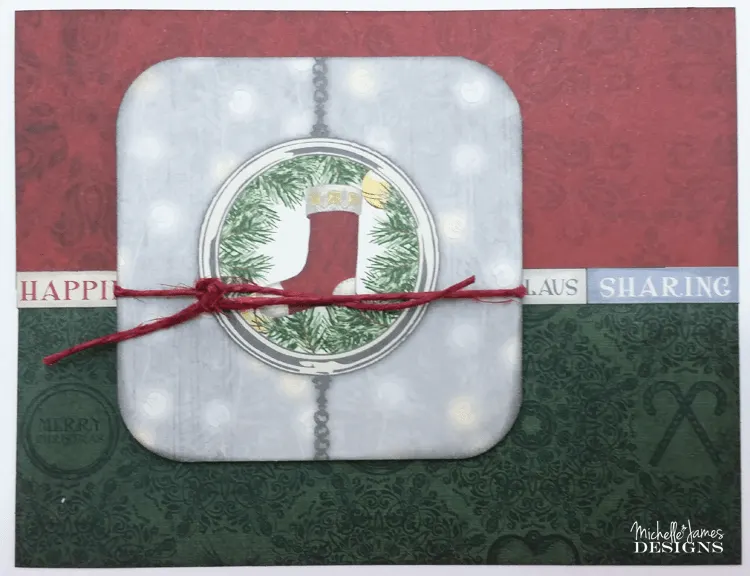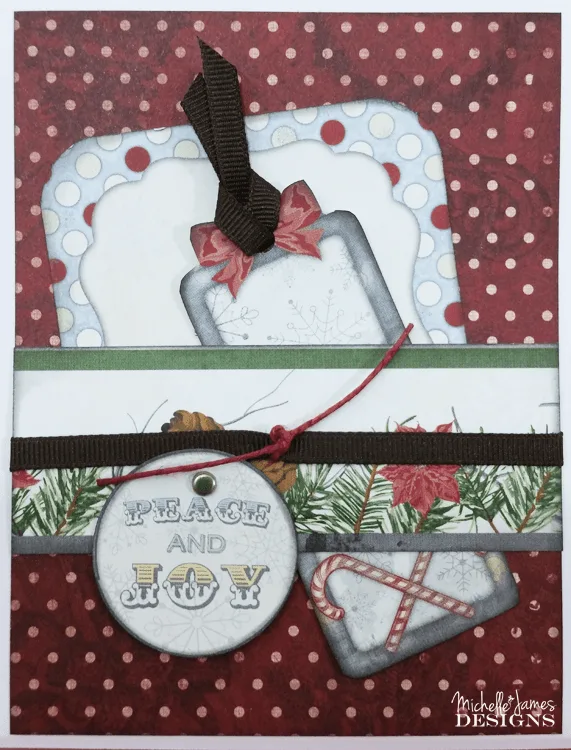 What do you think?
I hope you will join me. If you would like to sign up just click the "add to cart" button below and follow the check-out instructions
See you there!
Michelle
Here is one more group photo.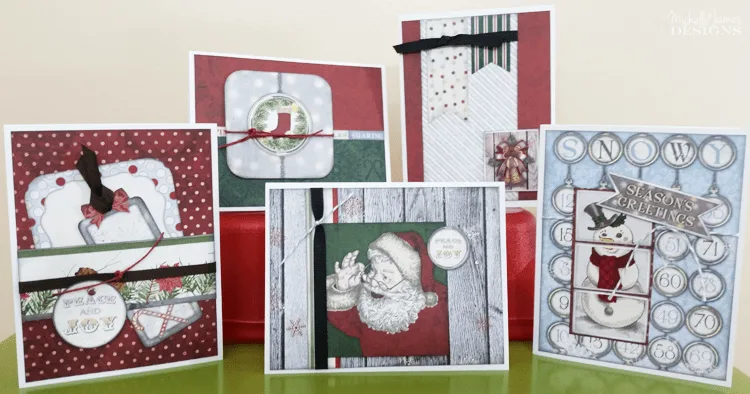 Refund/Exchange Policy
There are no refunds or exchanges after you have signed up and paid for the class. If something comes up and you are unable to attend, your project will be available to pick up in the form of a kit which will include supplies needed and written instructions with a color photo so you can complete the project on your own time.