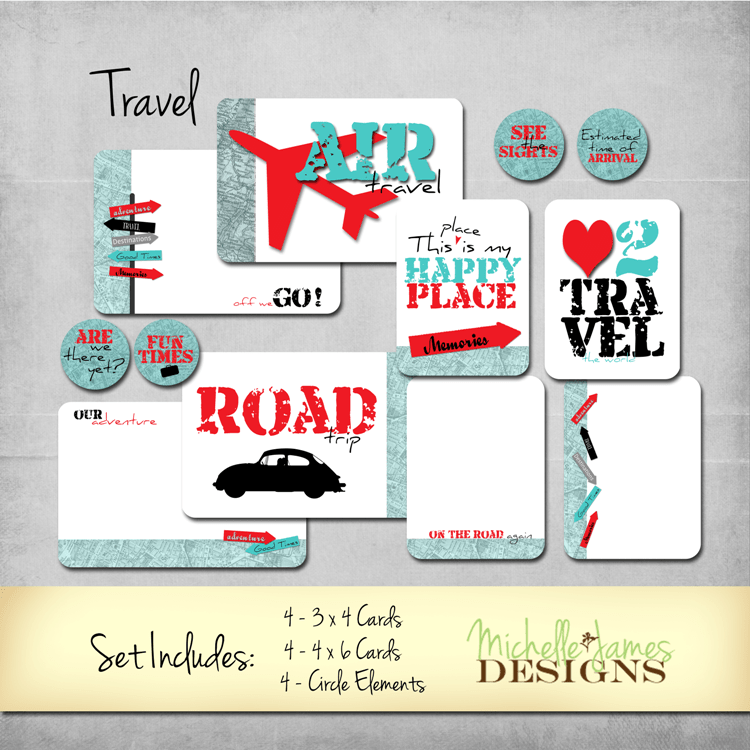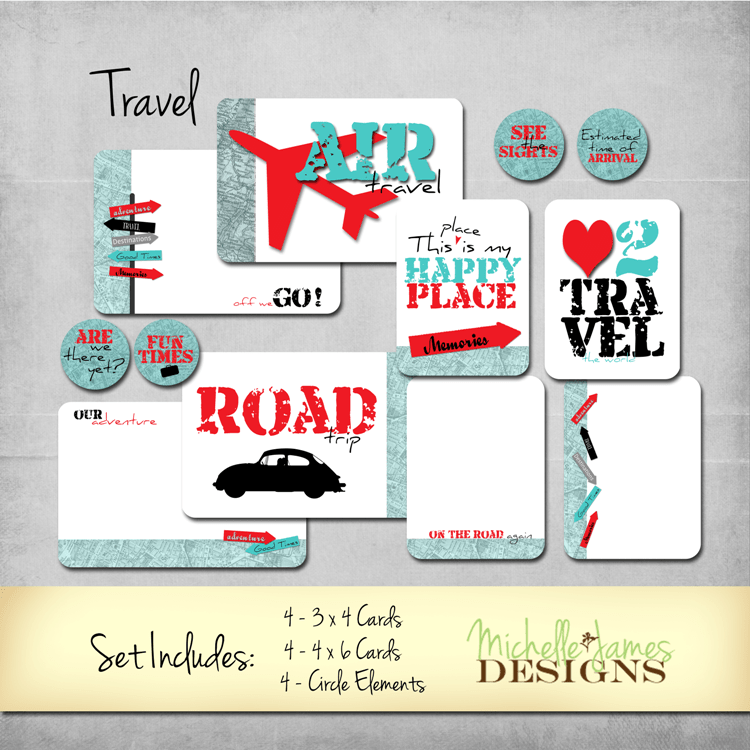 This travel kit includes the colors of summer and the joys of travel.  It includes four 3×4 cards, four 4×6 cards,  4 circle elements and two 8.5×11 pages for printing out the cards.  It can be used in digital and traditional scrapbooking.  Including, but not limited to, Project Life/Pocket pages.  It would also work well as a travel journal but binding the cards like a notebook.
Enter your name and email to receive tips and tricks, tutorials & deals!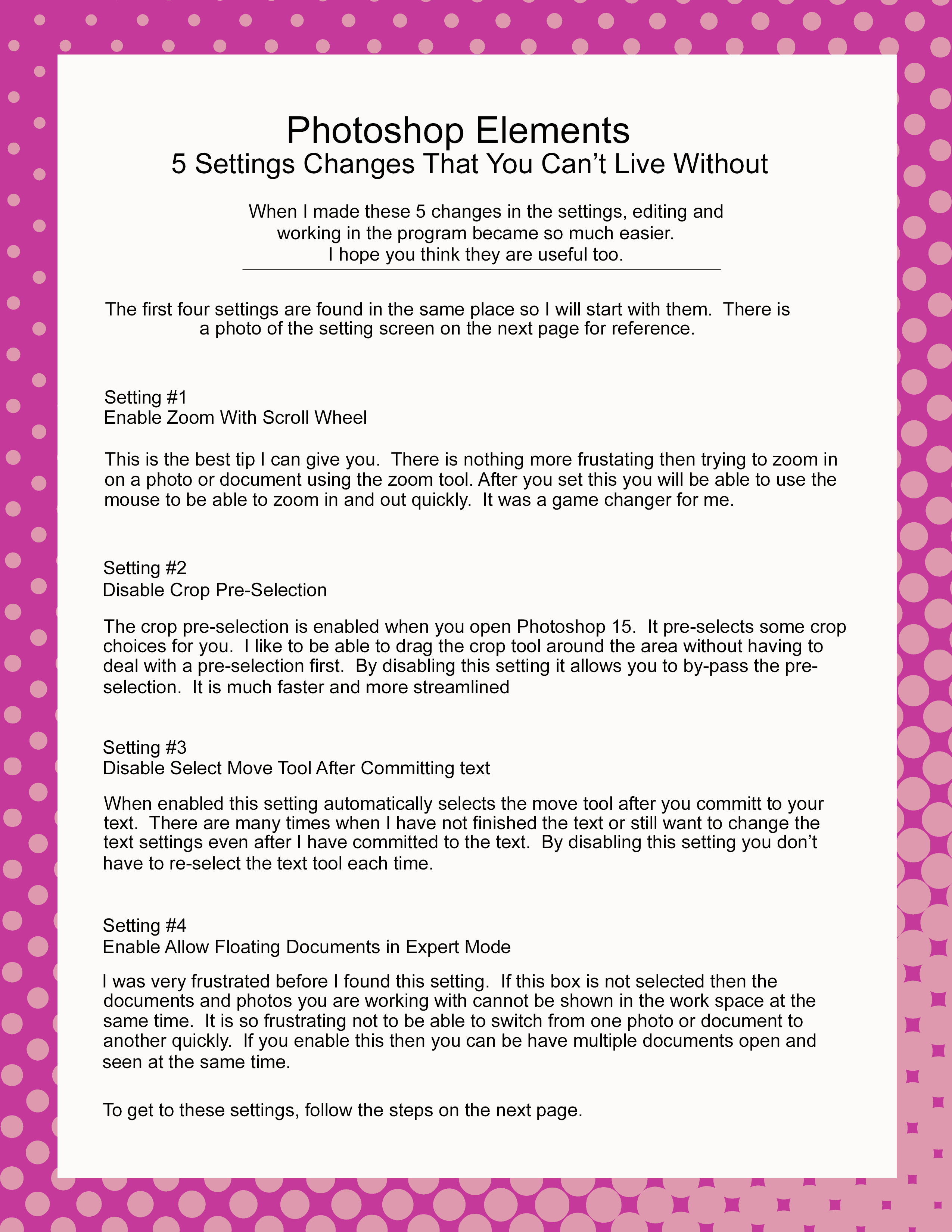 Sign up to get access to an instant download to my five favorite Photoshop Elements settings changes that will make editing and designing easier.
Your information will *never* be shared or sold to a 3rd party.