You should be receiving your Free Event Planning checklist shortly in your inbox.
In the meantime, I have something special for you.
Take the free event planning checklist one step further and grab this printable event planner for a very special price.
You can purchase this Event/Party planner for the next 20 minutes for only $4.99.
This planner sells in my shop for $9.99 so you will save 50% if you purchase during this limited time offer.
HurryTimer: Invalid campaign ID.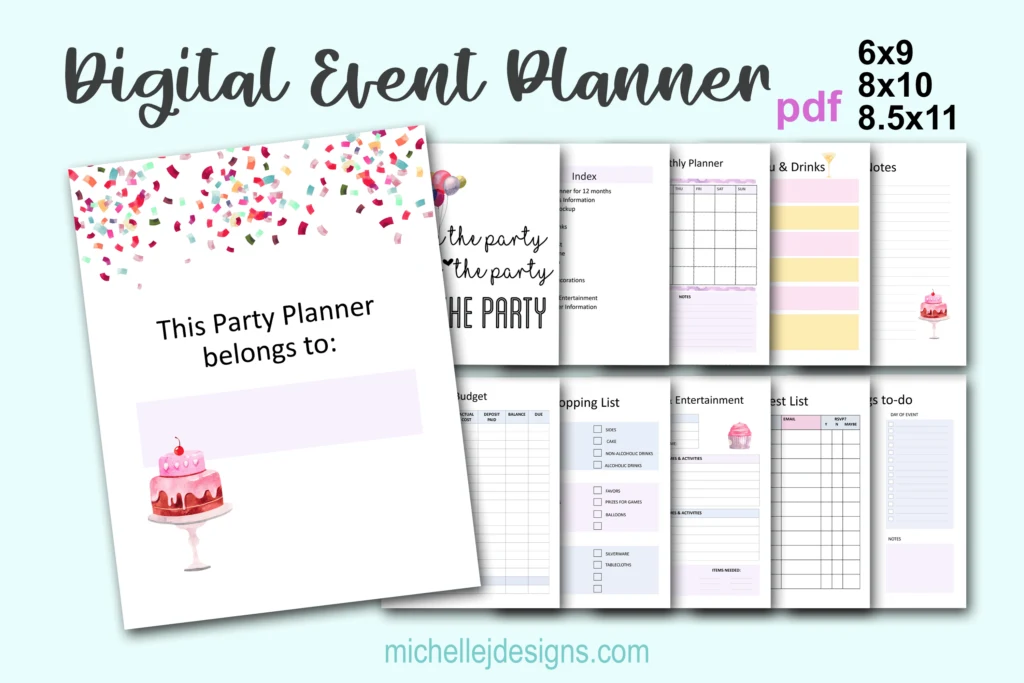 Planning an event…big or small…can be an overwhelming task.
Let this cute event planner help you stay organized every step of the way so you can plan the best event ever.
Plan every detail from your budget to the invitations right down to the photographer!
Stay ahead of the planning process and know exactly what is going on at any given time during your time leading up to the event.
Pages included in the planner:
Cover page
Index
Blank monthly calendar pages
Event details
Invitation Mock-Up
Budget
Menu and drinks
Contacts list
Shopping list
Party timeline
Things to do
Event floorplan
Themes and decorations
Guest list
Activities and entertainment
Photographer information
Notes page
These pages repeat so you can plan a number of parties but the file is yours so you can add or take away pages as you need to.
You also get three sizes of the planner. It will arrive in pdf format in:
Choose your size, print it out or have it printed then place it in a binder or have it bound with spirals.
Stay organized with all of the party details and budget all in one place.
YES! I want the digital event planner for $7!
Hurry because you will never see this price again!