Media Kit
Work With Me
I have been blogging for almost two years and am loving every minute of it.  It is hard work along with my full time job but it is now part of my life and I don't think I could ever give it up.  I love to paint and recycle/upcycle.  I looking forward to partnering with brands and reviewing products.
If you need bloggers to represent your brand I would love to hear from you.  Please email or call the contacts listed below.
mishi464@gmail.com
712-480-2320
Michelle James Designs Media Kit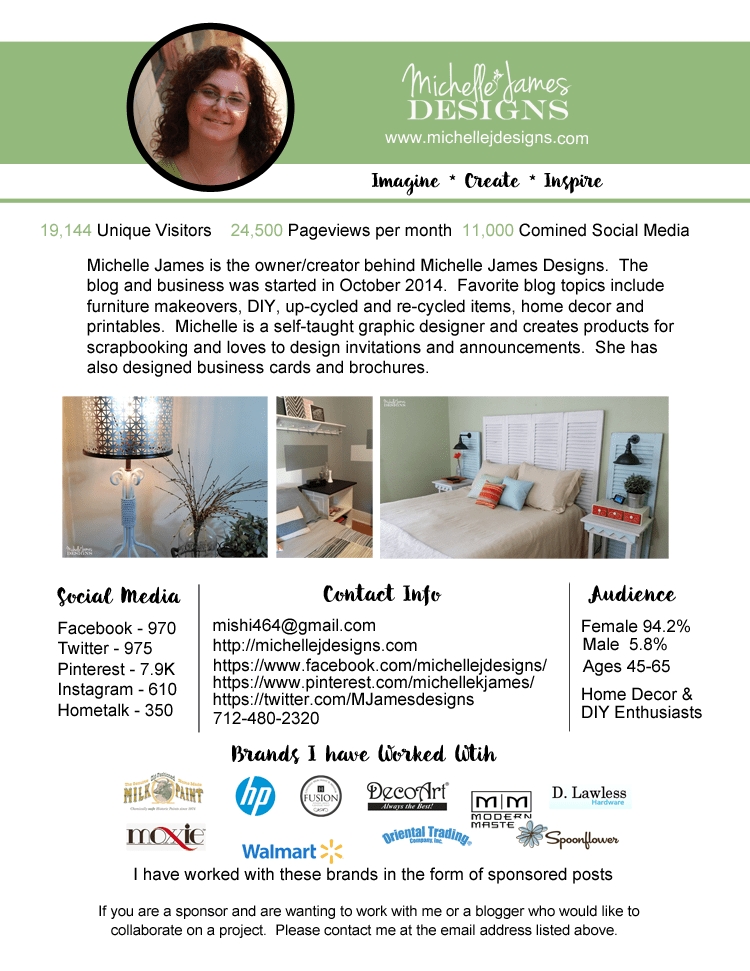 Enter your name and email to receive tips and tricks, tutorials & deals!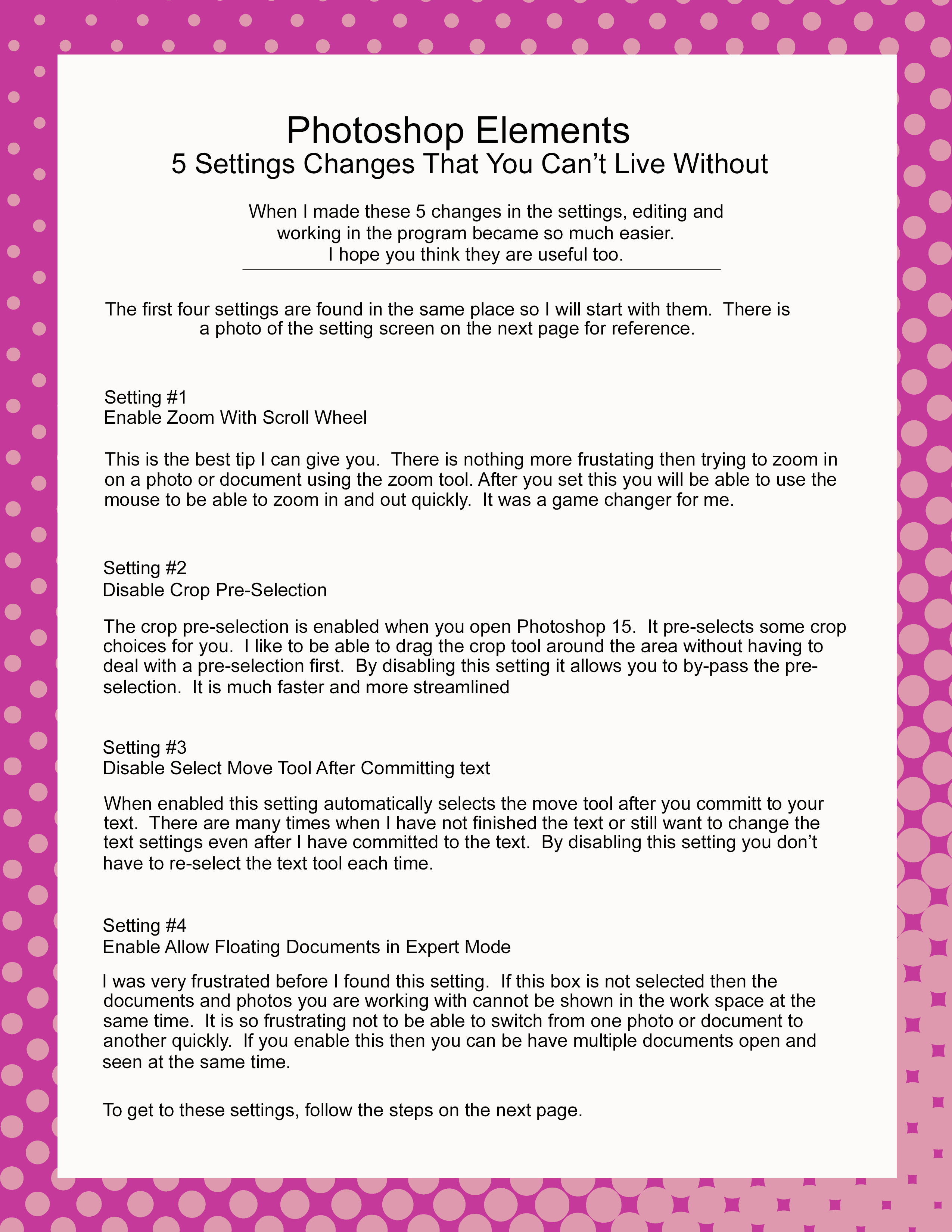 Sign up to get access to an instant download to my five favorite Photoshop Elements settings changes that will make editing and designing easier.
Your information will *never* be shared or sold to a 3rd party.