Thank you! Your freebie is on it's way to your inbox right now! While we wait I want to show you these absolutely fabulous skinny bottle wraps. They are available at 50% off for a limited time only.
For a short amount of time you can get these 8 files for only $3.50!
Do you love water bottles like I do? I really like the newer Dollar Tree bottles. They are skinny and sleek and come in some great colors but they are a tiny bit boring!
Jazz up any skinny bottle with these wraps you can cut with your cutting machine and adjust them to the size you need.
If you have a lot of bottles you can personalize them for family members or just to make them super fun.
You will receive all eight skinny bottle wrap designs for the special price of $3.50. These sell in my Etsy store for $6.99 so they are 50% off right now as a thank you for signing up for my email/newsletter list.
Included in the files are an SVG, PNG and JPEG file for each design. I designed them to measure 8.75″ X 7.50″ but they can be adjusted in your design space software.
You will not receive any physical product in the mail.
I used color changing vinyl on these for an impressive change of color when cold water or any drink is added. These are my Dollar Tree water bottles.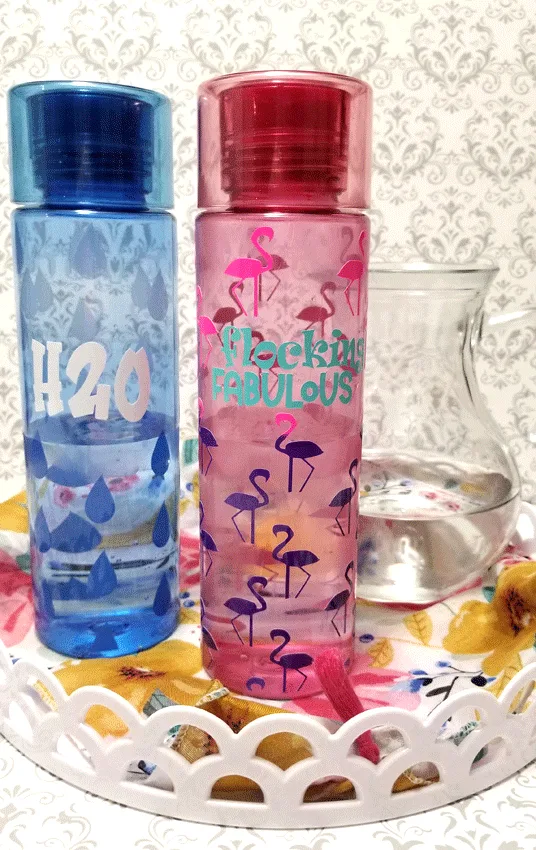 On the stainless steel tumbler below I used opal vinyl to give nice color changes when the light hits it. I love it so much.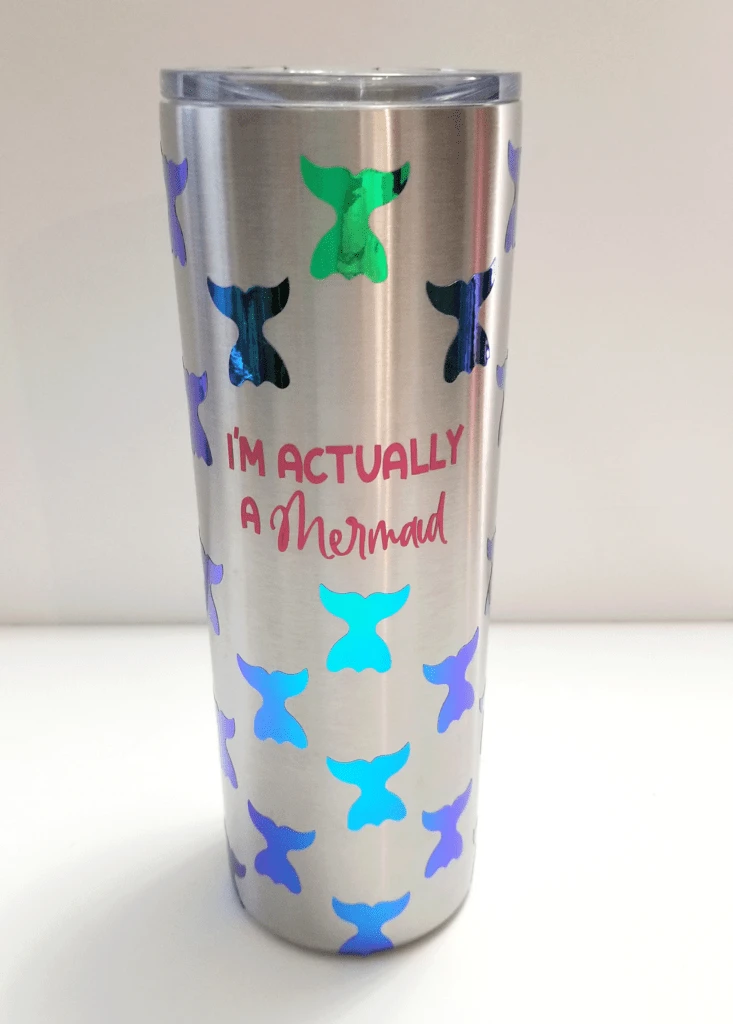 These are also great for kids water or drink cups.
If the size is not perfect you can resize in your design space software. If it still cuts out a little big you can use a trimmer or scissors to get it to the perfect size.
They cannot be used in the dishwasher but most of the cups/bottles need to be washed by hand anyway. Use a permanent vinyl product and it will last a long time.
Yes please! I would love these 8 cut files!