Hi! Thanks for subscribing to my email! Each week you will find the new posts from the blog and some fun products to share that I find useful and/or some products I have made myself.
I love to create printables and this cupcake birthday card set is one of my favorites. I hope you like it too.
What is included:
Four 8.5″ x 11″ birthday card printables to print, cut in half and fold
Two 8.5″ x 11″ birthday card printables for printing and layering onto a card base
Two 8.5″ x 11″ birthday sentiments to print on the reverse side of the card
These are all png files.
Two PDF files with instructions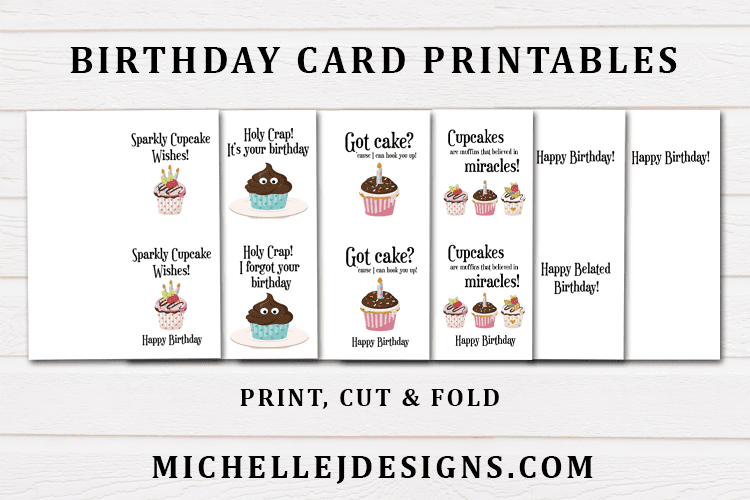 This is how they looked when I got done with the basic cards! I made a lot of them.
These are the print, cut and fold cards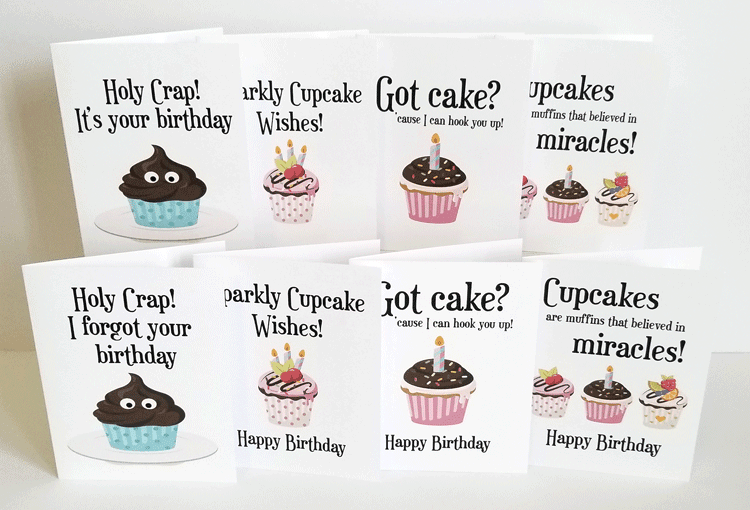 And these are the layered versions.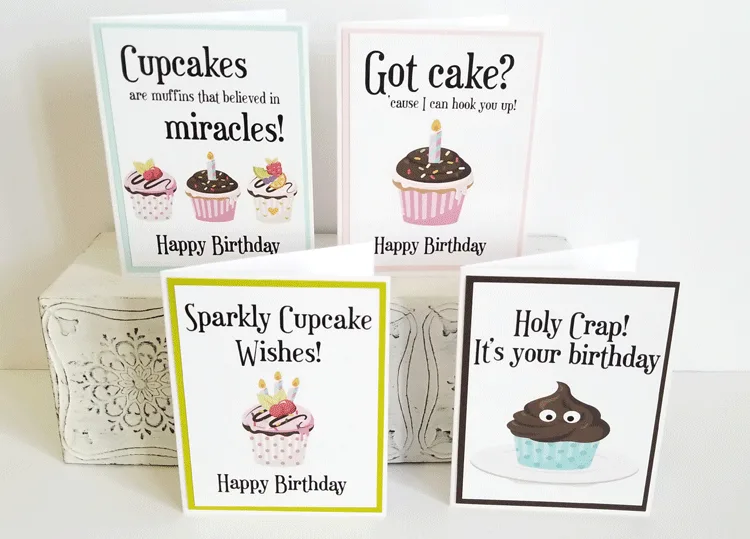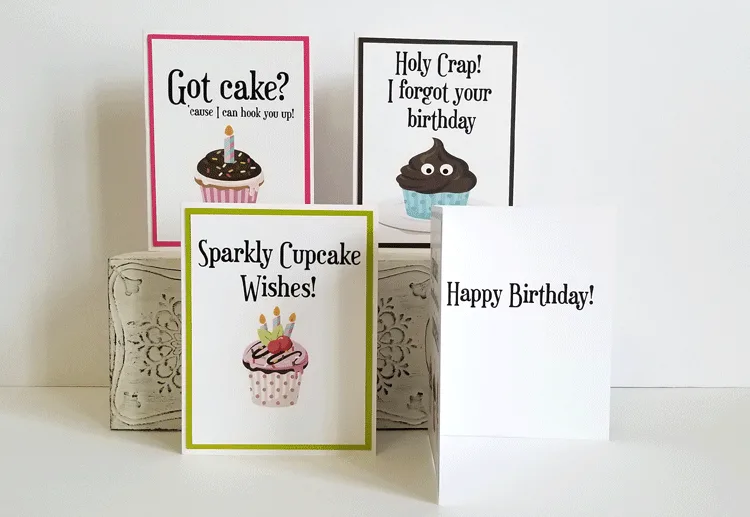 Please let me know if you have any issues with the download. You can email me at [email protected] Enjoy!
Have a great day,
Michelle