This is another DEAL ALERT!!
Do you make or purchase your Christmas Cards? I used to hand make all of mine but now I am totally digital and I love it. You can get a great card featuring your photos that looks so professional when you are done. Some of the store cards are nice but expensive and the others…well they are terrible. I see future parties where people bring their ugly Christmas cards instead of sweaters.
This post contains affiliate links.
So, check out Tiny Prints, who are having their best sale of the entire year…but it ends today!
These aren't cards you can buy at the store. These are aren't generic, boring or ugly. You can completely personalize the cards, upload your own photos, change the font and text, and make the cards uniquely YOU.
The clock is ticking…it only takes a few minutes to create and send the perfect cards. Just follow these simple steps:
1. Choose from 100's of Tiny Prints Holiday / Christmas card designs.
2. Add your photos and tweak the text to your liking.
3. Use the promo code CYBER40 to save 40% on your cards.
It's not too late to send amazing cards at an amazing price. Head on over to Tiny Prints now.
Here are some of the few that you can get:
The last one is laser cut. How cool is that?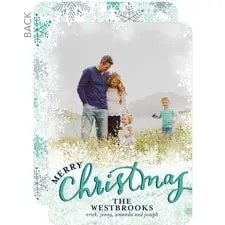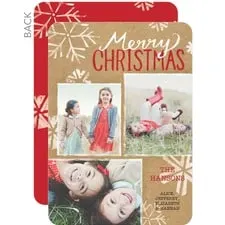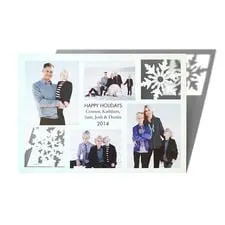 The last on is laser cut. Wow! How cool is that. I have to say that they have a huge selection of designs and I would have a really hard time choosing!
I hope you will try to get over there and check them out for this 40% off deal. It would be worth it because we all know how much the stress of getting Christmas cards out is. If you don't have the time to make them yourself then take out the stress and order them from Tiny Prints!
I have used Shutterly/Tiny Prints before for photos and photo books. They are amazing!