Are you planning a wedding? If so, you will probably be interested to know which colors Pantone released their Wedding Colors for 2015. Each year they come out with what their rendition of what is going to be trendy and in for fashion in the upcoming season. These are the Spring 2015 colors. If you are confused and saying to yourself, "Self, who is Pantone?" Then you are probably not alone. Here is a snippet from the Pantone website:
Pantone LLC, a wholly owned subsidiary of X-Rite, Incorporated, is the world-renowned authority on color and provider of color systems and leading technology for the selection and accurate communication of color across a variety of industries. The PANTONE® name is known worldwide as the standard language for color communication from designer to manufacturer to retailer to customer.
A lot of designers use Pantone colors for print media. Most, or all, printers know of Pantone colors so designers can use the specific Pantone color codes or formulas to be sure the color will come out to exactly how they want.
I have been working with brides and designing wedding invitations and cards for many years. I am not sure if the brides I worked with chose their colors based on Pantone's colors list for that year or if they just picked their colors based upon what they liked at the time. How did you pick your wedding colors?
Pantone has stated these colors as soft, cool hues + nature's neutrals. Let's see what you think.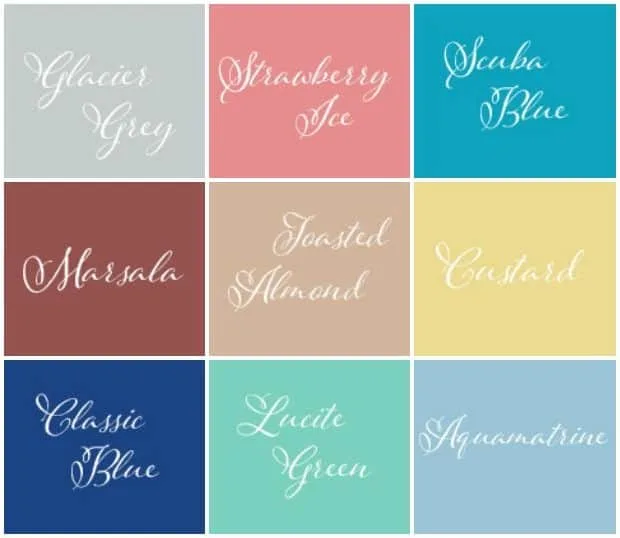 Does anything pop into your mind right away for invitations, table decor, flowers, dresses, etc? Here are some ideas I found and some of my own designs used with these colors.
Glacier Grey
I love gray in weddings. I think the soft color really makes the other colors pop.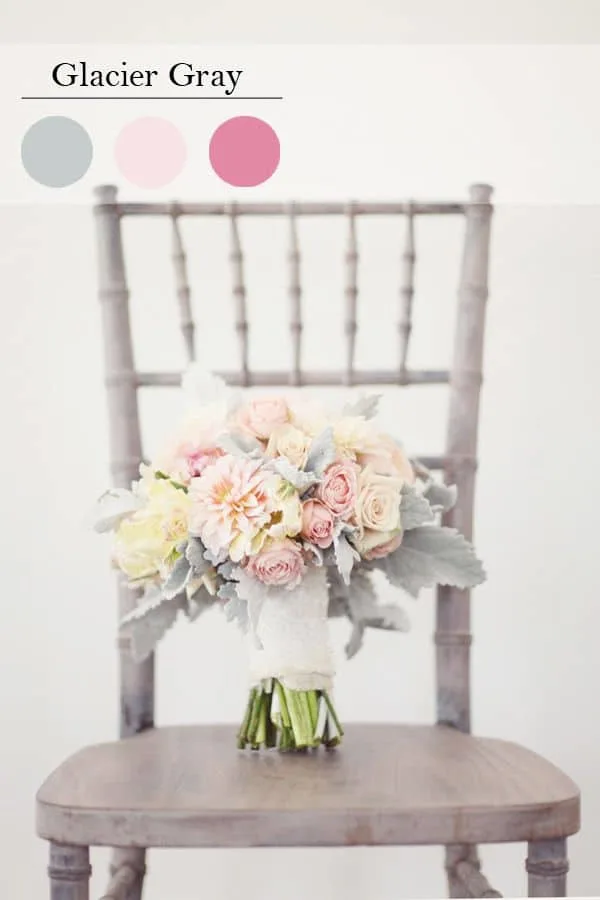 Simply Bloom Photography via Elizabeth Anne Designs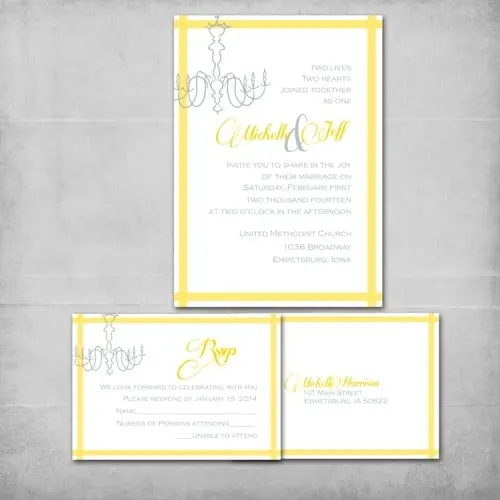 Chandelier Wedding Invitation Suite
Strawberry Ice
I am a huge fan of pinks and this one is no exception but I haven't done many invitations in pink. I wonder why that is and how many brides will choose Strawberry Ice.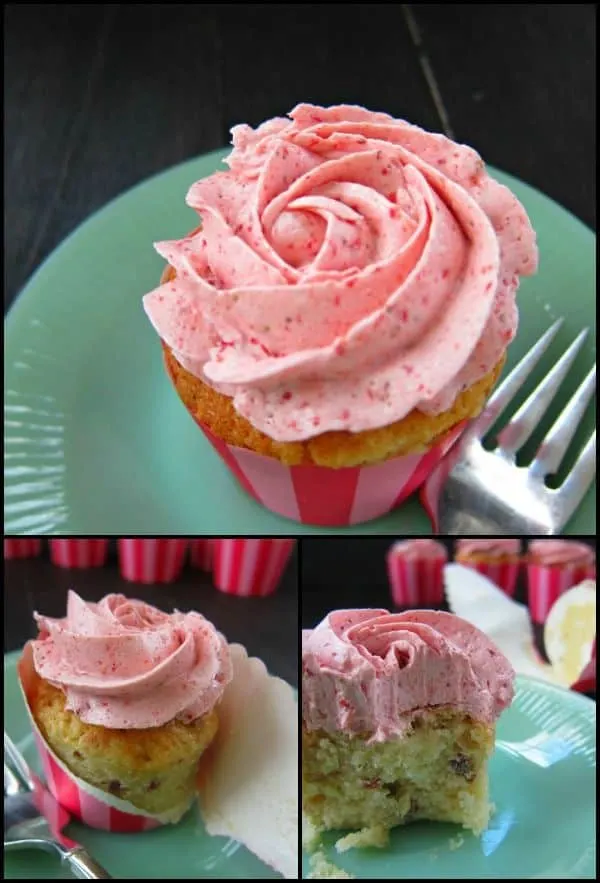 Scuba Blue
I love this with all of the other bright colors. But I definitely think of a beach wedding.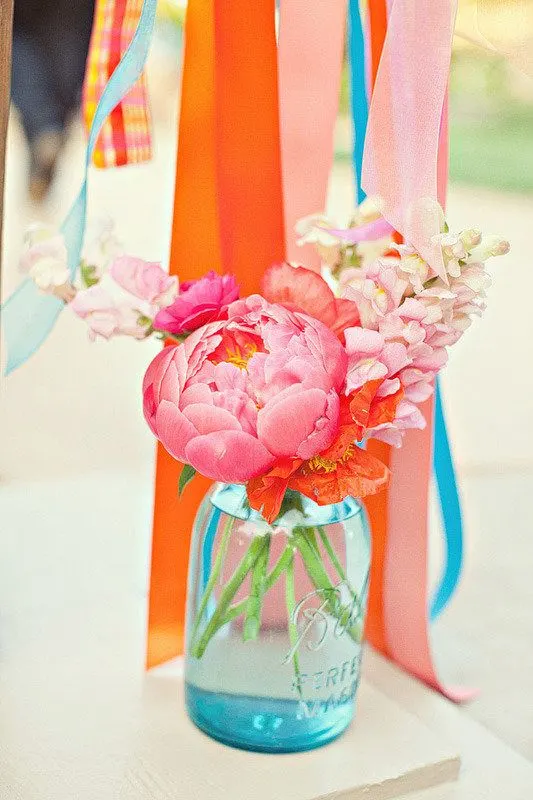 Ellie Grover Photography via Style Me Pretty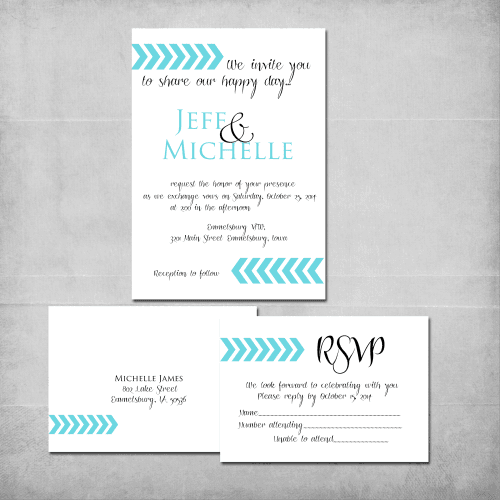 Marsala – This color was chosen as Color of the Year for 2015
It is not my favorite of these colors but the way they used it in the wedding photos below is gorgeous.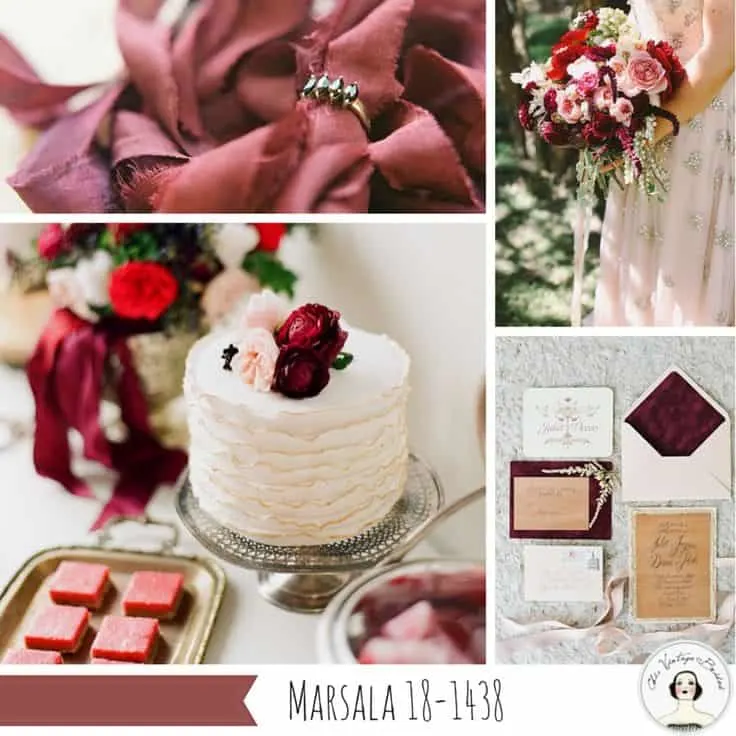 Lani Ellis Fine Art Photography via Chic Vintage Brides
Toasted Almond
This beigey color is not one I would think of for weddings but in a rustic setting I believe it would be pretty and natural.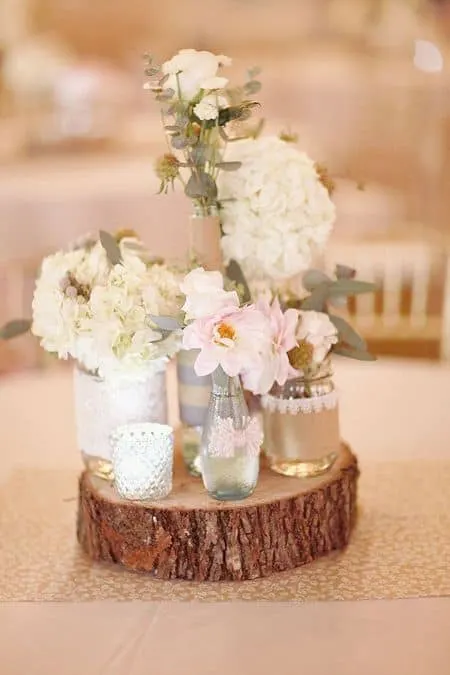 Simply Bloom Photography via Bridal Guide
Custard
Yellow is a fantastic accent color and I am beginning to see more and more brides include it in their colors. I used it with the gray in my Chandelier Wedding Suite pictured at the beginning of this post. The cake is so pretty and how fun would it be to include a lip balm as your wedding favor?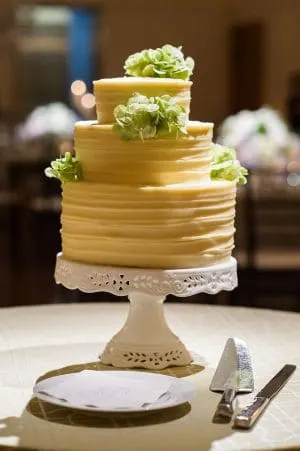 Averyhouse (photography) via Elizabeth Ann Designs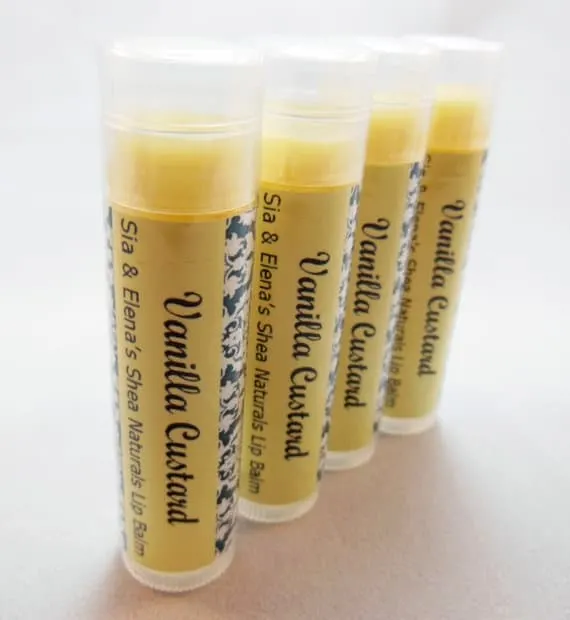 Sia & Elena's Shea Naturals from Etsy
Classic Blue
I have done a lot of invitations with some version of a classic blue. It is nice paired with a gray or with a pop of another bright color. It always looks great.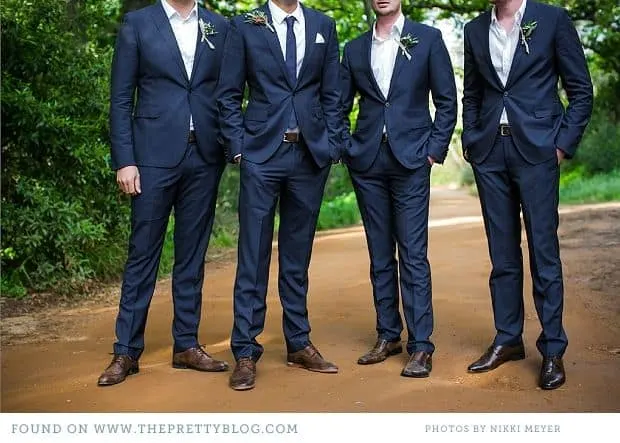 Nikki Meyer Photography via theprettyblog.com
Lucite Green
This reminds me of a seafoam green and like the Scuba Blue takes me to a beachy wedding. I do like the color but am not sure it will be the most popular of the new shades.
Kaysha Weiner Photographer via Bridal Guide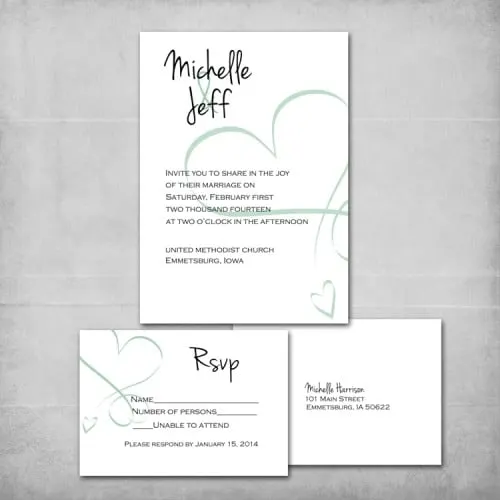 Aquamarine
This is one of my favorites and is one of the colors my future daughter – in – law has picked for their Jamaica wedding. It will be just as pretty as this photo.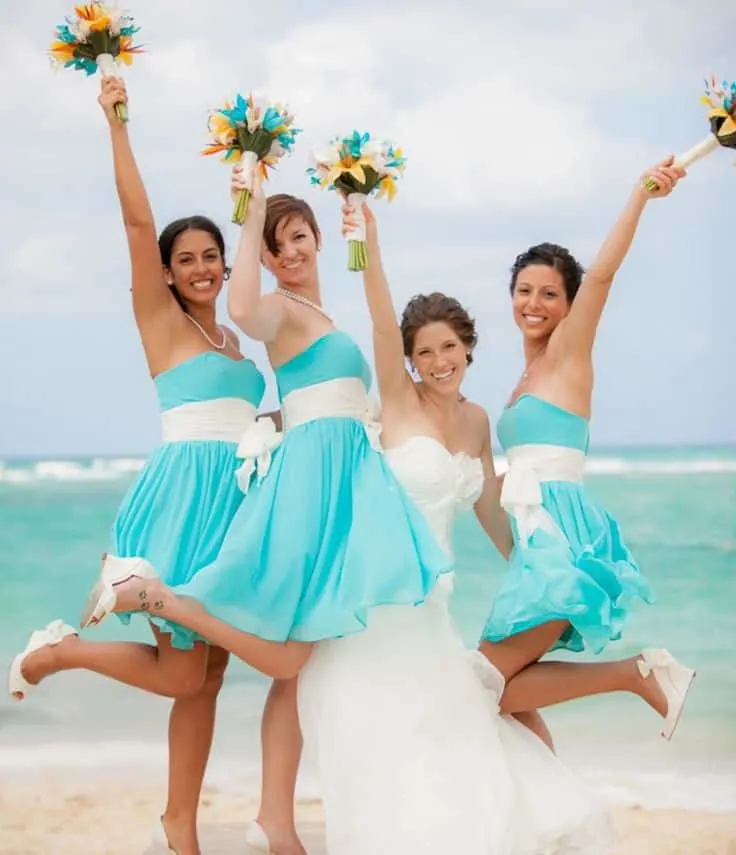 Via Clipzine
These are the colors of 2015 for weddings and women's fashions. I am sure they will be in the stores very soon if they aren't already (I don't get out much). Keep an eye out and if you are planning a wedding think about your colors. Do they fit the upcoming trend?
Please visit my wedding design shop page to see all of my wedding suite designs. And keep in mind that the colors can be customized to match whatever color you choose. There are also add-on's available such as Accommodation cards, etc.
Be sure to stop back on Monday for a brand new wedding invitation design.
If you liked this post please feel free to comment and share using the buttons below. I appreciate it.