There is nothing better than crafting and wine right? I think not. We made some great Quirky Cork Crafts during our class at Little Swan Lake Winery in Estherville, Iowa last Saturday.
My friend Peggy and I, together with Diane and Scott from Little Swan Lake Winery had some fun with the wine corks from their bottles. Do you think we had enough?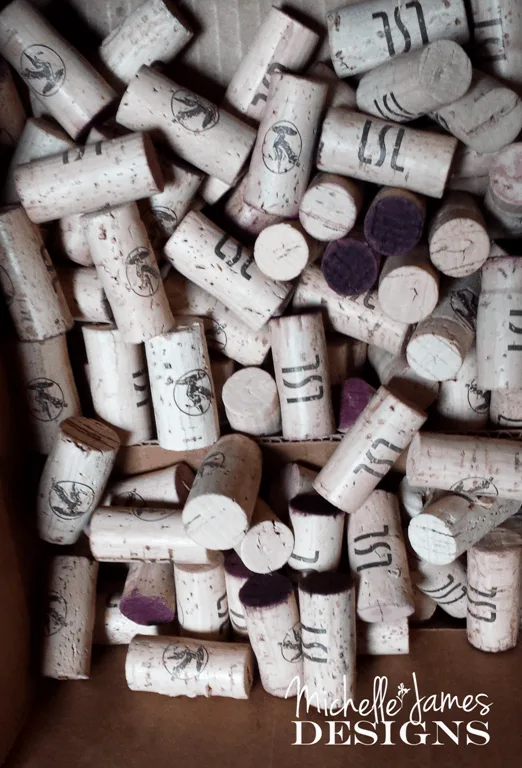 We decided that it would be a fun afternoon of wine tasting and craft making and that is exactly how it turned out. The winery is a remodeled barn and silo turned into a wine tasting room, retail area, entertaining/banquet room and a bed & breakfast. It is rustic down to the last detail. I should have taken a picture in the restroom. The tp roll slides onto a piece of tree branch that is sanded to perfection. So the atmosphere is casual and relaxing.
We made four crafts using corks. This one is the angel. Isn't she funny? I can't tell if she is singing or surprised! But she is cute.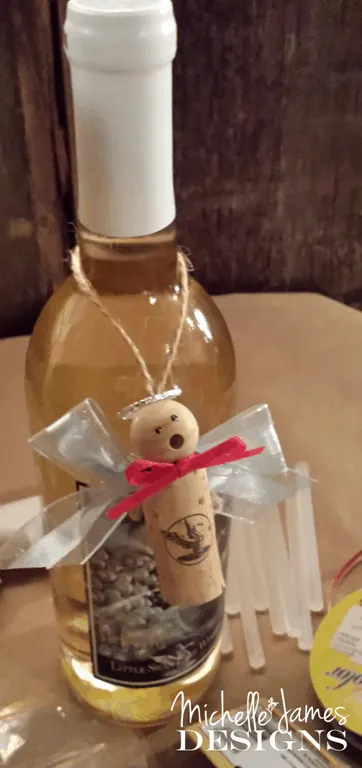 The bell was a favorite but the hardest one because of the bow. But we had experienced crafters and they made it work!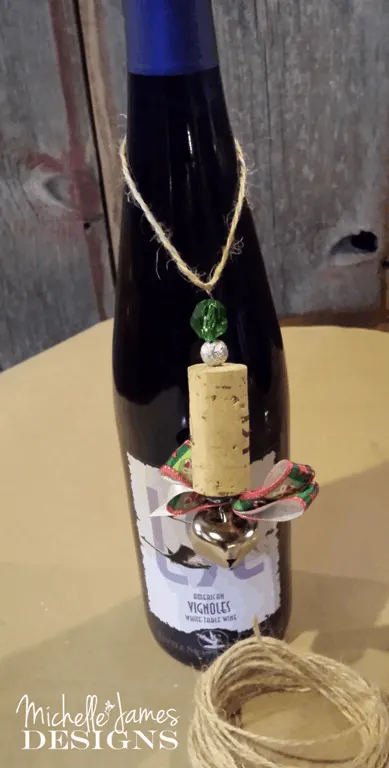 The key chains were a huge hit and one of my personal favorites made with hardware store washers and beads. They are so easy and won't break the bank.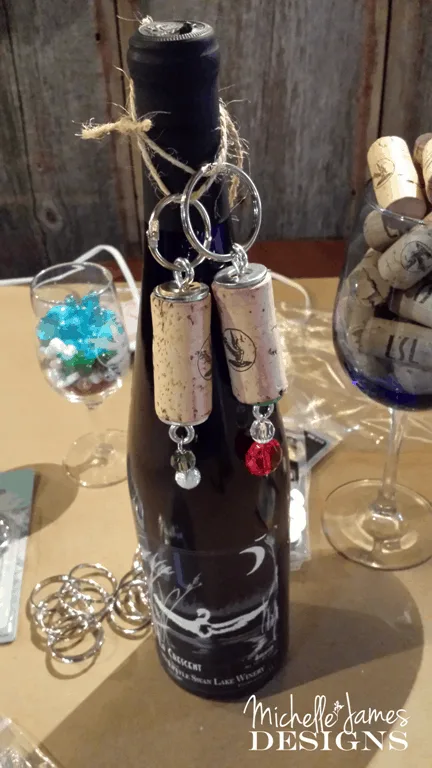 And my very favorite is the snowman gift tag. I just love him with his quirky, backward nose made from a drywall screw and wrapped with orange washi tape. We used black liquid pearls for one and the other had eyes and a smile from black stickles. Peggy had the brilliant idea to hang all of the samples from the wine bottles and use the large wine glasses to hold the corks and the smaller ones to hold the beads, etc.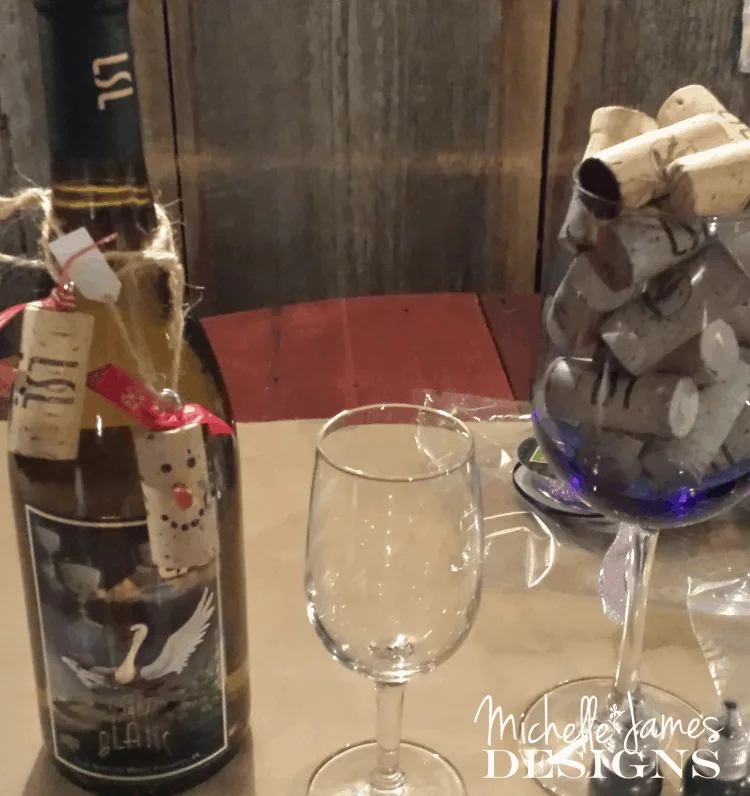 The ladies that attended knew what they were doing and were wonderful about moving from station to station working pretty much on their own. Peggy started things off in true Peggy style.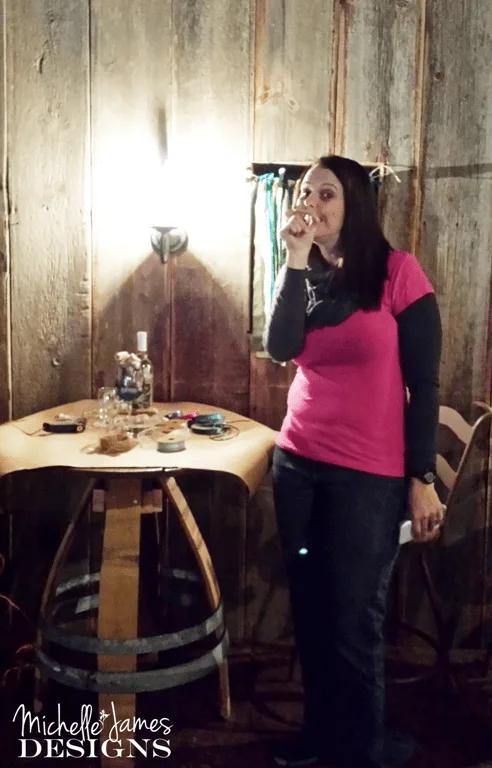 These were two of our "stations". If you got tired of crafting or just wanted to sit and enjoy your wine that was fine too. As I mentioned before..casual and relaxing.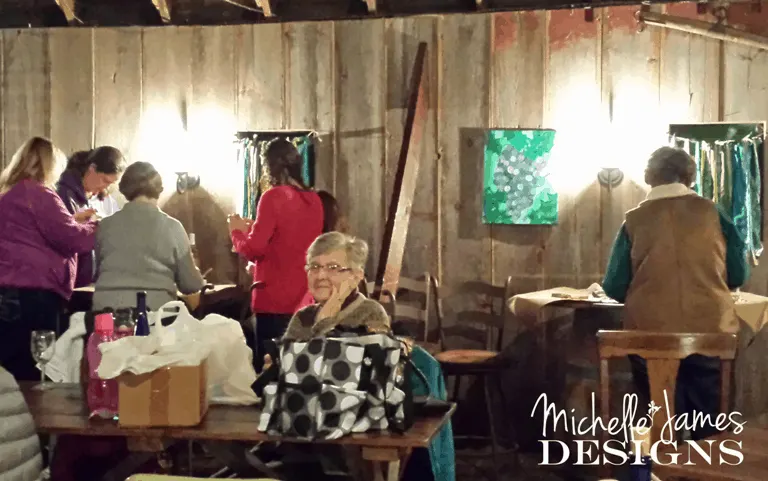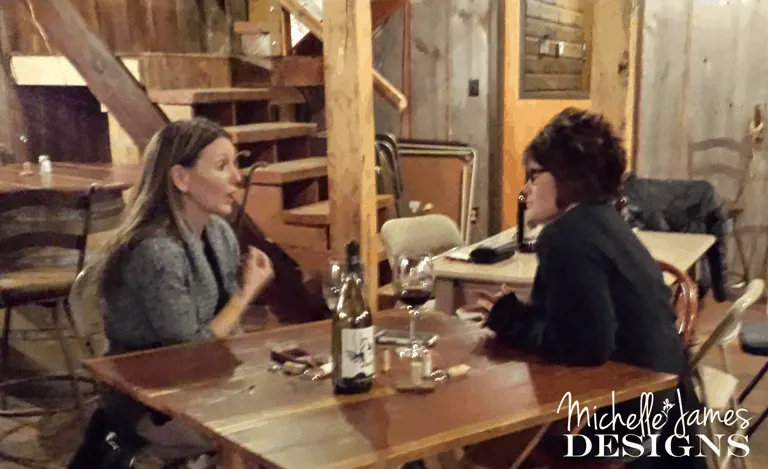 And everyone left with a handful of quirky crafts and happy! (and not just from the wine)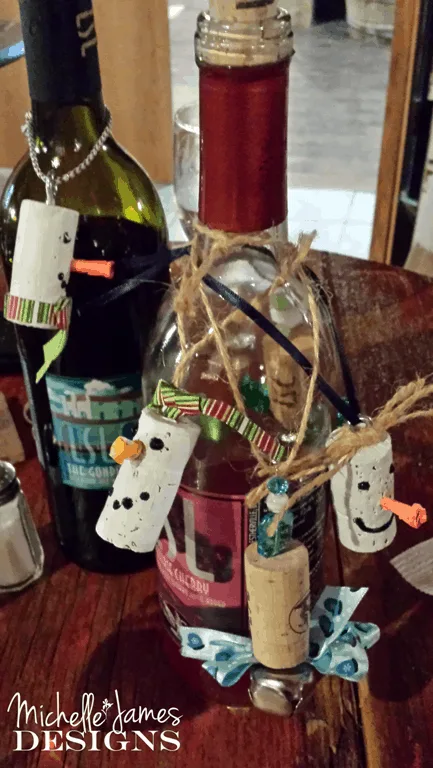 These were some of the crafts I saw hanging from their wine bottle. I just had to snap a photo! We had the best time and can't wait to go back and do it again.
What kinds of crafty projects have you made from corks?