Since our office space is usable now I have been working a lot downstairs and upstairs. The blogging is an easy transition because I use my laptop 100% of the time. But the crafting part is sort of driving me crazy. I am half upstairs in my craft room and half downstairs in the office space. I needed a crafty tool caddy to transport my favorite tools between the upstairs and the downstairs.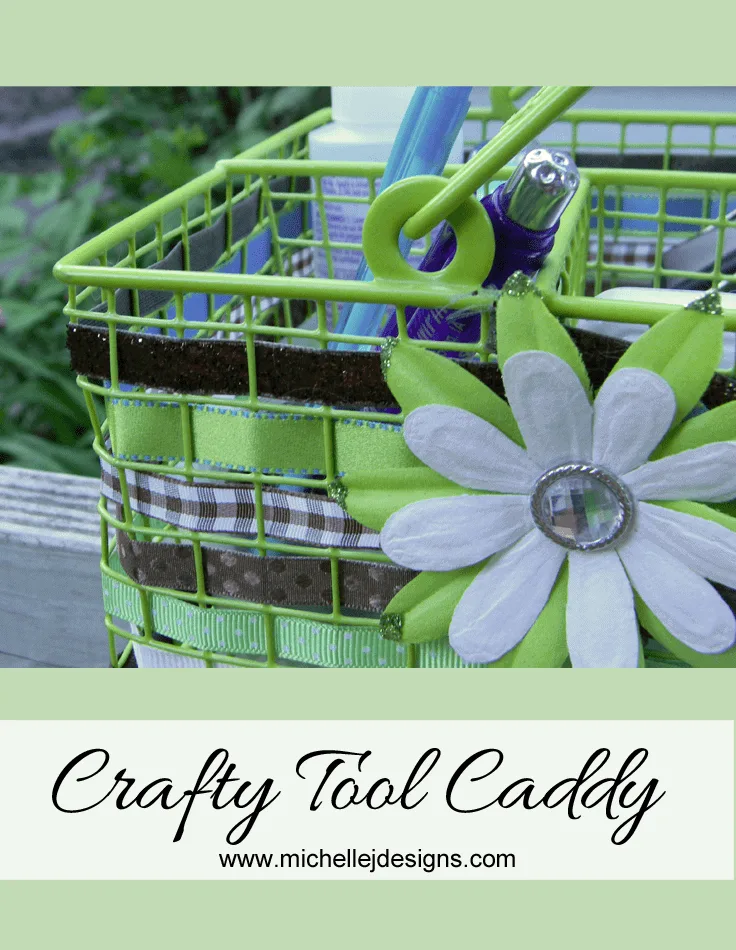 Crafty Tool Caddy
I was going to purchase a nice container but when I looked around they were all a little more than I wanted to spend right now so I went back home and looked around at what I had.
I found this green, wire basket that Peggy had made for me. She weaved the ribbons and added the flowers. I just love it. It has been around for a while but never had a good use. Until now!
It has a new purpose. It is officially my crafty tool caddy.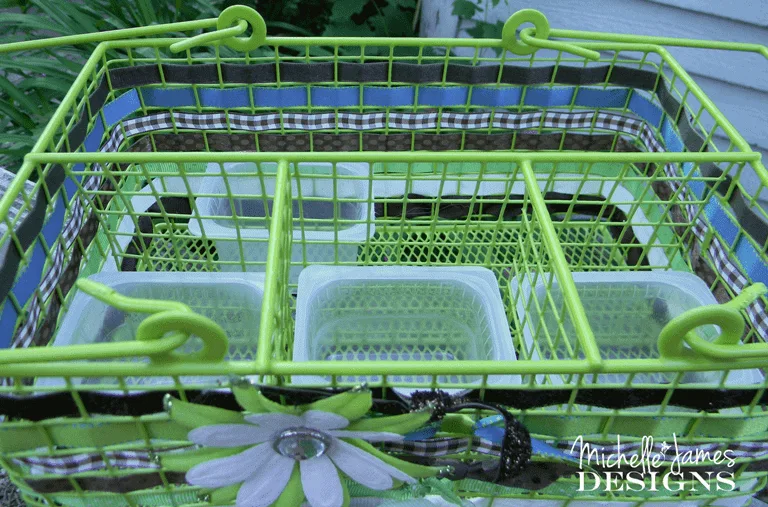 This is the empty version. I used the empty baby food containers as little holders for the smaller items. The larger section in the back has one container for the adhesives the the rest is left open for scissors and punches.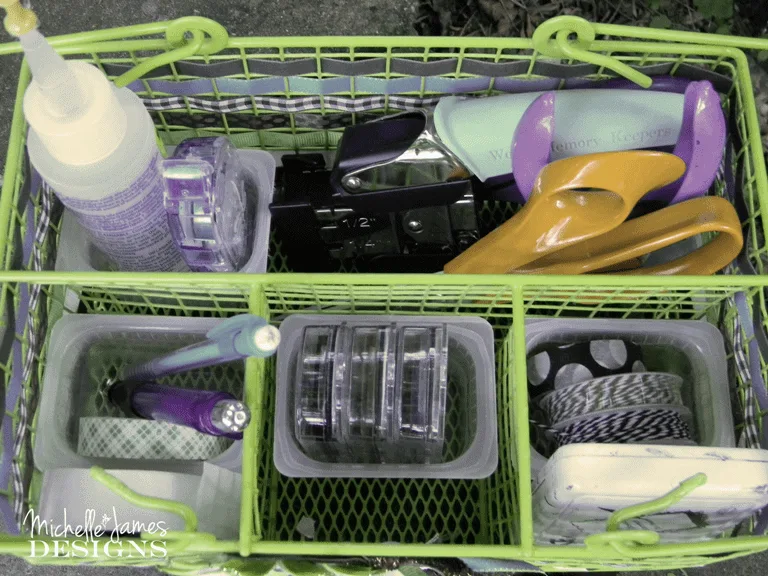 It is perfect. I have my mounting tape and glue dots along with a pen and a pencil in the right section. My favorite powder puffs inks in the center and my baker's twine, washi and my black ink pad in the other two sections.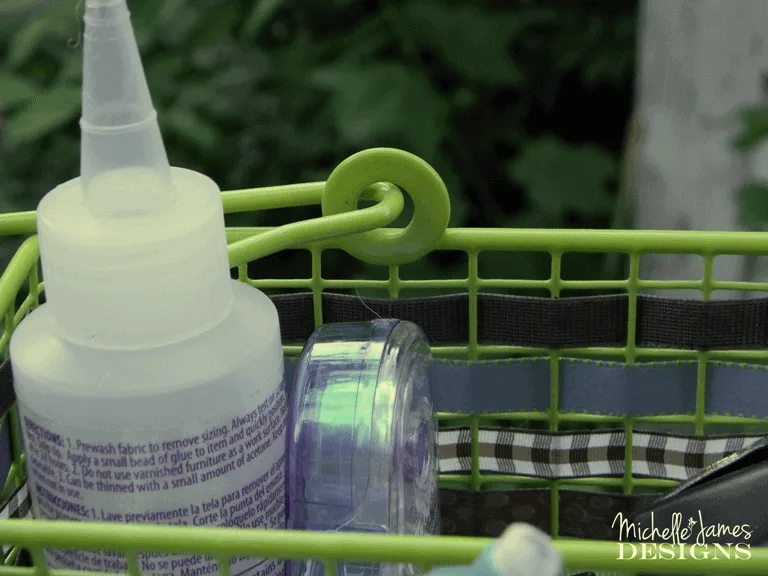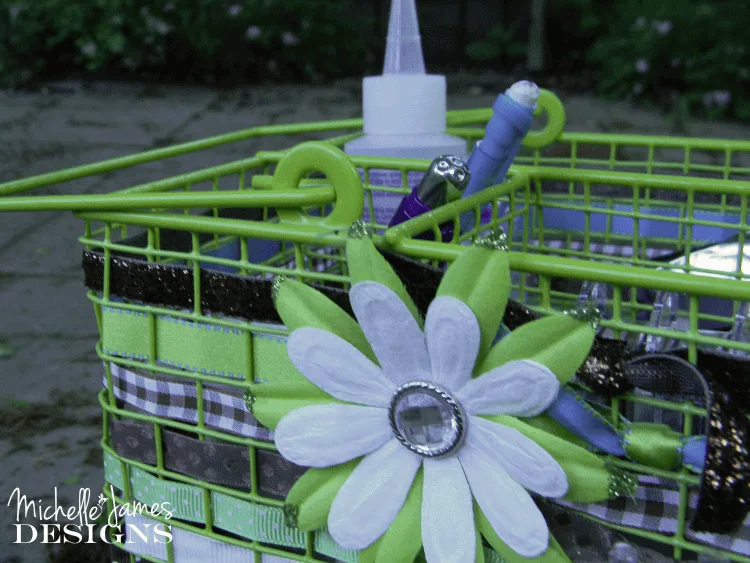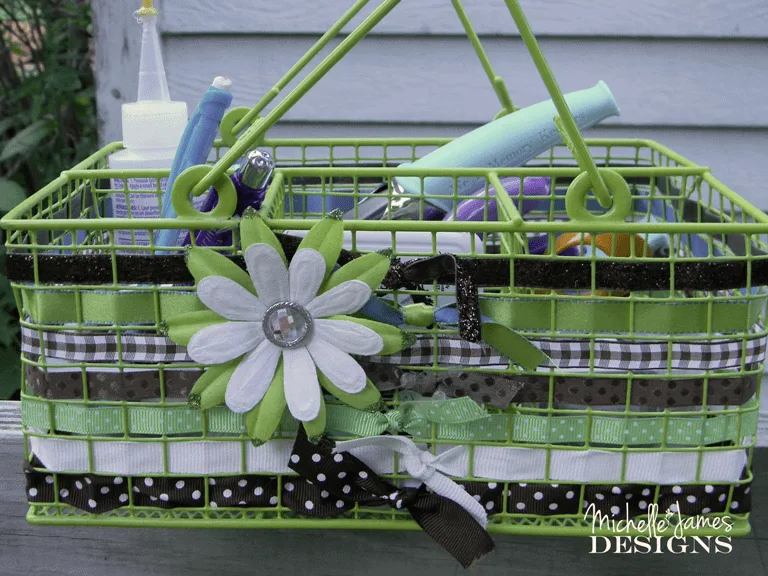 So what do you think of my craft tool caddy? I am loving it and think it will come in handy just about every day. It will look great in my upstairs craft room or my downstairs office space. I feel good about this little bit of organization.
If you like it I would love for you to share. Thanks so much for stopping by.
I am sharing this post at: